This post may contain affiliate links. Read my disclosure policy here.
Finding ways to keep the germs my kids inevitably bring home from school at bay can be difficult. This is Anna here to show you how the Germ-X Omnipod™ Hand Hygiene System can help. Thanks to Germ-X for sponsoring this post.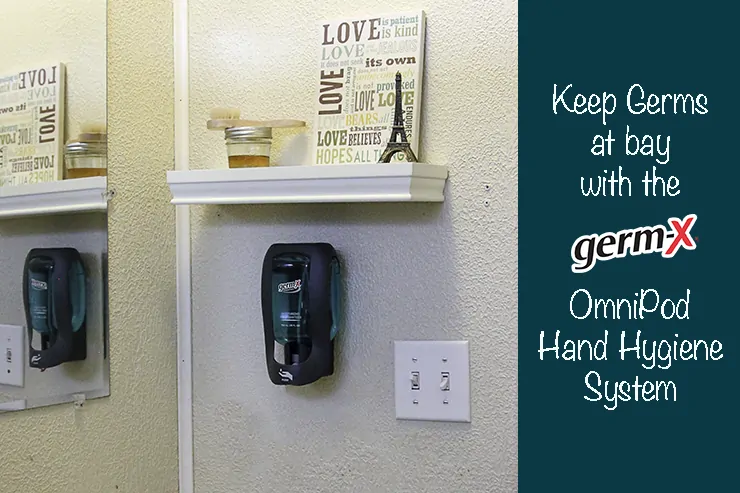 When the kids go back to school I always dread the sicknesses I know they will inevitably catch and bring home.
My older son is especially susceptible to catching practically every bug that goes around. It's especially difficult with him because he also has allergies and it's hard to know when it's allergies flared up or if he's caught a cold, and a cold can flare up his allergies so it's round and round.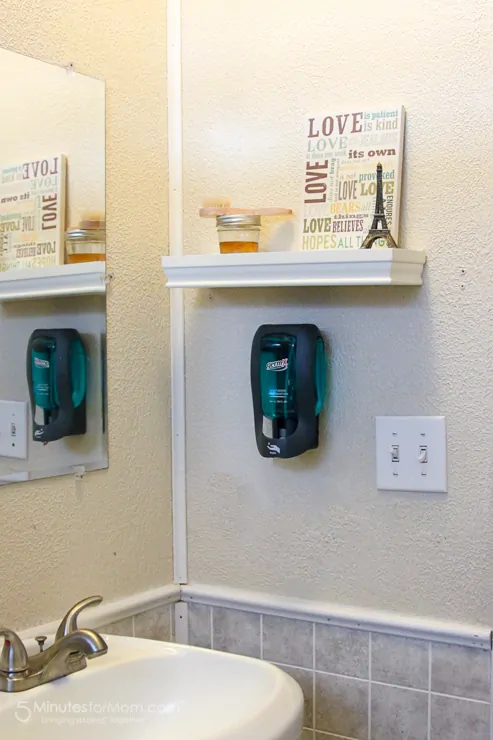 And if you even say the words "strep throat" my daughter seems to catch it!
When I hear of bugs going around the school I try to make sure my kids have some hand sanitizer in their backpacks and that they wash their hands often.
With the new baby in the house I am especially worried about the germs they can bring home. Cold & flu season is fast approaching and I do not want to have sleepless nights because of sicknesses, I have enough of those with a newborn. 🙂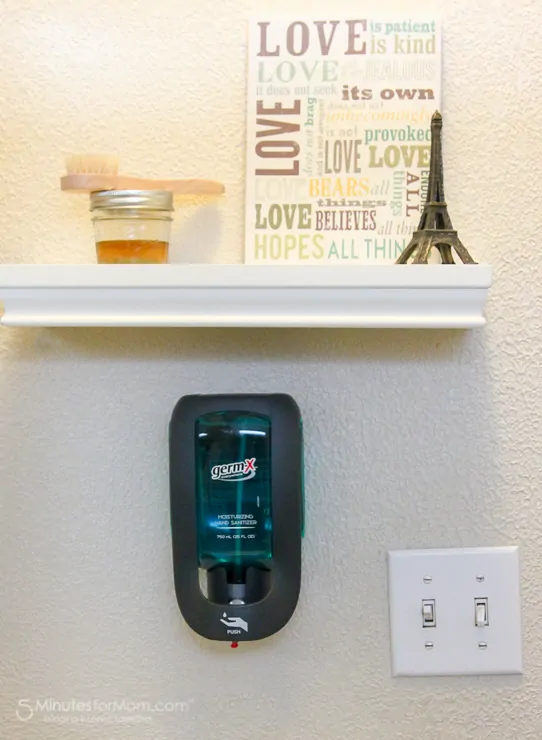 I've started having the kids use hand sanitizer right when they get home from school to try to keep as many of those germs out of our home as I can. Since they are older they love to hold the new baby and I have them use hand sanitizer before that as well.
Having the Germ-X Omnipod™ Hand Hygiene System has been GREAT. It's small and sturdy. The dispenser can dispense liquid, gel, or foam.
This would be a GREAT teacher appreciation gift. A perfect way for the kiddos to keep the germs at bay at school. The Germ-X Omnipod™ Hand Hygiene System eliminates up to 99.9%.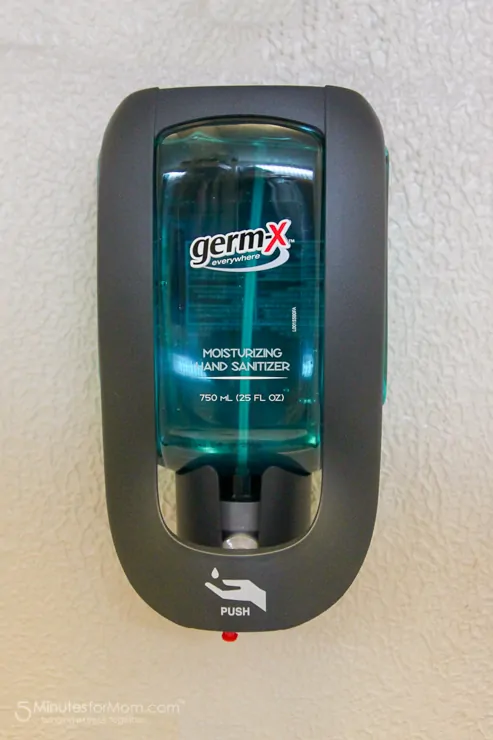 Enter to Win
Win your own Germ-X Omnipod™ Hand Hygiene System!
How do you help keep the germs at bay during cold & flu season? Leave us a comment and then complete your entry using the form below to enter this giveaway and help keep your home germ free.
Enter More Christmas Giveaways
We've got many more giveaways coming this month. Check out our 2016 Christmas Giveaway Event…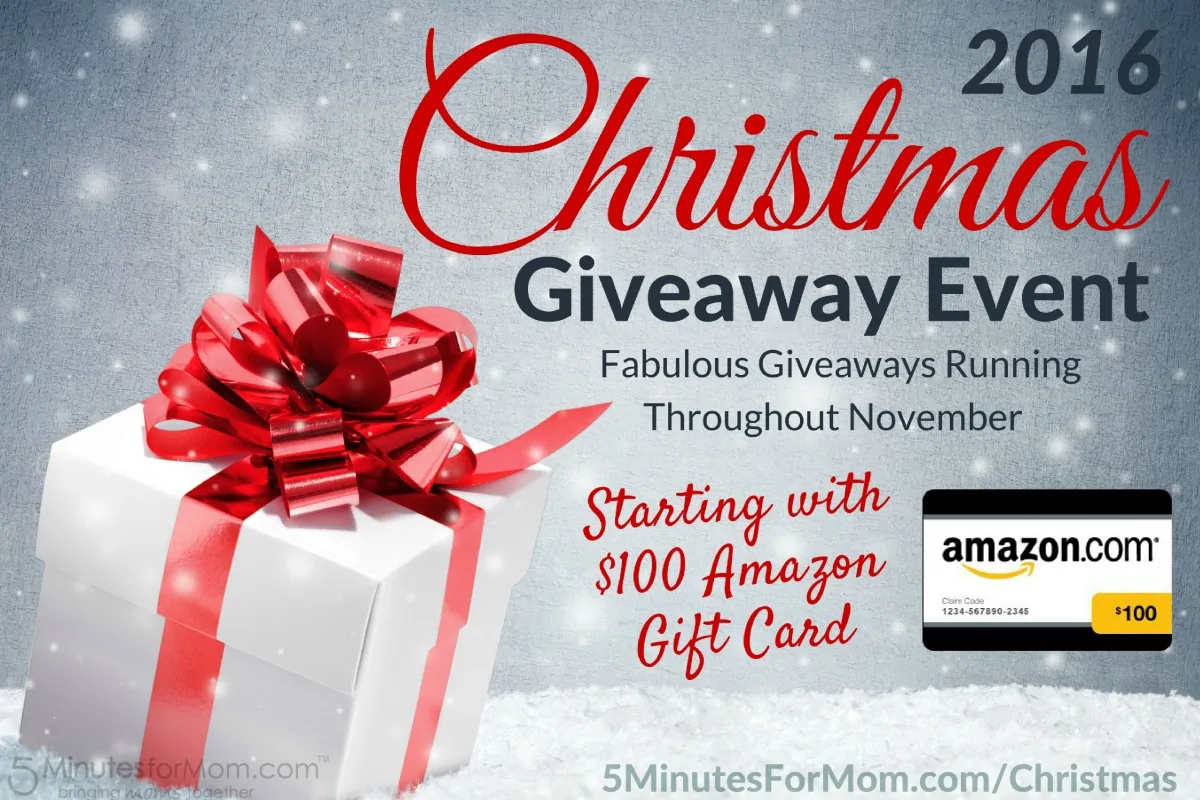 Holiday Gift Guides
We've gathered a collection of gift ideas to help you with your holiday shopping.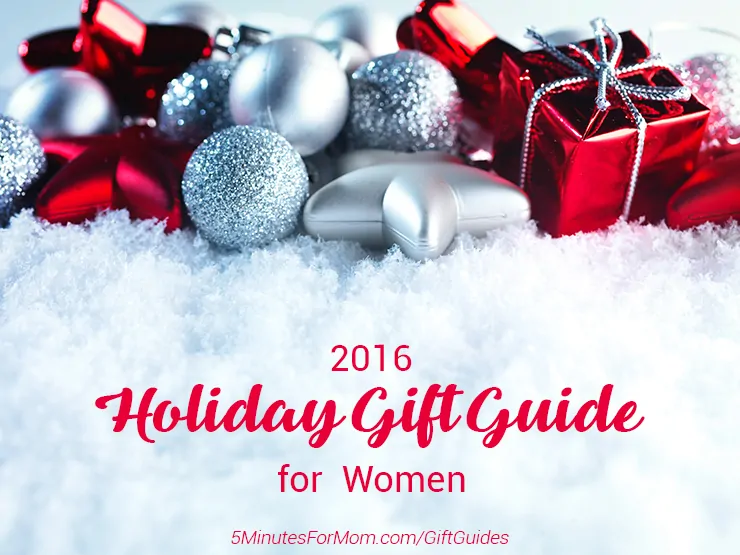 Find more gift ideas…
Pin it for Later
Pinning & sharing is SO appreciated!

This post is sponsored by Germ-X. All opinions are my own.
Written by Anna, author of Green Eyed Country Girl, a DIY & Food blog. You can also follow her on Facebook, Pinterest, Twitter, & Instagram.