This post may contain affiliate links. Read my disclosure policy here.
Thanks to Suzanne from MommyFootprint, I had the chance to be part of a group of bloggers attending CHFA West, one of the largest conference and trade shows for the natural health and organics industry. It was an awesome opportunity as this trade show was not open to the public. We were compensated to share some of what we learned, but as always, my thoughts and opinions are my own.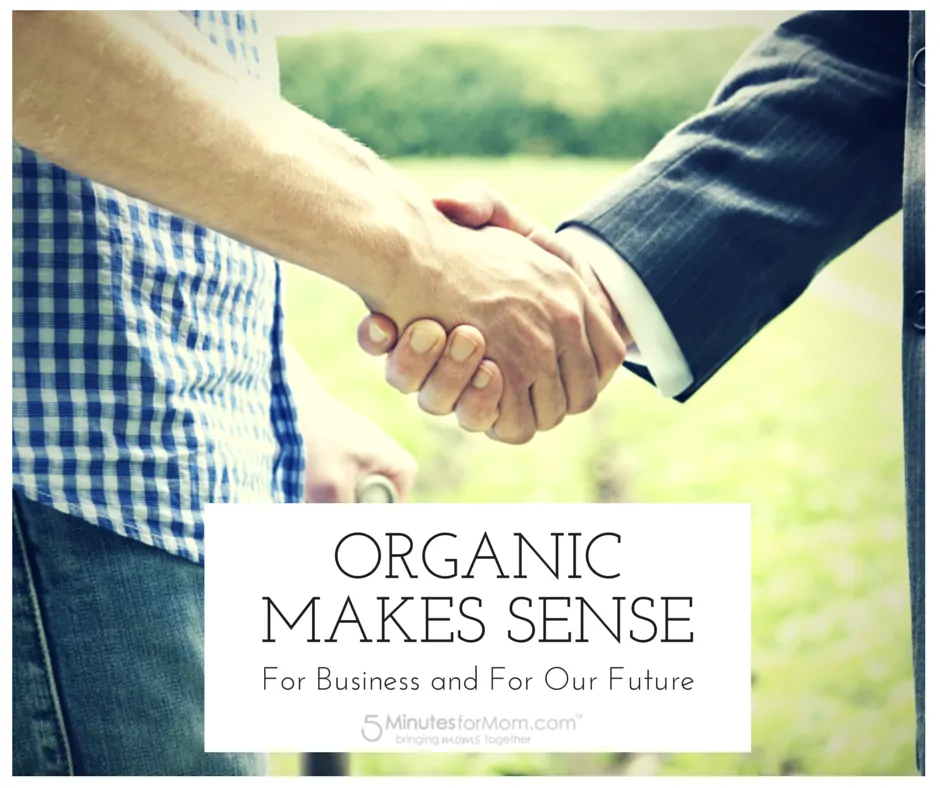 There's nothing that makes me want to shop for a particular brand more than seeing first hand that they are committed to developing safe, organic products in a way that protects my children's future food sources.
The aisles of products that were displayed at #CHFAWest were a great reminder that going organic makes sense for businesses. Consumers are demanding more organic options and the marketplace is growing exponentially.
I was so inspired to see a range of companies from 30 year old super success Nature's Path all the way to one-woman shops producing fabulous organic products. We got to see, taste and try out many awesome new items that have just launched… many that haven't even hit stores.

These five companies are a testament to the fact that organic is good for business and for our future.
Nature's Path
We started our morning listening to an informative and inspirational panel organized by Nature's Path.
My children and I have been eating Nature's Path's delicious cereals and bars for years, but I never knew very much about the company. I was blown away by the family behind the brand and their sincere vision for organic farming.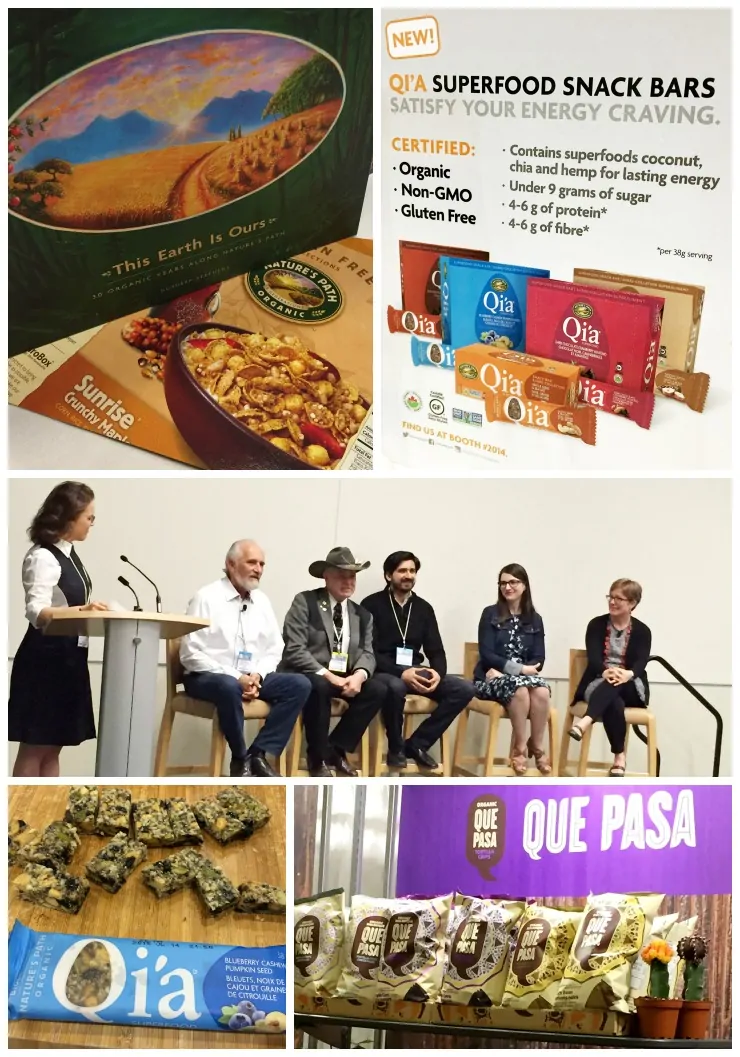 And I absolutely fell in LOVE with their new Qi'a Superfood Snack Bars. They are ridiculously delicious and packed with superfoods chia, hemp and coconut.
As you'd expect from Nature's Path, the bars are organic, non-GMO, certified gluten-free and vegan. They provide lasting energy, protein (4-6 g), fiber (4-6g) and lower sugar than most energy bars (6-9 g).
I foresee me buying many, many of these bars in my future.
Wholesome!™
Regular readers here at 5 Minutes for Mom know how much we love the sweet taste of Wholesome!™.
We've created several recipes using their fabulous sweeteners…
But the big news is this leader in Fair Trade, Organic and Non-GMO sugars, molasses, syrups and stevia, formerly known as Wholesome Sweeteners has rebranded with a sweet new logo and is now called Wholesome!™.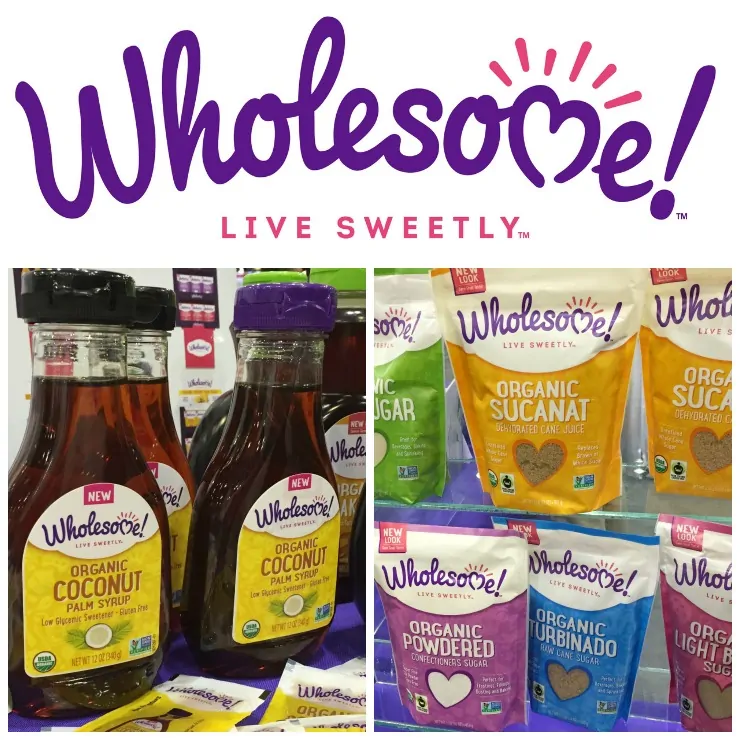 They also just launched a brand new Wholesome! Organic Coconut Palm Syrup. This delicious natural sweetener is made from the nectar of the coconut palm tree flower. A warm, caramel flavor with a honey-like consistency, it is a popular ingredient in Asian cuisine, but also makes a great baking ingredient or sweet topping for dishes like oatmeal, pancakes and waffles. This syrup is Certified Canada Organic, Non-GMO, Vegan and Kosher and will be sold in 245mL recyclable bottles.
The growth and success of Wholesome!™ demonstrates their commitment to organics and staying on the cutting edge of eco-friendly agriculture since its founding in 2001.
Wholesome!™ is dedicated to Fair Trade and partners with caring farming families across the globe ensuring them a fair price for their crops. Since 2005, Wholesome! has paid more than $10 million in Fair Trade premiums to farming co-operatives and partners worldwide helping bring clean water, electricity, schools and health care to villages in Malawi, Mexico, Brazil and Paraguay.
Aspen Clean
I always look for environmentally conscious cleaning products that are safe for my family. I don't want to use harsh chemicals to clean and I don't think it's necessary.
I also am a strong believer in "outsourcing" some of your housecleaning work. Too many women feel like they have to do EVERYTHING… including all the housework. But if you're a working woman, when you look at your time like a business women, you realize how it doesn't make financial sense to do all your own cleaning. It's smart to use your time for tasks that only YOU can do and then outsource some of the cleaning.
So I was impressed to see this company AspenClean meets both of those needs.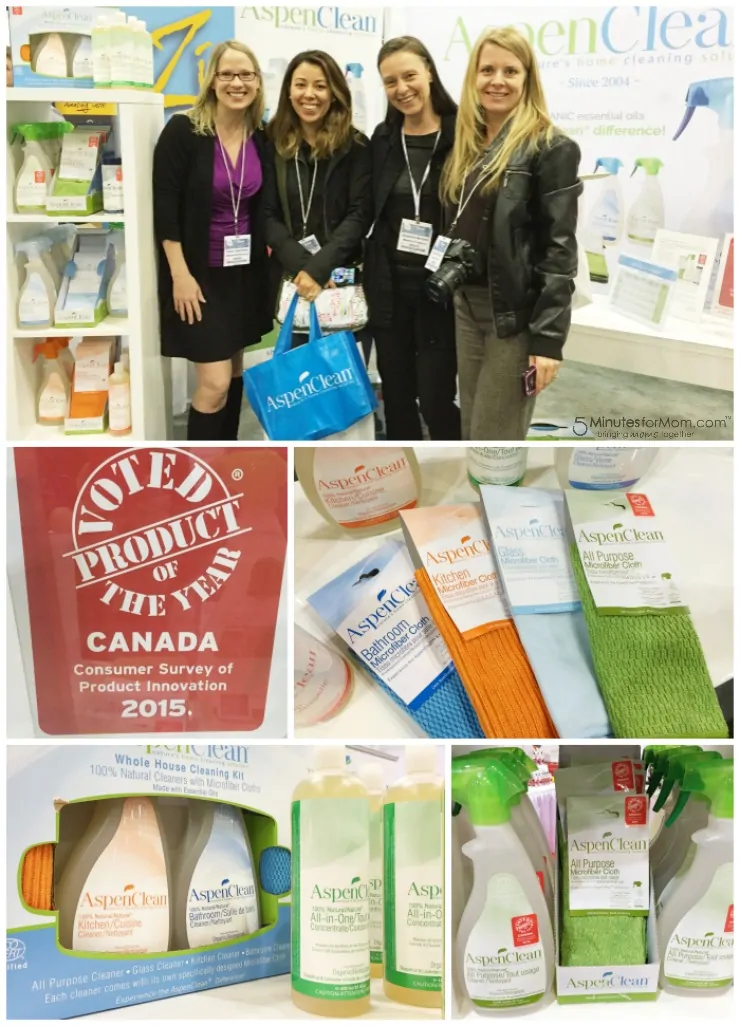 They make 100% natural, vegan-friendly, Eco-cert certified cleaning products that are packaged in post-consumer material. And all essential oils used in the products are organic.
This Canadian company currently serves families in Vancouver, Calgary and Toronto. I'm looking forward to them expanding their cleaning services into the suburbs and surrounding cities of Vancouver such as South Surrey, where I live.
While there may be many cleaning products and companies out there, Aspen Clean proves going natural and organic is smart business. Their All-Purpose Set just received the award for the 2015 Product of the Year Canada™ in the "Natural Cleaning Products" category and they are rapidly growing and expanding their product lines.
Aura Cacia
These days everybody is talking about essential oils and aromatherapy. I'm a big believer in the power of oils and I love to see consumers getting more options that are free of synthetic chemicals and sustainably sourced.
Aura Cacia oils are derived only from simple, pure botanical and mineral ingredients produced by nature. Founded in 1982 and based in Urbana, Iowa, Aura Cacia is a registered brand of Frontier Co-op.™ They source their ingredients carefully and sustainably.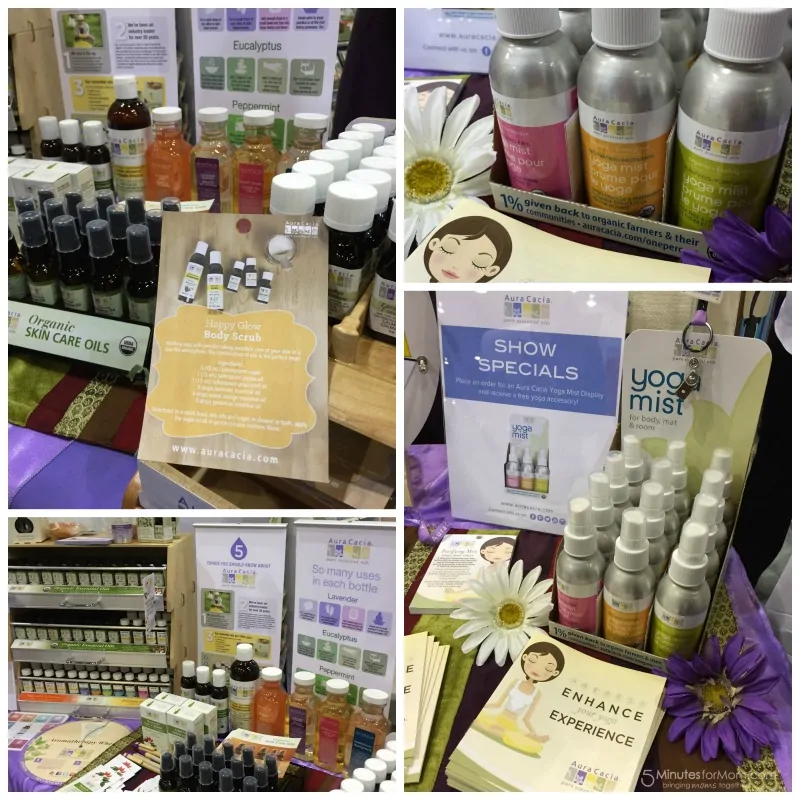 I've recently heard about using oils for skin care, so I was intrigued to see their Organic Skin Care Oils.
And how brilliant is a Yoga Mist – an aromatic solution for the body, room and mat with the power of 100% pure essential oils.
Simply Organic
When I'm cooking and baking for my family, I want my spices, seasonings, and baking flavors to be organic.
So I love that Simply Organic®, an all-organic brand from Frontier Co-op™, provides quality organic seasonings and donates one percent of sales to organic agriculture and education.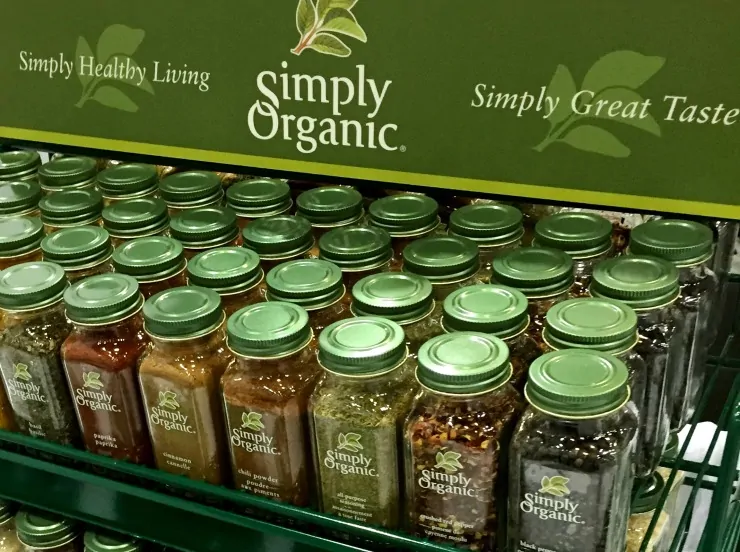 Their newest product is an alcohol free vanilla flavoring. The Organic Vanilla Flavoring contains vanilla derived exclusively from the natural Madagascar bean and is rich, fruity, and sweetness-enhancing without the added alcohol.
The alcohol free Vanilla flavoring can be used as a measure-for-measure equivalent in place of vanilla extract in desserts, drinks and dishes.
Seeing how these companies are flourishing reminds us that the future is organic and it's good.
Written by Susan Carraretto, co-founder of 5 Minutes for Mom
Talk with me: @5minutesformom and Facebook.com/5minutesformom
Pin with me at pinterest.com/5minutesformom
We thank the brands for their sponsorship and thank you for reading, sharing and supporting our site.