This post may contain affiliate links. Read my disclosure policy here.
Jenny, 5 Minutes for Mom contributor, shares with you a fun, educational, & safe way to keep your kids entertained. This post is sponsored, but all opinions remain those of the writer.
As parents, we want the best for our kids.  We want them to be happy and to be entertained in safe, fun, and educational ways. However, life can be busy and we don't always have the time to plan elaborate activities for our kids.  Sometimes, we simply need to get dinner made without a toddler hanging on us or a pre-teen talking our ear off.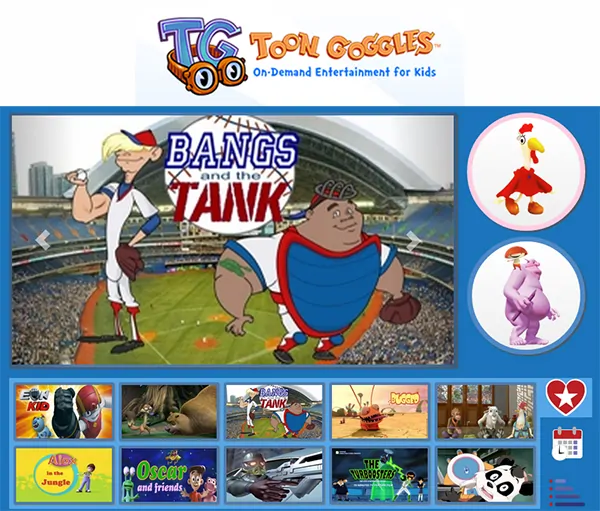 That's where Toon Goggles comes in!  This on-demand entertainment service for kids boasts animated and live-action shows, games and music. It's a great way to safely keep your kids entertained when you are busy elsewhere.
What is Toon Goggles?
Toon Goggles goes beyond the typical cartoons and games by offering radio, news, and games! This kid-safe and parent-friendly online service offers an immense variety  of animated and live-action programs, engaging games, music and news.
An advantage of Toon Goggles is the ad-free preschool and educational shows, as well as free content with pre-approved, child-appropriate advertising. Users even have the option to upgrade to a premium membership and opt-out of advertisements. This keeps kids safely entertained without being bombarded by inappropriate or lengthy ads.
Toon Goggles complies with fully COPPA-compliant (Children's Online Privacy Protection Act), boasting a strictly enforced screening process to ensure that all material is clean, safe and age-appropriate.  This way, you can accomplish tasks knowing that your child can be in charge of their viewing experience. Kids can even customize their Toon Goggles experience!
Some of the popular features are:
Taylor Swift
One Direction
Disney movies
Colorful icons
Easy for kids to find their favorite music
Parental controls
Categorize shows and games into playlists
One of their newest features is TG Radio, kid-friendly music with a plethora of pop music and other genres which has access to over 8 million songs and movie soundtracks. There is also news content directed at tweens!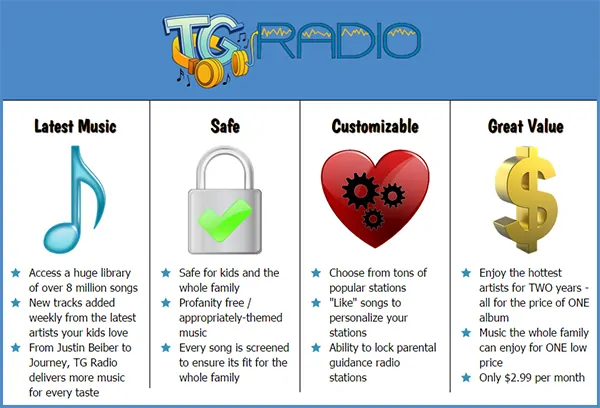 Where is Toon Goggles available:
Toon Goggles is available on most smartphones, tablets, smart TVs and set-top boxes.
Toon Goggles is available online at www.toongoggles.com and as an app on the iTunes App Store , Google Play, Windows®8, on all Sony phones and tablets, and on Barnes & Noble's critically acclaimed NOOK® HD and NOOK® HD+. Check here for a full list of devices that have Toon Goggles pre-installed.
Recently, the company expanded their reach to consumers with a new channel on the Roku® streaming platform, making Toon Goggles available to millions of Roku customers in the U.S., Canada, U.K. and the Republic of Ireland.
Connect with Toon Goggles
You can connect and follow along with Toon Goggles on Twitter, Facebook, Instagram, or Pinterest.