This post may contain affiliate links. Read my disclosure policy here.
I'm thrilled to announce that my first children's book, The Pest Detectives, is published online and ready for you to download and enjoy with your children.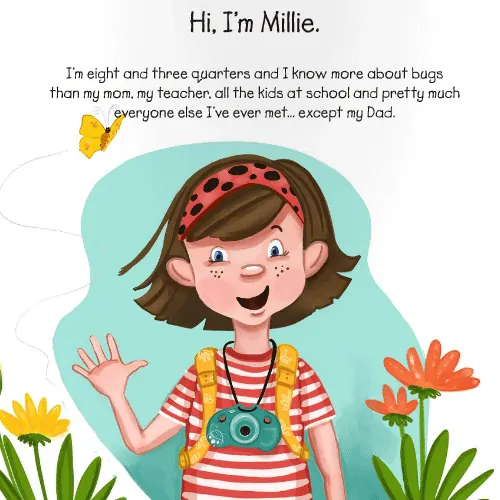 You may be surprised to hear that "The Pest Detectives" book is completely FREE.
Yes, I'm so excited that each of you can download this digital book for free on whichever format or platform you prefer and read it today with your kids.
The Pest Detectives is an illustrated children's book funded by the National Pest Management Association to be available for free to all children so they can have fun learning about the fascinating world of insects, entomology and the pest management profession.
I loved writing the story of Millie, an 8-year-old budding-entomologist, who solves real-life pest mysteries with her father, a pest professional. Millie shares stories of their past pest investigations through drawings, photos and notes in her scrapbook. Then Millie and her dad take the reader on a new case to determine the secret behind Mrs. Romero's pest problem.
The talented Colleen Madden brings the story to life through her fabulous illustrations.
Find out more about my experience writing the book in these previous posts:
Susan's Secret Project Revealed…
How I Used OneNote 2010 To Organize My Secret Project
Want a Sneak Peek at My Upcoming Children's Book?
Written by Susan Carraretto, co-founder of 5 Minutes for Mom.
Talk with me: @5minutesformom and Facebook.com/5minutesformom
Pin with me at http://pinterest.com/5minutesformom/