This post may contain affiliate links. Read my disclosure policy here.
As I revealed to you all a few months back, one of my secret dreams was to one day write a children's book. So when I was presented with the project of writing a children's book about BUGS for the National Pest Management Association, I laughed out loud.
UPDATE: Download the book now for FREE!
I've had a phobia of bugs most of my life and certainly never planned to spend days reading children's nonfiction to research a book about pests.
But the irony of the task compelled me to take it on. I shared more about the process of writing the book in this post explaining the project and in this post about how I used OneNote to organize my research.
As you know, children's books are brought to life by gifted illustrators and I'm blessed to have the ingenious Colleen Madden bring her talents to my story.
Here's a sneak peek at the cover page…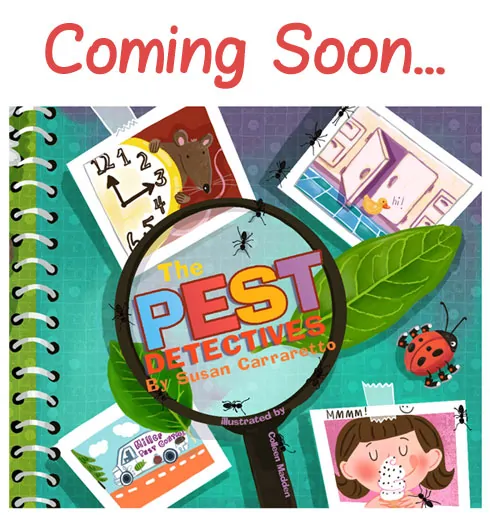 The best part about this book is that you will get it for FREE!
Yes, the book has been funded as an educational project by the National Pest Management Association and will be digitally available for free.
My story about Millie and her adventures with her Dad as "The Pest Detectives" is scheduled to be released in the coming weeks and I'll be sure to let you know as soon as you can download it!