This post may contain affiliate links. Read my disclosure policy here.

I don't "diet."
Yes, there are times when I am more disciplined and focused on what I eat and how much I exercise, but I am careful to not have a diet mentality — a "beginning" and an "end" approach.
A "diet" means deprivation and pressure. A "diet" means a temporary change. A "diet" means that what goes down, will eventually go up.
Healthy weight loss tip #1 — NO dieting!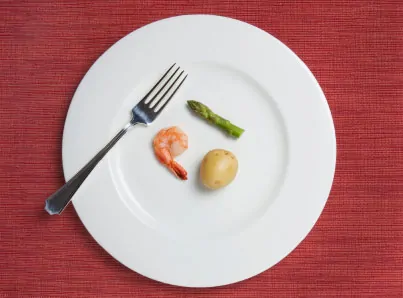 While it is tempting to look down at the scale and scream, "DIET TIME!" that reaction may only guarantee that in a matter of months, or years, we are right back on that scale, looking at the same number, and screaming "DIET!"
But wait — didn't I say that I need to LOSE weight? Didn't I name this series the "Winter Weight Off?"
Yes, yes I did.
But with a huge disclaimer — this series is NOT about radically depriving ourselves with a short term goal of losing weight.
This series is about healthy weight loss tips and healthy eating and exercise ideas to incorporate into our daily lifestyles.
This is not a sprint. This is healthy living.
As I said in my Winter Weight Off intro post, I am usually a disciplined, healthy eater, but I want to catch myself from slipping too much this winter and forming bad habits. I want to get re-focused, inspired, and accountable about healthy eating and healthy weight management.
Yes, I want to lose some pounds. But once I achieve that weight loss, I won't have "finished," I won't just give in to bad food choices.
My mother and some of my extended family are "dieters." They find their inspiration and motivation in short term goals. They make radical changes. They suffer and sacrifice. They succeed. And then they stop.
My mother laughs about her bad patterns, knowing she is making life far more difficult for herself. But she finds that she needs to know that there is an "end," that there is the reward of finishing the diet waiting for her.
For me, the solution is to ENJOY the journey so I am not waiting for it to end.
For me, the key is to make healthy eating, healthy weight management, and even weight loss, do-able and enjoyable.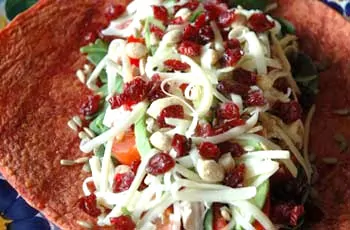 Eat delicious food. Celebrate and indulge.
Just ensure that the bulk of that delicious food is smart food — healthy, high fiber, low-fat, low-sugar, protein-rich food that doesn't leave you deprived and starving, and that the celebration and indulgences are selective and not taking over your daily food choices.
Some weight loss or health experts suggest an 80/20 balance. Some suggest one day or one meal a week to splurge. Kathy Kaehler, whom I interviewed last year, suggests a 90/10 approach.
Whichever way you choose to balance your diet, just ensure that it is indeed balanced — that you are making healthy food choices, with a little celebration as you go!

YOUR TURN:
How do you approach weight loss and healthy weight management?
Do you tend to use the short term "diet" model? Do you follow an 80/20 or 90/10 approach?
What works — and what doesn't work — for you?
Are you posting your Winter Weight Off journey too?

If you want to join me for healthy eating tips and healthy weight loss this spring in our "Winter Weight Off," I have posted a linky for bloggers to link up on my intro post. Feel free to join in and link up there, and find other bloggers who are participating.
As well, I will post a new linky here so you can link up with a post you have written this week.
EVERY MONDAY AFTERNOON, starting February 14th, 2011, I will post a fresh linky along with my Weight Loss Tip for the week. You can link up your latest Winter Weight Off posts every week in those fresh linkies. (And of course visit previous linkies to find our readers' own inspiring posts!)
Then, during the week, I will publish a couple more Winter Weight Off posts here at 5 Minutes for Mom that relate to my Weight Loss Tip of the Week. Some of those will be written by me, and some weeks, I may feature some of you and link back to YOUR post of the week!

Link Up Your Winter Weight Off posts this week below:
What weight loss plans or healthy weight management models work or don't work for you?
How are you currently approaching your weight loss or management?
(Feel free to answer in your post or just post whatever you want to share with your readers about your healthy living journey.)

PLEASE NOTE: I am NOT a health professional, nor do I make any health or medical claims or advice here at 5 Minutes for Mom. I am simply sharing my opinions and personal experiences. Please consult your doctor about all medical issues and make sure you follow your doctor and health professional's instructions regarding your health and diet.
Written by 5 Minutes for Mom co-founder Janice.
To ensure you don't miss any upcoming posts, you can sign up for our RSS feed.