This post may contain affiliate links. Read my disclosure policy here.
A little imagination and play can make daily chores and routines with kids a whole lot easier. So we have partnered with the American Academy of Pediatric Dentistry (AAPD) to help you add some fun and games into your children's tooth care and our girls helped us make a cute video for you too.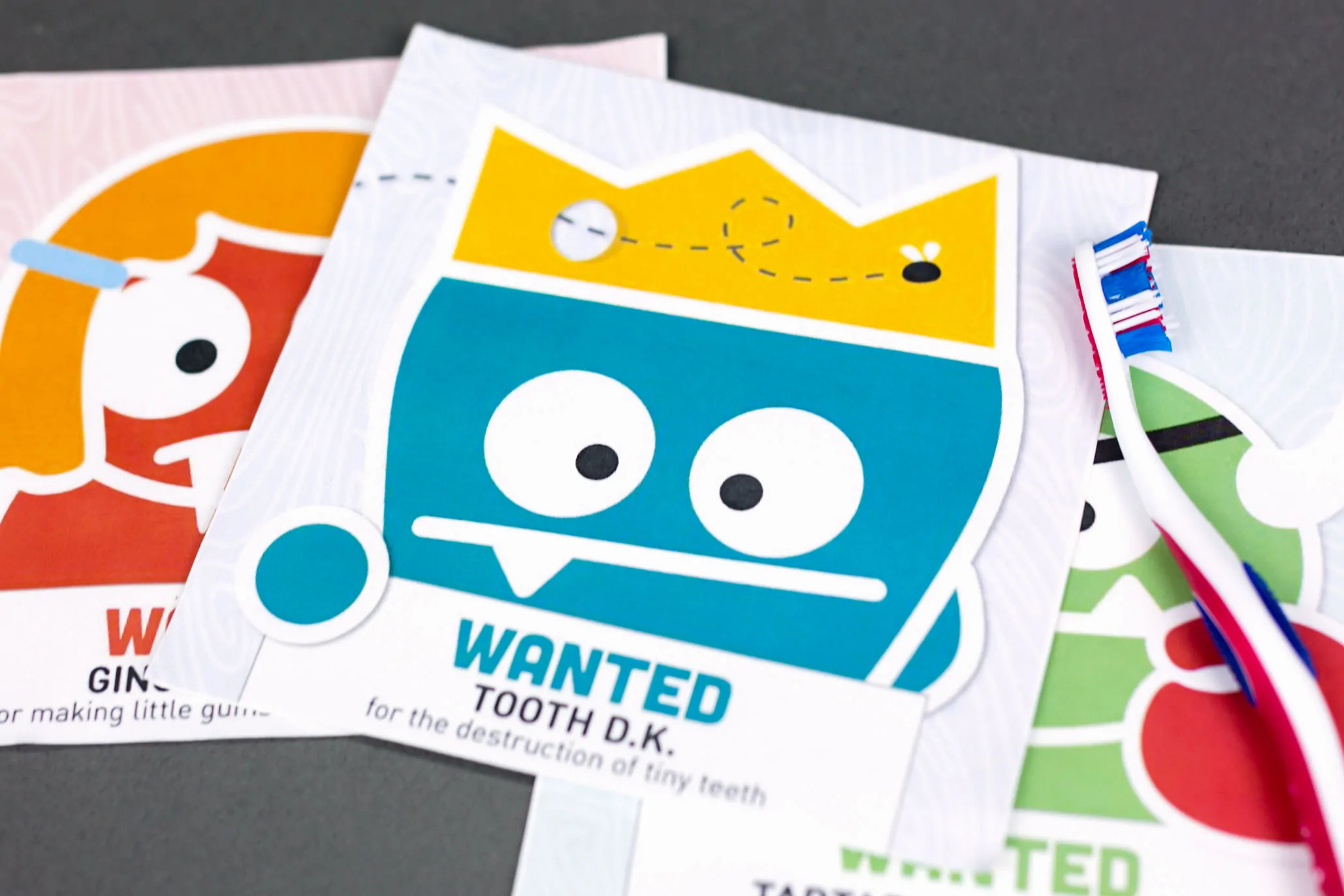 Sometimes it pays to play — at least when it comes to parenting young children.
I can't begin to count the times when my kids have started to get cranky or resistant about something and I quickly change the mood by turning the chore into a game.
Instantly, what was boring or unpleasant to them becomes exciting and fun.
To liven up the daily challenges of fighting tooth decay, our girls helped us make this fun video about how they are going to take on the Mouth Monsters…
How to Beat the Mouth Monsters During Mouth Madness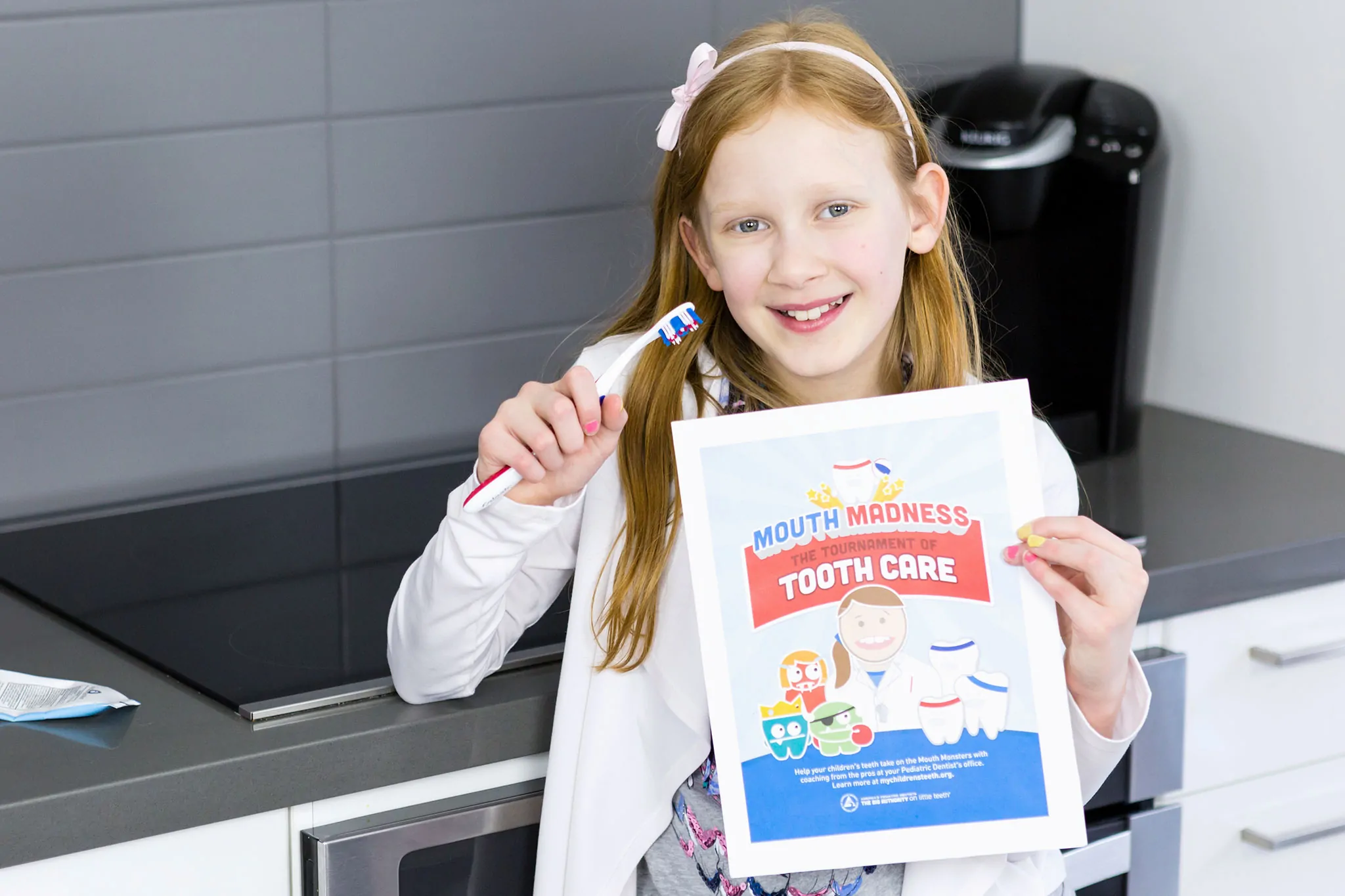 The American Academy of Pediatric Dentistry (AAPD) is helping parents get playful about tooth care.
With their Mouth Monster website, the AAPD is equipping parents and caregivers with all the tools and resources they need to help their kids fight the Mouth Monsters – Tooth D.K., Ginger Bite-Us, and Tartar the Terrible.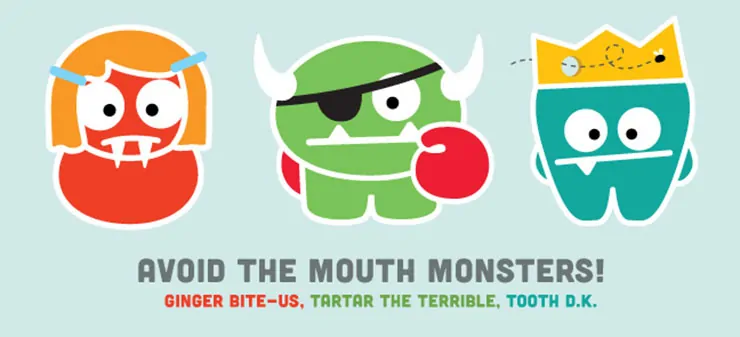 Yes, by introducing your kids to these characters you can have fun together while you teach them how to fight tooth decay.
There are a ton of fun printables and tools to really get your kids excited about battling the Mouth Monsters.
You can download and print their Printable Mouth Monsters Defense Kit For Kids and a cute award certificate.
The Mouth Monsters Defense Kit includes printables like Mini Mouth Monster Mirror Posters that you can put on the bathroom mirror to keep the fun going as they "start and end the day with Monster-busting and brushing."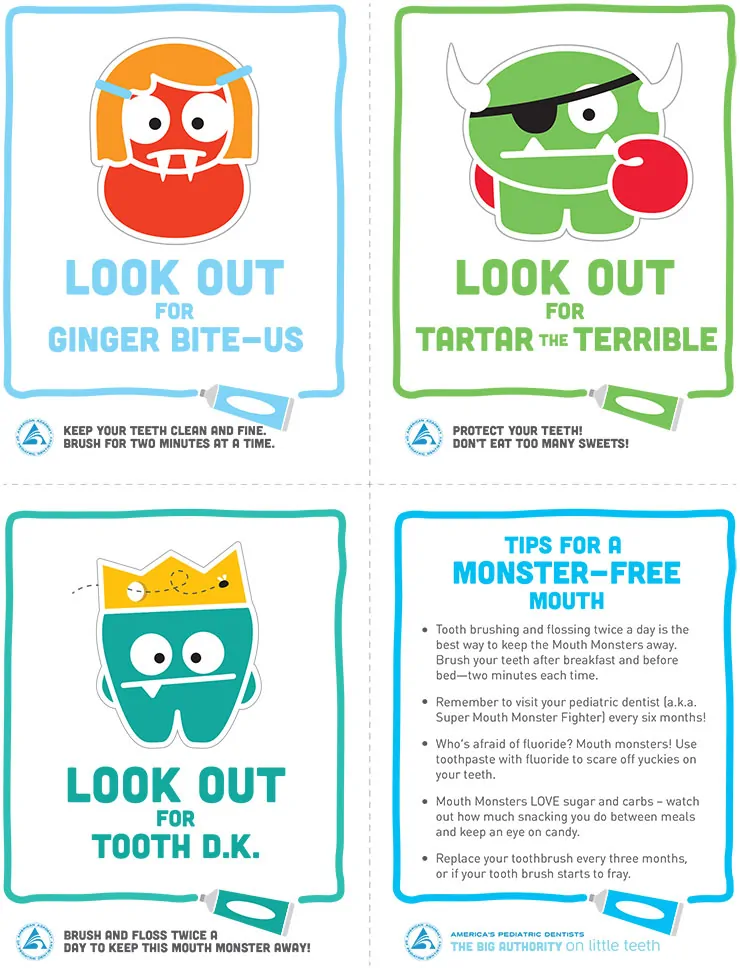 The Mouth Monsters Defense Kit also has monthly award certificate to fill out for your child. You gotta love how thrilled little kids get when you give them an award!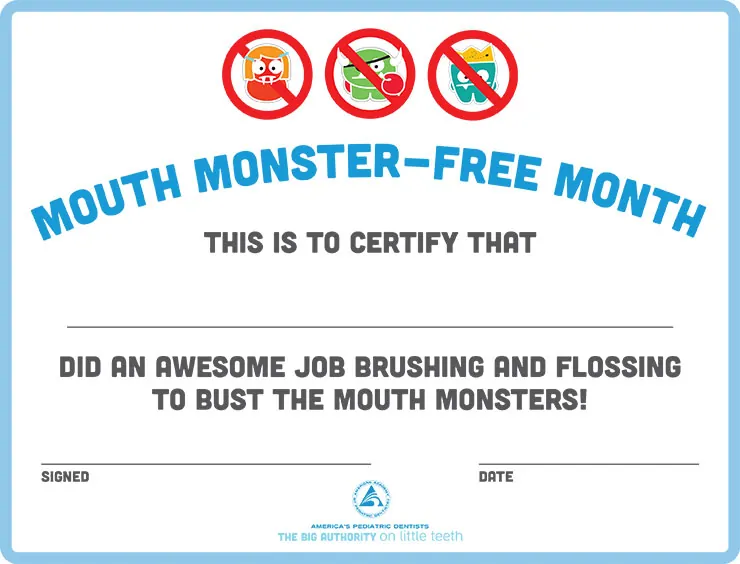 Find Out More
Follow the AAPD and the Mouth Monsters on…
Facebook: facebook.com/AmericanAcademyofPediatricDentistry
Twitter: @AmerAcadPedDent
Website: mouthmonsters.mychildrensteeth.org
Pin it for Later

Disclosure: This post is sponsored by The American Academy of Pediatric Dentistry.
Written by Susan Carraretto, co-founder of 5 Minutes for Mom
Talk with me: @5minutesformom and Facebook.com/5minutesformom
Pin with me at pinterest.com/5minutesformom
Don't Miss This…
We've found another fun new fun way to encourage good teeth brushing habits… It's called Truthbrush.
Are you thinking about getting contacts for your kids? Check out our post to find out everything you need to know about contact lenses for your entire family.