This post may contain affiliate links. Read my disclosure policy here.
Susan here with a fun and educational gift idea for girls ages 6 to 10. And we'll be giving one away to a lucky Canadian reader. This post is sponsored, so extra thanks for sharing.
As my girls have grown into their tween years (Sophia is 8 and Julia is 10), I'm continually looking for new gift ideas that ignite their creativity while meeting their desire to play and my desire for them to learn. Yes, I'm all about educational toys that are fun!
My girls love throwing DIY spa days, making kinetic sand and other creative activities. But I find that as kids get older, shopping for toys can get trickier. So I was thrilled to discover the Project Mc2 Ultimate Lab Kit.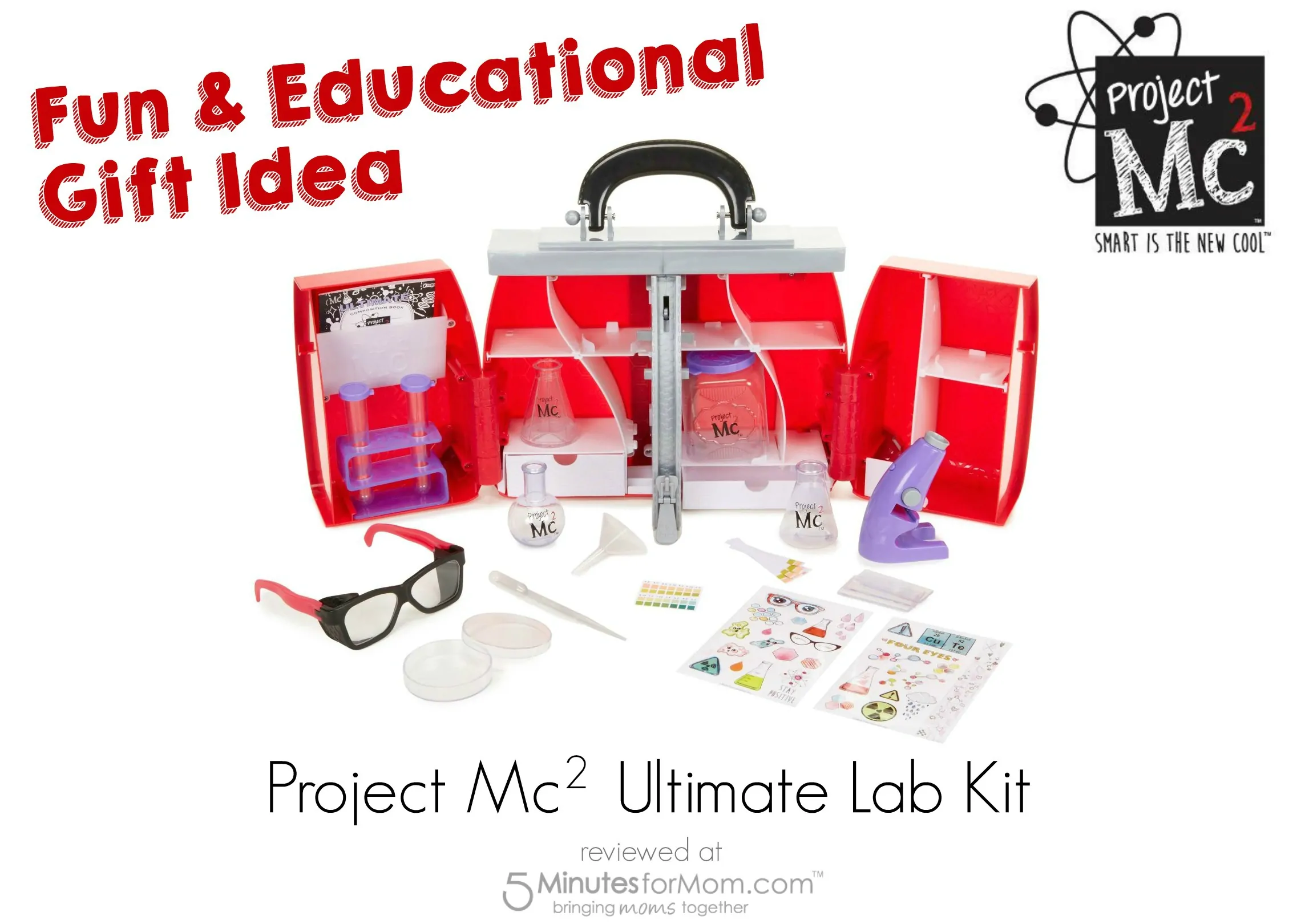 The Ultimate Lab Kit is a fantastic experiment kit inspired by a S.T.E.A.M curriculum. It lets your kids conduct their own experiments at home or on the go, just like the girls from the Netflix original series Project Mc2.
I love that it comes with a cute carrying case – oversized lab "bag" – that stores the 30+ pieces of included science equipment.
And your kids will love the real working microscope that has 4x magnifying power.
There's a cute booklet included with 15 different experiments to get your kids started and then they can create their own.

The fun goes online as well. Your kids can visit the website http://www.projectmc2.com and get more ideas for experiments, play games, watch videos and keep on learning.
The Project Mc2 Ultimate Lab Kit retails at $54.99 – find it here on Amazon.
The Lab Kit is geared toward girls ages 6 and up, but of course boys could play with it too.
Personally I think it is awesome for girls around those tricky tween years of 8 to 10… especially if they already watch the Netflix Project Mc2 show. And younger girls ages 6 and 7 will also love it.
Pin It
Share with your friends on Pinterest.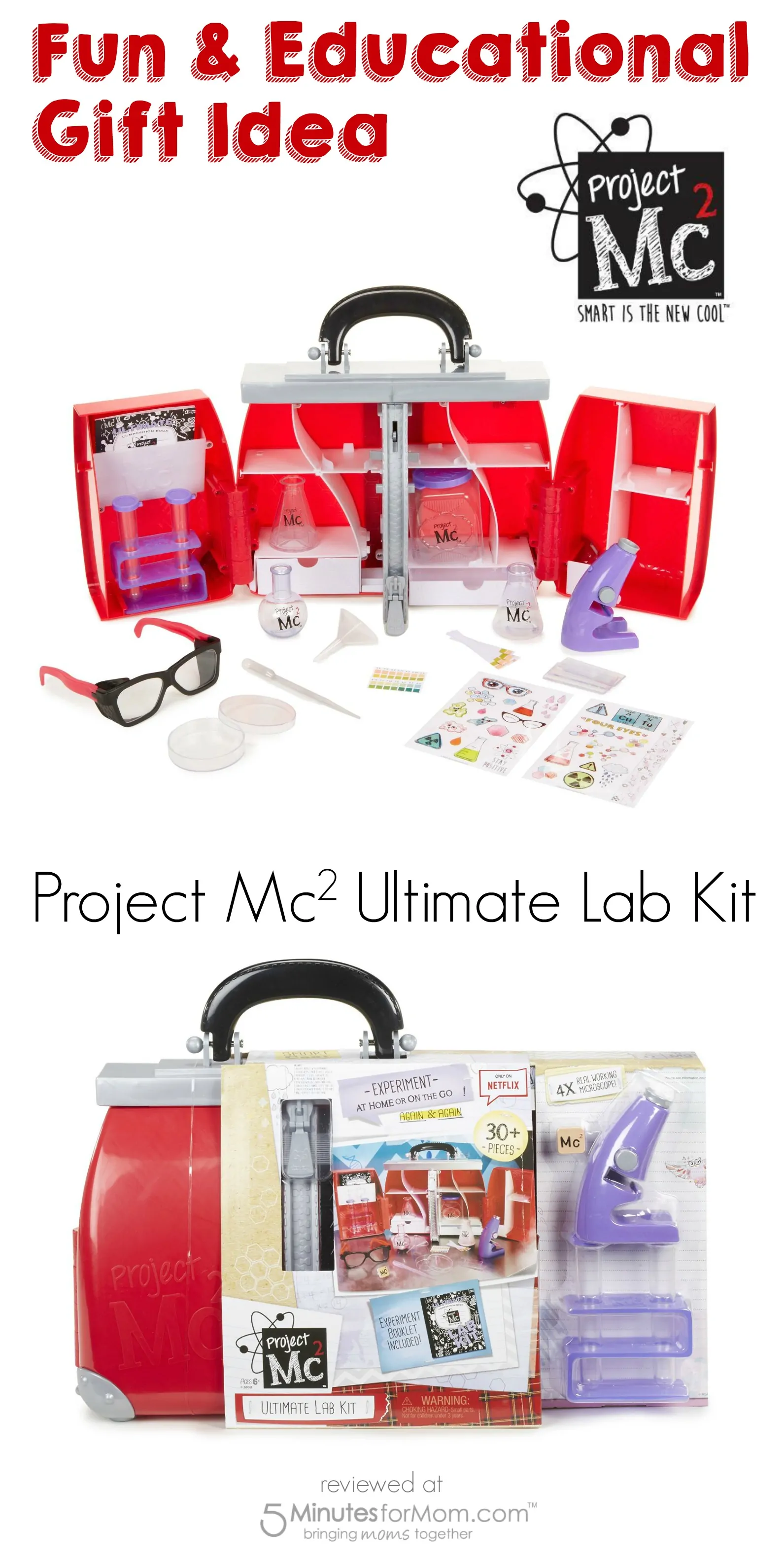 Reader Interactions