This post may contain affiliate links. Read my disclosure policy here.
What is your favorite thing to do in the summer as a family? I love to print out a bucket list with my kids each summer and fill it out with things we all want to do before school starts again. Some years we complete each thing on the list and some years we don't.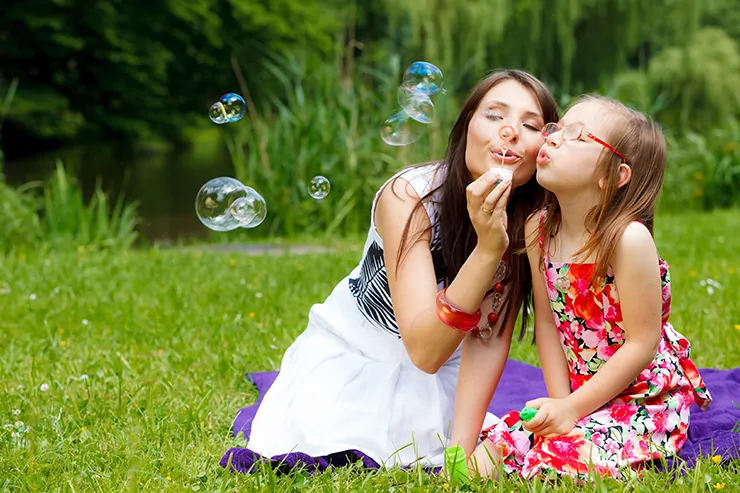 Some years I plan out things for us to do in a loose schedule, but most summers I end up scrapping that in favor of more relaxed fly-by-the-seat-of-my-pants plans. Having a Summer Bucket List is a great way to have something to choose from when we do have a day or week we want to plan out a little more.
The activities you fill your Summer Bucket List up with don't have to be elaborate, they can be as simple as playing board games or visiting a local park. Having an idea of things you'd like to do as a family during the Summer, no matter how simple or elaborate will prevent you from looking back once the school year starts thinking you wasted those months. I used to do this a lot, I would either over plan everything and we'd all get overwhelmed, or I wouldn't plan anything and then think "We didn't do ANYTHING all summer!" A Summer Bucket List is a happy medium for our family.
25+ Things To Do This Summer:
Play mini golf
Go to the beach
Go bowling
Go fishing
Go to the movies (lots of theaters offer fun Summer deals!)
Go roller skating
Check out books at your local library (most of the time you can earn rewards for reading a certain number of books over the Summer)
Make homemade popsicles
Have an at home spa day for your kids
Go swimming
Have a picnic
Have a pajama & movie day (great for those sweltering humid days!)
Play some classic board games as a family
Ride bikes
Build a Lego castle with no instructions
Make tye-dye or airbrushed personalized t-shirts
Visit an amusement park
Attend a local sports game
Build a fort and watch a fun family movie
Have a cookout with family and friends
Watch fireworks
Have a sleepover. (If it's your child's first, our friend Chelsea has great tips for what to bring to a sleepover.)
Have a water fight or play other fun water games for kids
Visit a water park or splash pad
Fly a kite
Have a bubble blowing contest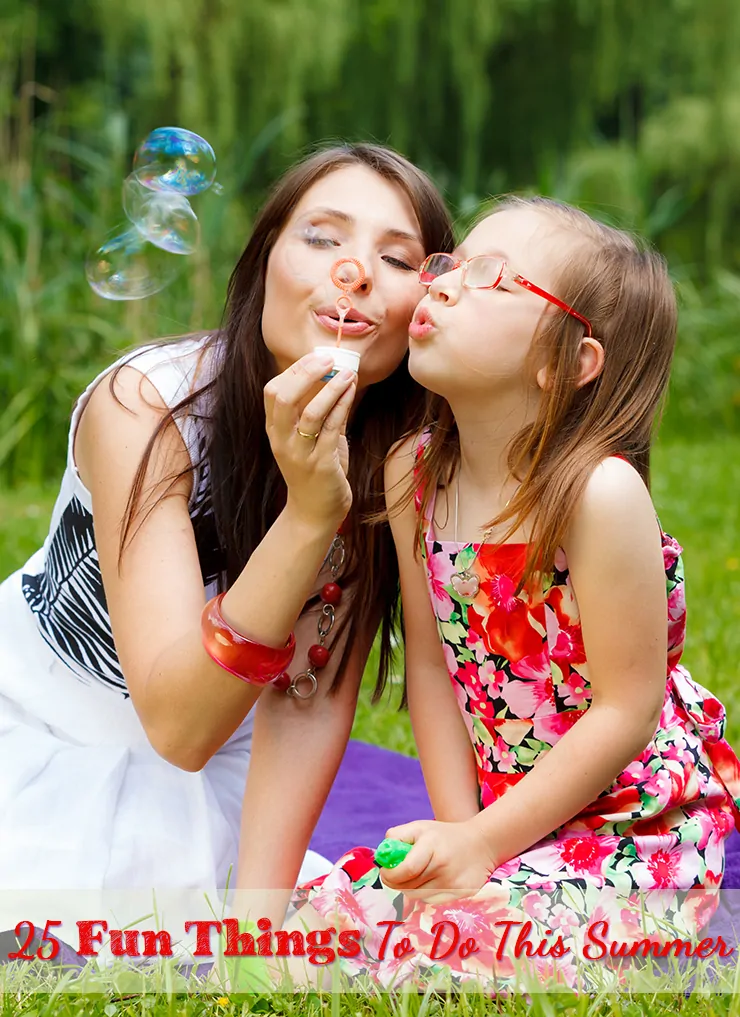 Written by: Anna Hettick, food blogger at Green Eyed Country Girl.