This post may contain affiliate links. Read my disclosure policy here.
The holiday season is upon us, and it's time to capture memories! Alongside your traditional Christmas family photos don't forget to photograph what makes your family holiday unique and special.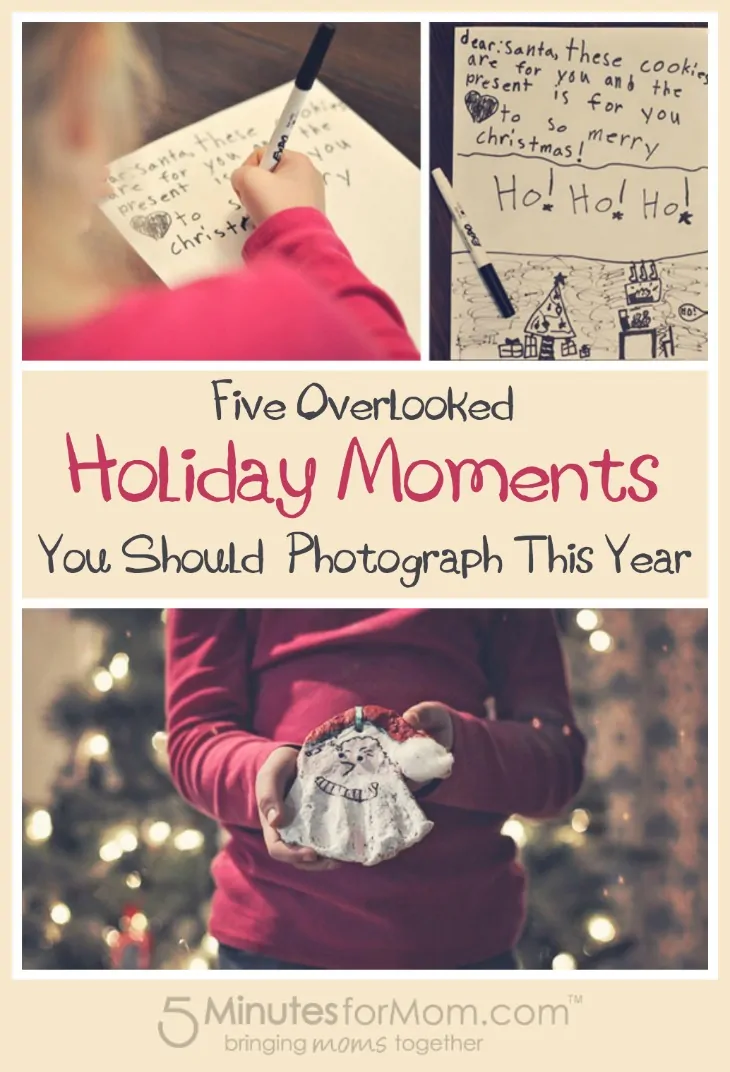 Here are five often overlooked moments you may want to stop and capture this year:
1. The letter to Santa
Take photos of your children as they write their letters to Santa. Though you may save the letters they write every year (really?), you may not (Me! Oh, me!! Right here!!). So if you're like me, don't forget a shot of the finished product! It's something everyone is sure to get a kick out of years later. (Remember the must have Teddy Ruxpin or Tickle me Elmo anyone?)
2. Gifts
The opening of presents is a very common photo op, but what about after? And no, I'm not talking about the wrapping paper and scotch tape tornado in your living room. Rather, catching a child (or grandpa) lost in play with their new toy is a moment worth remembering.
3. Traditions
Does your family always play a favorite board game, drive around the city in search of holiday lights, or ummmm maybe drink too much and get crazy? *hiccup* You may (or may not) want to photograph that.
4. The details
Most people take a photo of the decorated Christmas tree, but what about the details? If you have children it's a safe bet you have at least one adorable handmade ornament or school Christmas craft that may not make it out of the holiday box in one piece next year. Photograph that bad boy!
5. Your family
In the chaotic hustle of the holidays even I forget to take pictures of all the family that makes this time of year so special. My goal this year is to slow down and take a few candid shots of everyone. Even though those family pictures we send out in holiday cards are worth cherishing, it can be refreshing to capture the un-posed, un-prepared, and un 'cheesed' side of your family. However, for the sake of family unity you might not want to post those shots on Facebook.
Find More Photography Tips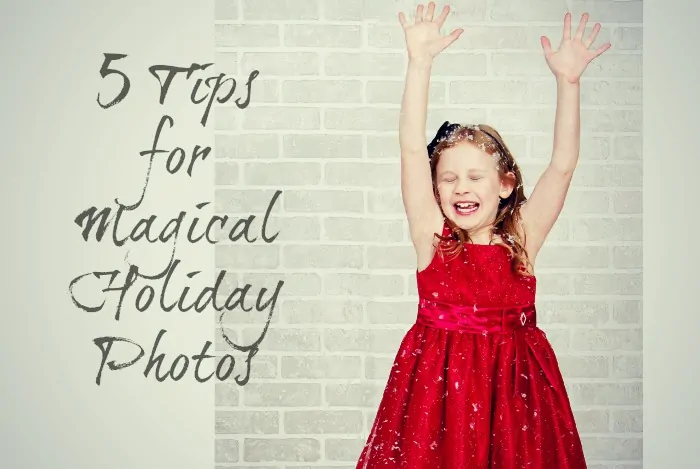 5 Tips for Magical Holiday Photos
How to Add a Dramatic Sky to your Photos #Tutorial
Why You Should Play with Photo Textures – Photoshop Tips
Make A Holiday Photo Craft
Another way to enjoy photos during the holiday is to turn your holiday photos into Photo Ornaments. In this tutorial we show you step by step how to photo transfer your images onto ornaments.