This post may contain affiliate links. Read my disclosure policy here.
Janice here, co-founder of 5 Minutes for Mom and owner of Janice Croze Photography. Today I guest posted over at one of my favorite websites, Child Mode, about holiday photos tips…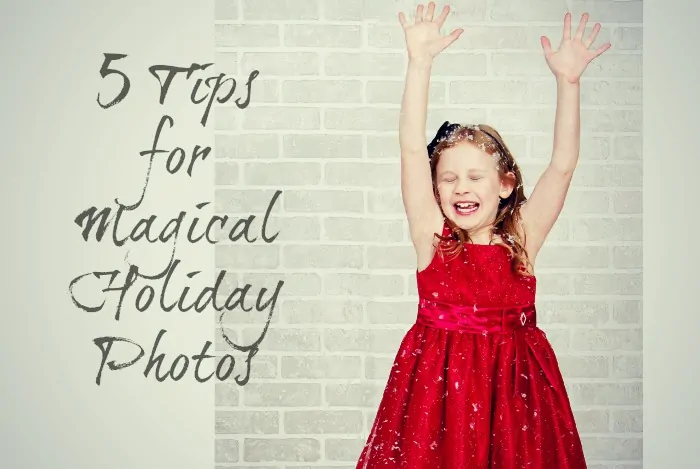 You have shopped, wrapped, cleaned, and cooked. You are exhausted, but happy and feeling blessed.
As you collect torn up tissue paper, and stash away for next year any bows that managed to not get mangled during the great unwrap attack of 2013, you remember your camera. You jump up to download your photos to make sure you captured all of the magic you want to keep alive forever.
Capturing Magical Moments
As a mom and a photographer, I admit, one of the most important parts of Christmas to me is catching as much of the magic as I can with photographs. I want to remember each precious Christmas with my children.
But having said that, there are some definite barriers to getting fabulous holiday photos. To name just a few:
I don't want me to spend the entire holiday behind my camera.
Bad lighting. I am usually dealing with difficult lighting complications.
My kids are wound up with excitement and don't want to pause for mom to take a picture.
Tip 1 – Have a "Photo Shoot" Ahead of Time
On the big day, you are busy! Things are moving fast and getting messy.
So a trick I do every year, is to put my kids in their "holiday outfits" and do a Christmas photo shoot before Christmas.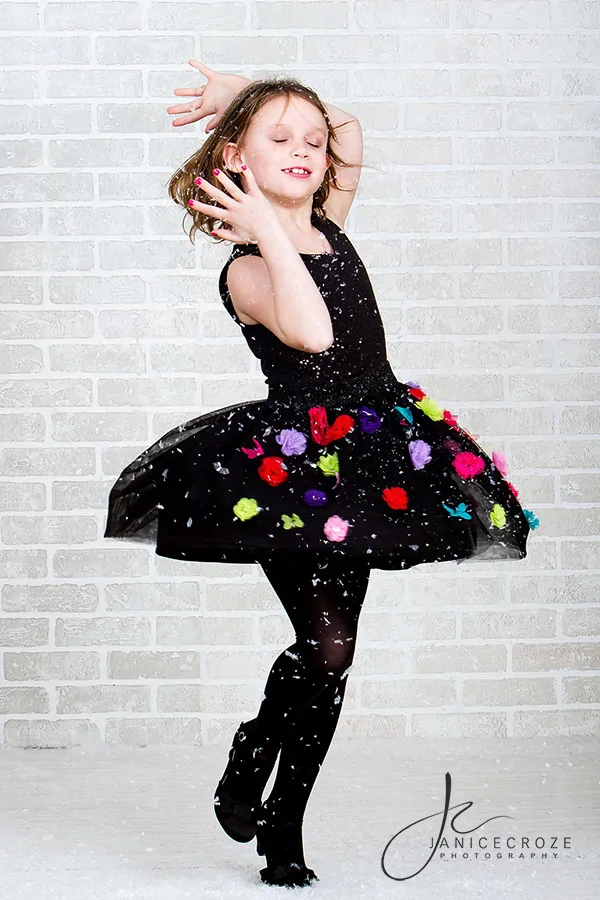 This year, I was on top of things and photographed them at my studio last weekend. But some years, I don't get a chance to grab Christmas portraits until Christmas Eve.
But by getting some beautiful portraits of them before Christmas Day, the pressure is off trying to get "perfect shots" of them in the midst of the celebrations. This way, I can focus on the candid shots and the detail shots on Christmas Day.