This post may contain affiliate links. Read my disclosure policy here.
We love finding unique and meaningful gift ideas. One of our top gift suggestions usually includes books! Whether you're looking for gifts for women, gifts for men, or gifts for kids and teens, there will always be a fantastic book to wrap up.
One of our contributors, Dawn Mooney, wrote this helpful blog post for us back in 2014 and I wanted to share with you all again.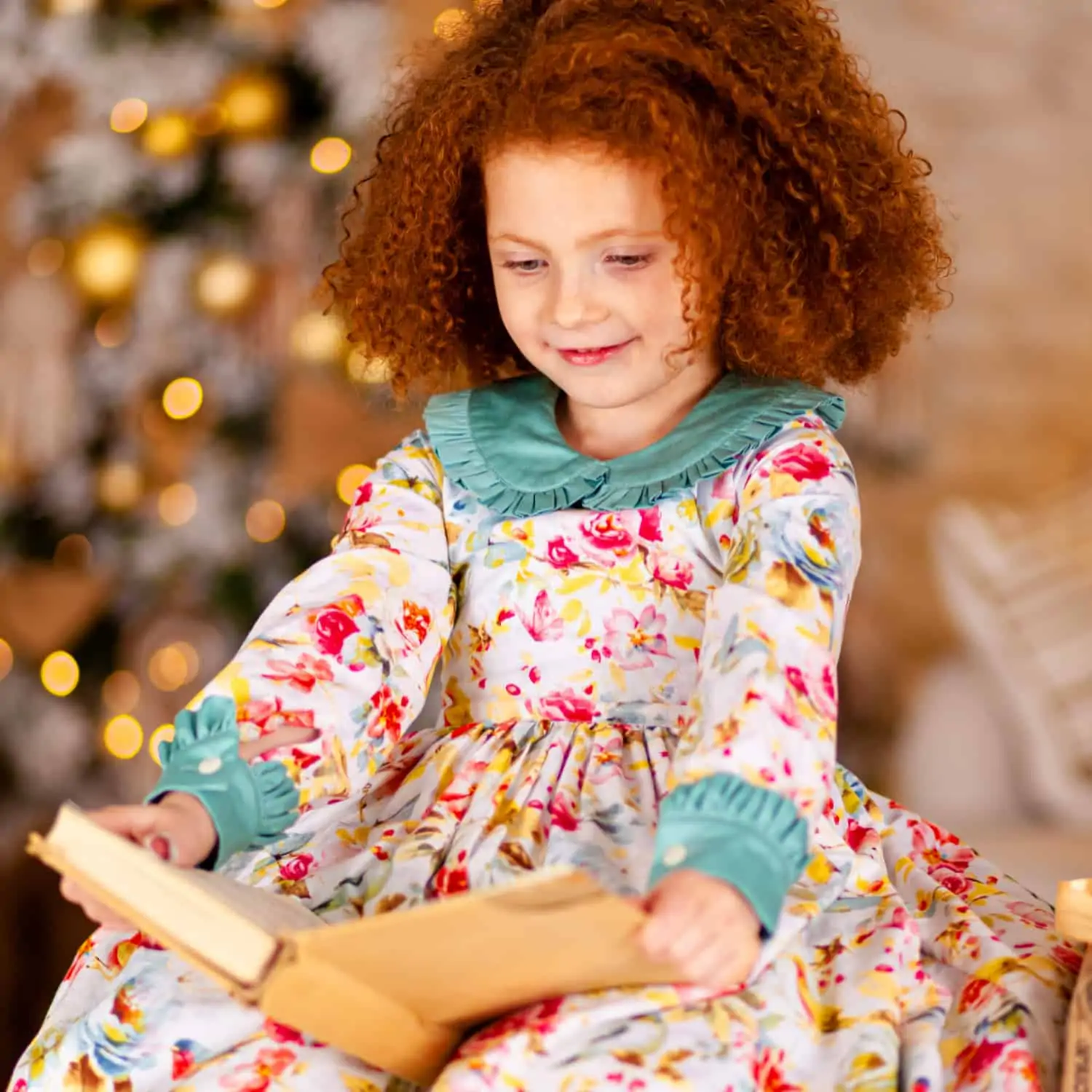 'Tis the season again to exchange gifts with loved ones, and if you're anything like me, you're in the middle of making lists of items purchased and ideas for gifts not yet secured. As you make those lists, and check them way more than two times, I'm here to not-so-subtly suggest that you be sure to include the wonderful gifts of books, of course!
Maybe you're shopping for excited young children, too-cool-for-school teens, a special significant other, or that wacky aunt who will be the highlight of your family's holiday meal. It doesn't matter who is on your list, I'm confident that you can't go wrong with a book, and here are five reasons, completely made up by me.
1. Entertaining AND educational is a win-win.
Just think, the kids will likely be out of school for upwards of a couple weeks, and what's better to add to their gift pile than a book (or five) that will keep them thinking, building language skills, and maybe even quiet for more than five darn minutes? Now, don't groan at the word educational. That, in no way, means it has to be boring, or even appear educational. I'm all for the argument that any reading is good for your brain. Who says that wrapped book can't be something super fun like Big Nate or Calvin & Hobbes? Nonfiction is an excellent choice for the overtly educational book gift, and something like the Smithsonian Discover and Young Explorers series is super engaging. Whatever their interest, there are books to fit the bill.
2. Ready to go as soon as the wrapping paper is off.
No batteries required. No complicated set-up manual in a dozen languages. No indestructible plastic packaging to break through, and not even one twist tie wrapped around seventy-five times that needs to be removed. [insert sigh of relief here] Simply unwrap, maybe turn over to read the description on the back, and open the front cover — your gift is ready to be used.
3. Blockbuster adaptations are everywhere, but your motive can stay secret while you just look like the cool gift-giver.
Hollywood and the bookstore have been colliding like crazy lately, and movie adaptations might be some folks' introduction to a story. Got a teen who loved seeing Katniss on the big screen? Drop a box set of The Hunger Games trilogy in his stocking! Or maybe the excitement is high for the next film to be released, so why wait when the whole Divergent series can be read over break? Maybe you and a friend saw it in the theater, so a gift of the novel This is Where I Leave You would be perfect for your Secret Santa exchange. I can't be the only one troubled by the fact that so many people come to incredible stories like these only through the movies, right? This year, give the gift of original source material!
4. Shop from your couch in your mismatched pajamas, and do some good via social media. 
I have not willingly and happily gone to a shopping mall for at least two decades. Sure, I've gone a few times out of necessity, but I did not enjoy any bit of the experience. The crowds, the noise, the parking challenges, the need to put on real pants. All of those problems are alleviated when I shop online from my couch. (Oh, how I adore pajama pants.) Whether you're a fan of Amazon, Barnes & Noble, Indie Bound, or whatever other options out there, you don't have to leave your wi-fi enabled home to shop, and they're open 24 hours a day. Before you get ready to checkout, you also have the luxury of countless online resources to help you decide which books to match up with which gift recipients. Just look for gift guides that focus on particular interests and age groups, or consult the wide variety of high quality book review blogs out there and you've got access to tons of expert advice. (Yup, you heard me call ourselves 'experts'. We're awesome like that!) Don't forget about authors' and illustrators' own websites as another resource, and my personal favorite of all– social media. Hop on Facebook to ask your own panel of connections for book recommendations and your cart will be full in no time.
5. It's more than a one-time gift. It could be the catalyst for a lifelong passion.
Now we're talking about the loftiest and most respectable reason of all. Think long-term with this one. Maybe the people to whom you give books aren't huge reading fans now, but they could become fans. Maybe you'll give them books that reach them in just the right way at just the right time. Maybe the book you give that toddler will become the one she loves to both chew on and gaze at in her crib. The book you hand the sometimes surly teen could be the one that gets him out of his funk… for a little while. Maybe your friend will see herself in the novel you wrap up for her, and she'll feel understood. And even those folks who could already be classified as book hoarders are always going to light up at the prospect of another to add to their piles.
Books = wonderful gifts, plain and simple. Do you need any more reasons?
The first version of this post was written by one of our long-time contributors Dawn and published here on December 15, 2014.

More Ideas to Get Your Kids Reading
Here are some more ways to encourage your children to read and enjoy learning.