This post may contain affiliate links. Read my disclosure policy here.
When you don't want to grow up, it's lucky to be small for your age.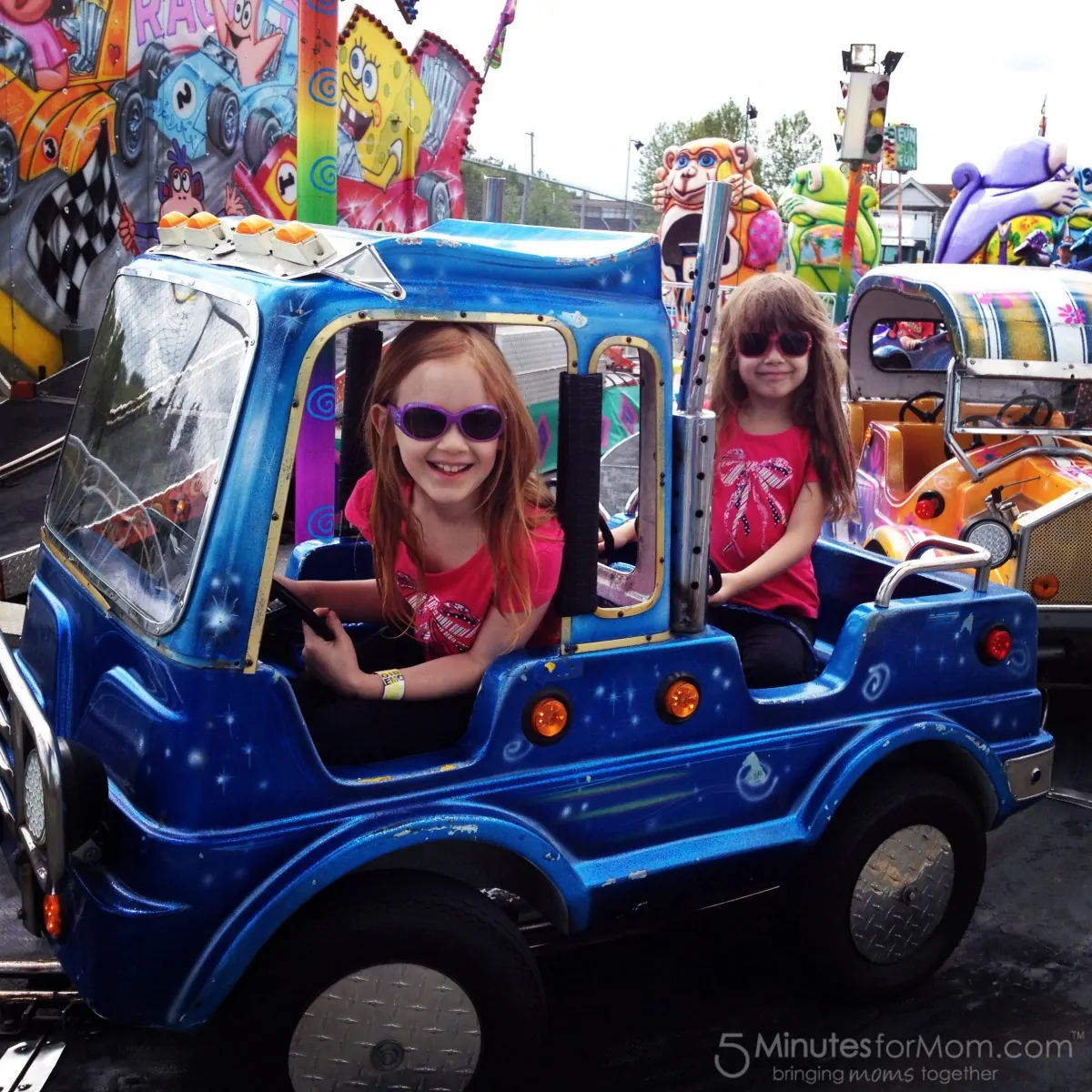 Julia who just turned 9 is in no rush to grow up. She oozes imagination and spends her days leading her 6 year old sister and cousin through fascinating worlds she creates and directs.
She loves Groovy Girls, My Little Pony and Disney Junior.
Julia and her little sister Sophia also like to dress the same so it's a huge plus for her that she's basically the same size as many 6 year olds. In fact, Julia and her 6 year old cousin Olivia are always measuring each other to see who is taller. They're exactly equal in height at the moment.
Sophia is also tiny for her age, so when the three are together it looks like Julia and Olivia are the same age and like Sophia is their younger sister.
Since Julia and Sophia are so small, they even got away with riding in a double stroller for a couple of the days we were at Disneyland.
And this weekend, they had great fun still sneaking on to all the "little kid" rides at the local fair.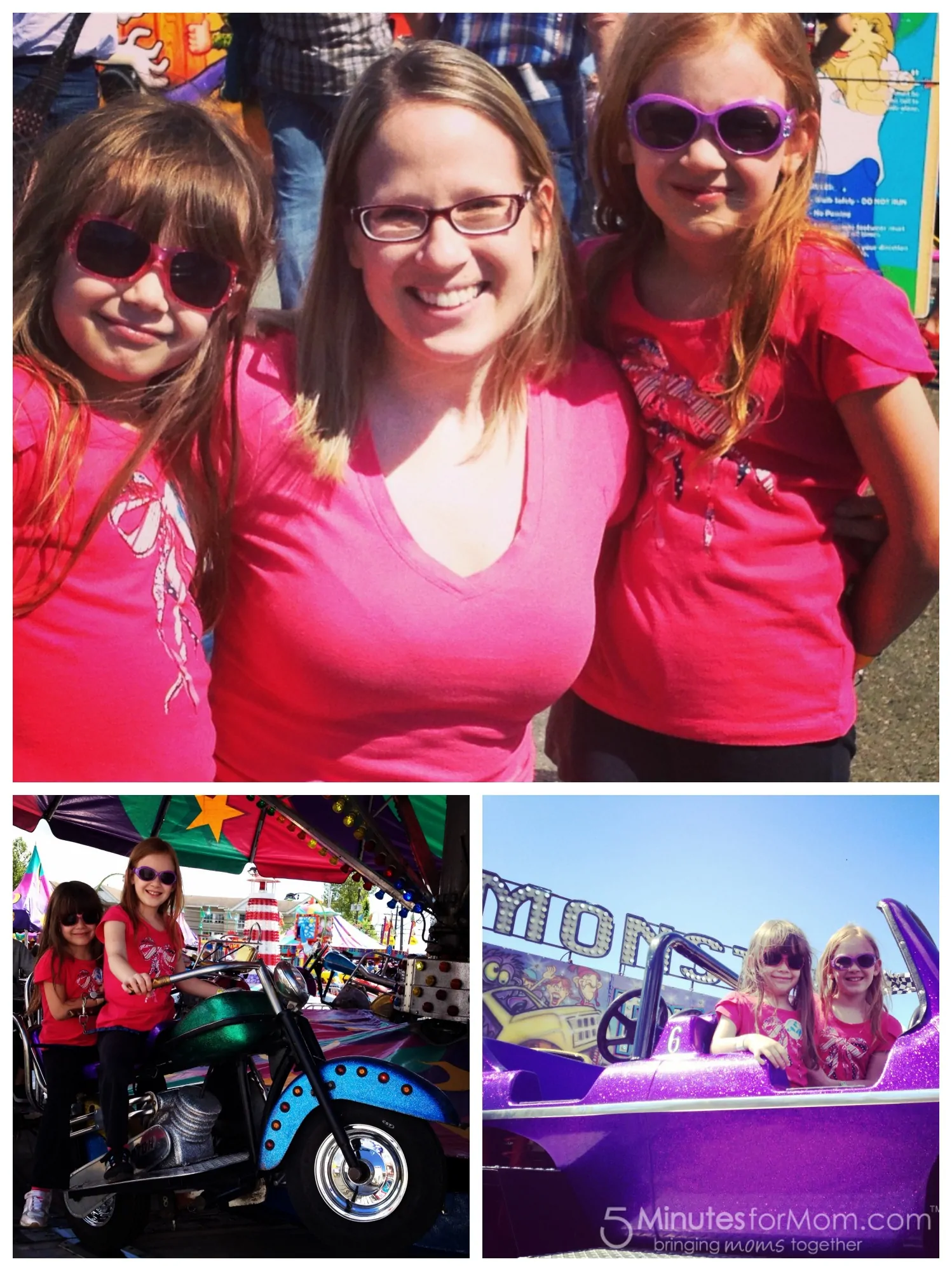 It helped that the folks managing the rides were being lenient on height restrictions, so Julia and Sophia both went on all the little rides they've been going on since they were preschoolers.
I laughed when Julia called out to me, "Mom! Take my picture because I probably won't fit on this ride ever again."

Written by Susan Carraretto, co-founder of 5 Minutes for Mom
Talk with me: @5minutesformom and Facebook.com/5minutesformom
Pin with me at http://pinterest.com/5minutesformom/