This post may contain affiliate links. Read my disclosure policy here.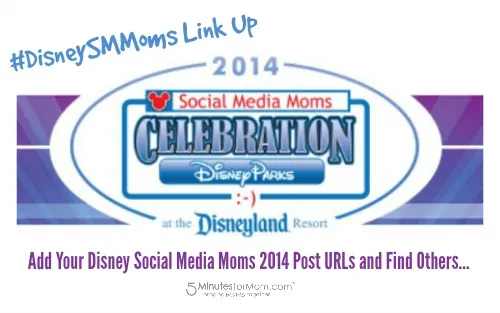 UPDATED:
Susan's posts about Disney Social Media Moms 2014…
Now back to the original post, written by Janice…
The sun is shining, the birds are singing, the leaves are gently dancing in the breeze… but sadly, I am not in the happiest place on earth…
No, this year it is Susan's turn to indulge in #DisneySMMoms. (Susan and I are twin sisters and co-founders here at 5 Minutes for Mom.) Since there is a ton of work to be done here at 5 Minutes for Mom, only one of us gets to fly off to join Mickey and the lot in the oh-so-fabulous Disney Social Media Moms Celebration.
So, while I am holding down the fort here at 5 Minutes for Mom and wishing I were in the California sun, about to board California Screamin', I thought I would put up a linky so everyone could find each other's #DisneySMMoms 2014 posts.
Did you attend this year's Disney SMMoms Celebration at Disneyland? If so, please link up your posts here in the #DisneySMMoms 2014 linky directory at the bottom of this post.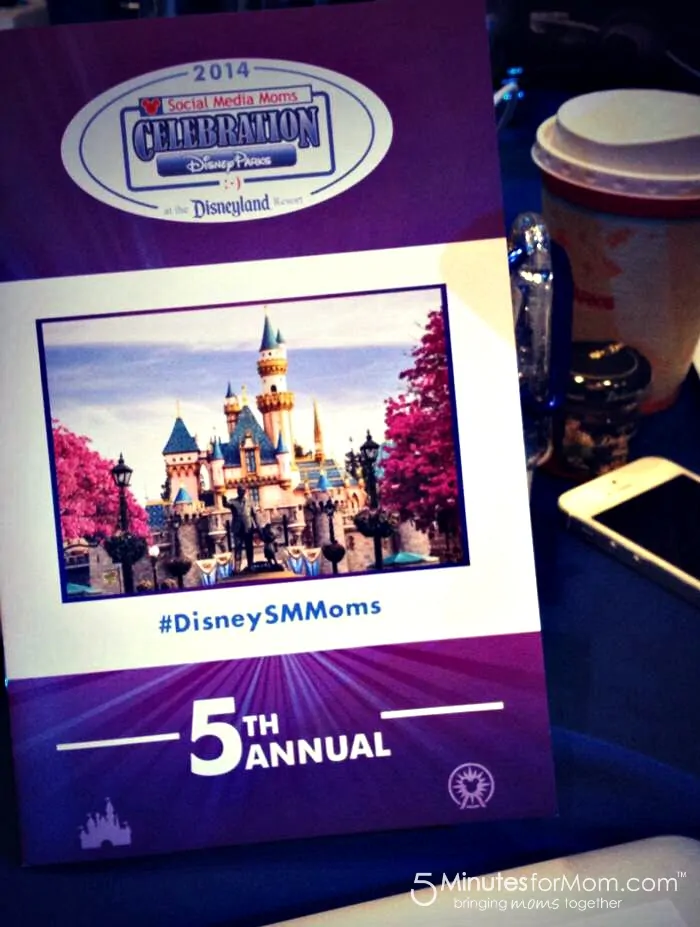 Susan was thrilled to attend this year and bring her daughters, Julia and Sophia. The girls have never been to Disneyland and have been saving up their coins in piggy banks for years, pleading for the chance to go.
In its fifth year, Disney Social Media Moms Celebration is a unique hybrid of an event — part conference, part press junket, part family vacation. Having the opportunity to enjoy our favorite things all at once is an incredible experience for parent bloggers.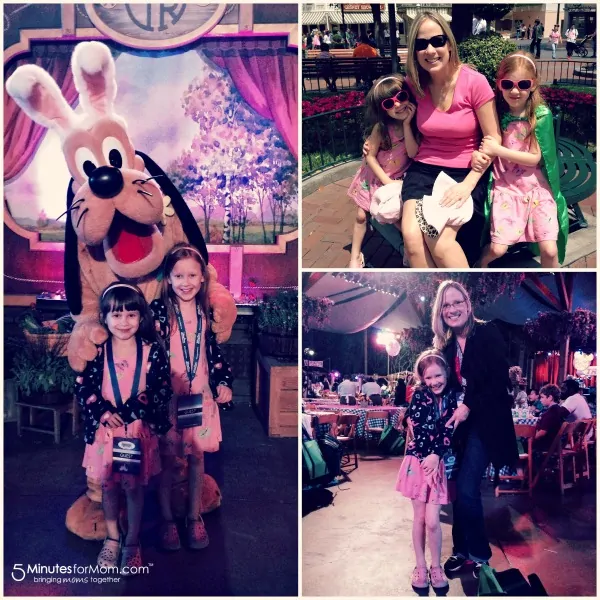 At 5 Minutes for Mom, we are honored to have been involved as co-hosts for the first three years of Disney Social Media Moms, and are grateful to be able to continue on as fans and supporters of this wonderful social media event.
To find out more about Disney Social Media Moms Celebration 2014, you can follow on Twitter with hashtag #DisneySMMoms. You can also keep in the loop with All-Things-Disney-Parks by reading the official Disney Parks Blog.
Thanks Disney — we love you and #DisneySMMoms!
[Tweet "Disney Social Media Moms Celebration 2014 post link-up #DisneySMMoms #Linky "]
Link Up Your #DisneySMMoms Posts Here:
Written by Janice Croze, co-founder of 5 Minutes for Mom
Disclaimer: 5 Minutes for Mom was invited to the Disney Social Media Moms Celebration at Disneyland. Susan and her family attended the conference and were given complimentary items, special discounts and other benefits such as food and entertainment. She paid her own conference fees. All opinions, experiences and thoughts are our own.