This post may contain affiliate links. Read my disclosure policy here.
Susan here… I'm thrilled to share with you a new feature of LegacyBuilder.com. This post is sponsored but my opinion as always is my own.
Your family moves fast and makes memories continuously. You're busy enjoying the moments, so it's hard to keep up with storing, sorting and sharing photos with your other family members and building the legacy of your family story for your children to enjoy as they grow.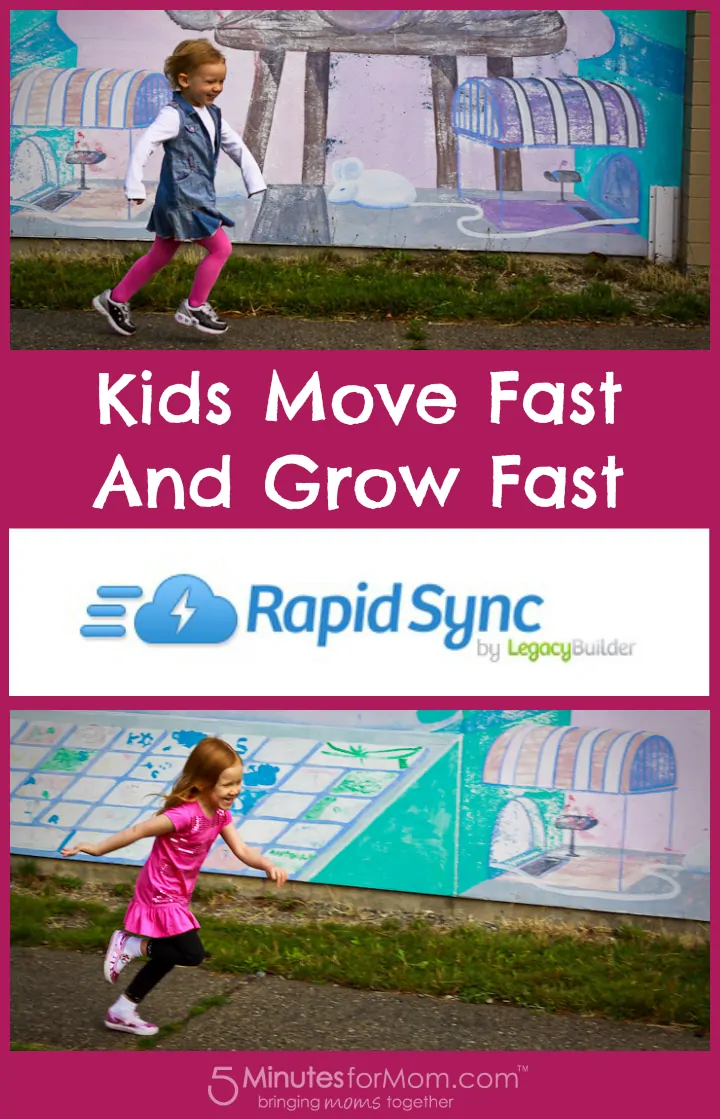 We previously shared with you about this unique type of photo and video sharing site called LegacyBuilder. It's made especially for you to build your family's story through photos and videos and to share with only those you love.
Now, thanks to LegacyBuilder's new Rapid Sync feature, you'll spend less time uploading photos!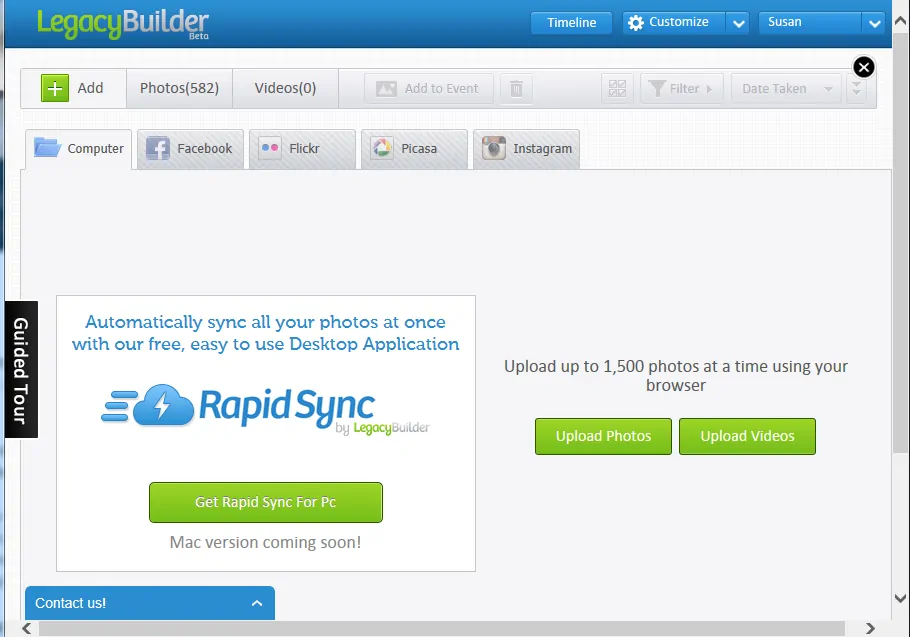 Rapid Sync allows you to upload your media up to 8x faster, but the best part is it lets you sync your photo folder on your PC with your LegacyBuilder library. Anytime you add photos and videos to that folder, they are automatically added to your LegacyBuilder account the next time you connect to the Internet. And as your photos and videos are syncing, LegacyBuilder creates events on your timeline automatically for you.
The next time you log in, all your new memories and milestones are ready for you and your family to enjoy.
More About Legacy Builder
LegacyBuilder helps parents manage the huge volume of digital media they create as they record their family memories. While many parents share some photos through social media sites such as Instagram and Facebook, LegacyBuilder offers a more long-term, accessible format for viewing and saving family stories.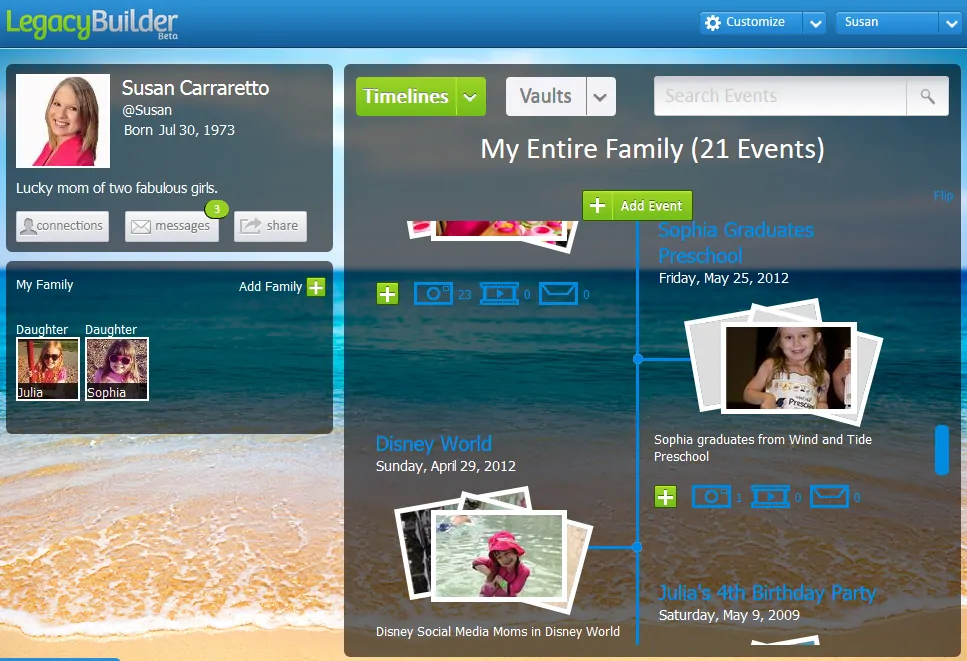 "We want to put your digital media to work for you. LegacyBuilder takes media management to the next level by giving it a purpose – to tell your story and your family's story in a compelling and user-friendly way."

LegacyBuilder President Clint Lee
Read what we've written previously about LegacyBuilder:
You'll love how easy the site is to use. You can import all your photos and videos from sites like Facebook, Flickr and Instagram as well as from your computer. And the new Rapid Sync feature – available on PCs – allows you to automatically upload your photos.
Go ahead… turn your family's stories into a legacy!
Get A Lifetime Premium Account for FREE
If you sign up right now, LegacyBuilder is FREE! All you have to do is visit THIS LINK and use the promo code 5MINMOM3 and you will get a free lifetime premium account, up to 25GB.

Disclosure: We are working on a sponsored campaign with LegacyBuilder.
Written by Susan Carraretto, co-founder of 5 Minutes for Mom
Talk with me: @5minutesformom and Facebook.com/5minutesformom
Pin with me at http://pinterest.com/5minutesformom/