This post may contain affiliate links. Read my disclosure policy here.
We are working in a partnership with LegacyBuilder, a site that is geared toward helping you tell the stories your children long to hear.

Jennifer here —
As old as my kids are, ages 19 and 15, they still love to hear their birth stories. Many times, when I am sitting on the couch, they will pile up next to me, and beg me to share once again those endearing stories of pain, love, hilarity, and family bonding. For them, that gives them stability and lets them know that they mean something and are important to me and to their dad.
They also love to see old photos from their childhood as well as the photos from mine and my husbands. There is just something about reminiscing together as a family.
So — what if you could put all of that together for all of your family to enjoy? LegacyBuilder helps you do just that.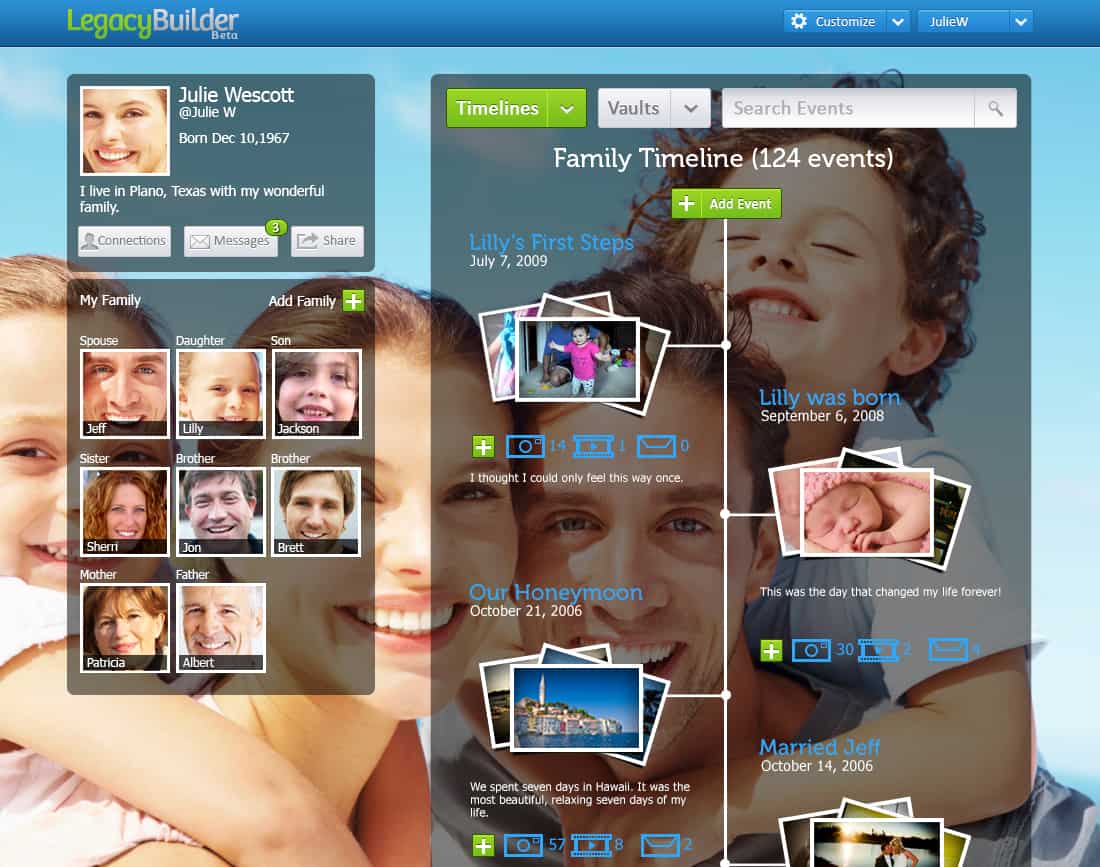 LegacyBuilder is a private online community for families where they can create and share stories in a profound way. Focused around using photos and video to tell your story, they make it easy to organize and keep up with all the most important events in our life as well as our kids' lives, saving it all to pass on to them one day.
I love that we can even set up messages for them to open in the future — kind of like a time capsule. I can see this being great for a message to a child heading out on their own in the future. It is so much easier to share on video your feelings and what you want to say.
I think I want to do this for my son. Soon, he will be moving out and when he does, I want to share him lots of advice. Doing it through LegacyBuilder will be great because he can go back and watch it time and time again when he needs some encouragement along the way.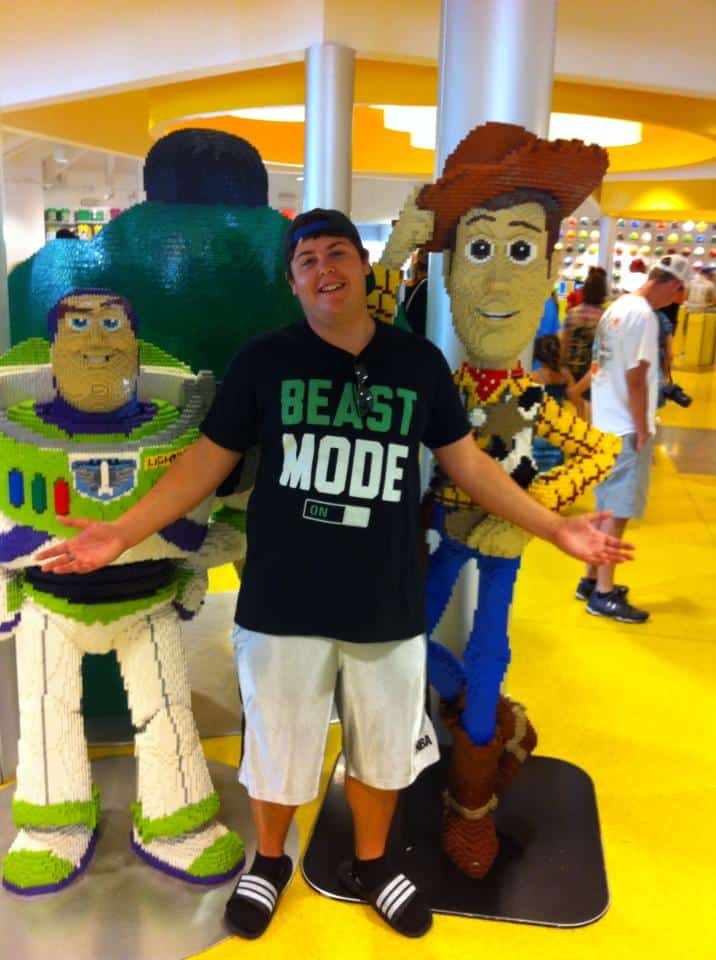 He always loves hearing stories of growing up during the Buzz and Woody era.
LegacyBuilder is easy to use
To get started, answer a few questions and simply load your photos, and your timeline will set up automatically with special events like birthdays, holidays, anniversaries, births and more.
It saves all of your photos in the full resolution size, which means that grandma and grandpa can see without having to squint at too small of photos.
Holidays are busy with tons of photo taking
For busy mom's, headed into holidays, all those cherished moments and traditions, all the photos you snap, LegacyBuilder can help make it easy to share with family, stay connected, and save all these memories and special events so you will always have them, right there together.
It's so fun — why not get the kids involved!
I love that you can also set the kids up with their very own account. As parents, you can manage them (you can even have a joint account so you and your spouse can both manage the kids' accounts) – add all the photos right there, set up the events, kind of like a digital scrap book.
The family is able to see all those pictures from birthdays, holidays, even that first trip to the zoo. Then, when they're older you'll be able to hand it over to them to start adding their own part of their life story.
So what makes LegacyBuilder different?
So, what makes this different from anywhere else you would upload photos to share? The way LegacyBuilder is set up lets you record videos and leave messages and photos for your kids in digital time capsules, and schedule them to be delivered on a certain date or milestone in their lives.
So, for your daughter's wedding day you could write her a note or record a video about what you think makes a successful marriage, and include pictures from your own wedding day or pictures of her dressing up as a bride when she was a little girl. When she gets married, LegacyBuilder delivers the message. Such a personal, awesome gift for her to have.
How much does it cost?
Right now, if you sign up, LegacyBuilder is FREE! All you have to do is visit THIS link to sign up and use the promo code 5MINMOM1 and you will get a free lifetime premium account.
Nothing could be better than leaving a legacy behind for your kids. I know I love doing this and sharing with my kids all about their heritage. It is something that I can enjoy, they can enjoy, and their kids can enjoy in the future.
What about you? How do you leave a legacy?