This post may contain affiliate links. Read my disclosure policy here.
Rainy days, wind storms, snow, freezing temperatures… Sometimes outdoor play is not an option for your kids.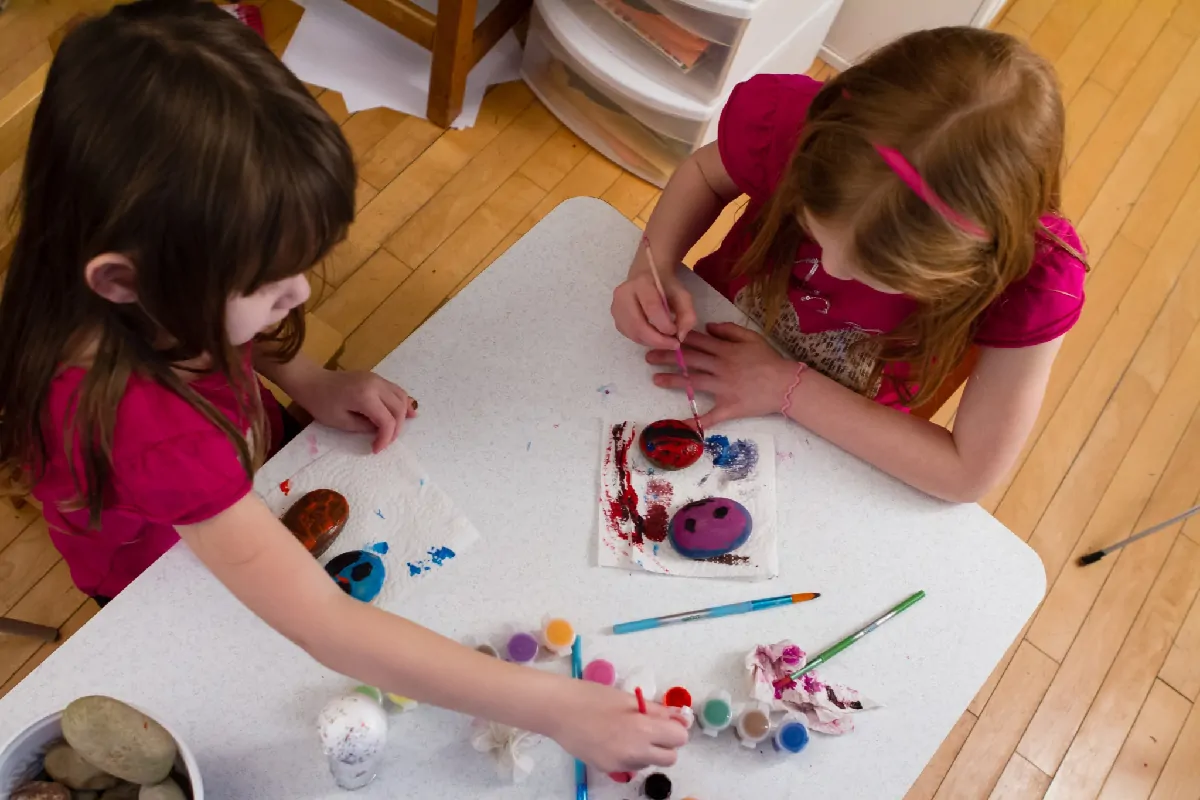 With winter comes the challenge of entertaining our little ones indoors.
Although kids love the freedom that being outside gives them, there are many ways to keep them entertained within the cozy walls of your home as well.
What kids need is to be engaged, whether it be mentally, physically, emotionally, or visually.
Here are some great ways to keep our kids busy and having fun while they are cooped up inside:
1. Find the artist in them.
Art projects are a great way to keep young ones entertained.  Whether you use supplies you have on hand or make a quick trip to the dollar or craft store, there are many simple art projects that can keep your kids busy for hours.
The projects could be as simple as painting a picture (use evaporated milk and food coloring for little ones or real paint for older children). Search the internet or Pinterest for craft ideas.  Household items such as toilet paper rolls, clothespins, coffee filters, and aluminum foil are all great materials that your kids can use to create.  And never underestimate the alluring power of glue!
2. Combine technology and creativity.
Movies are a tried and true method for entertaining kids, but you can make the experience more engaging by cooking up a movie-themed treat to go along with the flick.  Or perhaps your kids could dress up in movie-themed costumes prior to watching their favorite film.  Give your children blank pieces of paper to draw their favorite scene on or have them re-enact a scene for you (this will require practice, costume design, and more!).  The possibilities are endless.
There are many great educational apps these days that can entertain kids on your cell phone or tablet.  The best part of these apps is that your kids are not only being entertained indoors, but they are learning as well.
3. Get physical or make a mess.
Think kids can't get out their energy indoors?  Think again!  You can create a small and safe obstacle course in your home using items found around the home. Kids can slalom around the socks, hop over the pillows, and crawl under the chair legs.  By creating a specific space for the physical play you can minimize noise and protect the areas of your home that you don't want destroyed! Playing fun music for a "dance party" is also an entertaining way to pass the time.
Think messes are only for outside?  Think again!  The bathtub or a plastic bucket are great options for water play.  Shaving cream can also be a fun, tangible item for kids to experiment with.
Let them make slime. Every kid loves making slime.
Simply spread out an outdoor tablecloth or stick your kids in the tub to contain the mess and allow then just turn on the shower when they are done!
4. Enjoy good literature.
Reading is important and a fantastic activity for a rainy day.  
Encourage your kids to enjoy some books by creating a winter space for reading.  Pile some pillows and a sleeping bag near a window with plenty of light.
Hook a blanket over a few chairs to make a fort.  Build a collapsable reading nook out of a cardboard box and pull it out for special reading time.  Combine warm snacks (who can refuse freshly baked cookies?) and a good book to help your child learn to love reading!
5. Learn something new.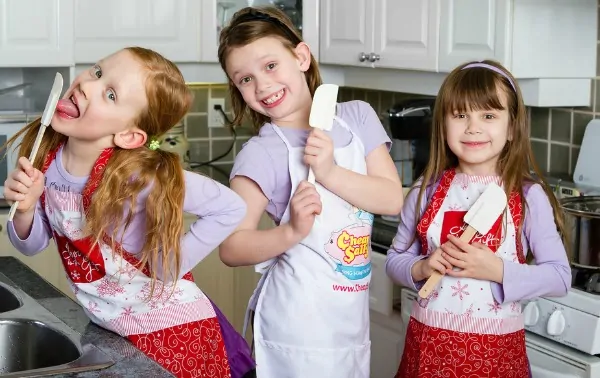 While trapped indoors, kids can take the time to learn a new skill.  Perhaps they would enjoy finger-knitting. Maybe they could learn some ballet positions with the help of YouTube videos.  Show them how to cook or bake something. Introduce them to a musical instrument. They might find something they love so much that it becomes a new hobby to fill those winter hours.
6. Play a game.
Board games and video games have been around for decades and serve their purpose of entertaining well.  You can freshen up old favorites by allowing kids to change the rules, create new game pieces, or create enlarged versions (Giant tic tac toe, anyone?) of their favorites.  Your children may surprise you and be able to create a completely original game of their own!
Whether kids are coloring, reading, watching a movie, or playing a game they can have a blast.  The same old activities can be made new and exciting with a few alterations here and there.
So, head on inside and enjoy the winter with your children!
For preschool winter activities click here…