This post may contain affiliate links. Read my disclosure policy here.
Women need one another. We need to have fun together, to teach each other, to help one another, to inspire each other…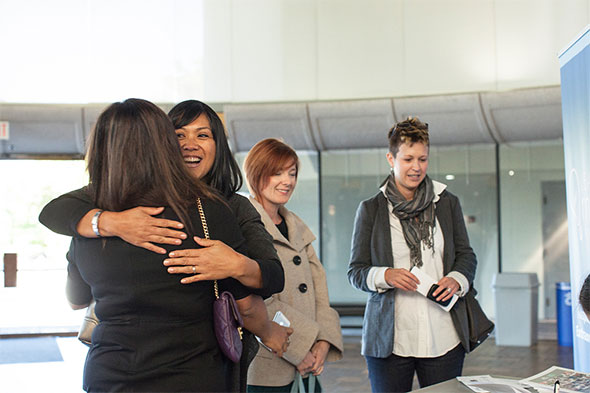 As a work at home mom, I get lonely. There isn't a water cooler to linger at and catch up on office gossip. There aren't co-workers to join me for lunch. There is a computer, a sink full of dirty dishes, three piles of unfolded laundry, and me.
Yes, I need to get out of this house and meet with other women if I want to stay sane and healthy. Thankfully, I get to regularly attend conferences and events to network with other bloggers and business women.
Usually there are airplanes involved in getting to those events, so when all I have to do is jump in my car and head to a local event, I am one happy mama!
So I am thrilled Leading Moms is coming up this month, on September 20th.
Last year was a fabulous day of inspiration, learning and networking. (I had such a great time meeting other women at Leading Moms 2012, it inspired me to write a post about effective networking, When You Know No One — 5 Networking Tips for Events and Conferences.)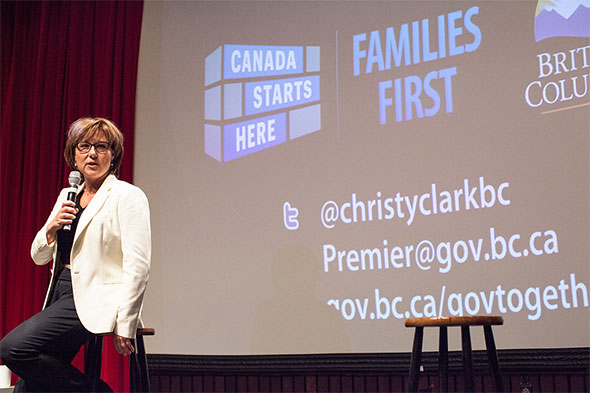 I can't wait for another great event this year!
Vancouver Moms — Don't Miss Leading Moms 2013
If you live in the Greater Vancouver Area, you do not want to miss Leading Moms 2013.
The event will be held at the Revue Theatre in Granville Island on Friday, September 20, 2013.
Tickets are $89, which includes all fees and taxes, as well as a light breakfast and a full day of talks and performances, but they are almost sold out — SO HURRY AND GRAB YOURS!
This year Leading Moms has another fantastic day of speakers, including:
Morning keynote: Christine Magee, President and co-founder, Sleep Country
Closing keynote: Kelsey Ramsden, 2012 PROFIT/Chatelaine W100 winner, cancer survivor and owner, Sparkplay
Keynote Speaker: Deborah MacNamara, Ph.D, Neufeld Institute Faculty, Counsellor and Educator
Singer/Songwriter Tara McLean-Grand, who will be performing LIVE
and more… check out the complete line up of speakers at Leading Moms
For more information and to get your tickets, visit LeadingMoms.ca. You can also follow @LeadingMoms on Twitter and find more info on the Leading Moms Facebook Page.
P.S. Another great bonus of this local event is that the schedule can fit right into the school day, with the sessions ending around 3pm.
photo credit: Jenn Di Spirito Photography
Written by Janice, co-founder of 5 Minutes for Mom and owner of Janice Croze Photography.