This post may contain affiliate links. Read my disclosure policy here.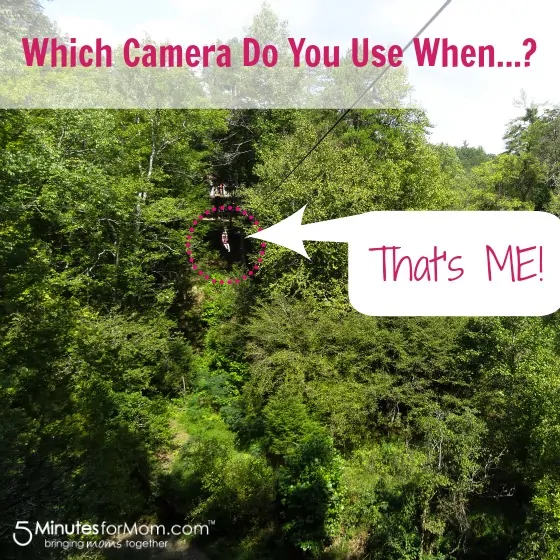 Sometimes you can't lug around a heavy DSLR… for instance when you're zipping down a wire, hundreds of feet in the air surrounded by tree tops.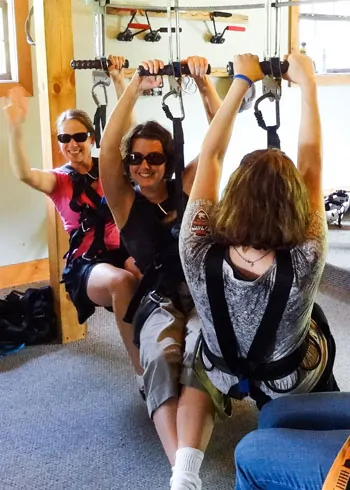 So when I was ziplining on my recent "Girlfriends' Getaway" trip in Sevierville, TN, I was thrilled to have a Sony Cyber-shot camera with me. It's a perfect camera for travel and especially for recording those adventurous moments. We captured video and still shots from high up in the trees.
The HX10V Cyber-shot is light and compact but has great zoom capabilities (16x optical zoom, 32x "Clear Image" digital zoom). It has tons of fun features but you can still use it as a simple point and shoot.
I was sooooo scared up in those trees… And I'm relieved we had a Cyber-shot with us to prove that I actually ziplined! (I actually only did the first three lines of the course and then I opted-out and sent my three brave friends — Jill from BabyRabies.com, Zina from LetsLassoTheMoon.com and Melissa from ConsumerQueen.com — on the rest of the advanced course. For me conquering those three easier lines was beyond what I could ever have imagined I could do.)
Jill carried the camera and took most of the shots including the ones of me freaking out zipping down the lines.
So even though I didn't go on the highest and longest ziplines, I got to see the fun afterwards through the photos and videos that Jill shot.
Here's a look…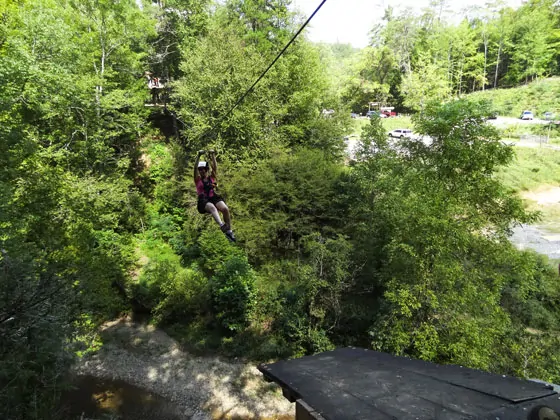 Coming in on my last platform with huge relief to have survived.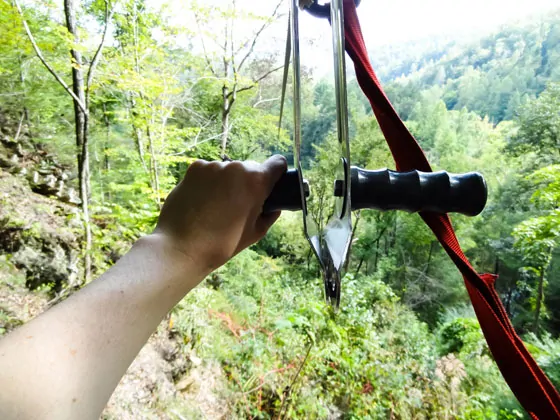 Jill taking a shot before stepping off a platform.
The brave three – Zina, Jill and Melissa at the end of the course.
Disclosure: We are part of the Sony VIP Mom Blogger Program by Sony Electronics and have been given the opportunity to test and review Sony gear.
Written by Susan Carraretto, co-founder of 5 Minutes for Mom.
Wanna chat? Find me at: @5minutesformom, @susancarraretto and Facebook.com/5minutesformom.