This post may contain affiliate links. Read my disclosure policy here.
I'm a little hopped up on caffeine and sugar from a few too many Ice Teas… and as I work on updating our Olive Garden interactive page, I am having a tough time controlling the urge to start creating an Italian masterpiece in my kitchen.
For the last couple weeks as I've been learning the secrets of Italian cooking, I am becoming more and more excited about the concept of cooking.
And it's taking some restraint to keep me from creating layers of flavor at this very moment.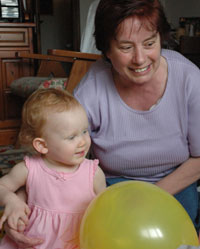 Nine years ago, after Susan married an Italian, she became excited about cooking. And when she went to Italy to visit her in-laws, she went with notebook in hand and had her Italian mother in-law teach her step by step how to create the family recipes.
Well, would you believe that when Susan read the step by step instructions on our Olive Garden Interactive Page describing how to make Italian pasta sauce by layering the flavors, she screamed out, "That is EXACTLY how my mother-in-law makes her sauce! EXACTLY. Step by Step."
So it turns out while Susan had to marry an Italian and travel across the world to learn to layer flavors, you and I can simply follow the steps written out right here.