This post may contain affiliate links. Read my disclosure policy here.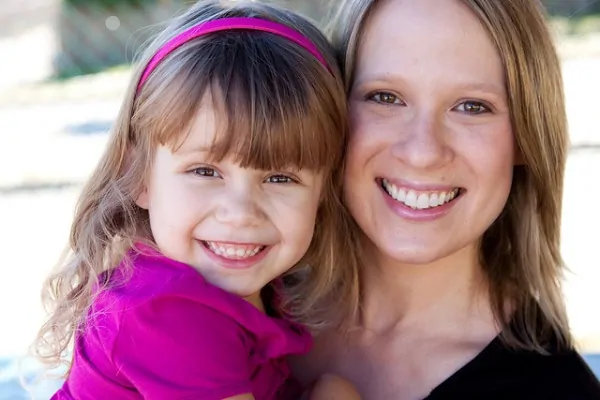 Sophia, you define joy.
You are such a happy little girl that you spend most of your days singing and chattering away as you play with whatever toy, stick, rock or leaf that catches your attention.
And your attention, once caught, is held strong.
You have a phenomenally long attention span and you always have. Even as a baby and toddler, you'd pick one toy and play with that one toy alone for hours. (This occasionally caused problems if your sister or cousin ever wanted a turn with that particular item.)
You've always been rather independent and you love to play alone and entertain yourself deep in imaginative play. But as you're getting older, you're also discovering that playmates can be fun and you love to join in more elaborate pretend play with your older sister Julia and your cousin Olivia.
Your very favorite pretend game is being a kitty. You meow and meow and scratch at the air. Julia and Olivia also play along and you all become a family of kittens. You take turns being Mommy, Baby and Sister kittens. Since you all love being kittens, this year you've all decided to be Black Cats for Halloween and I can't wait to see you all dressed up and scampering around the neighourhood collecting candy.
I love that you are still little and love to snuggle up and call me Mommy. I know that the years will pass too quickly, as these four already have. One day I hope you'll read this post and all the others I've written about you and remind yourself how much I adore you.
Your eyes laugh and your smile captivates.
You are amazing.
I love you.
Happy Birthday my beautiful Four Year Old.
Written by Susan Carraretto, co-founder of the Mom Blog 5 Minutes for Mom.
Talk with me: @5minutesformom and Facebook.com/5minutesformom.