This post may contain affiliate links. Read my disclosure policy here.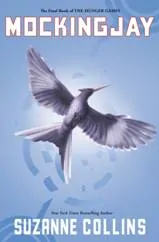 Have you heard of the Hunger Games series by Suzanne Collins? If not, keep reading to find out more about why this series is so popular.
If so, you probably know that the much (MUCH) anticipated third and final book in the series — Mockingjay finally releases on Tuesday August 24?
Want a little sneak peak while you are waiting? Or to keep the high going after you've devoured book 3? Check out the Hunger Games Facebook page with fun polls, links to news items, reviews and contests, and fan discussions. If you are a Hunger Games fan, you have got to check it out.
So why the big deal? Let me backtrack a bit if you have not fallen into the craze. The Hunger Games is a Young Adult novel (YA) by Suzanne Collins that has found readers from upper elementary school well into adulthood. Parents are reading it with their teens, soccer moms are reading it with their bookclubs. It's an intense futuristic, dystopian sci-fi/fantasy thriller. I have not talked to one person who read it who didn't absolutely love it, even if that's not normally a genre they enjoy. Case in point — 5 Minutes for Book reviewer Dawn. She usually likes character-driven women's fiction. She enjoys thought-provoking contemporary novels that she can relate to. Read her review of the Hunger Games. And then inspired by Dawn, I got the audiobook and listened to it myself. You can read my thoughts on the Hunger Games, specifically from a mom's perspective — because it is intense. If your child (or you) is sensitive to violence, you might want to skip it (though, seriously, I've not heard of one person who didn't LOVE this book, no matter what they usually like).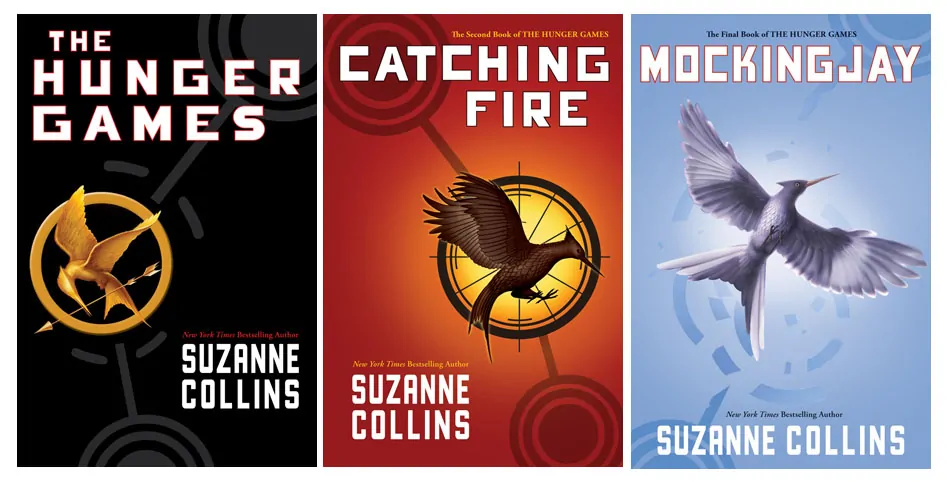 Just about a year ago, the second installment came out. Catching Fire (linked to Dawn's review at 5 Minutes for Books) furthered the story — and the love triangle — causing fans to resort to the Twilight-esque Team Gale or Team Peeta. I am going to have to wait to read Mockingjay to see if I am pleased with who she ends up with, because I just am not sure. But of course, there's a Team Katniss for those who just don't care who her love interest is.
And now, August 24 brings us Mockingjay. Here's the summary: Against all odds, Katniss Everdeen has survived the Hunger Games twice. But now that she's made it out of the bloody arena alive, she's still not safe. The Capitol is angry. The Capitol wants revenge. Who do they think should pay for the unrest? Katniss. And what's worse, President Snow has made it clear that no one else is safe either. Not Katniss's family, not her friends, not the people of District 12. Powerful and haunting, this thrilling final installment of Suzanne Collins's groundbreaking The Hunger Games trilogy promises to be one of the most talked about books of the year.
Now some of you might not care about the Hunger Games (but maybe I've convinced you to check it out? Maybe?). But you saw "Ipod Touch giveaway" in the title, and that's okay. We have a fantastic prize package to offer one of you (U.S. addresses only).
We have an 8GB Ipod Touch with a very limited Mockingjay emblem on the back (U.S. residents only), and a copy of the Mockingjay book. Just leave a comment to enter. We'll announce the winners on September 6.
The winner's of our previous giveaway, for the School Days Memory Book is #1 Sarah. The DK Science Books for Kids giveaway is still open.
Book Blogger Jennifer Donovan loves reading YA fiction, adult fiction, and memoir, and that is primarily what she reviews at 5 Minutes for Books. She captures her family's life in Connecticut at Snapshot.