This post may contain affiliate links. Read my disclosure policy here.
Okay Ladies, Susan here…
Unlike my twin sister Janice, I HATE taking photos. I hate BEING in photos even more than I hate taking them, but now as a mom, both have turned into necessary evils.
Janice loves to take photos… if she had more time, she'd even love to become a professional photographer. Well, despite our identical DNA, I do not share her passion for photography.
I find taking photos incredibly stressful.
I don't understand anything about apertures or whatever and I don't want to know anything about them. BUT, I DO want cute photos of my little girls. So, taking pictures, or NOT taking them as the case usually is, becomes a source of stress and overwhelms me with feelings of failure.
And since I figure I'll never capture the moment as well as it deserves to be captured, I often don't even try.
I berate myself for my inability to take good photos and then I move on to self-pity that I do not have enough documentation of my girls' fleeting childhood.
Take for instance this weekend…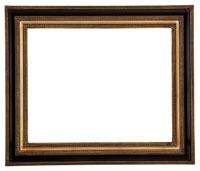 I missed a perfect photo opportunity and now I can't stop beating myself up about it.
The rain finally stopped and along with my friend Julie, we took our girls to the park. As I was getting in the car, Julie asked if I had my camera. I admitted I didn't and I ran to get it.
So, with my camera riding along in the bottom of the stroller, we watched our kids play at the park. But, there it sat. I never took it out. I kept thinking about it, but each minute passed and I didn't pull that lonely camera from the stroller.
And even when… get this… two llamas on leashes came by for a visit, I STILL didn't get my camera.
I told myself:
the stroller was too far away (it was only 10 feet away),
I didn't want to bother the owners (another mom took a photo),
and really the big excuse… that I wouldn't get a good enough shot anyway!!!
So now, Julia and Sophia have NO PHOTO to remember this special day when they got to pet two llamas on leashes walking through the park.
Argh. I hate being like this.
But it's a vicious cycle…
The more I get mad at myself for not being skilled with a camera, the less photos I take, and the more depressed I get that I don't have enough photos of my family.
Thank the Good Lord, that he gave me my trusty twin Janice! Without Janice, I'd have no adorable photos of my precious tykes.
But the problem is Janice is not with my kids enough and so I still don't get enough photos. I MUST get over my ridiculous refusal to snap shots and do a better job documenting my girls childhood.
Really, I mean enough already…
I freakin' missed a shot of two LLAMAS on LEASHES!!!

Written by Susan, co-founder of the 5 Minutes for Mom Mommy Blog.
Get our feed so you don't miss out.
And of course, tweet with us.