This post may contain affiliate links. Read my disclosure policy here.
Nature is a great resource for crafting materials. Here are three kids craft ideas using sticks, branches, and twigs, and a video of our girls showing how they made their crafts. Read on to find out how you can enter your kids' craft video in the Today's Parent Craft Challenge, sponsored by Children's Advil.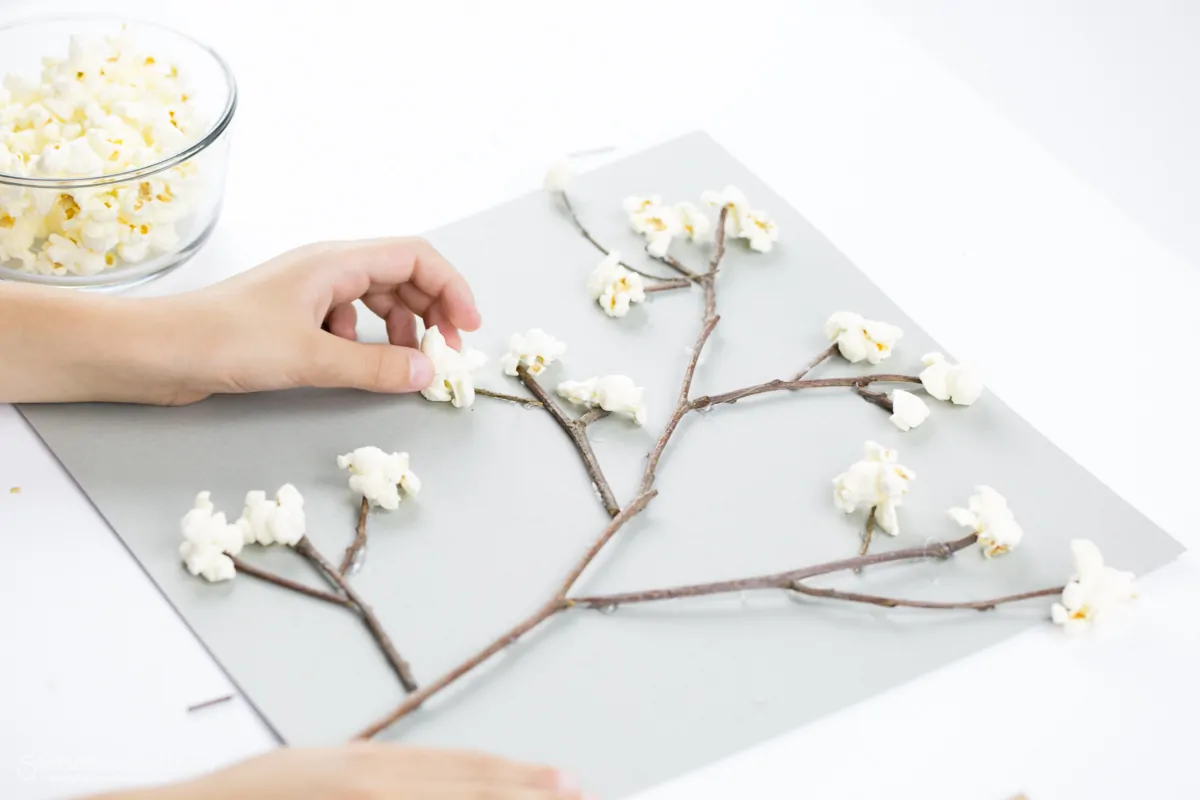 Our girls love to craft and paint. Most days we can't even eat at our kitchen table because it is covered with crafting tools and projects.
So we are always on the hunt for new project ideas and new mediums to work with, and one of the best places to find materials is in our own backyard!
Our girls love to go for walks in the trails behind our house and collect stones, sticks, leaves – whatever catches their eye. Stones make fantastic canvases for rock painting and sticks can be used in so many creative ways too.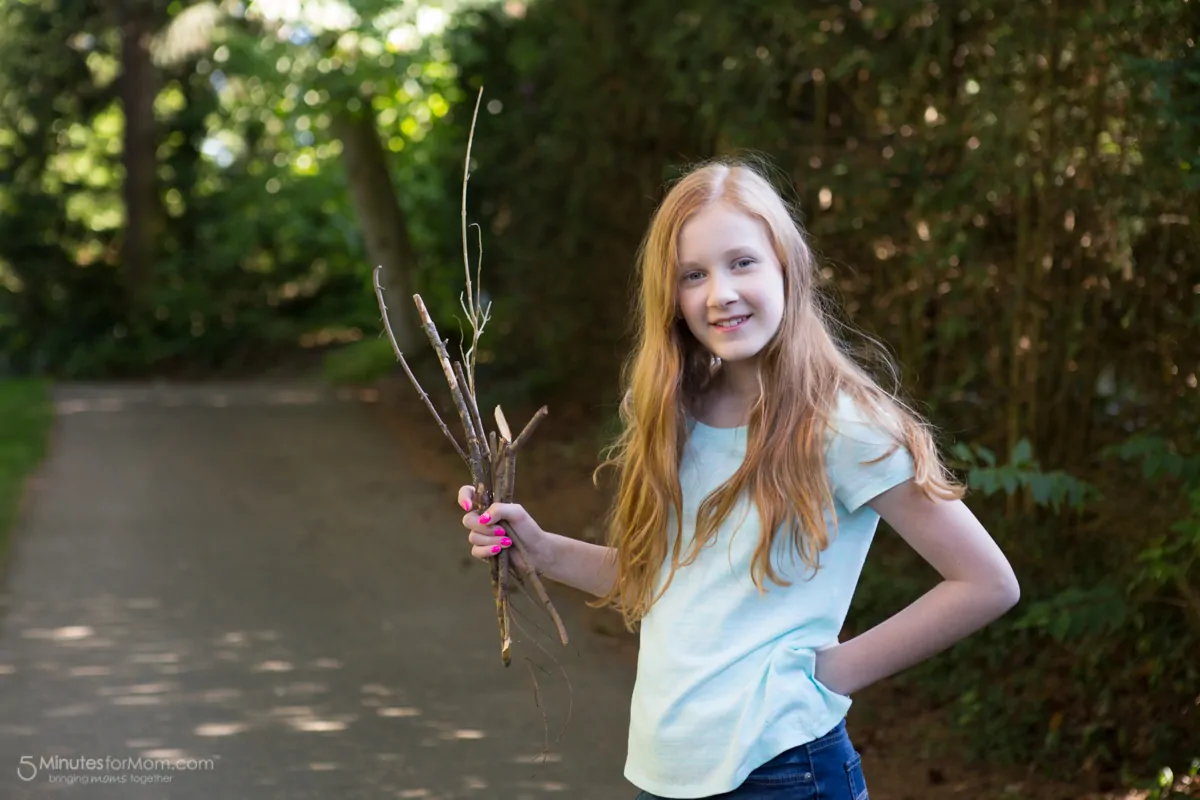 Right now, we have tons of fallen branches and twigs that are perfect for crafting.
Here are three of our favourite kids' crafts using sticks, branches, and twigs.
Watch our video to find out how to make these nature crafts, or read on below.
Painted Sticks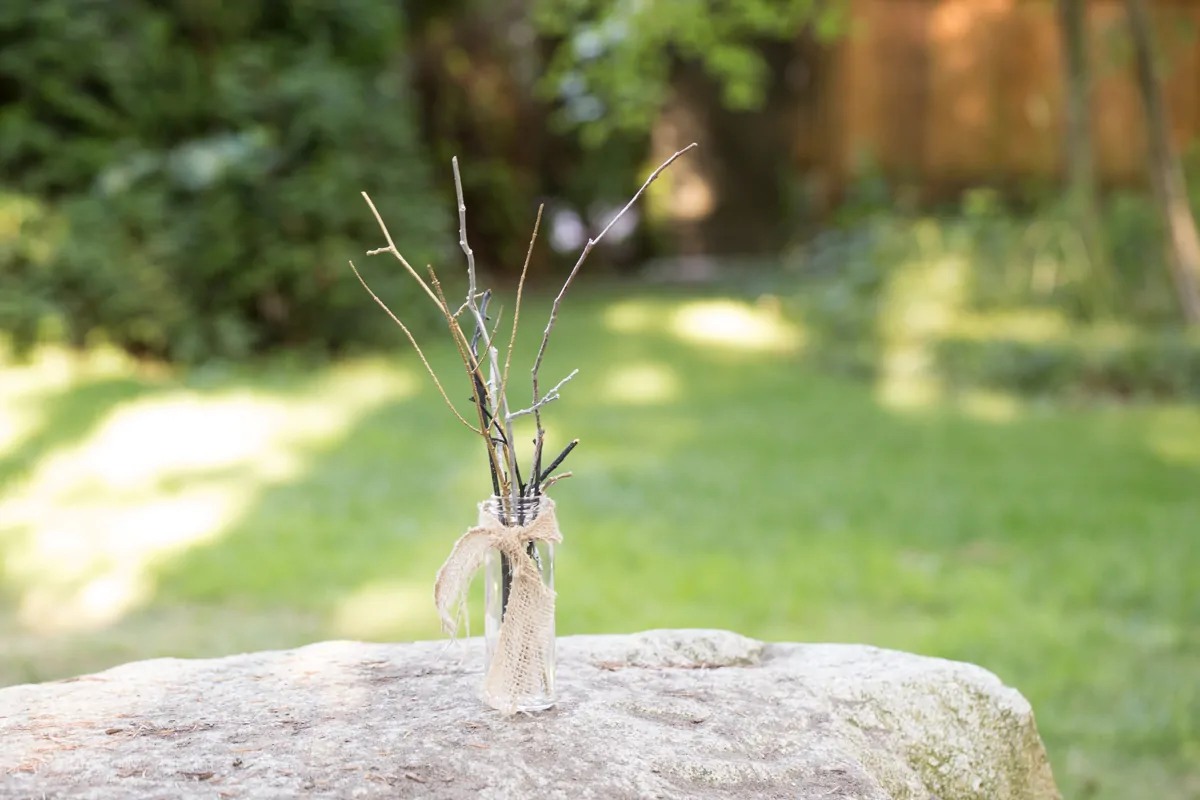 First up, we have a simple craft that kids of ANY age can do -– it is simply painting sticks!
All you need for this craft are fallen tree branches and twigs, paints and paint brushes, and a glass jar or vase to display the finished pieces.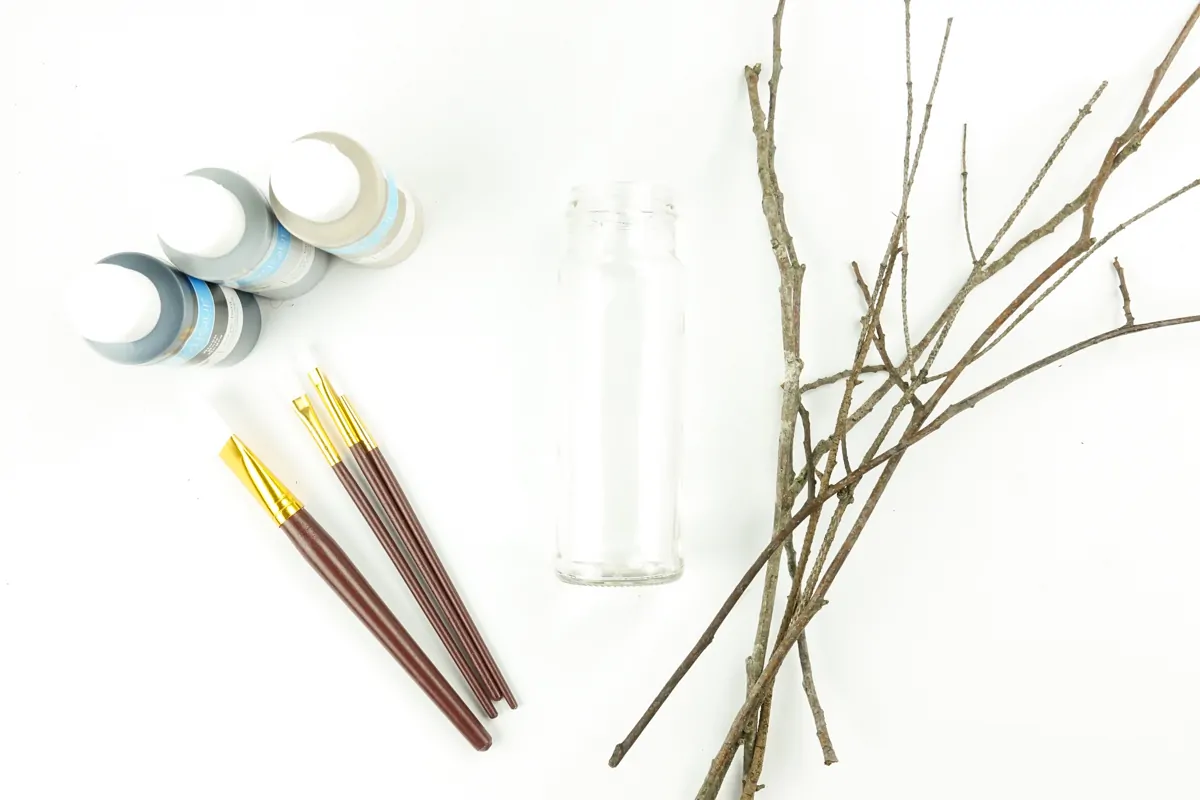 Our girls are always looking for things to paint, and I can't keep them in an endless supply of canvases. So using items from nature to paint is a fun and cost-effective solution.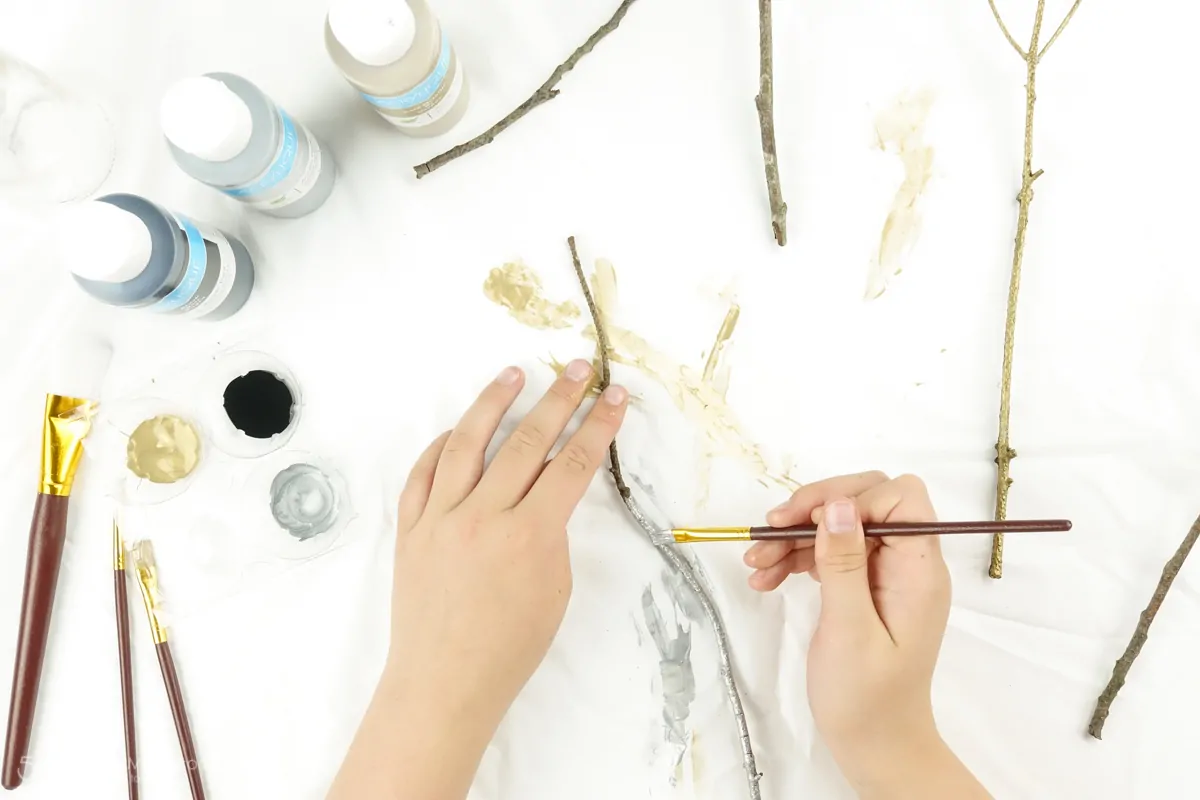 The best thing about painting sticks as a craft with kids is it can be creatively challenging for all ages. Kids can simply cover their sticks with paint in whatever fashion they decide or they can come up with more intricate designs.
After your kids have painted their sticks, they can use them for another craft with sticks, or they can display them in a glass jar as a creative décor bouquet.
Stick Wreaths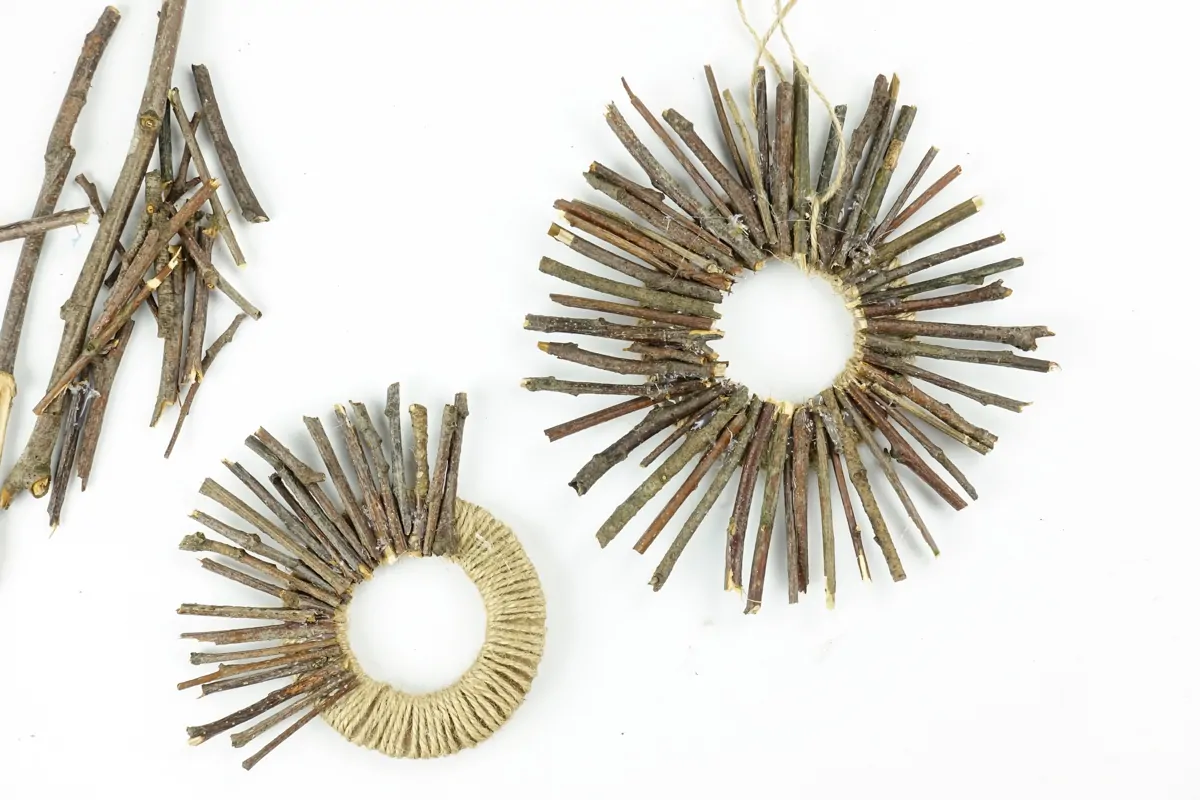 Next, we have stick wreaths.
For this craft you need cardboard, twine (string or yarn will also do,) scissors, a hot glue gun, and lots of sticks and twigs.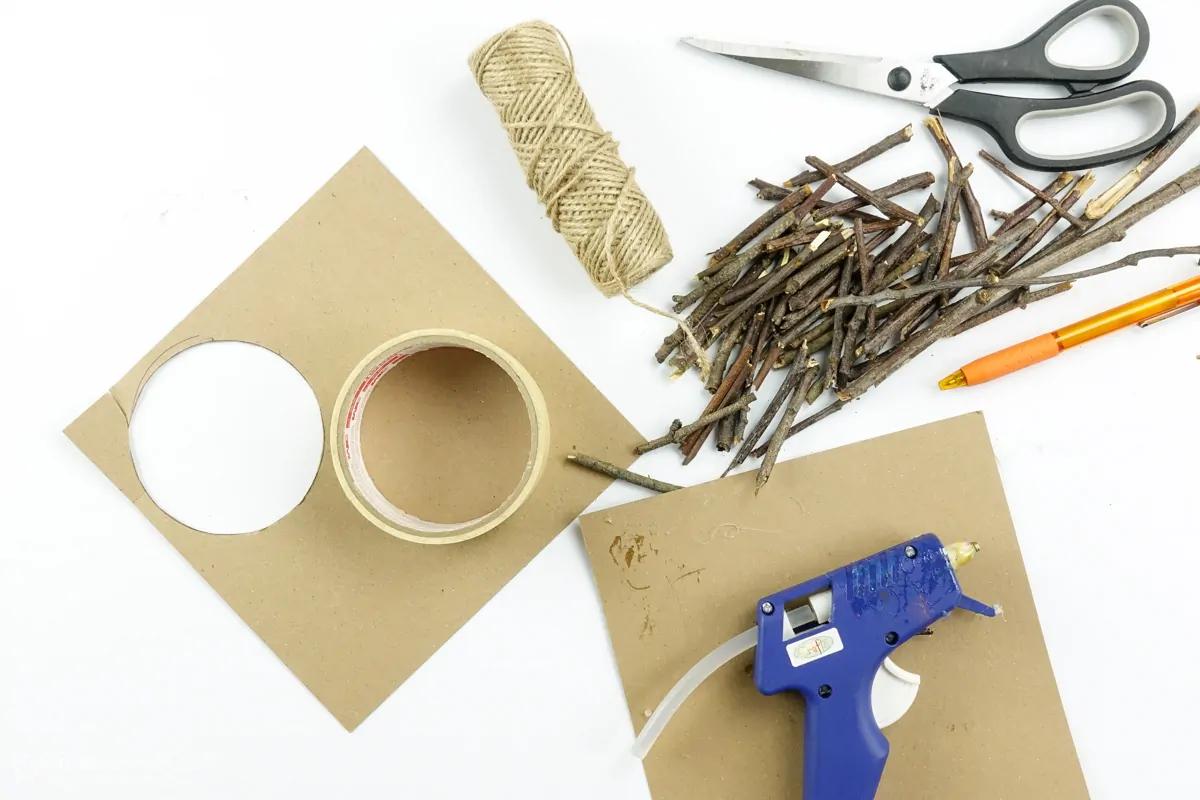 You can make these wreaths as large as you wish. They make fabulous wall hangings and are a great DIY project for adults too.
For kids, you may want to make smaller wreaths, such as these mini wreaths our girls are making.
First, using a circle shaped object as a template, draw a circle on your cardboard. Then draw a second smaller circle inside the first circle.
Cut out the center of the smaller circle from cardboard.
Wrap twine or yarn around the circle to cover the cardboard. This will be the base of your wreath.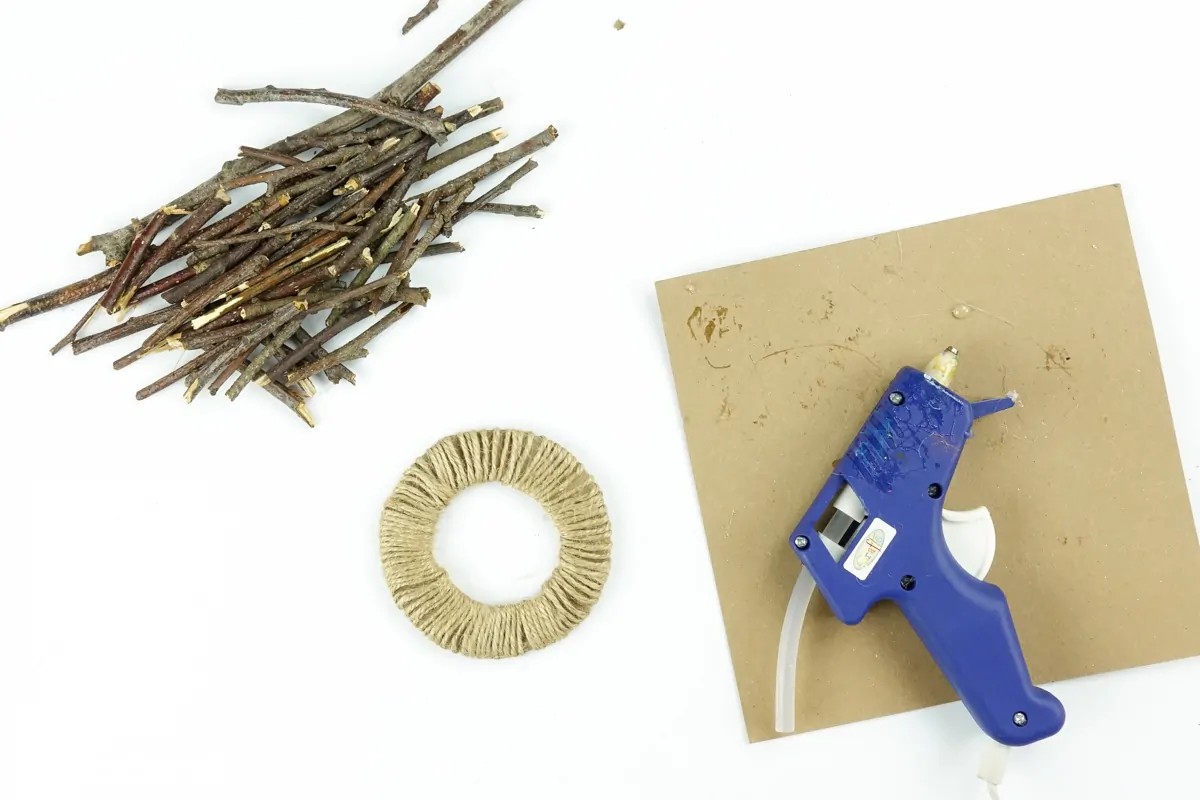 Decide on the length you want for your sticks and break or cut them down to size. You will need quite a few to create your wreath, depending on the size of your wreath.
Then simply glue on branches, one at a time, covering the twine as you go. You may want to stagger some every few sticks, starting some up a little higher on the twine circle to fill in any empty spaces.
If you are making a large wreath, you will probably want to create multiple layers of sticks, so make sure you gather enough!
Popcorn or Pom Pom Tree Art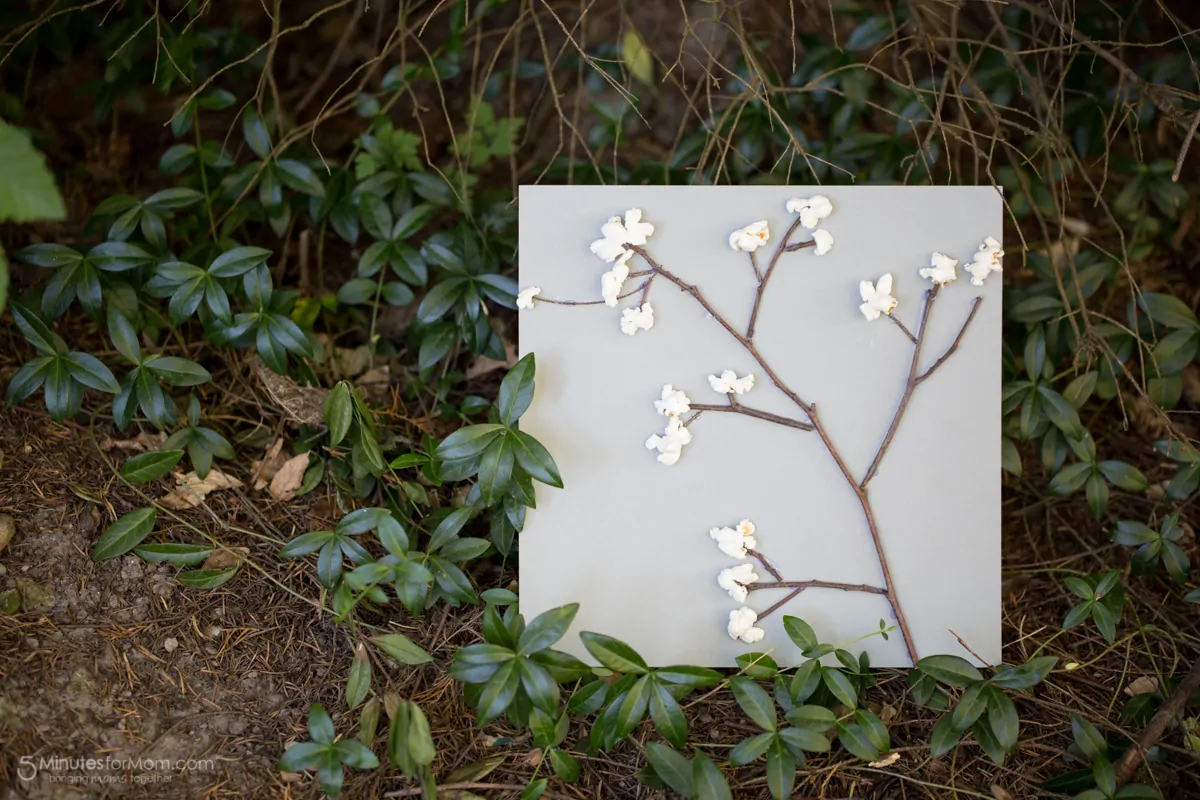 Finally, we have an easy nature inspired craft –- creating popcorn or pom pom tree picture using fallen branches and twigs.
For this craft, you need: cardstock or heavy paper, glue, popcorn or pom poms, and sticks.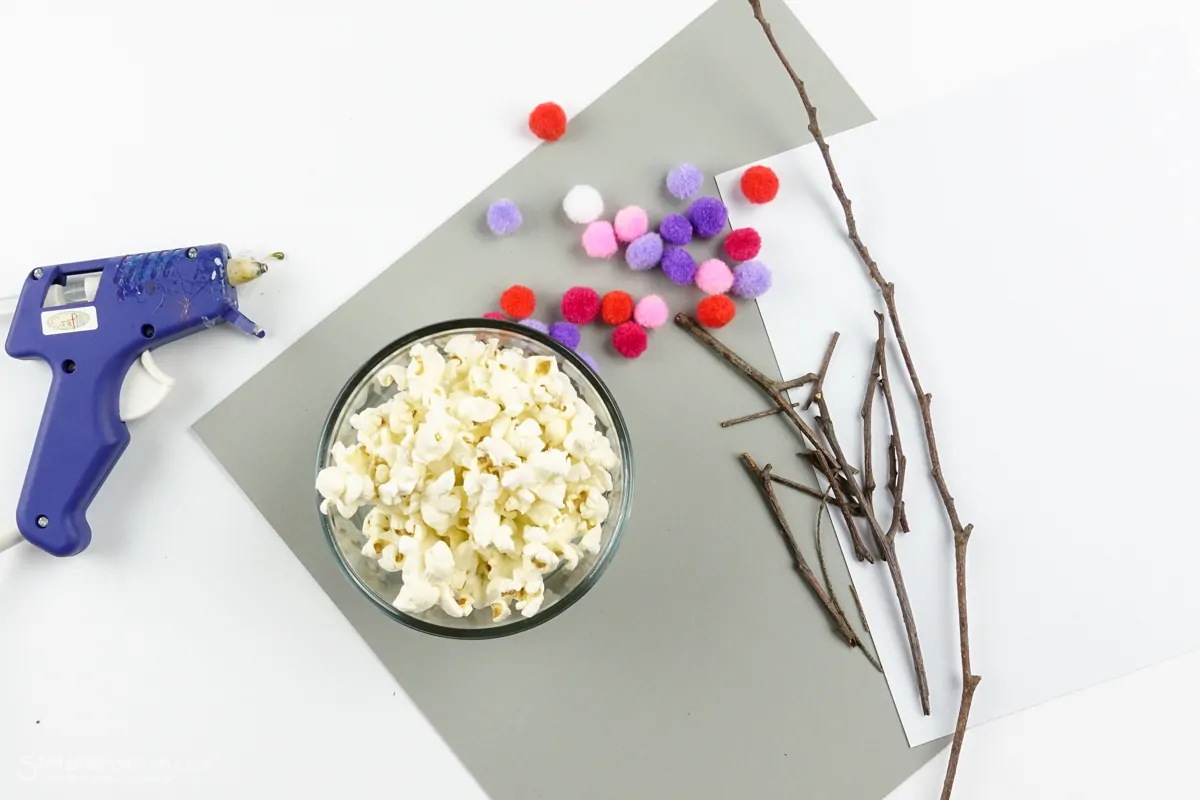 Using the sticks, kids can create trees and branches and then adorn them with pieces of popcorn or pom poms or their choice.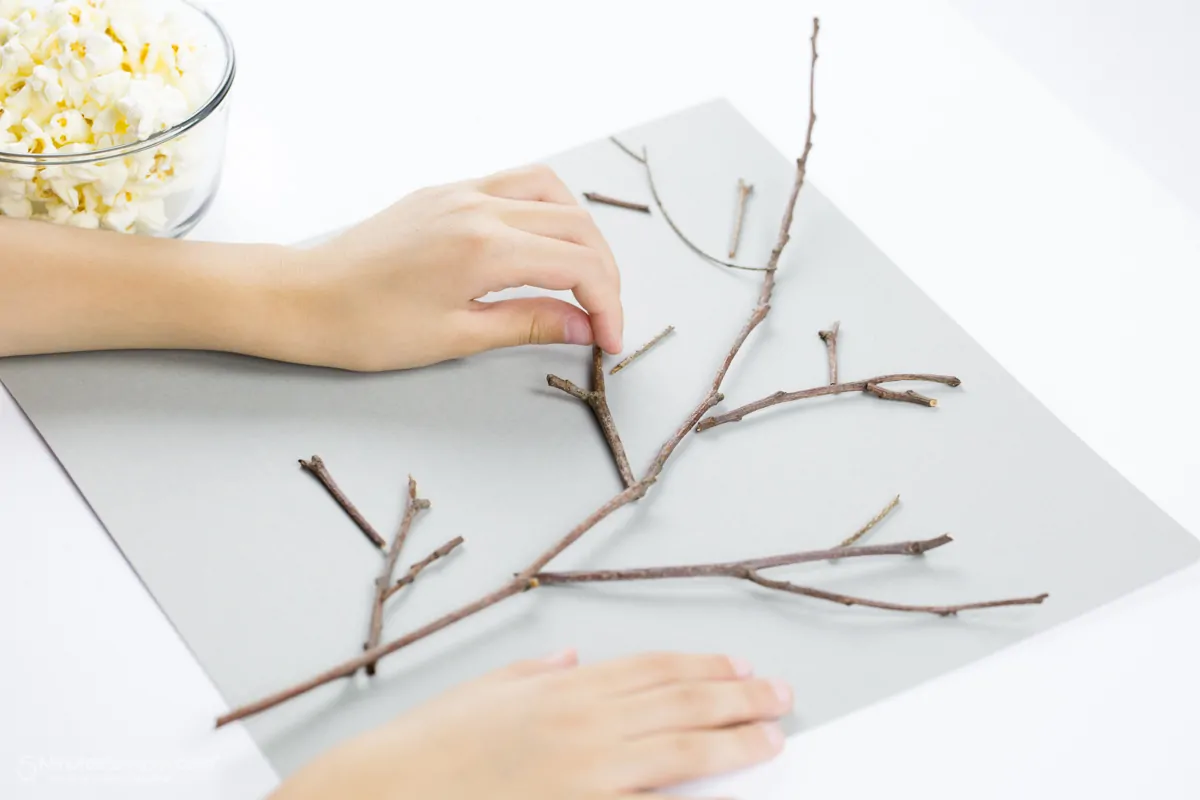 Our girls love that they look like cherry blossom trees.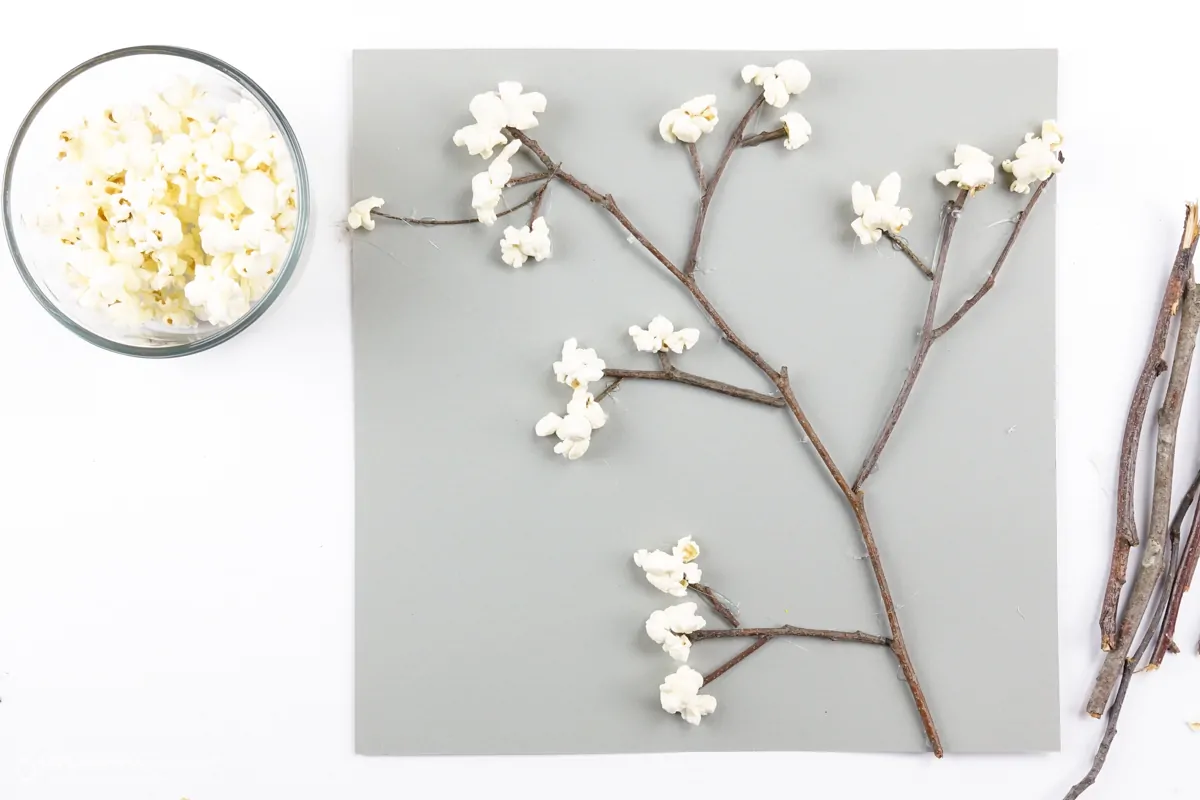 It is a super easy craft, and the end result is a beautiful piece of art.
Today's Parent Craft Challenge
Today's Parent, in partnership with Children's Advil, wants to see your best kids' craft video for their Today's Parent Craft Challenge.
Make your own video of your best kids' craft idea and submit it for a chance to win one of four $5000 prizes.
You can read all the details at Today's Parent and find out how to enter your kids' video.
PIN IT FOR LATER

Disclosure: This post is sponsored by Rogers and this initiative was made possible by Pfizer Consumer Healthcare Canada. The opinions expressed in my blog are my own and not those of Rogers, Today's Parent or Pfizer Consumer Healthcare Canada.
Written by Janice Croze, co-founder of 5 Minutes for Mom
Talk with me: @5minutesformom and Facebook.com/5minutesformom
Pin with me at pinterest.com/5minutesformom

More Craft Ideas
Here are some more crafts to make with your kids…
DIY Photo Frame – This collage photo frame uses small photos to create a beautiful layout for interchangeable photos.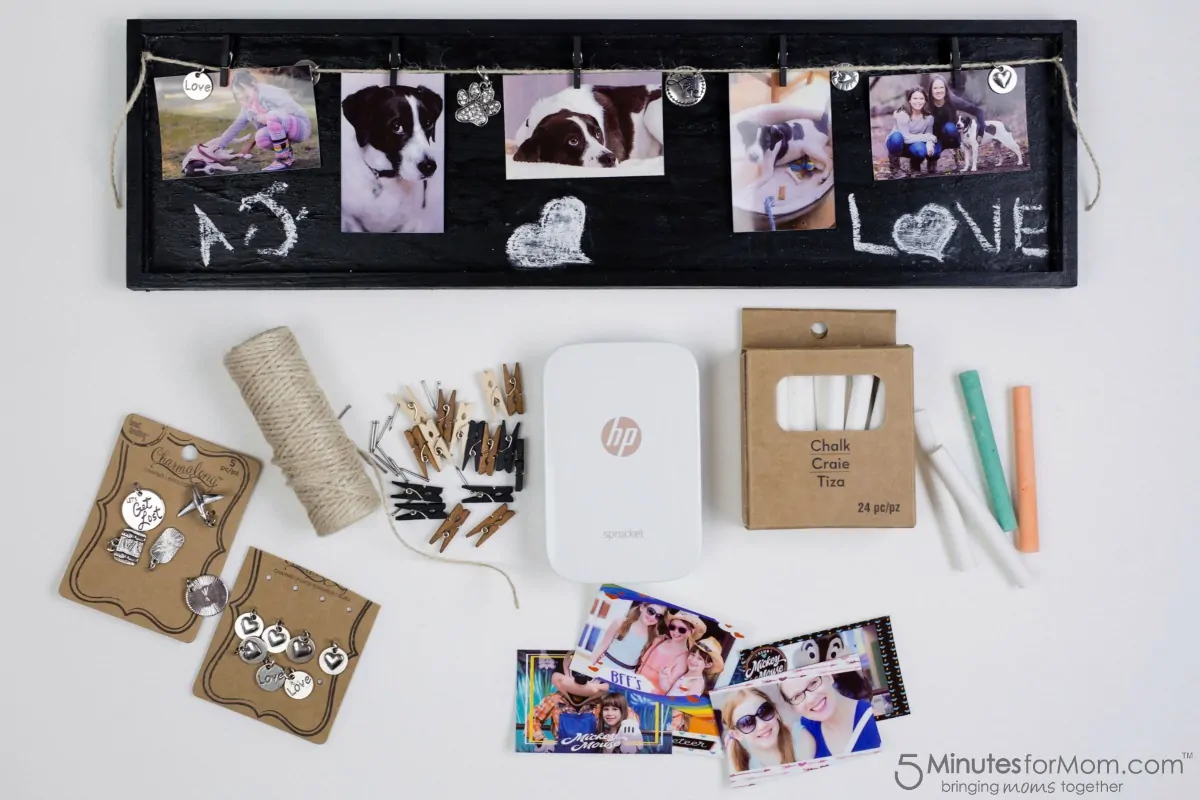 DIY Ribbon Bookmark – You and your kids can make these cute ribbon bookmarks in minutes.