This post may contain affiliate links. Read my disclosure policy here.
I've always let Christmas be an opportunity to stock up on educational games, books and supplies that are fun enough for my kids to consider awesome gifts, but double as tools for learning. So I'm thrilled to introduce you to Teach My Learning Kits.
When your children are really little… babies, toddlers and preschoolers… Christmas shopping is so easy. They love everything.
But that also means, you don't need to just wrap up toys.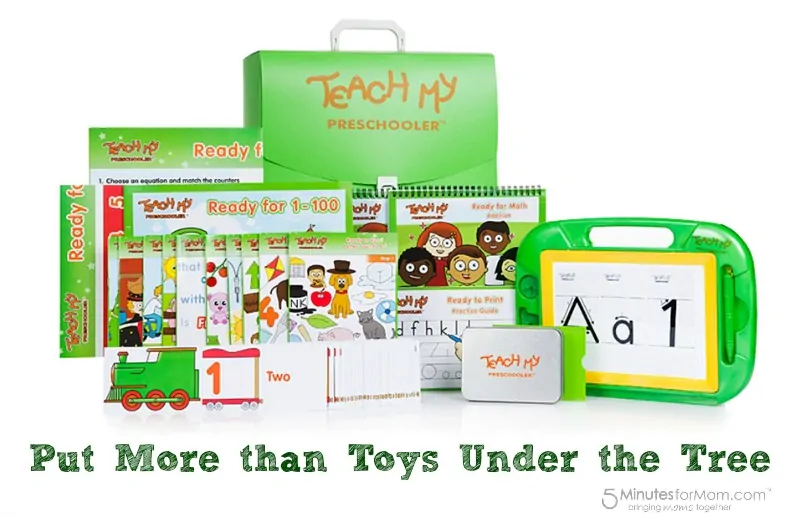 Focus your gifts (and your shopping budget) on items that provide opportunities for you to bond together and allow them to learn while playing.

If your little ones are preschool age or younger, you'll definitely want to put a Teach My Learning Kit under your tree. They have kits for babies, toddlers and preschoolers.
I wish I'd had these when my girls were small. They look fantastic!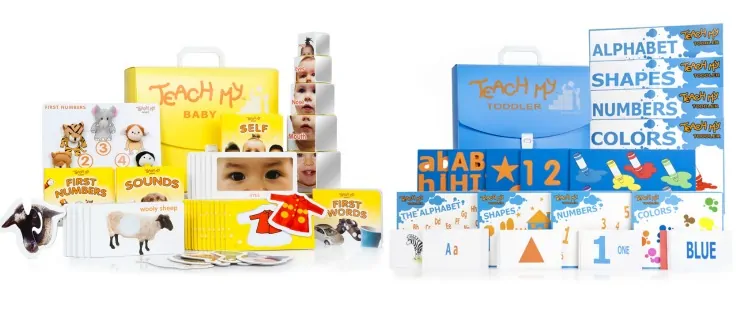 I also love that they were created by a mom entrepreneur. Christy Cook began developing Teach My Toddler when her own son was 18 month sold. We love seeing moms take their parenting challenges and build products to help other moms.
Take a closer look at the preschool age kit…
Teach My Preschooler is the multi award-winning all-in-one learning kit for preschoolers age 3 years+. Screen-free, the kit has everything for encouraging reading for kids and teaching preschoolers the basics.

Teach My Preschooler is divided into four sections: Reading, Printing, Numbers to 100, Adding and Subtracting. Developed with education consultant, Judith Rowlands, M Ed., Teach My Preschooler is designed to give preschoolers an early head start, develop fine motor skills, encourage parent-child interaction and increase school readiness skills.
Pin for Later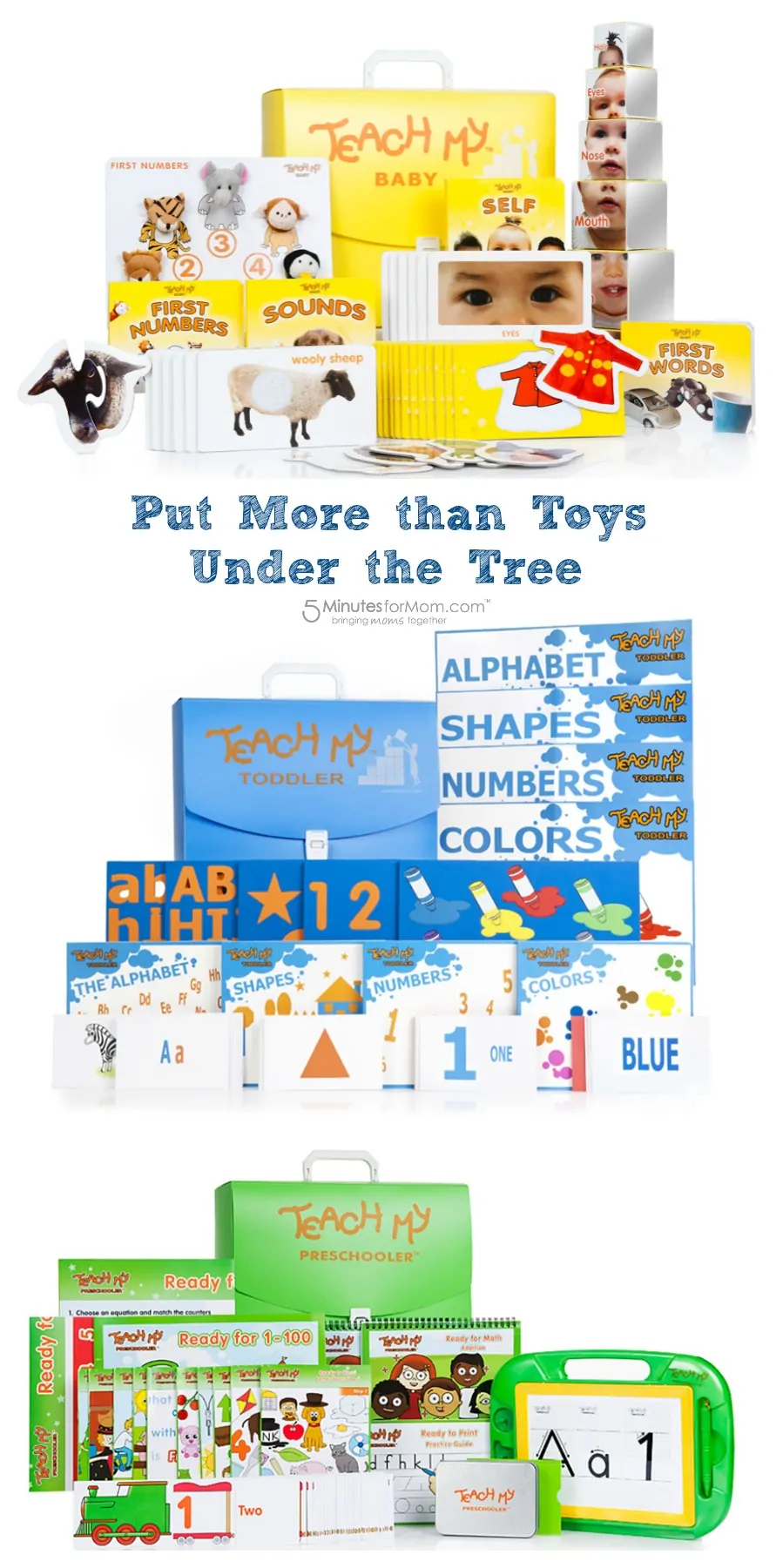 Disclosure: This giveaway post is sponsored so extra thanks for sharing.
Written by the team at 5 Minutes for Mom
Talk with us: @5minutesformom and Facebook.com/5minutesformom
Pin with us at http://pinterest.com/5minutesformom/