This post may contain affiliate links. Read my disclosure policy here.
Rachel here with a great, personalized holiday gift idea that your kids will enjoy for many years to come. This post is sponsored, so extra thanks for reading and sharing.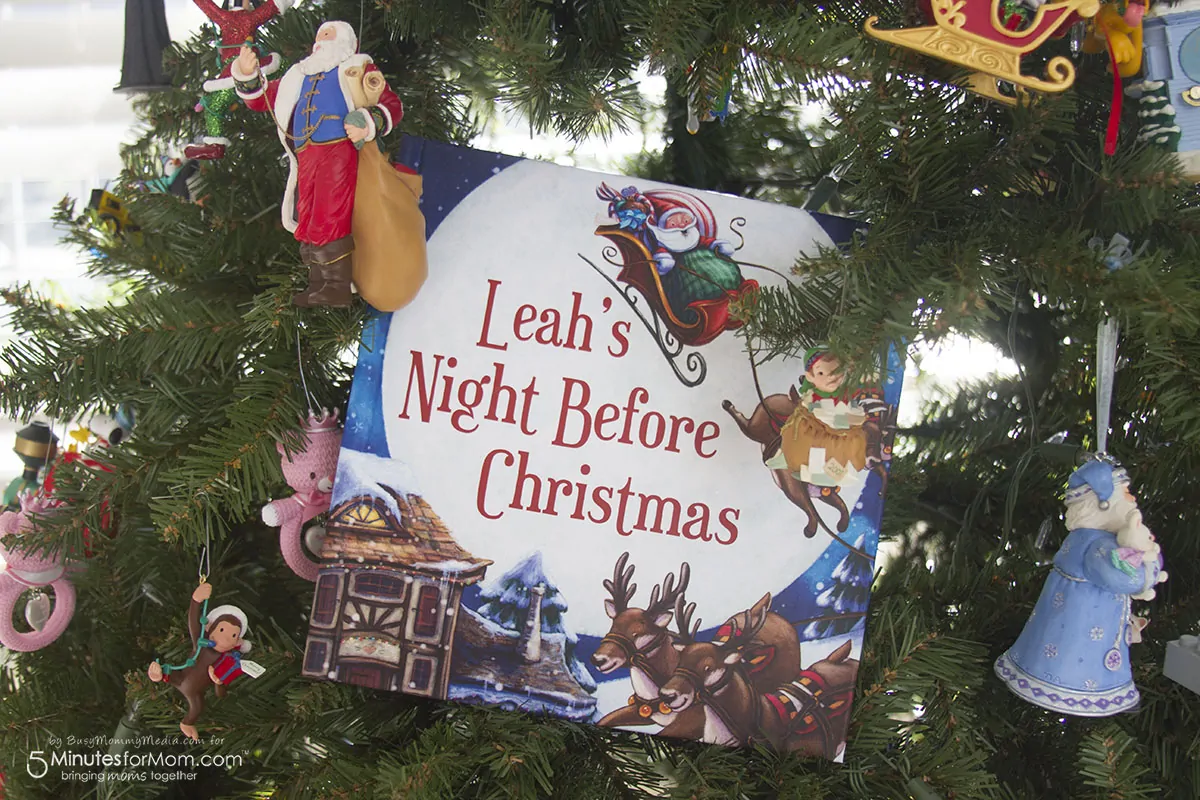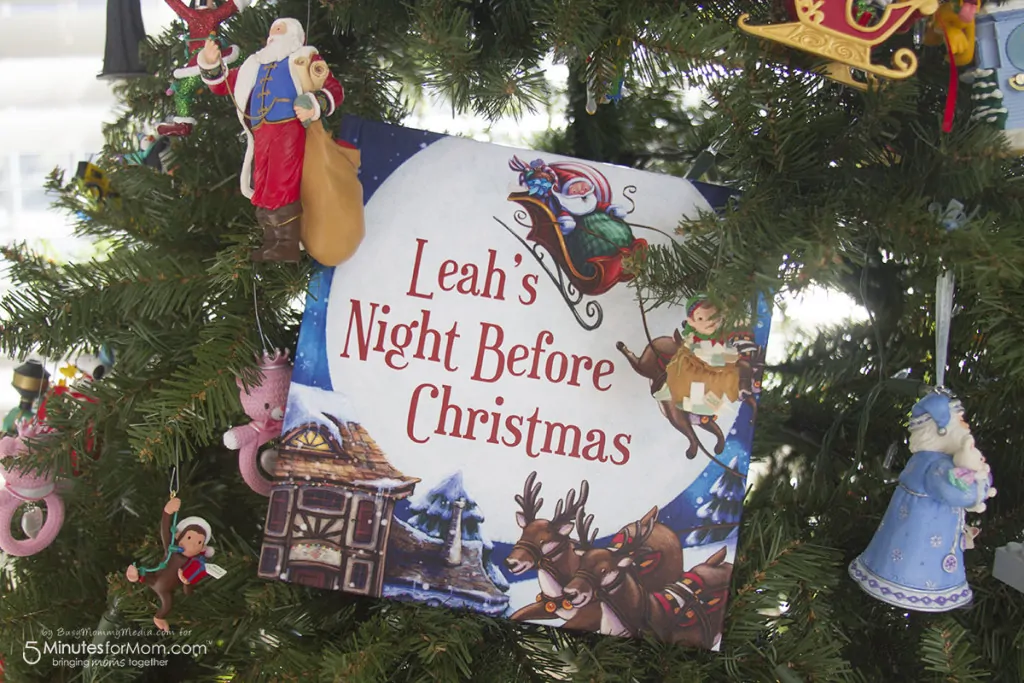 Finding gifts that are meaningful and will be treasured for years to come can be a challenging task. My kids are overloaded with toys so I've made an effort to scale back in recent years but I still want to give them gifts that will be memorable for them and add to the holiday season.
My daughter and I have been loving a personalized holiday book sent to us from I See Me! This fully personalized book would make a fantastic gift and is a great way to enjoy the holiday season year after year.

I See Me has a great selection of holiday books to choose from. I picked one that looked cute and personalized it for my daughter. They included some great little details, everything from my daughter's hair color, sibling names, and home town.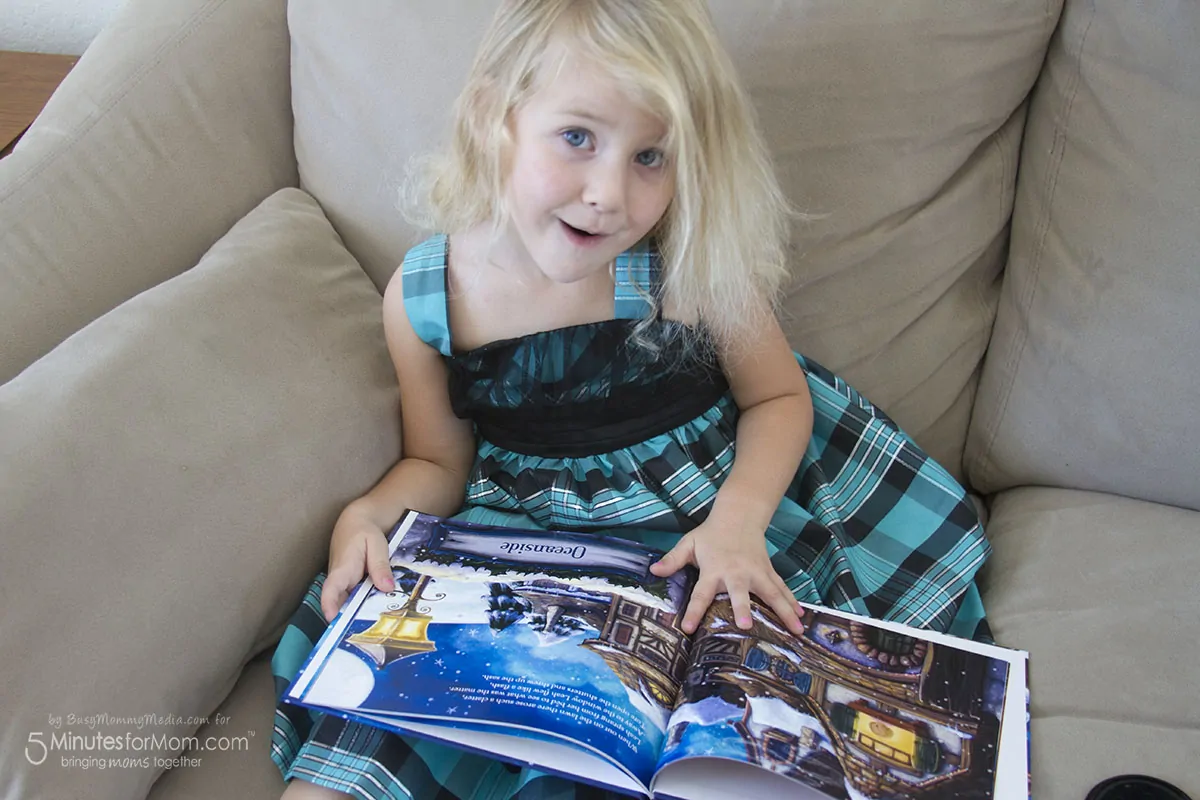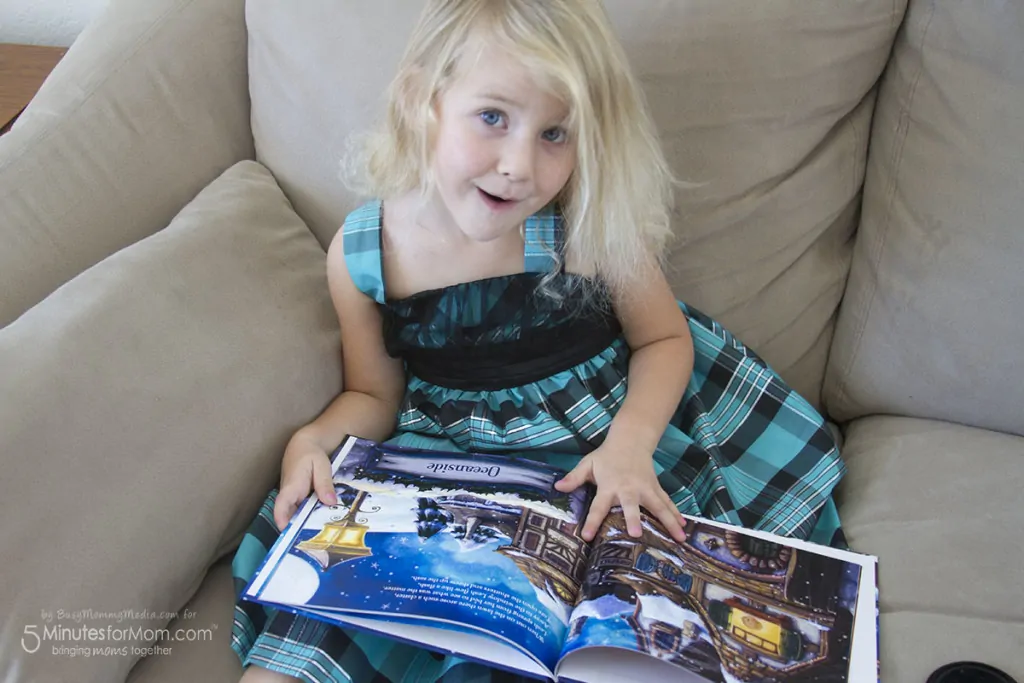 My daughter was delighted when she saw the book. Her name was incorporated throughout the entire book so as we read she felt like the story was written just for her. She's been asking to read "the Leah book" several times a day since it came and it's been a great way to get into the holiday spirit and spend some quality time together.
Speaking of quality, I was really impressed with how well this book was made. The pages are nice and thick so they should last for years, even with young kids handling them. The pages were bright so they really stood out. It made the book fun to read together and definitely something that we are going to enjoy pulling out every Christmas.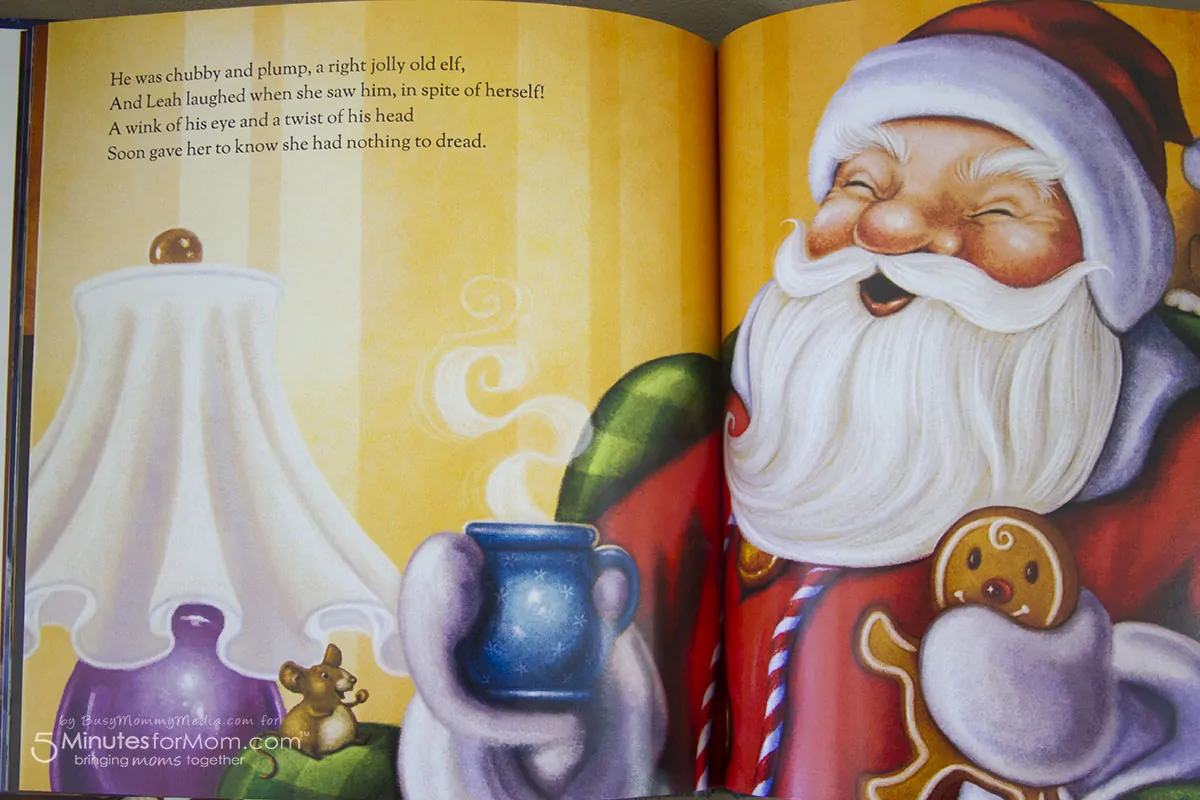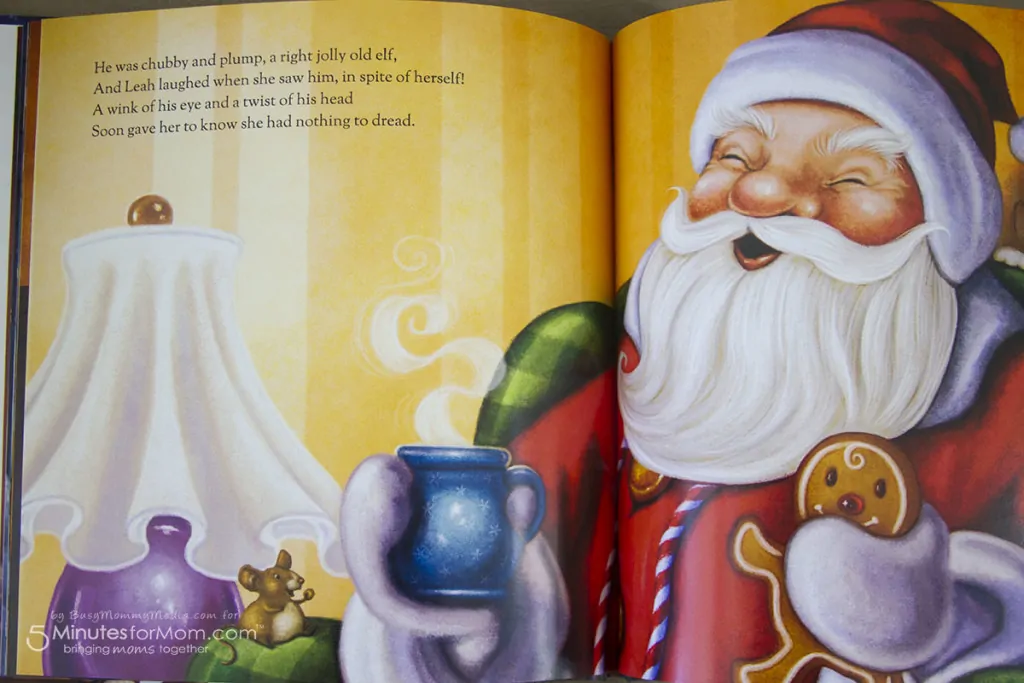 I love reading to my kids but I'll admit I probably don't do it nearly as often as I should. We store our Christmas books with all of our holiday decorations and pull them out when we decorate each year. Seeing books they haven't seen in a year makes them feel brand new and gets my kids excited about reading. Because of that, we spend a lot of time reading holiday books around the Christmas tree every year. We've created some great memories and it has really set the tone for our holiday season.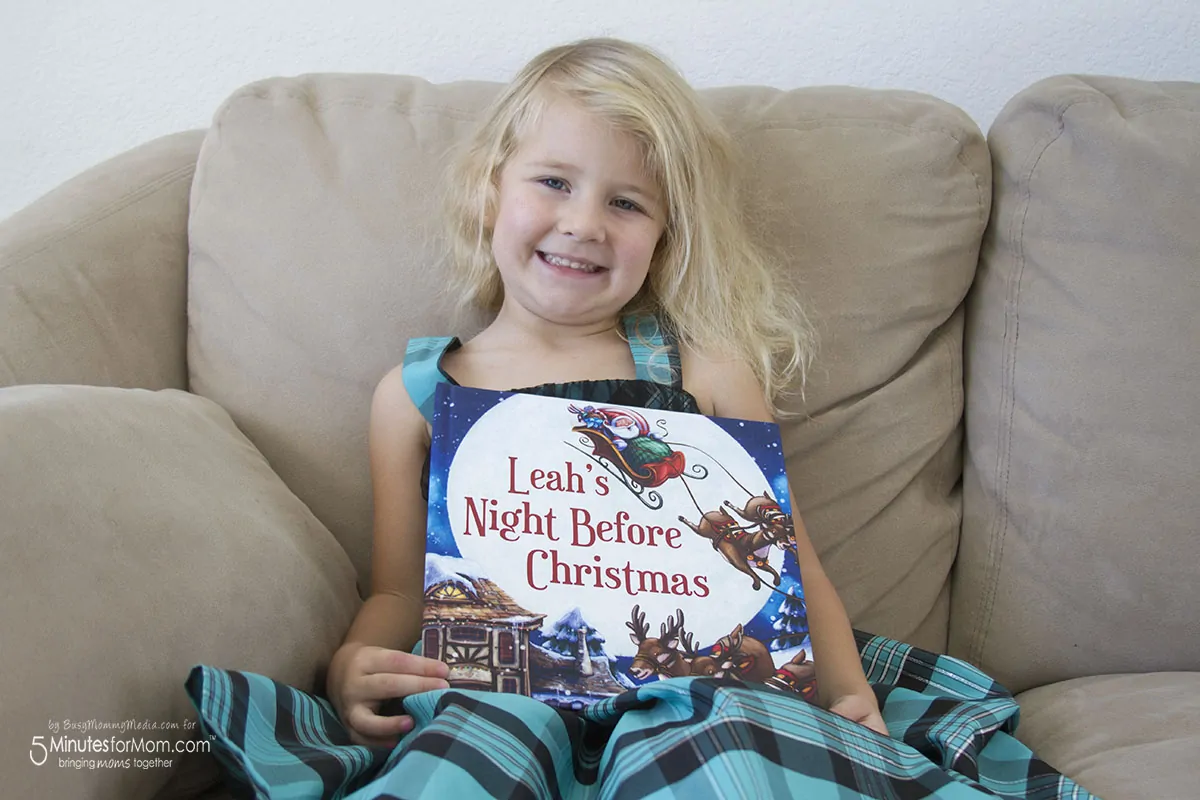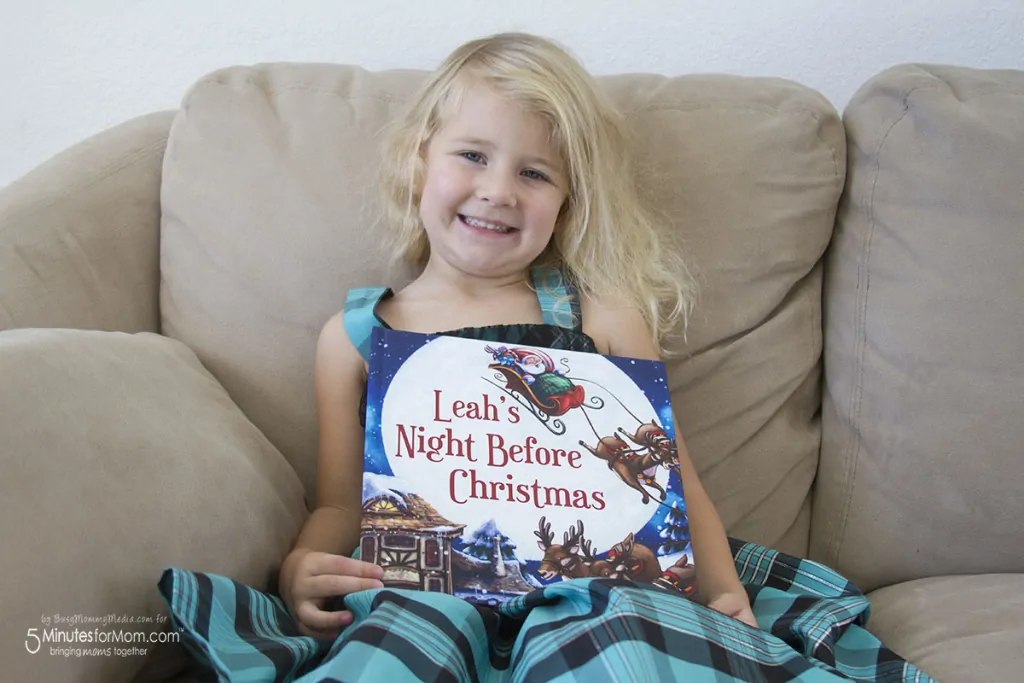 I have loved adding a personalized book to our holiday collection because it has really drawn my daughter in and made the experience more interactive. She can't read yet but she can recognize her name so she has loved searching for her name in the book. It's been a great addition to our holiday season and would make an amazing holiday gift for any littles on your holiday gift list.
To order your own personalized holiday book, check out the different options here.
PIN FOR LATER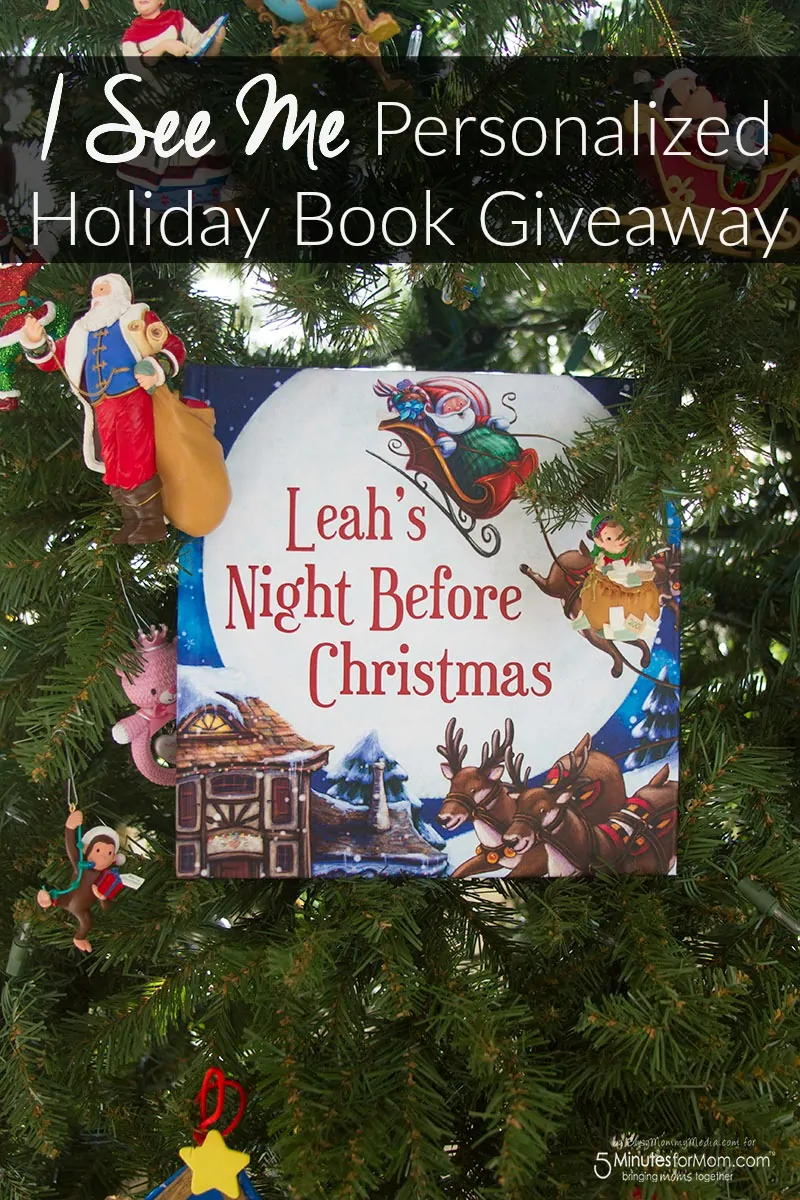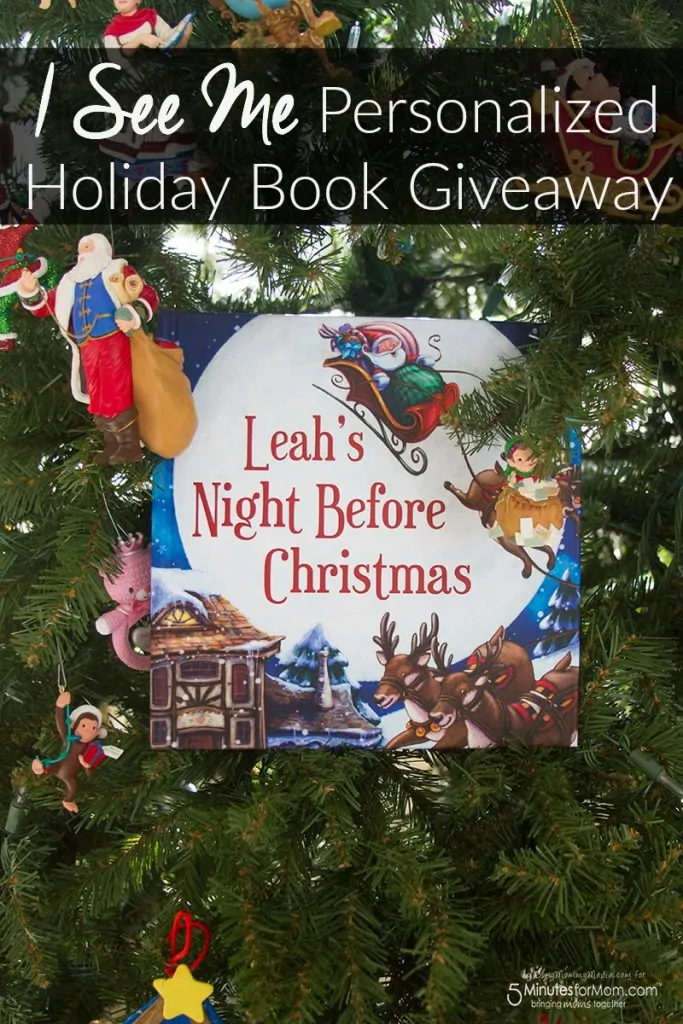 Disclosure: This post is sponsored and Rachel received sample items for review.
Written by Rachel Lister, blogger at Busy Mommy Media.
More Gift Ideas
Here are more ideas for gifts for your kids…