This post may contain affiliate links. Read my disclosure policy here.
Do you want affordable — and adorable — clothes for your children that you can mix and match? Thanks to Garanimals for sponsoring this post and for making parenting a little bit easier. And a big thanks to you for reading and sharing. We appreciate your support.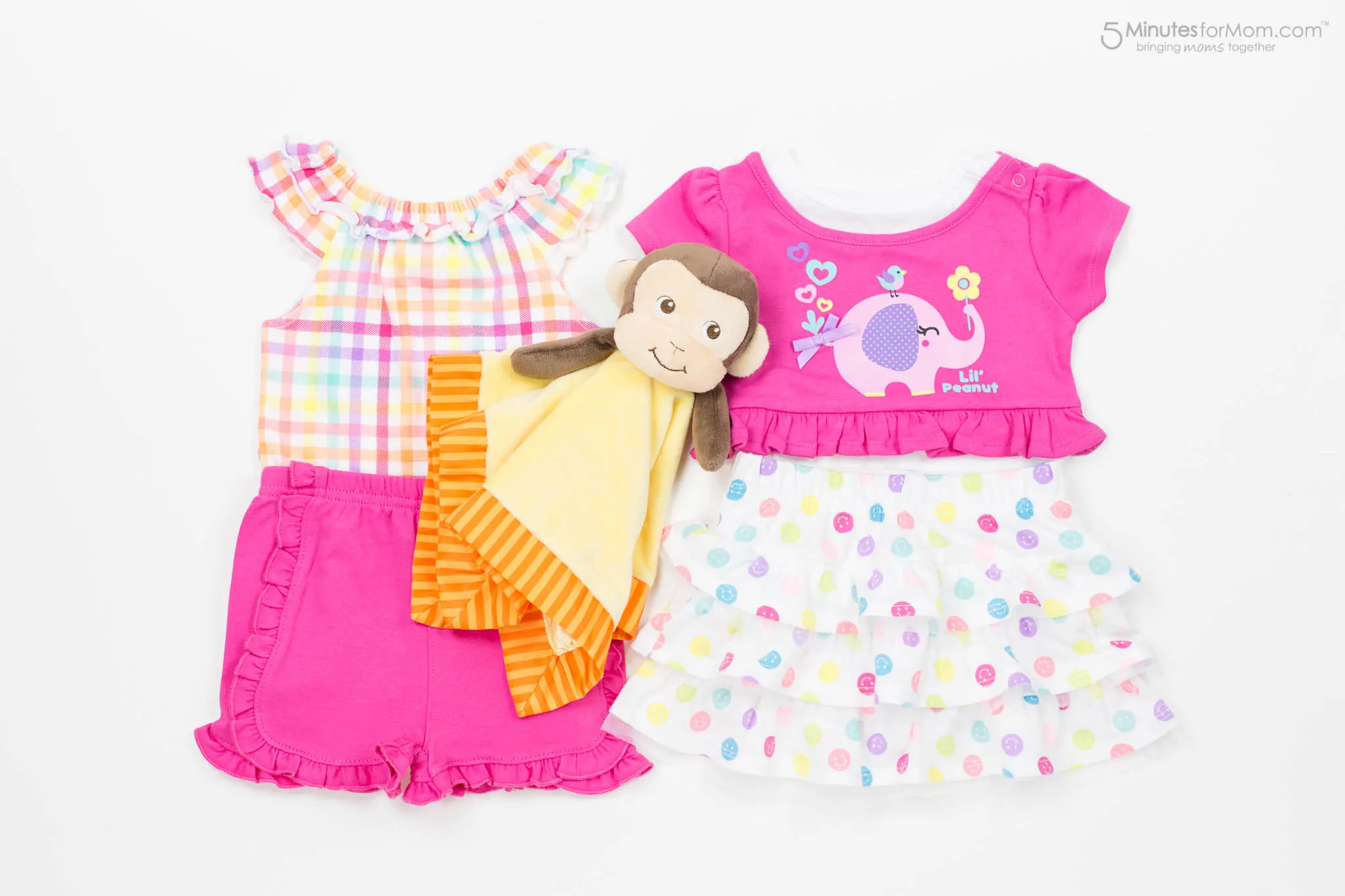 Kids grow fast. Really fast.
And, while they are busy growing, they are making messes. Lots and lots of messes.
These two parenting facts mean that we adults spend way too much time of our time (and money) buying clothes for our little ones and changing those clothes.

Especially during the infant, toddler and preschool stages, life is one big costume change.
So when my kids were young, the most important things to consider when buying their clothes were cost and wear-ability.
I knew my kids would be out of the size within a few months and so I didn't want to blow my clothing budget on a few items. I needed to clothe my kids affordably.
Secondly, I wanted my little one's clothes to be comfortable, simple to put on, and easy to mix and match.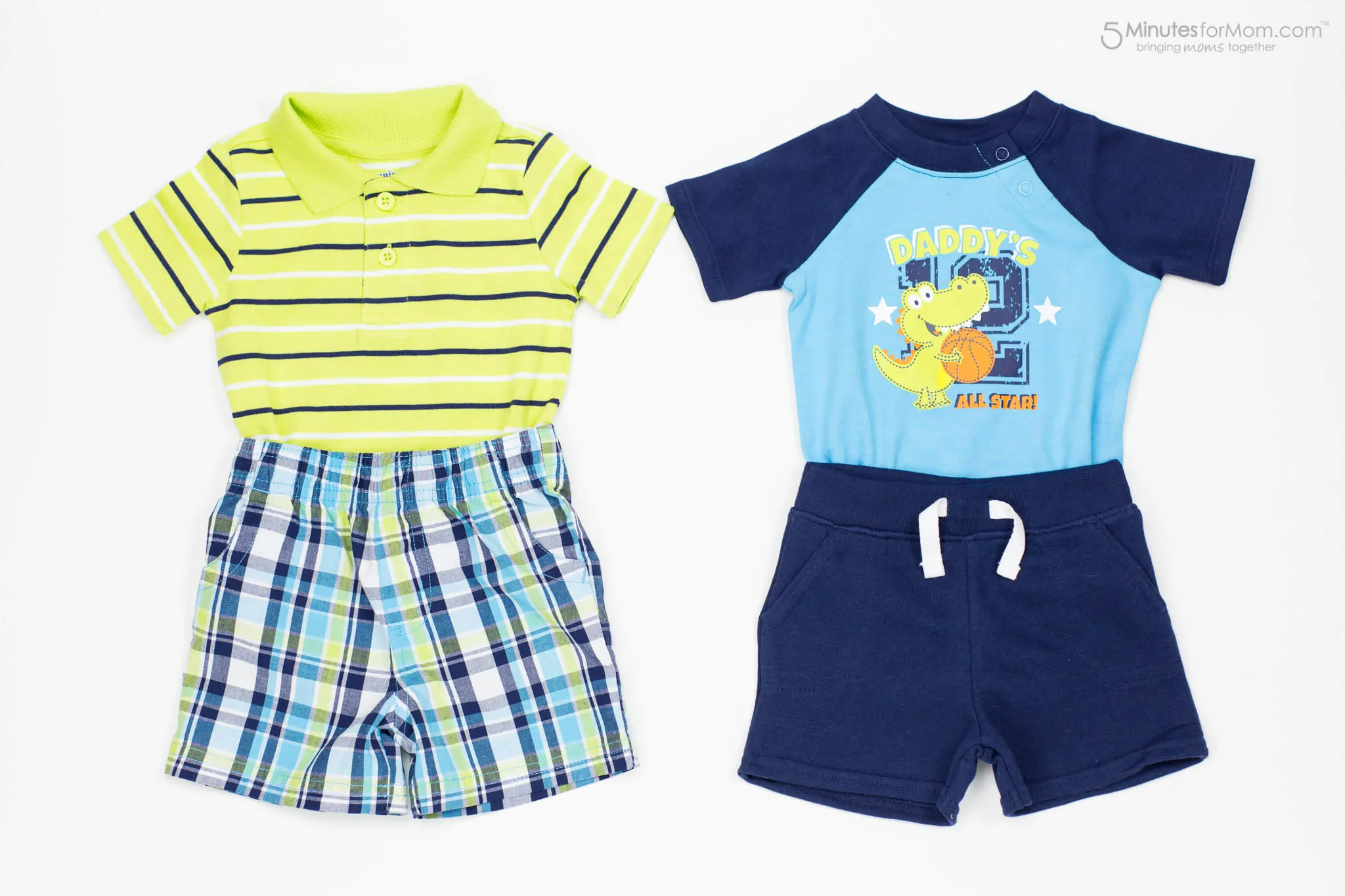 As moms of young ones, we all know what it is like to have to change our tyke's shorts because of a leaky diaper or swap out their soaked shirt because of an unfortunate spit up incident while on the run.
You don't leave home without spare clothes. So, I would always try to make sure that the extra clothes I packed would mix and match with the clothes my kids were already wearing. It just makes sense, right?
Garanimals understands. In fact, helping us parents dress our kids affordably, in clothes that mix and match is what they are all about…
Garanimals was founded on a simple but unique concept: to help parents affordably dress their young children in comfortable clothing that is easy to mix and match. Each Garanimals line may be mixed and matched as separates, and the color and style mix and match with any piece within that line.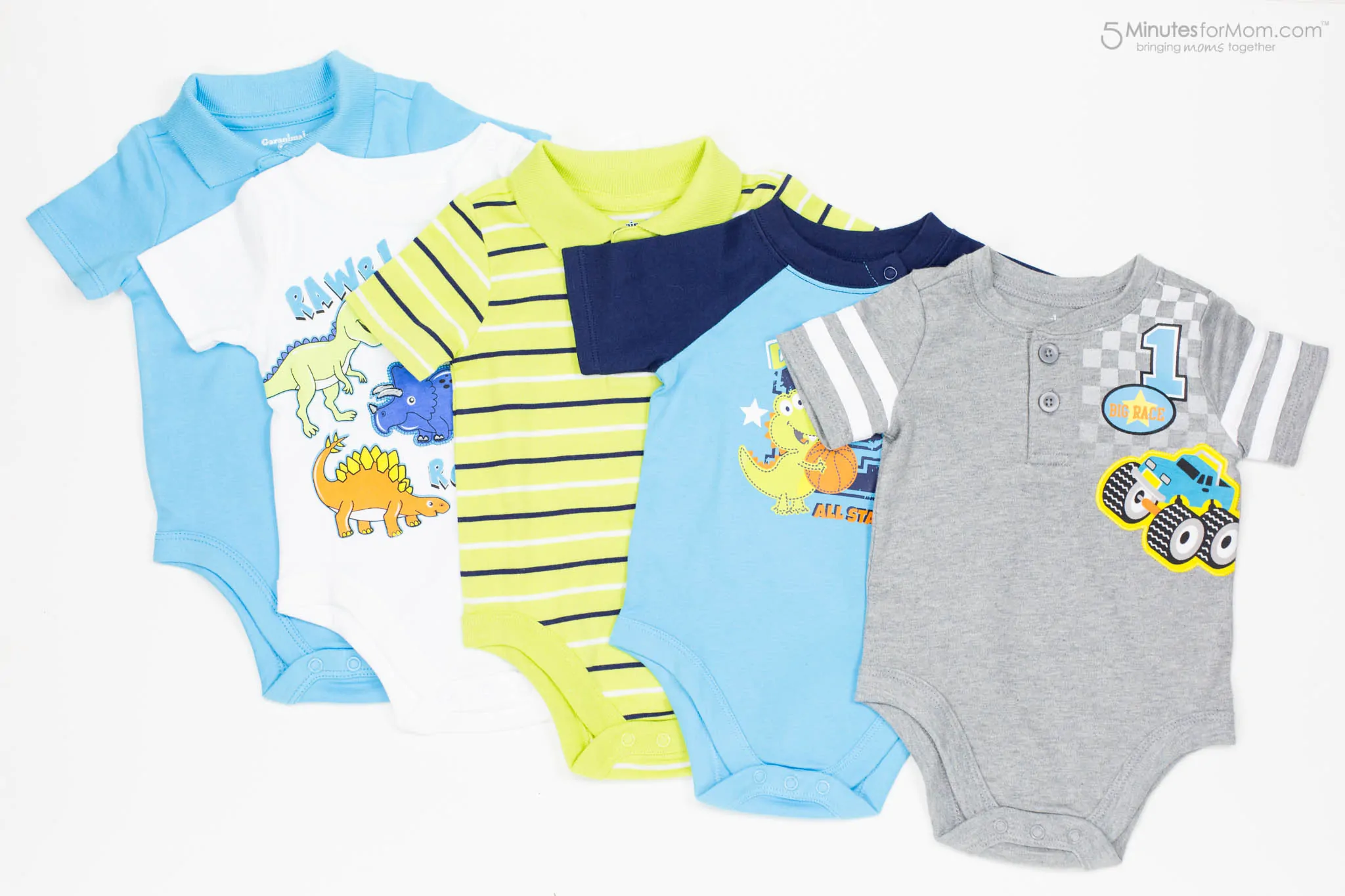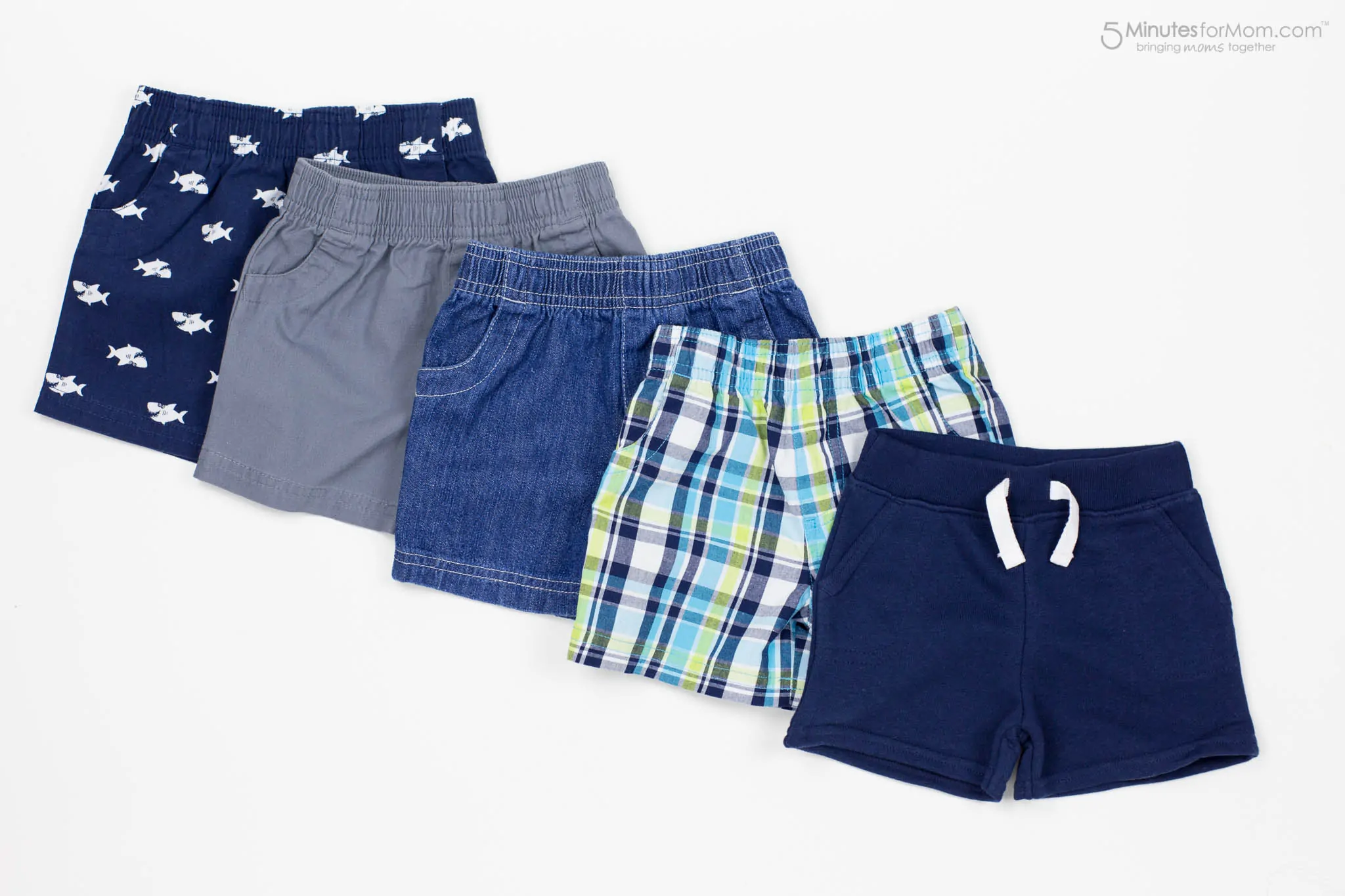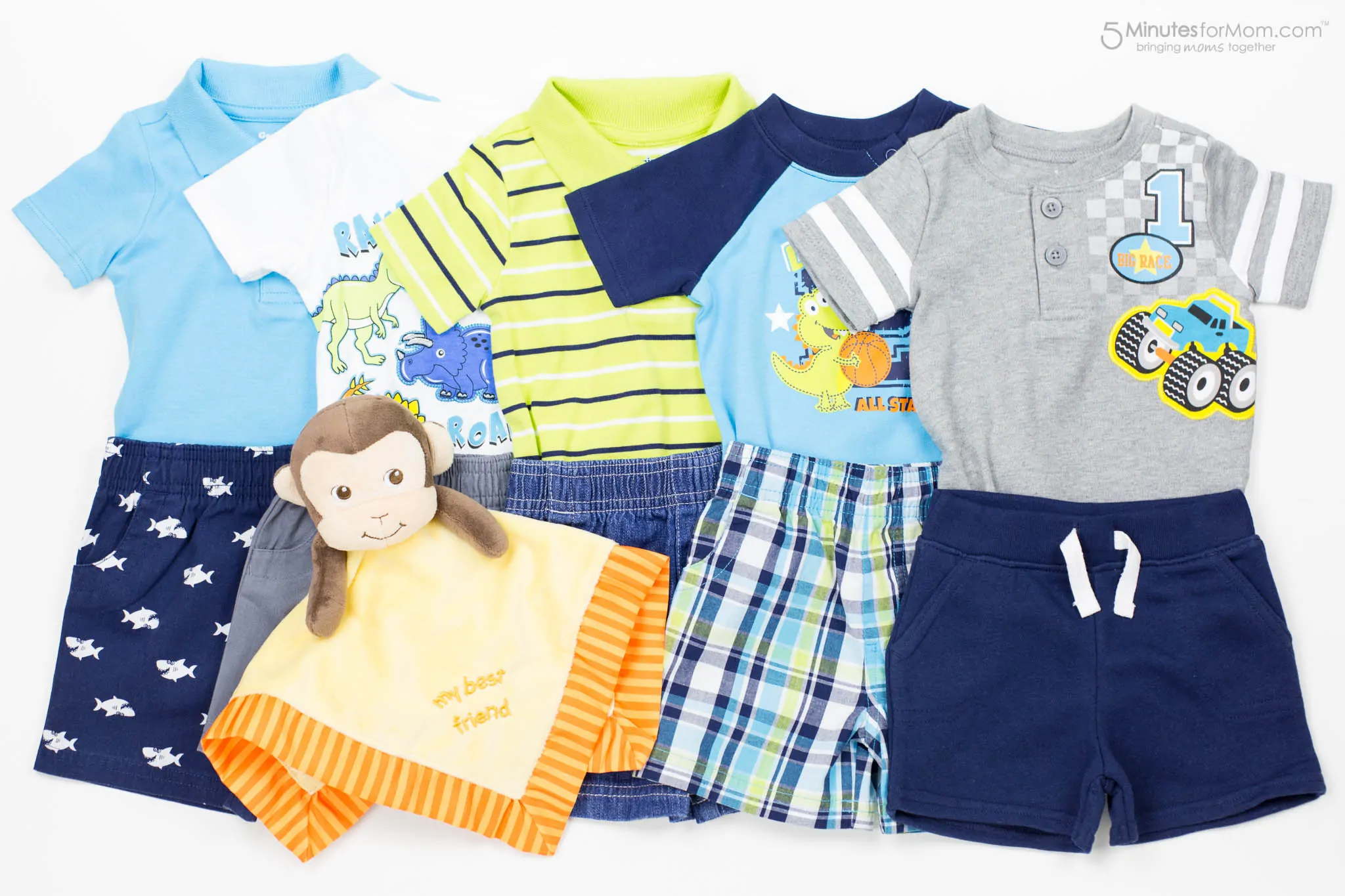 Garanimals sent us these adorable newborn clothes to photograph for this post and it is all I can do to resist having another baby just to get to indulge once more in the tiny cuteness.
But, no worries. Reality brought me back from the brink. Although I did start counting the years until my kids are ready to give me grand-babies.
Where To Buy Garanimals
If you have little ones in your life, do yourself a huge favor and shop the Garanimals line of mix and match separates. At just $3.98 a piece, and available at Walmart, both in stores and online, these clothes will solve at least some of your parenting challenges.
Imagine being able to buy 9 or 10 pieces of clothing and make 15 outfits for only $40. This isn't even a promotion. Garanimals just has great prices!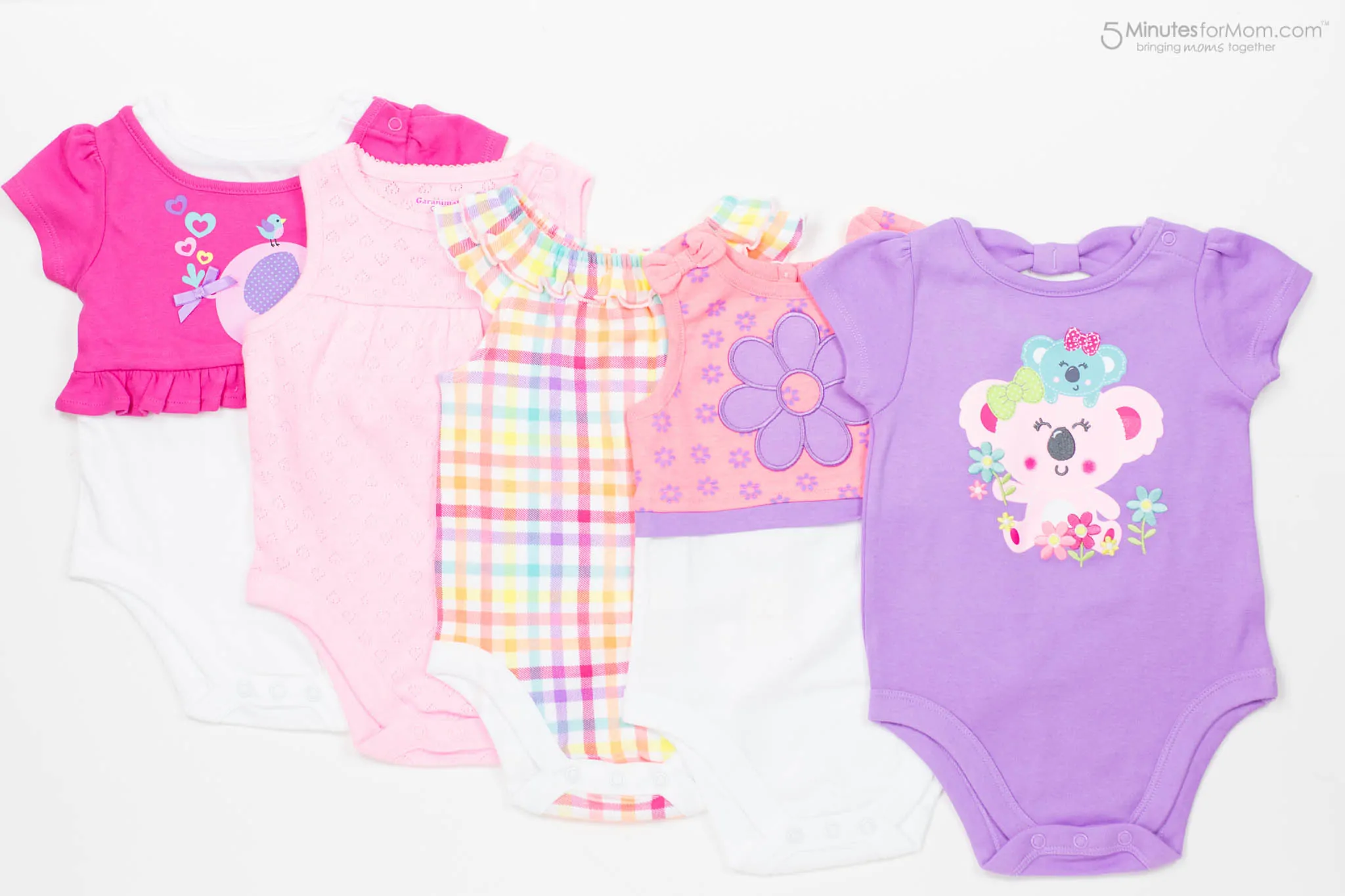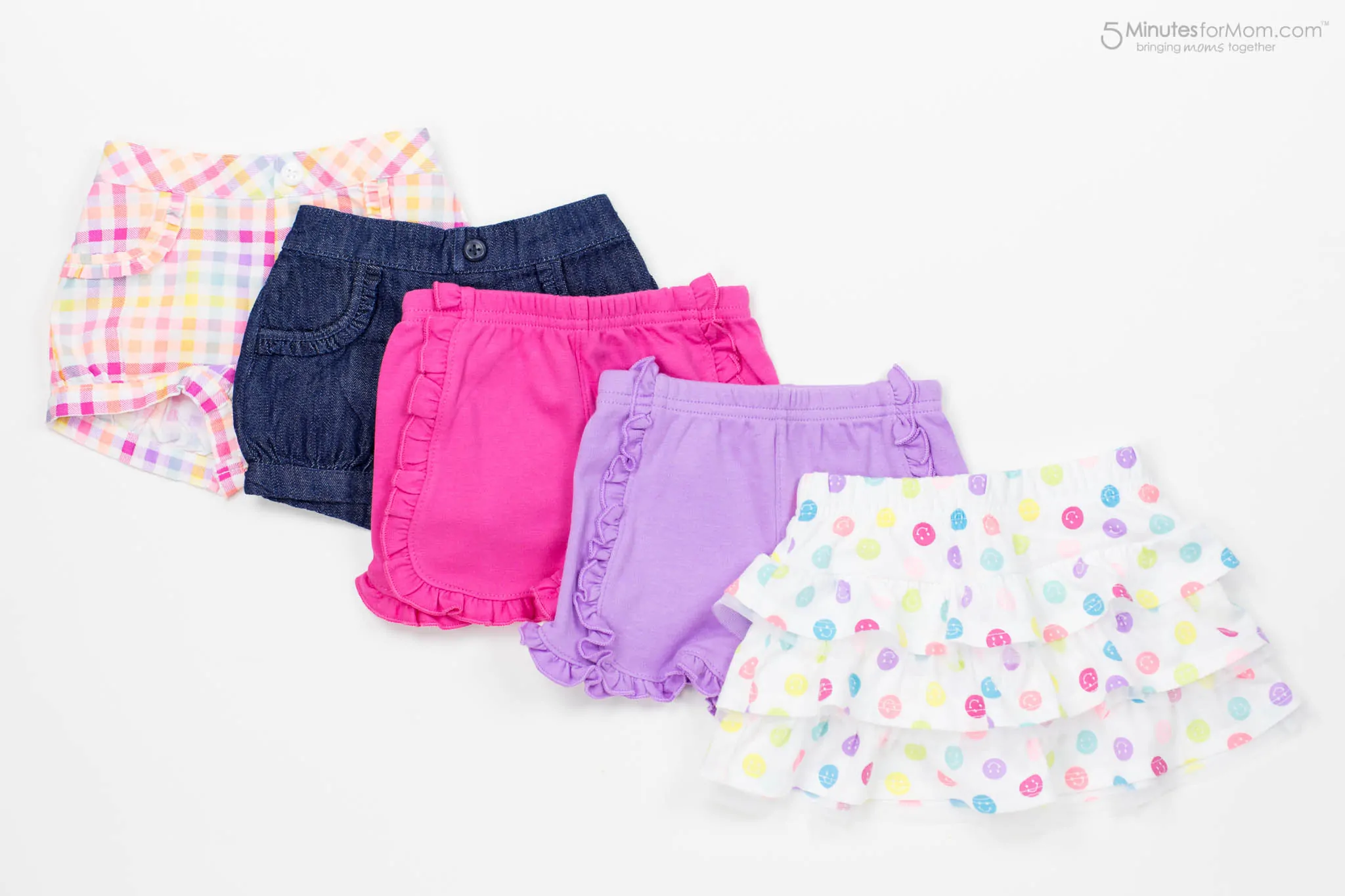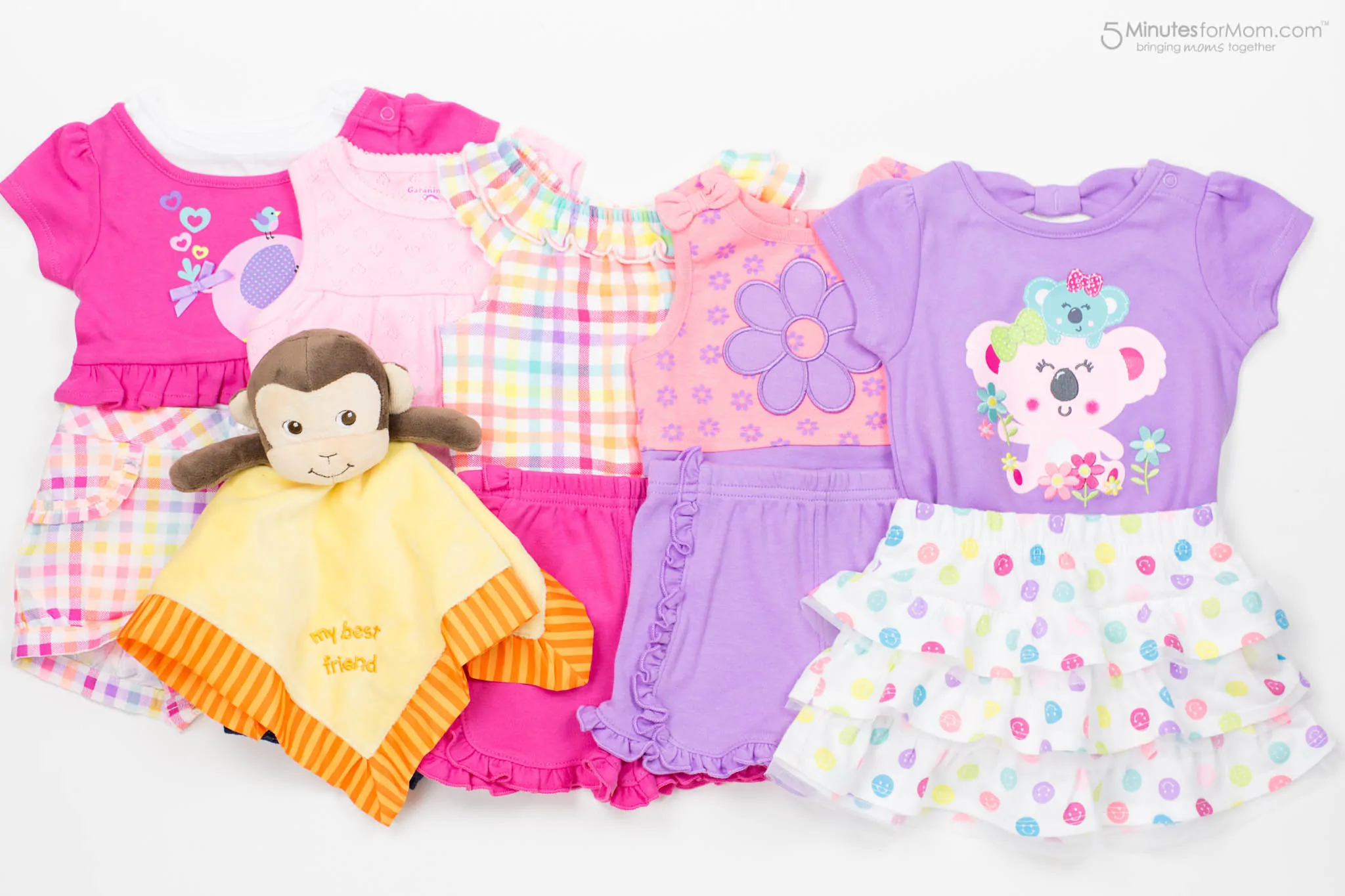 Garanimals On Sale Right Now
There are so many adorable Garanimals clothes available. It's basically the easiest way to instantly create a capsule wardrobe for your kids… instantly!
Right now, a couple of our top picks for Garanimals mix and match clothes are these sets…
Toddler Girls Set Of Mix and Match Clothes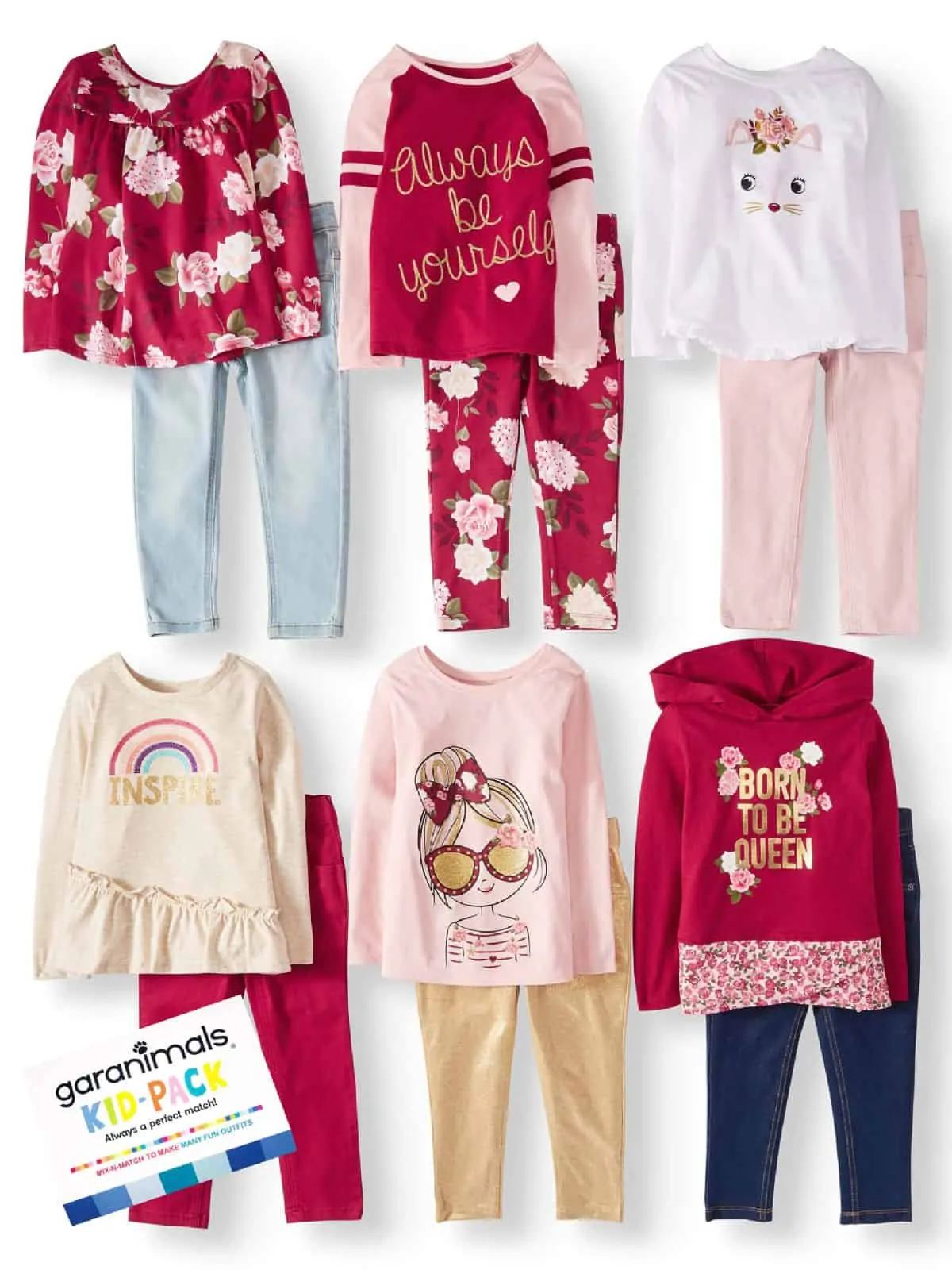 Toddler Boys Set Of Mix and Match Clothes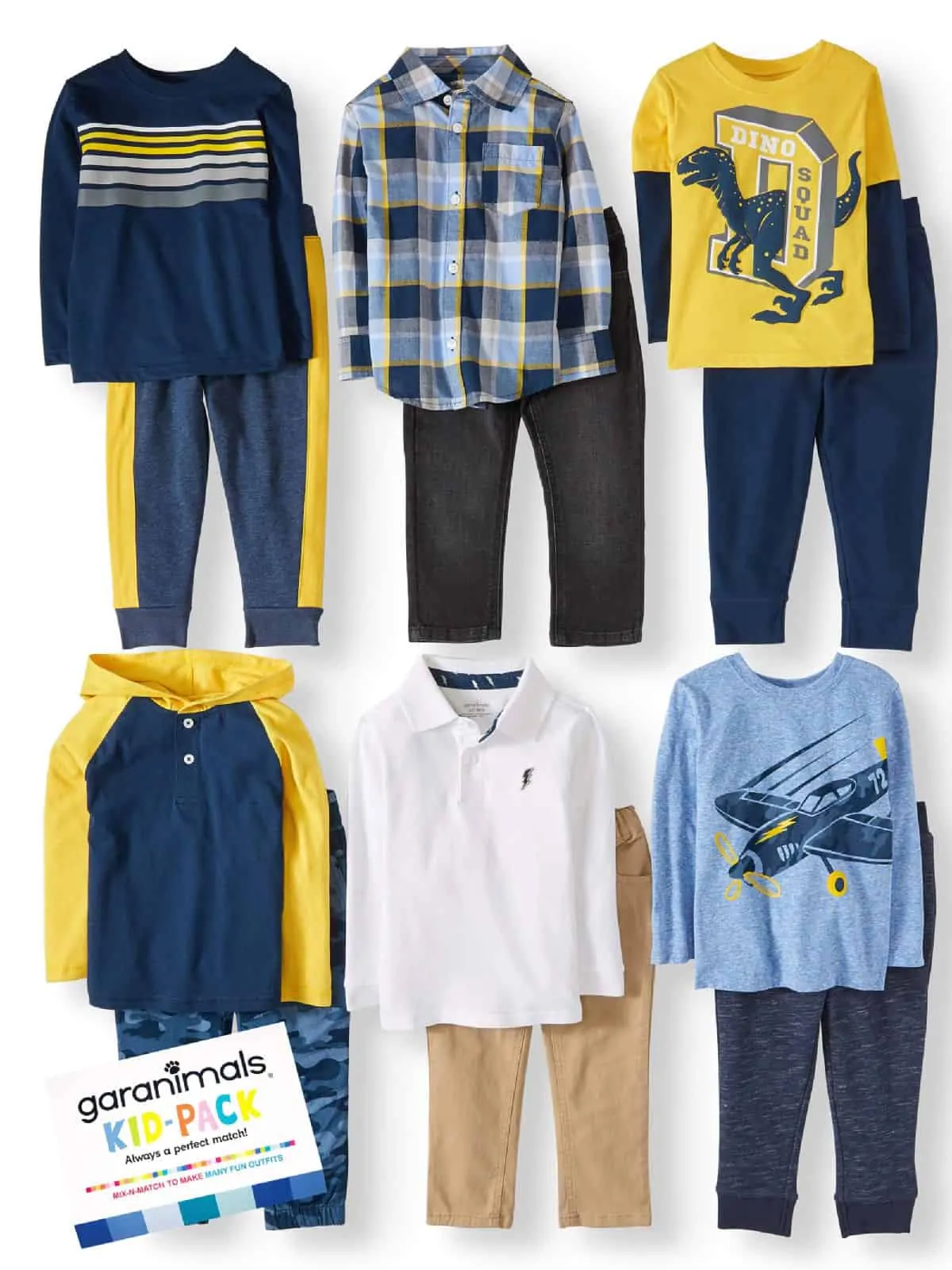 Share With Your Friends
We'd love, love, love a tweet or a pin… Thanks so much! 🙂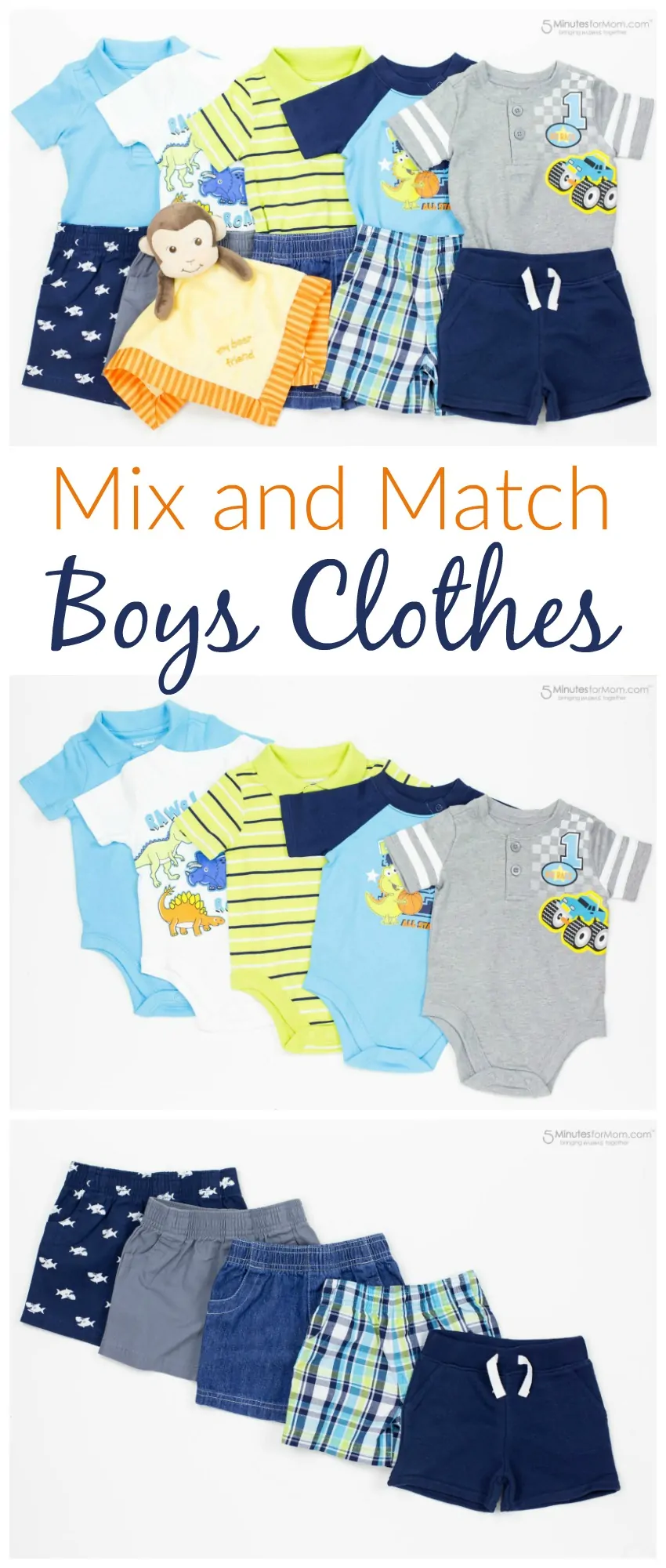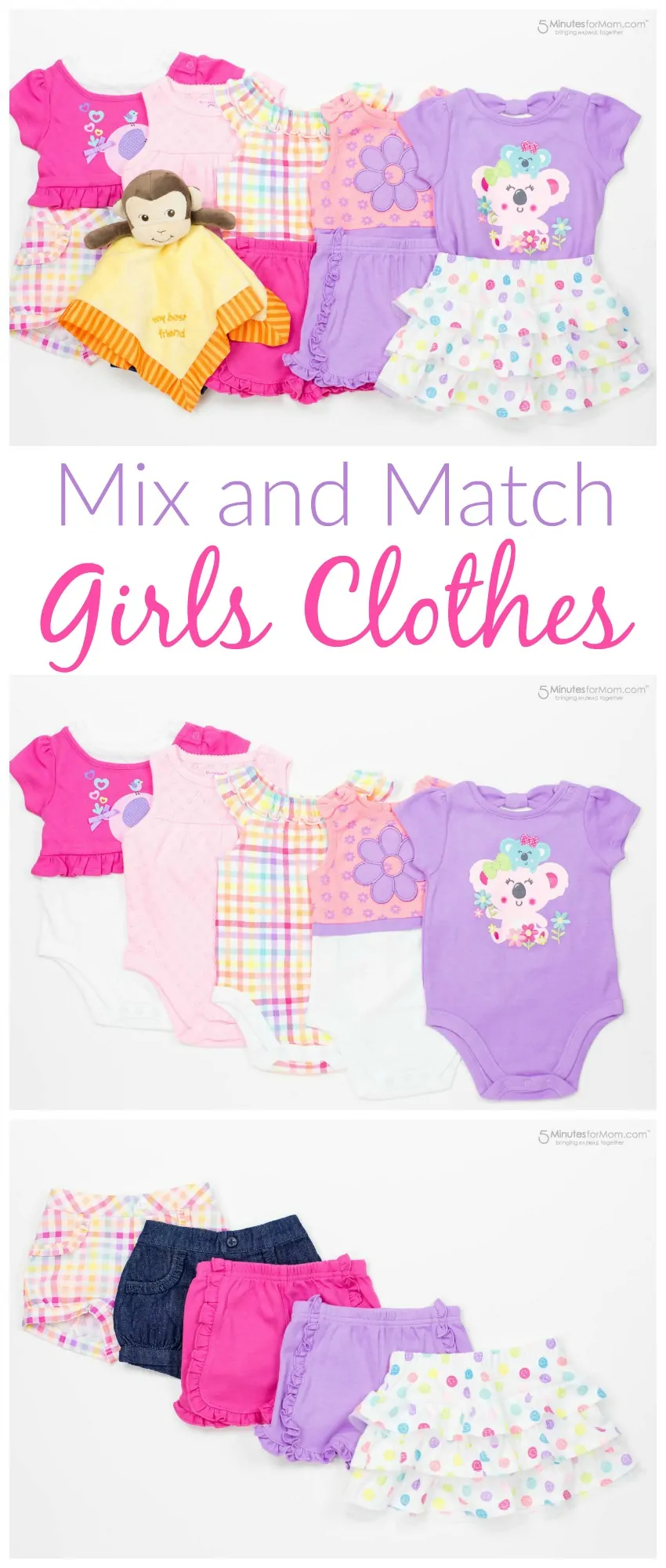 Disclosure: This post is sponsored so extra thanks for reading and sharing.
Written by Janice Croze, co-founder of 5 Minutes for Mom
Talk with me: @5minutesformom and Facebook.com/5minutesformom
Pin with me at pinterest.com/5minutesformom