This post may contain affiliate links. Read my disclosure policy here.
Marya Mesa is here to share everything she never expected about being a mom. This is the fourth and final post in a series inspired and sponsored by the new memoir from Lisa-Jo Baker, Surprised by Motherhood: Everything I Never Expected about Being a Mom. You can read the first post here – The Joy of Parenting Teens, the second post here – When Motherhood Sneaks Up on You, and the third post here – Why Being a Mom is So Important.
As I waited for the arrival of my first child in 1991, I read every parenting book I could get my hands on, went to childbirth classes and did everything a pregnant mom was supposed to do. I thought I was ready. I thought I knew what was coming.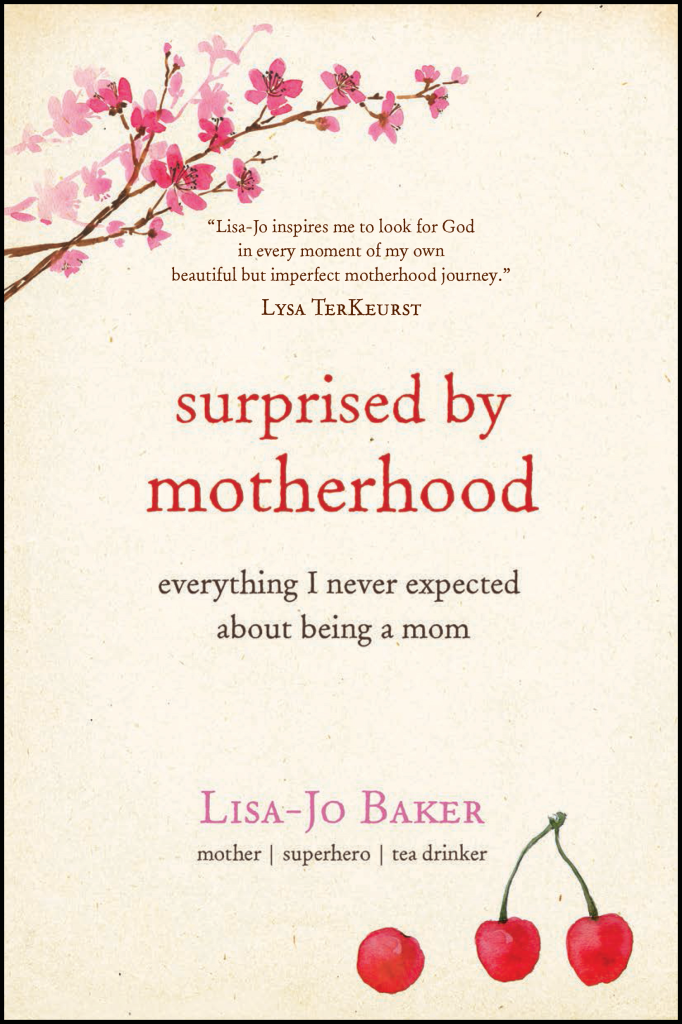 I wasn't. From the intensity of a labor that dragged on for far too long, to the adjustment of becoming a stay at home mom after being a working woman for ten years and the utter exhaustion I felt, I was totally overwhelmed. When dropping my baby off at her grandmother's for a babysitting visit, I found myself wishing that I could just leave her there for awhile. These thoughts embarrassed me and I didn't share them, for fear of being a Bad Mom.
From the first pages of Surprised by Motherhood: Everything I Never Expected About Being a Mom I was captivated. Lisa-Jo Baker is candid and totally real about the conflicts she felt as she contemplated if she even wanted to become a mom, as well as sharing the chaotic (and wickedly funny) moments of her experiences with her children.
I loved hearing about her experiences growing up in South Africa; it provided a glimpse into that culture which I had not seen before. She lost her mother all too soon, was hurt by some teachings in her spiritual community and didn't plan on having a family. But she was to find out (like many of us do) that motherhood becomes an avenue of God's healing love.
Lisa Jo Baker's memoirs show us that even though motherhood turns out to be nothing like we dreamed of, thought about or planned, that God is in it, fitting all the pieces of our lives together like a beautiful mosaic, healing ourselves in the process. Her heart is to encourage moms and remind us that we are not alone.
You can win a copy of Lisa-Jo Baker's book Surprised by Motherhood: Everything I Never Expected About Being a Mom! Use the entry form below for your chance to win.
This post is inspired by Lisa-Jo Baker's upcoming memoir, Surprised by Motherhood. Read more about the author and the book.
About the Author: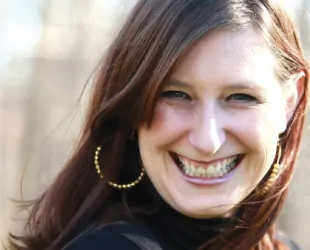 Lisa-Jo Baker and her husband have three kids who color their lives, complicate their frequent travel, and are the reason she believes motherhood should come with a superhero cape. A child of South Africa, Lisa-Jo grew up on karoo dust, purple jacaranda trees, and the stories of Zululand. While she came to the States for college and a law degree, she stayed for the boy from Michigan who became her husband. They make their home under the cherry blossoms just outside Washington, DC, returning to the Southern Hemisphere whenever the craving for biltong and family gets too bad. Lisa-Jo is the social media manager for DaySpring, the Christian subsidiary of Hallmark, and the community manager for their website (in)courage. Lisa-Jo has blogged for Compassion International from Guatemala, is a contributor to HuffPost Parents, and shares her everyday life lived in between countries and kids at LisaJoBaker.com. She welcomes you to connect with her. Twitter: @lisajobaker; Facebook: www.facebook.com/lisajobaker; Blog: www.lisajobaker.com