This post may contain affiliate links. Read my disclosure policy here.
Jennifer D. is here to share her thoughts on the joy of motherhood. This is the second post in a series inspired and sponsored by the new memoir from Lisa-Jo Baker, Surprised by Motherhood: Everything I Never Expected about Being a Mom. You can read the first post here – The Joy of Parenting Teens.
The majority of my friends have at least one child who snuck up on her. Whether it was a birth control malfunction or an "I don't have any idea how this happened!" becoming a mother is not really totally under our control. I think that even those of us who tried for months and months, are still surprised when that test finally comes out positive.
The saying about parenting "The days are long but the years are short" is the perfect definition of motherhood sneaking up on us. I look at my children, who I still have to feed and clothe and clean (or at least
remind
them to clean themselves!). How is it that they are 10 and 15? My daughter passed me up in height two years ago, and my son shows his quick wit every day, so it's not as if I was under the impression that time is standing still, but when I see my daughter maturing and making wise choices, I sometimes feel as if she should still be the little girl who once drew all over the table and tile floor with her markers (I was so impressed with how quietly she was playing on her own, drawing at the kitchen table. Lesson learned — when 2 1/2 year olds are quiet, be suspicious!).
Because my children are over 5 years apart in age, my son's age and milestones are constantly sneaking up on me. Am I alone in this? Or does this happen with all of our babies? I clearly remember him getting close to age 3 and realizing that I hadn't even thought about potty training! With my daughter, I know I was researching the perfect time to start and the signs to watch for readiness and reading her books that taught her what a potty was for, and modeling its use to her myself. Now that makes me tired just reading about it!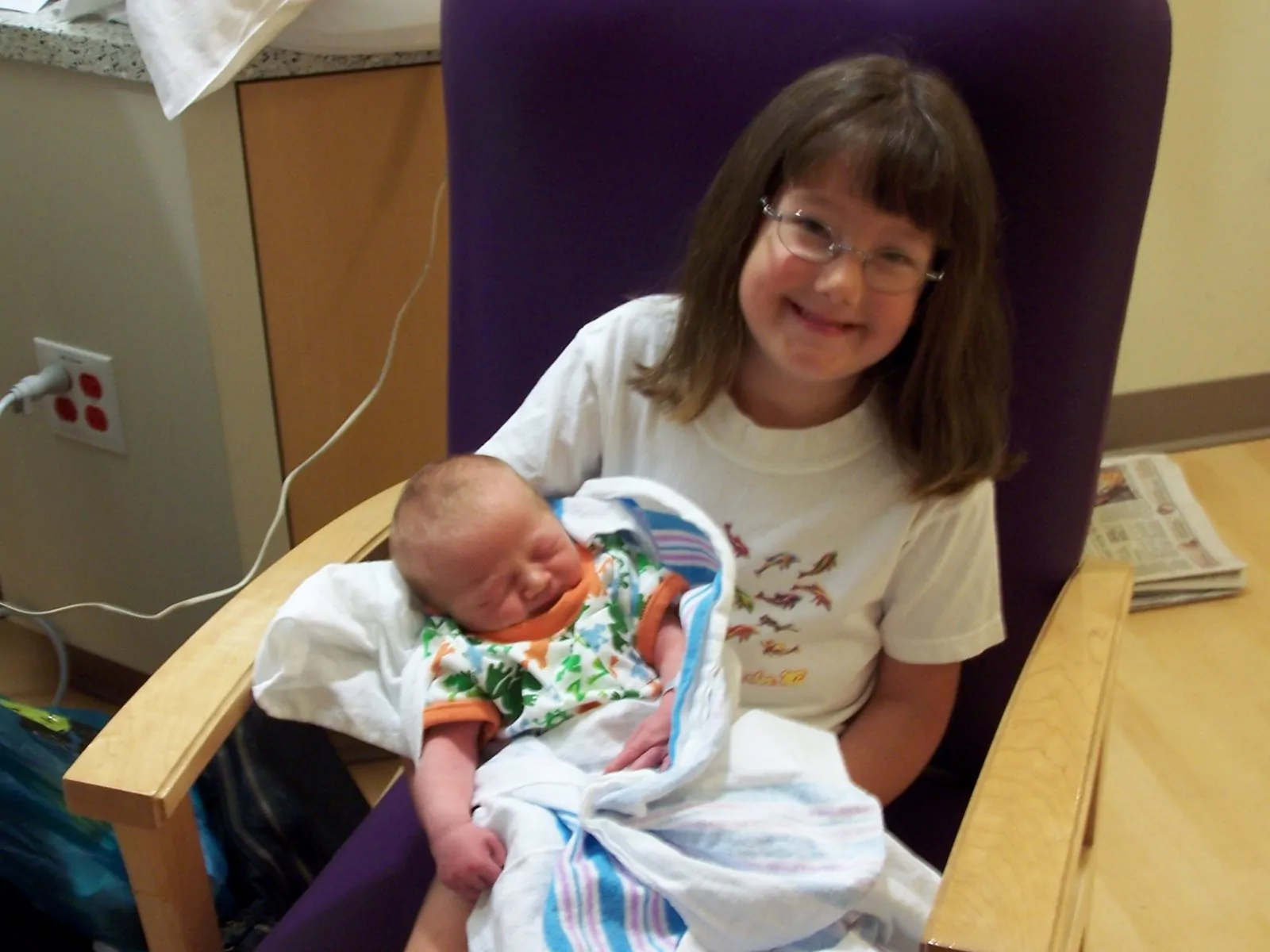 To say that I was more laid back with my son is an easy statement. But why is that? I don't really know. I think it's because I was choosing to parent more naturally instead of by the book. I was using my gut instincts and the experience from raising my daughter. But then things like potty training sort of slipped my mind. "But he's my baby! Certainly he can't be ready to be potty trained!" (or dress himself, or go to school, or make his own sandwich).
Life flew by somehow. I didn't think about it. Potty training is a good example, but it's not the only one. In fact, I'm still having to make a conscious choice to push independence on him. It's not that he doesn't have an opinion. He's very strong-willed and has many opinions, and one that he just shared with me when I told him to heat up his own soup last week is "I want to be a kid. I don't want to be a grown-up." Translated that means, "I don't want to have to do anything that I don't absolutely have to do." Trust me that I know his motivation. But when he's pushing me to watch PG-13 movies like "all his friends" are doing or to play the latest video game rated MA for mature, I'll be sure to remind him that he still wants to be a kid, and I'll mean it.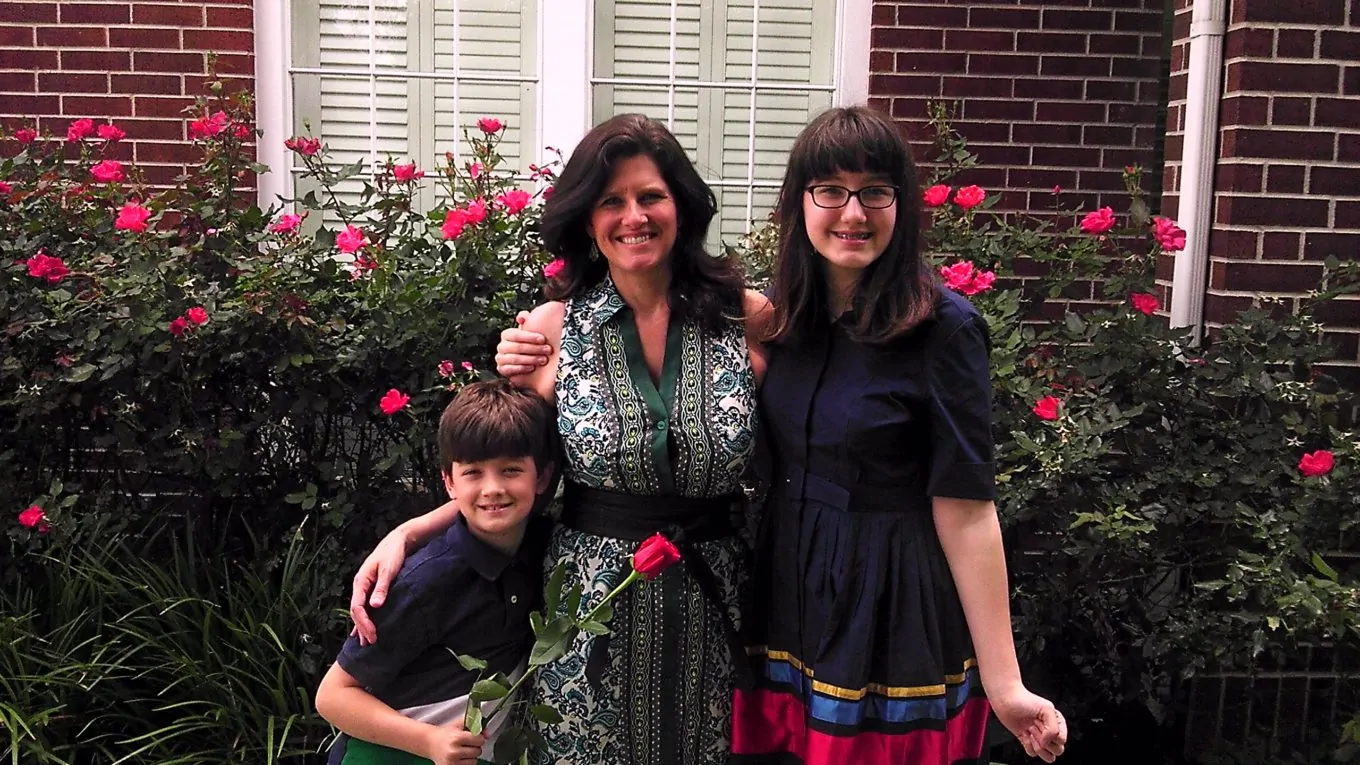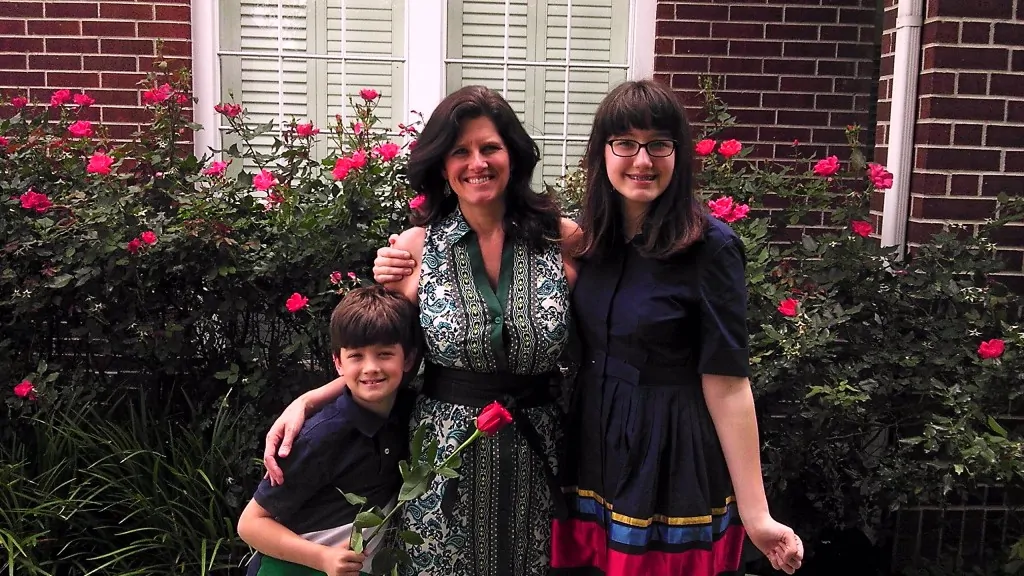 In the meantime, I'm trying to balance preparing them for the future with staying firmly in the now so that I'm not all of a sudden surprised by the fact that I'm an empty-nester. I don't want to miss the days. I don't want their childhood to sneak by me.
This post is inspired by Lisa-Jo Baker's upcoming memoir, Surprised by Motherhood. Read more about the author and stay tuned for more of our personal posts about motherhood as well.
About the Book:
A lawyer with a well-stamped passport and a passion for human rights, Lisa-Jo Baker never wanted to be a mom. And then she had kids. Having lost her own mother to cancer as a teenager, Lisa-Jo felt lost on her journey to womanhood and wholly unprepared to raise children.
Surprised by Motherhood is Lisa-Jo's story of becoming and being a mom, and in the process, discovering that all the "what to expect" and "how to" books in the world can never truly prepare you for the sheer exhilaration, joy, and terrifying love that accompanies motherhood.
Set partly in South Africa and partly in the US (with a slight detour to Ukraine along the way), Surprised by Motherhood is a poignant memoir of one woman's dawning realization that being a mom isn't about being perfect—it's about being present.
About the Author: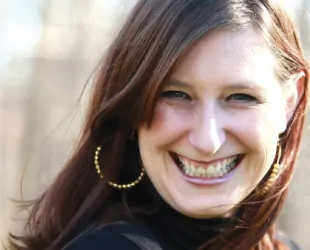 Lisa-Jo Baker and her husband have three kids who color their lives, complicate their frequent travel, and are the reason she believes motherhood should come with a superhero cape. A child of South Africa, Lisa-Jo grew up on karoo dust, purple jacaranda trees, and the stories of Zululand. While she came to the States for college and a law degree, she stayed for the boy from Michigan who became her husband. They make their home under the cherry blossoms just outside Washington, DC, returning to the Southern Hemisphere whenever the craving for biltong and family gets too bad. Lisa-Jo is the social media manager for DaySpring, the Christian subsidiary of Hallmark, and the community manager for their website (in)courage. Lisa-Jo has blogged for Compassion International from Guatemala, is a contributor to HuffPost Parents, and shares her everyday life lived in between countries and kids at LisaJoBaker.com. She welcomes you to connect with her. Twitter: @lisajobaker; Facebook: www.facebook.com/lisajobaker; Blog: www.lisajobaker.com