This post may contain affiliate links. Read my disclosure policy here.
Jennifer D. is here to share her thoughts on the joy of motherhood. This is the first post in a series inspired and sponsored by the new memoir from Lisa-Jo Baker, Surprised by Motherhood: Everything I Never Expected about Being a Mom.
I am not at all what you would call a helicopter mom. In fact if pushed, I'd veer to the other extreme of being a free-range parent. I value independence and try to give my kids room to grow. But…but….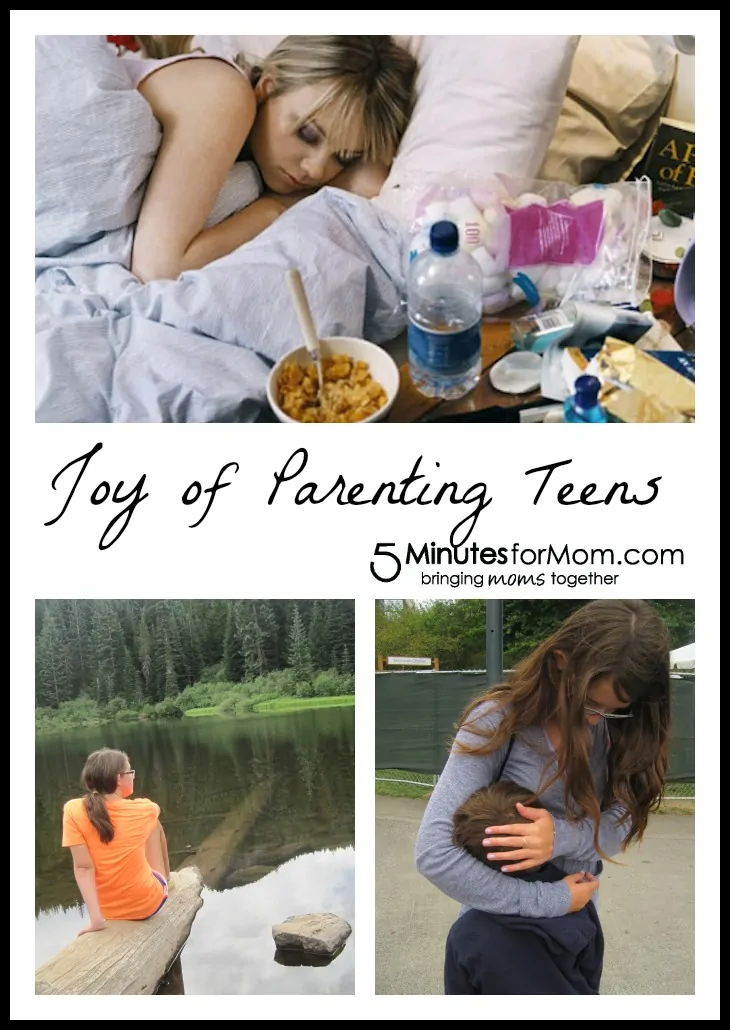 Monitoring Media
…But this does not mean I am a permissive parent. In fact I am stricter than many other parents when it comes to the media my kids watch on the big and small screens as well as the books they read. My daughter is now a 15-year-old high school sophomore, so for the last couple of years I've made the conscious choice to begin letting go. I might advise her why I don't think a certain book or movie is right for her at this time, but I rarely forbid it altogether as I did when she was 10.
Do you know what has happened? My teen daughter has taken the advice and warnings that I've given her over the years to heart. She is now pretty good at self-regulating. She will often put a book away or avoid a movie because of content that she knows is not appropriate.
And the issues teens are exposed to these days through social media are constantly changing. So it's important to talk to your kids about how they may even discover trends such as teen vaping even before you do. Help them to see that you respect their ability to make smart decisions and they'll have less urge to rebel.
Bedtime Battles
Bedtime is one area that I have struggled to let go. I get it — teenagers don't put a high priority on sleep. They love to sleep, but only when they want to sleep. Who cares if they have to wake up for school and function like a person and not a zombie? Not them.
As a parent, I know that sleep equals health, both mental and physical, and so I can't let it go completely. I wouldn't let my child exist on a diet of sodas and potato chips, and I'm not going to let her suffer for lack of sleep either. She knows she needs sleep, and I guess she self-regulates that as well. It just so happens we disagree on what going to bed early means and also what "soon" means, as in "I'm going to bed soon." I've also realized that standing at the bottom of the stairs and screaming like a banshee when I see the light is still on isn't very helpful either.
So, I try to let go.
One time when I knew she was tired and she admitted it as well, she went up to her room to get ready for bed at a reasonable hour. Forty-five minutes later when I was getting ready for bed, I heard her banging around upstairs. I felt the anger squeeze my chest. "What in the world is going on? She knows she needs to get some sleep! How long does it take to wash your face and get into bed?"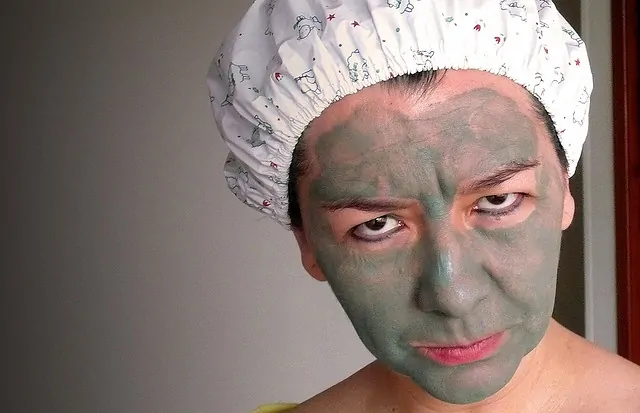 Image: Carlos Torres
I marched up there and flung open her door, saying "I thought you were going to bed!" As the door reached it's full arc, I saw my teenager lying in her bed with her lamp on and her Bible devotional open beside her. I tried to pop that angry bubble that I ushered in and stood in silence. She answered calmly, "Mom, I'm about to turn off my light. I was just reading my Bible, and then I'm going right to sleep."
My daughter was prioritizing something that was important to her. Even though she was tired, even though she should have been in bed at least 20 minutes earlier, she was taking a few minutes to end her day with God. I felt a little chastened by her mature response to my immature outburst. Instead of focusing on my embarrassment, I let the other feeling take over — pride.
If I had refused to let go by continuing to mandate a strict bedtime, hovering over her until I saw that her light was off at what I thought was a reasonable hour each night, I might have squashed her spiritual growth. It's something that I value for my life and have tried to teach my children in word and deed, but had I been as serious about spiritual health as making sure they stayed physically healthy?
The Joy of Letting Go
So much of motherhood, especially in those early years, is about control. We are trying to make sure that they meet the important milestones. We nurture their bodies and their minds and their hearts. We have to do it or no one else will. All of those things that we help them do bring joy. Getting that first big open-mouthed, sloppy baby kiss, watching the first steps, listening to them read their first words — those moments of joy are memorable and priceless.
As my kids get older, I have to choose to let go.  The joy of letting go happens when I watch a child pick out his own outfit and come out of his room dressed for the day, when he befriends the new kid at school, when church activities are a priority even in the face of the typically overscheduled high-schooler's week.
It's important to take steps and figure out how to help your child succeed in school so that you can support them to get them set up in life for success. But, what that looks like for your family may be different than other families. The key is to trust yourself and trust your kids. Once you know what works for your kids, give them the space to grow and learn from their mistakes.
It's the joy of seeing them take what we've taught them and putting it into practice themselves, and the older they get, the more opportunities we have to experience that joy.
This post is inspired by Lisa-Jo Baker's upcoming memoir, Surprised by Motherhood. Read more about the book and the author below and stay tuned for more of our personal posts about motherhood as well.
About the Book:
A lawyer with a well-stamped passport and a passion for human rights, Lisa-Jo Baker never wanted to be a mom. And then she had kids. Having lost her own mother to cancer as a teenager, Lisa-Jo felt lost on her journey to womanhood and wholly unprepared to raise children.
Surprised by Motherhood is Lisa-Jo's story of becoming and being a mom, and in the process, discovering that all the "what to expect" and "how to" books in the world can never truly prepare you for the sheer exhilaration, joy, and terrifying love that accompanies motherhood.
Set partly in South Africa and partly in the US (with a slight detour to Ukraine along the way), Surprised by Motherhood is a poignant memoir of one woman's dawning realization that being a mom isn't about being perfect—it's about being present.
About the Author: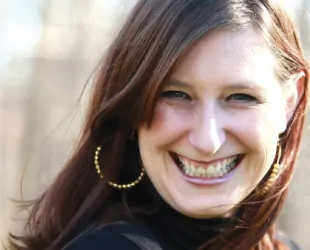 Lisa-Jo Baker and her husband have three kids who color their lives, complicate their frequent travel, and are the reason she believes motherhood should come with a superhero cape. A child of South Africa, Lisa-Jo grew up on karoo dust, purple jacaranda trees, and the stories of Zululand. While she came to the States for college and a law degree, she stayed for the boy from Michigan who became her husband.
They make their home under the cherry blossoms just outside Washington, DC, returning to the Southern Hemisphere whenever the craving for biltong and family gets too bad. Lisa-Jo is the social media manager for DaySpring, the Christian subsidiary of Hallmark, and the community manager for their website (in)courage. Lisa-Jo has blogged for Compassion International from Guatemala, is a contributor to HuffPost Parents, and shares her everyday life lived in between countries and kids at LisaJoBaker.com. She welcomes you to connect with her.
Twitter: @lisajobaker; Facebook: www.facebook.com/lisajobaker; Blog: www.lisajobaker.com