This post may contain affiliate links. Read my disclosure policy here.
Give your kids tools to express their faith in creative ways with Faith that Sticks!
This post is written by Janice Croze, co-founder of 5 Minutes for Mom, and is part of a sponsored campaign with Tyndale. As always, our opinions are always 100% our own.

This month, I have been having a ton of fun working on projects with my six year old daughter using the super cute Faith that Sticks stickers from Tyndale.
We have done an arts and crafts project making painted framed collages, we have created a DIY reward chart, and next week we have a big giveaway for you.
This week, I have a quick and simple idea for you to add fun and inspiring notes into your children's school lunches.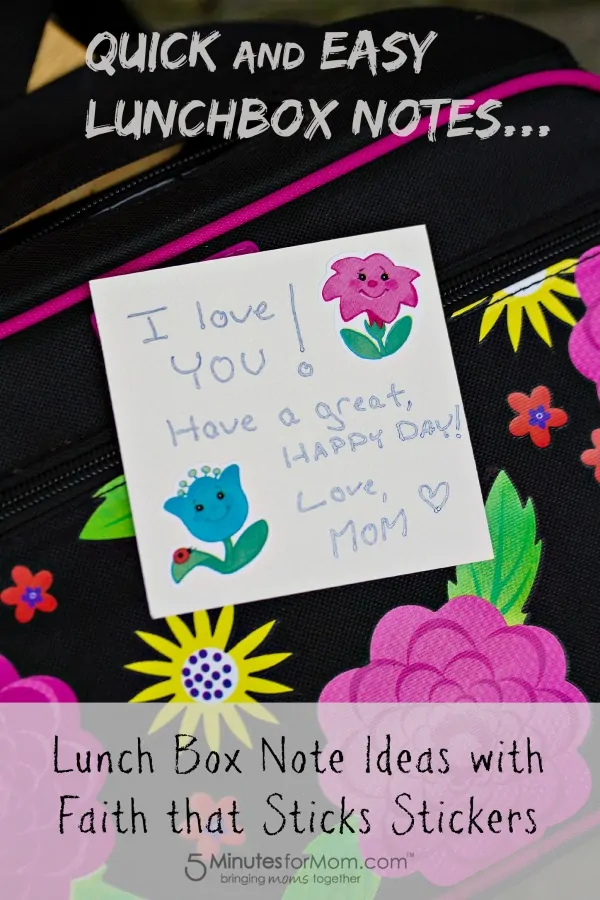 If you are looking for a quick idea to add some sweet fun into your kids lunches and you haven't had time to print and cut out downloadables, just reach for a pack of stickers instead. In the time it takes your kids to eat one mouthful of their breakfast, you can create a personal note to remind your kids how much you love them.
With the huge variety of stickers available from Faith that Sticks, there are stickers appropriate for kids' different ages and stages — from cute bunnies, to faith building Bible verses.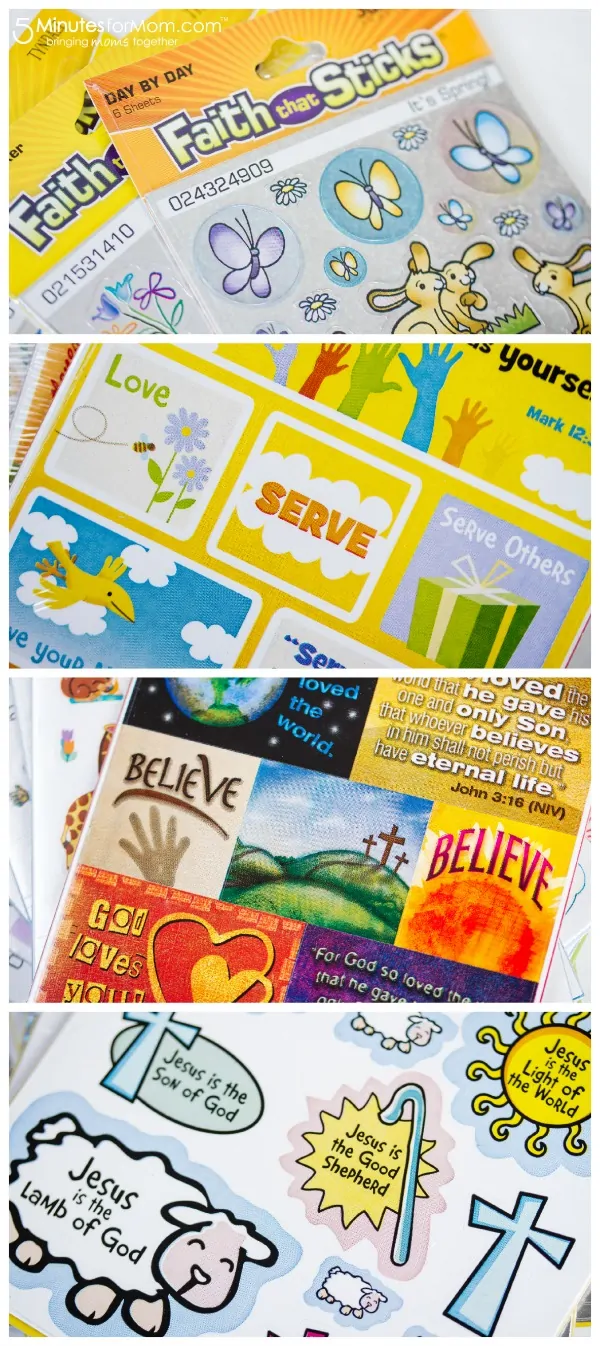 I simply used extra pieces of cardstock I had in my stack of scrapbooking supplies, chose some of my daughter's favorite stickers, and wrote her simple notes of encouragement and love. Kids don't need your messages to be Pinterest-perfect — a quick, hand-written note can make the long school day brighter and happier.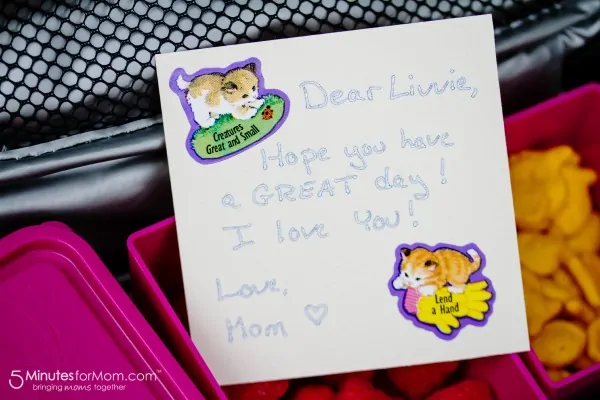 More Fun with Faith that Sticks…
In case you missed my previous posts with Faith that Sticks stickers…
Want a great arts and crafts idea that is inexpensive but creates a keepsake worth holding on to? My daughter and I painted and decorated pre-cut photo mats to create framed collages. These super easy decorated photo mats work for framing your child's artwork or photos.
If you have been thinking about making a reward chart for your kids, I created an easy DIY reward chart kids can help make themselves. I included downloadable templates, in pink and blue versions, so within minutes you and your kids can start working on your own customized reward charts. It is a fun, easy craft — with rewards!
And for more Faith that Sticks ideas, visit the Faith that Sticks website or find them on Facebook.
Written and photographed by Janice Croze, co-founder of 5 Minutes for Mom and owner of Janice Croze Photography