This post may contain affiliate links. Read my disclosure policy here.
Spring break is right around the corner… If you are looking for a fun, simple activity to do with your kids, try making these super easy spring cupcakes together…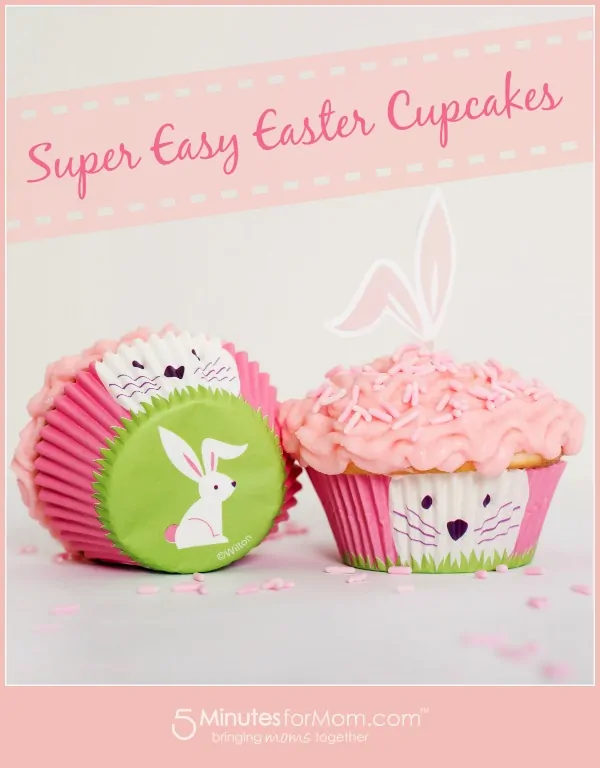 Kids love to bake — and they love to decorate their baked creations even more. My daughter Olivia sometimes even decorates muffins we have made.
So the other day, when I saw this Bunny Cupcake Decorating Kit by Wilton at HomeSense, I grabbed it. (The style I used isn't available anymore, but here is a similar Bunny Cupcake Decorating Kit if you want to buy online.) I figured I would hold on to the kit until next week and use it to occupy Olivia one afternoon during Spring Break.
But the decorating kit looked so fun and easy, I couldn't wait. Last weekend when Susan's girls were over, we whipped up a batch of vanilla cupcakes and a bowl of butter-cream icing, and had some spring decorating fun.
Decorating Tip:

If you are using paper cupcake liners like the ones in this bunny cupcake kit, consider using two or three liners per cupcake if you want to maintain more color in the liner after baking.
Of course, after the decorating was done, we had some photo fun too. (Our dog AJ got into the action. Liv actually ended up dropping her cupcake by mistake and AJ downed it so fast, there was no getting it from him.)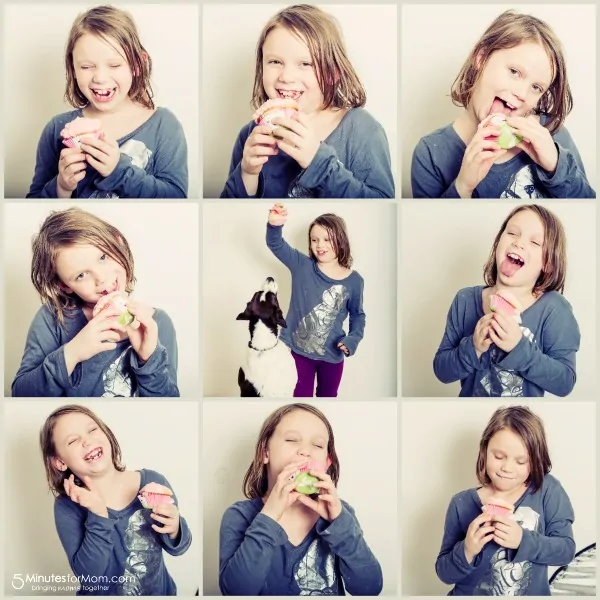 Hope you have a great spring break and a wonderful Easter!
Find More Recipes and Easter Ideas
Look for more tasty ideas in these Food Blog Posts and find Easter Ideas on our Easter Pinterest Board.
Written and photographed by Janice, co-founder of 5 Minutes for Mom and owner of Janice Croze Photography.