This post may contain affiliate links. Read my disclosure policy here.
Please don't hate me for this… I know I just got back from 3 weeks in Italy and I don't deserve another sweet treat of a trip… but really, how could I say no???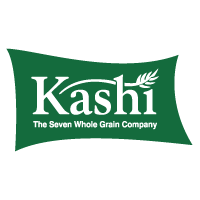 The very cool folks at Kashi are hosting an All Natural Mommy Blogger Adventure in San Diego and I'm honored to be invited.
Of course, I can't wait to hang out in San Diego with some awesome blogging friends… but the truth is I'm really excited to learn more about the Kashi company.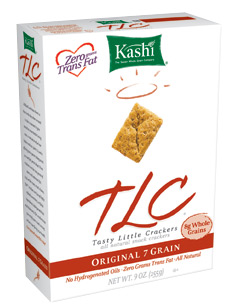 I remember the first time I ate Kashi 7 grain crackers…
I was at my older sister's house baby sitting my oldest nephew. He was actually my only nephew at that time. Digging through her cupboards for snacks, I came upon a box of Kashi TLC Tasty Little Crackers – Original 7 Grain crackers.
I had to apologize when my sister returned home because I'd almost emptied her box. On my next trip to the grocery store, I stocked myself up on Kashi crackers.
So when an email came through from Kashi, I clicked to see what was happening.
I visited their website and grew even more fond of the company. Here's a quote from their Meet Us page:
We are a small (after 25 years, still fewer than 70 of us) band of passionate people who believe right down to our bones that everyone has the power to make positive changes in their lives. We think getting healthy starts with taking little steps, like choosing healthy all natural foods.
They've even set up an interactive community on their site where you can accept and track challenges, participate in discussions, find coupons and more.
I love that Kashi is a company trying to help us North Americans make healthier food choices. I actually get enraged when I walk through the grocery store at the unnecessary garbage ingredients in so many products.
I believe food manufacturers have a responsibility to make products as healthy as possible.
And I love that Kashi embraces their responsibility and is on a "mission to make healthy foods that taste great."
I'll keep you posted about all I learn while I'm there… I'll be tweeting @5minutesformom using the hashtag #kashimom.
Just so you know… Kashi is covering my expenses to attend their Mom Blogger Event. Thanks Kashi!
Written by Susan, co-founder of 5 Minutes for Mom.
You get our feed right?