This post may contain affiliate links. Read my disclosure policy here.
We're thrilled to introduce our new Blogging and Social Media Training Team who will be joining us for training webinars, group mastermind meetings and will be guest posting and participating in our social channels for the fall of 2013.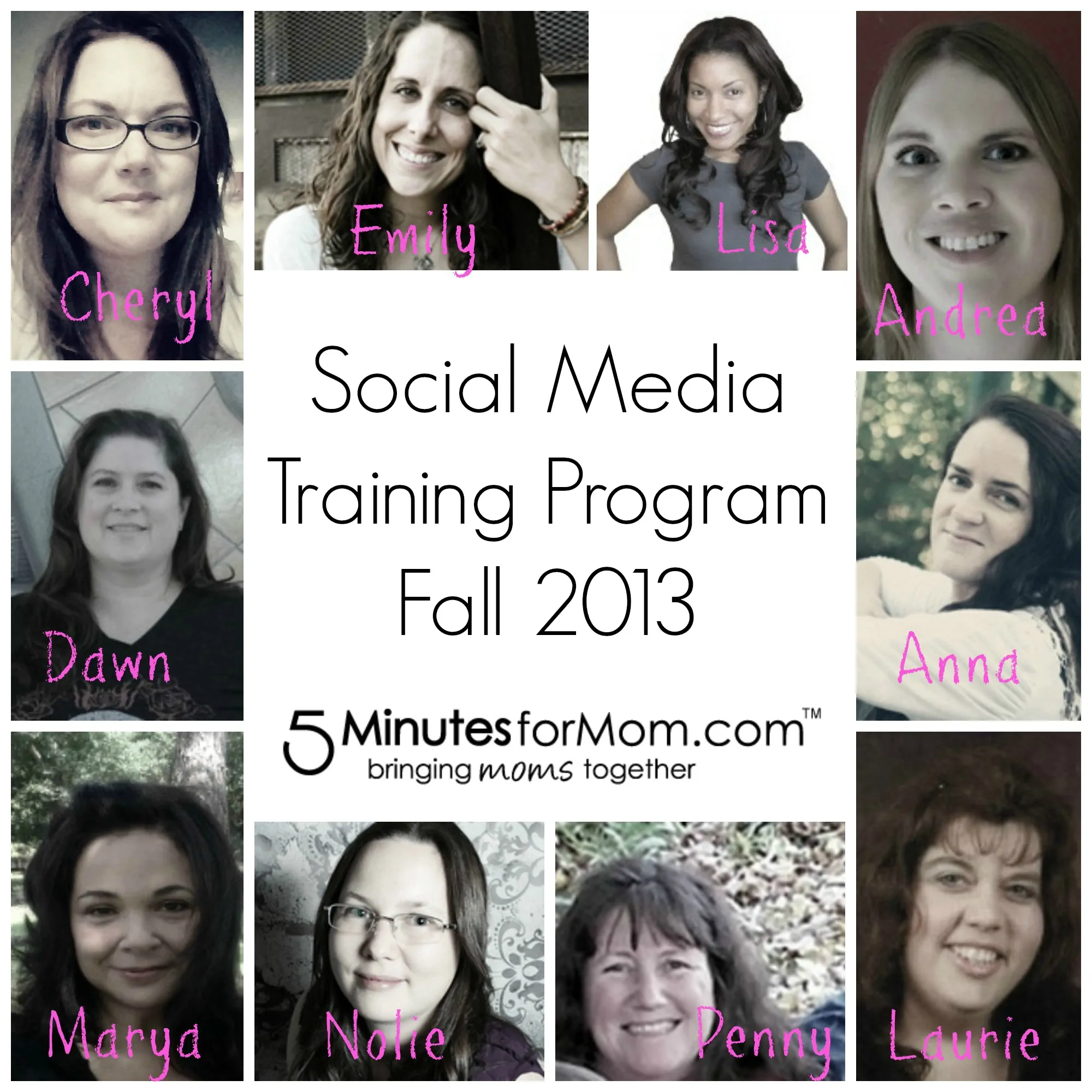 This group of ten fabulous blogging women will be advancing their blogging and social media skills here at 5 Minutes for Mom.
They are all successful bloggers and are taking this step to push their own blogs to the next level as well as build their resumes and portfolios for advancing their careers and/or consulting businesses.
You can follow them all on Twitter at @pennyraine, @simplyandreah, @grneydcntrygirl, @noliesplace, @IamADisneyNerd, @Dlifestylist, @the_okayest_mom, @suncoastmomma, @cherylbudge, and @lauriebostwick.
Penny Raine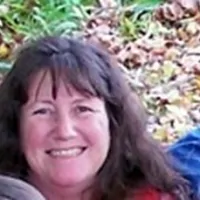 Penny Raine is known as  momma to 8 youngins, Grandmomma to 5 so far. She is also wife to minister hubby known locally as "jumpin Jim". They have been married since '86, goodness how many years IS THAT?
They live on a horse farm in Mid TN and operate a home business building custom furniture from antique barn wood.  In addition to raising her own children, Penny spends her time encouraging other mothers young and old, and writing books and magazine articles that do the same. She has an online bookstore where she is constantly adding new e-books, and a blog at PennyRaine.com where she shares about farm and family life and the constantly changing seasons of motherhood.
Andrea Hatfield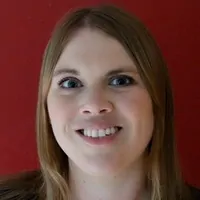 Andrea is a busy wife and the mom of two sons. She has been blogging since 2008 and currently runs a lifestyle blog, Moody Mama Says. She frequently works with brands and isn't shy to share her opinions about the latest items on the market. When she's not running her blog,  Andrea can be found cooking something up in the kitchen, reading the latest women's magazine or playing with her camera. Andrea has a soft spot for animals, especially her four cats and two dogs. Originally from Indiana, Andrea and her family now call the Louisville, Kentucky area their home.
Anna Hettick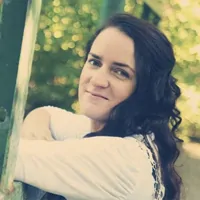 I am a wife & stay at home mom. I write on my blog Green Eyed Country Girl about life in general, fashion that I love, and sometimes my journey as a photographer. I love all things country – cowboy boots, spurs, hats, hay bales, etc. – NOT country blue & mauve! Nutella & iced coffee are crucial to my well being. I am extremely excited about this new intern opportunity with 5 Minutes For Mom.
Nolie Smith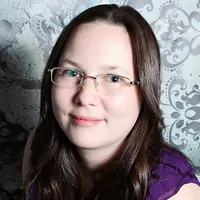 Proud fiance to a Canadian Forces member. Mother to 2 boys and step-mother to 1 boy. Currently filling up her spare time with planning her wedding, selling scentsy, blogging and all things social media. Nolie has also just discovered price matching and couponing which she is using to her advantage to save money for her wedding.
Nolie loves to share stories of her life, her boys and anything else on her mind over at her blog Nolie's Place (www.noliesplace.com).
Dawn Cullo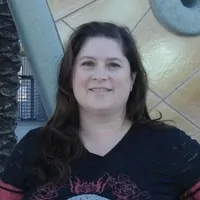 Dawn was a Disney Nerd in training at an early age.  She first visited Disneyland in 1977 at the age of 4 and was hooked.  She is an avid photographer and writer.  She previously wrote for her own Mommy Blog called "Dawn's Blog: I'm a Sassy Mama and I Blog to Prove It" for 8 years from 2004-2012.  She took a year off of writing and has returned with her new project "I am a Disney Nerd" http://www.IAmADisneyNerd.com.
Dawn lives in Northern California with her two daughters and her husband who are also Disney Nerds. Dawn has introduced the magic of Disney to her daughters, and instills in them that if they can dream it, they can do it.
Lisa Leslie-Williams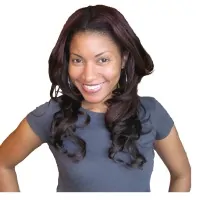 Lisa is a pharmacist turned lifestyle blogger following her passion for all things food, family and travel. She is married to her college sweetheart and they are raising their 2 little ones in their Washington, DC area home. Although her 3 year old and infant keep her extremely on task, she makes time to host cooking socials and takes on lifestyle consulting projects several times a year.
Lisa hates limits but loves taking the ordinary and making it extraordinary. She's a little bit of Martha Stewart, Rachel Ray and Samantha Brown disguised as a suburban mother with a Caribbean accent. You can read more about her tips on travel, family living and try several of her own original recipes on her blog, The Domestic Life Stylist.  Follow along with her to "Live Life at Home with Finesse and Style".
Emily Thomas
Emily once taught juveniles in the prison system, and that did not kill her. This is how she knew she could survive parenthood. A wife and mother of two littles, Emily has decided she might not be Mom of the Year, but she is pretty sure she can be The Okayest Mom. Before kids she was a teacher, nurse, and world traveler.  Now she mostly travels around her house picking up toys.  Choosing to use her writing powers for good rather than evil, Emily employs humor and candor to share survival tips, encouragement, and her own stories of motherhood-gone-okay in an effort to build up worn-down moms everywhere.
Marya Mesa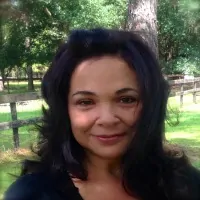 Marya is a mother of 4 children with multiple special needs. She blogs about special needs and faith at www.suncoastmomma.com. Her passion is raising awareness and acceptance for persons with disabilities.
She loves cooking and trying out new recipes, yoga, classic rock, reading, social media and her dogs.
Cheryl Budge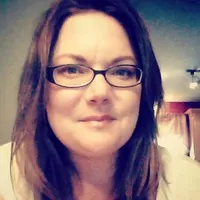 Cheryl is a mom of four.  You can find her writing about her family, travel, fashion, reviews and just about anything that pops into her head at cherylbudge.com and TheBudgeBunch.com. When she is not sitting at her computer being oh so social, she is the typical "Mom Taxi" driving her kids to all of their activities they begged to do but then complain about going to. Getting through life one coffee at a time. Her family is thrilled she can finally put twenty years of being a computer geek to good use.
Laurie Bostwick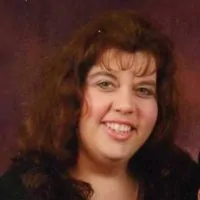 Laurie can be found most days creating in the kitchen. She has been blessed to be Toby's wife for 22 wonderful years and the Mama of 4  amazing children (aged 10-20) God has entrusted her to raise for Him. She heartily welcomes you to visit her at her blogs, Our Abundant Blessings and  Homemakers Challenge. This family of six makes their home on a small grass-fed & finished beef farm, surrounded by many pets. Being together is the best part of life, making it all work and flow is a task that Laurie gladly welcomes, for she knows that the time is all too fleeting for homeschooling, and preparing her babes for life on their own.
Our Programs to Help Moms Work at Home
This training program is one of the three ways we're helping moms work at home.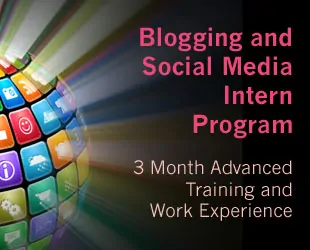 The first is our Work-At-Home and Business Building Resource Email List where we are sharing targeted quality information about working at home and building small businesses.
The second is our new #WAHMStrategy Hour – Google+ Hangouts that we're running every other Wednesday at 10 am Pacific / 1 pm Eastern. During these strategy sessions, myself, Janice, and other expert guests gather to share tips, tactics and straight talk about working at home.
And this 3 Month Blogging and Social Media Training Program is the third part of our plan to help more moms work at home.
Our fall session will run through September, October and November. We'll hold a Winter session running January, February and March.
You can apply for the winter session anytime and we will review applications in December.