This post may contain affiliate links. Read my disclosure policy here.
Jackson's 5th Birthday Party
My house is still a mess. My laundry is folded, but still waits in the hall, piled three towers high in baskets. My tree is still standing, unlit and lonely.
My bloglines are bursting, I missed all my Wordless Wednesday friends, and I have barely posted since Friday.
But this weekend I celebrated my baby becoming a boy. We threw a party – we gorged – we spoiled him – we loved every second!
So my fellow tacklers, this is the only tackle I have to show you – but really does it get much better than this?
So what did we do? We had a Star Wars Skating Party – how cool is that! With a rink to ourselves and a dressing room pizza party – we had a blast! Here are some highlights: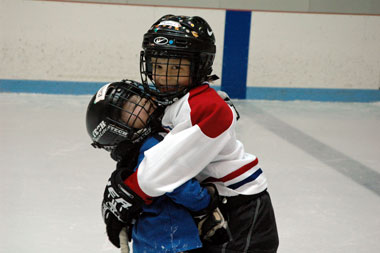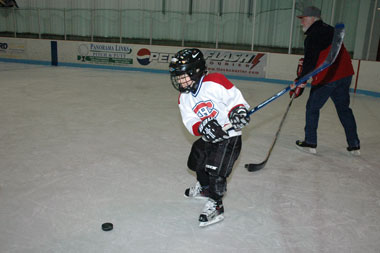 | | | |
| --- | --- | --- |
| | | Note: my precious niece Julia is on her skates for the first time! I bought them for her the night before the party and she was so thrilled it was one of the highlights of my entire life. She loved skating and cried when we had to come off for pizza. I took her skating again today after Jackson's lesson. She stood all by herself – pretty impressive for twenty months old! |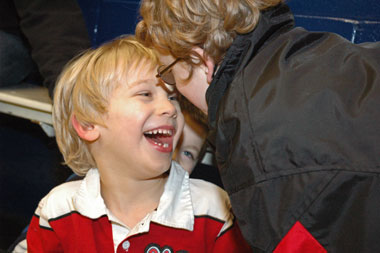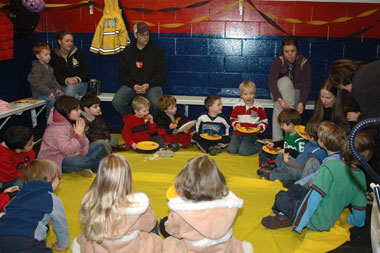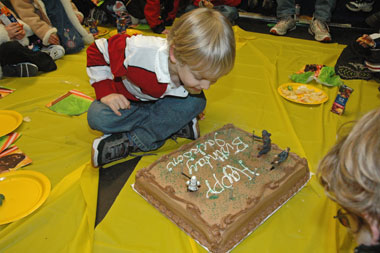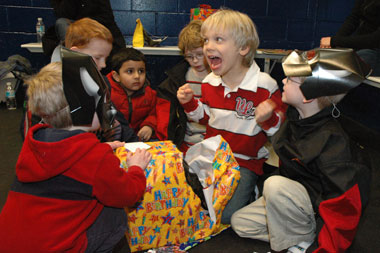 Join Us For Tackle It Tuesday

We're making housework blog-able!

Each week on Tuesday, we are posting before and after pictures of a project or trouble area that we tackled this week.

Find out more about Tackle It Tuesday here.

The project can be little or big – whatever you want. Basically, Tackle It Tuesday is about giving ourselves incentive, deadlines and satisfaction in getting our household tasks done.