This post may contain affiliate links. Read my disclosure policy here.
I don't have much physical storage space. I live in a small townhouse and storing anything means investing in it.
I'm in a continual battle to keep our stuff contained. These are the three steps I try to follow: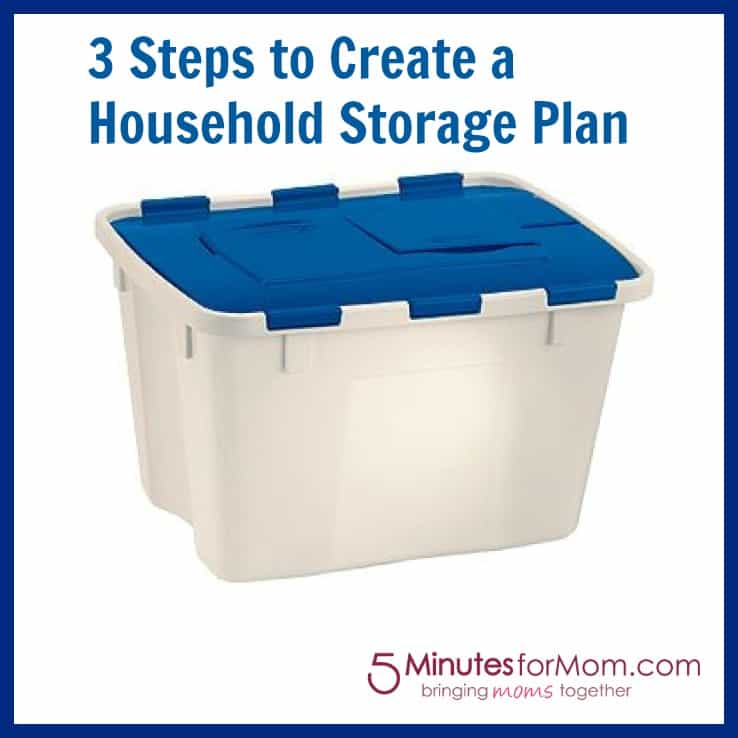 Step 1: Continually Purge — I'm by nature a pack-rat. I find letting go of my stuff tough. So my approach is to donate my extra items to charity. I don't personally go to the effort of getting a tax-receipt, although I have heard that it is a possibility.I take the easiest route and let an organization such as Big Brothers pick up my bagfuls of extra clothes etc and remind myself that it is going to a good cause.
Step 2: Sort and Organize — In a house of any size, sorting and organizing is key to being able to find what you need, where you need it and when you need it.Since I'm not a woman with a passion for organization, it is a chore for me to sort through piles and find appropriate homes for each item. So I try to invite over a friend to chat with me while I work or at least turn on the TV for a little distraction.
Sure it may slow me down, but it helps make the job a little more fun.Another trick that helps me is to assign a certain day of the week to tackle my household projects. On our blog 5 Minutes for Mom, we have a weekly feature called Tackle It Tuesday where our readers can all share their household tackles and have fun together.
Step 3: Store Items Efficiently and Label — Personally, I think the best part of organizing is shopping for all the great containers and storage systems available these days. Heck, there's even a store called The Container Store. I just love browsing through that site and imagining my house all organized.I also am a big fan of Space Bags that let you use a vacuum to compress bags of linens and clothes.
For me and my tiny home, those are a must.And in the end, it all comes down to the label. Whenever I don't bother to label a container, I kick myself later. Especially when you're packing away something in the garage or you've shrunk it down in a Space Bag, you definitely want to know what's in there. And no, you won't remember six months from now.
Tackling those three steps a couple of times a year will help keep your household's storage under control.