This post may contain affiliate links. Read my disclosure policy here.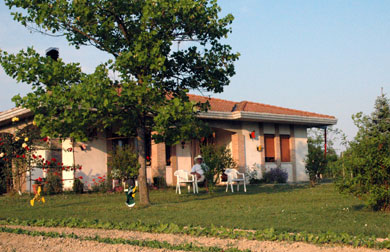 It's almost 5 am, I've just written 10 posts and I haven't been to bed.
My bags are only half packed and my plane leaves in 12 hours.
I'm going to catch a couple hours of sleep before I begin the oh-so-fun 9 hour red-eye flight to Amsterdam with 2 tired little girls, 1 of whom won't have a seat because we wanted to save $800.
(Crazy us, I know… but she slipped in under that 2 year mark and well… that's a lot of money to me. So I'm hoping for empty seats on the plane. )
From Amsterdam, we'll hopefully make our connection and arrive in Venice a couple hours later. Rob's parents will meet us there and drive us 45 minutes to their home in Treviso.
It will be a long journey, but well worth it once we arrive.
Julia is so excited to see her cousin Emily again. Here's a photo of the last time they were together. Julia was the age that Sophia is now… 2 years old, Emily was only about 6 months old and Sophia was still in my belly.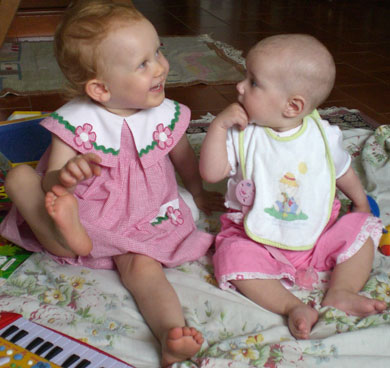 I can't wait to watch the three girls — Julia, Sophia and Emily — play together!