This post may contain affiliate links. Read my disclosure policy here.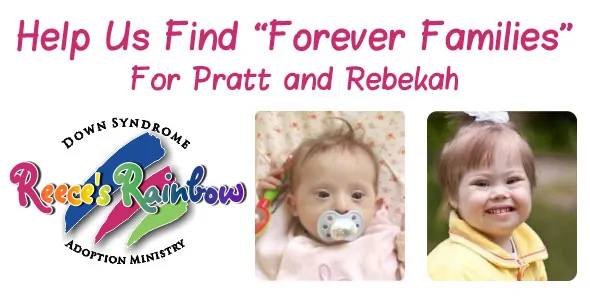 Miracles happen all around us and sometimes we get to be part of one.
My path through life this far has twisted and turned and sent me climbing and falling. I never could have planned the life I have now, but I love it. It's far from perfect — I'm a single mom struggling to pay the bills — but it's exciting and the fun part is I have no idea how my story will end.
Recently two of my dreams came together and let me be part of a miracle in action.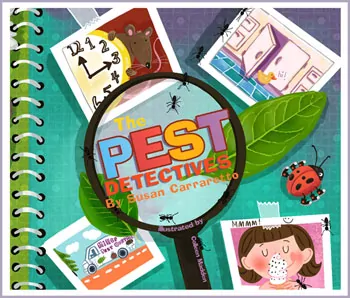 I've shared with you how my dream of writing a children's book came true and my first book, The Pest Detectives is now available for free digital download through iBookstore and other platforms.
But I hadn't yet told you the other half of the story.
As part of my compensation for writing this book, the publisher NPMA allowed me to select a charity of my choice for a donation of $10,000!!!
For months I wrestled with the decision of which charity to select… there are an endless deserving number of causes I'd love to help… but my mind always came back to a charity that Janice and I stumbled upon early in our blogging days here at 5 Minutes for Mom.
It is Reece's Rainbow.
Reece's Rainbow helps families adopt children with Down Syndrome from overseas.
From the first moment I saw their website, I knew I wanted to help them in a big way. But my life isn't such that I can adopt one of these children myself despite my strong urge to help.
So I decided to use the $10,000 to help Reece's Rainbow.
I called the founder, Andrea, to discuss how best to use the donation. We decided to give $5,000 to help an amazing family who is adopting two girls from China. They are in China right now and have their two new girls in their arms.
The Dashers have twelve children. Their two youngest children have Down syndrome and they have just adopted these two more little girls with Down syndrome.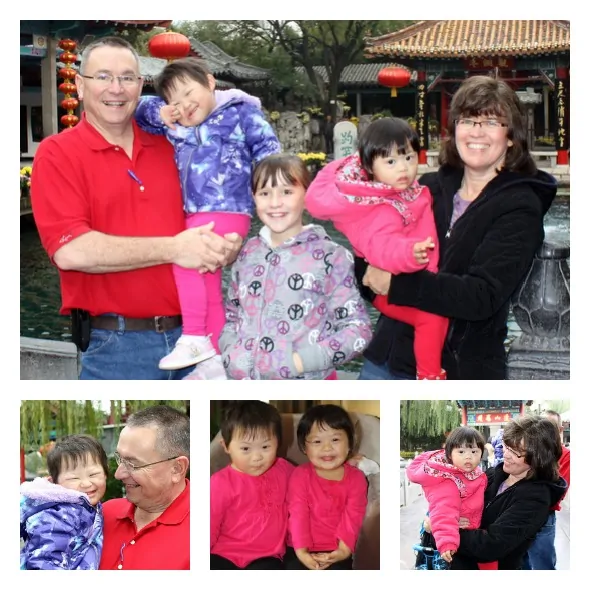 In addition to helping the Dasher family, we are giving $2,500 each to two children who are waiting to be adopted.
Our donations are placed in each child's account to help a future forever family bring them home.
Again selecting which children to help is impossible, but had to be done. I scrolled through and picked one infant boy and one toddler girl. Then I heard back wonderful news – the girl had just been adopted and was no longer a waiting child. I was overjoyed for her and selected another toddler girl for my donation.
So we have now added $2500 to the adoption funds for Pratt and Rebekah.
But the story doesn't end here… We want to continue to help bring these two children home to their forever families in North America.
You can donate – even the smallest amount helps – into their accounts and also tell all your friends and families about Reece's Rainbow and these children. You may know their future mothers, brothers, aunts, uncles, brothers or sisters and it might be YOU that makes the miracle of their families complete.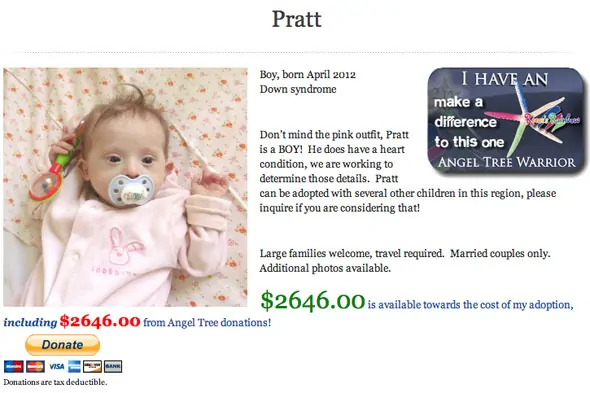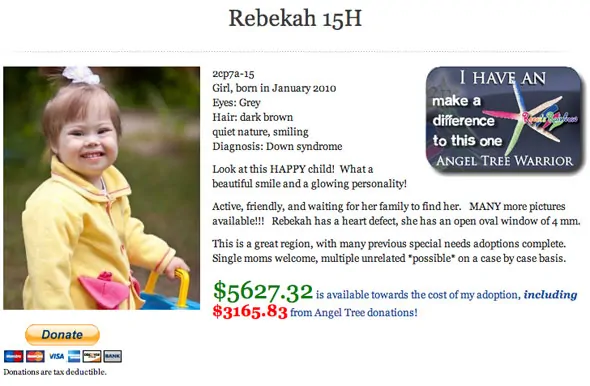 Join us as we take part in these miracles!
Written by Susan Carraretto, co-founder of 5 Minutes for Mom
Talk with me: @5minutesformom and Facebook.com/5minutesformom
Pin with me at http://pinterest.com/5minutesformom/