This post may contain affiliate links. Read my disclosure policy here.
Well, we are back home from the Mom 2.0 Summit.
We had a fabulous time! The Summit was such a success. Everyone walked away smarter, with great tools and ideas to grow their sites and stronger relationships with other bloggers and marketers.
You'll definitely want to put the Mom 2.0 Summit on your calendar for next year.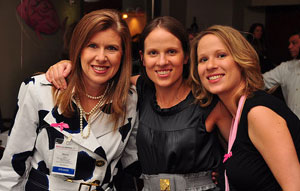 We had the incredible opportunity to interview many popular bloggers and mom entrepreneurs. (Here we are with Maria Bailey from BSM Media.)
Stay tuned to our RSS feed, because very soon, we will be sharing our video interviews right here at 5 Minutes for Mom.
We were also very lucky to watch two talented (and attractive!) singers perform over the course of the weekend. (One mom blogger even threw her nursing bra at one of the singers! LOL We mom bloggers have a good sense of humor.) Janice and I also had the fun of interviewing them one on one. You don't want to miss those interviews!
We also finally met in person our assistant, Erica. As I expected, when we met, it felt like I'd just seen her the day before and every day before that. Since we talk so much via IM, email and phone, it was as if we had known each other for years. She fit right in with us.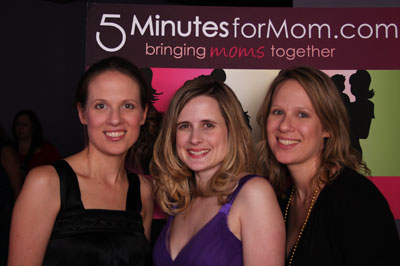 Since Sophia still nurses, I brought both Julia and Sophia with me to the conference. My mom flew over after the New York Toy Fair ended and enjoyed some time in Houston with the girls taking them to the aquarium and the children's museum. Yay for grandmas!
The girls had a fabulous time at the unbelievably family friendly Four Seasons and they loved Texas.
We are still unpacking and winding down from the trip. There is so much work to get caught up on. Meanwhile, our fantastic videographer is currently working away editing our interviews and clips from the sessions at the Mom 2.0 Summit.
Stay tuned over the coming weeks, as we post about the summit and share some fun photos and video interviews with you.
The entire conference was fantastic. Everything from the sessions to the carnivale party on Friday night was perfectly executed. We learned tons and had a blast!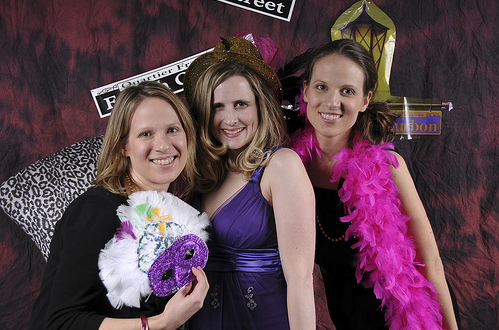 We want to thank the Kirtsy girls, Carrie from OpMom and everyone else who worked hard to make the Mom 2.0 Summit the incredible event that it was. We were blessed to be able to attend and be a part of it.