This post may contain affiliate links. Read my disclosure policy here.
I love to see moms inventing products that fill specific parenting needs.
You know when your kids are big enough to be out of a high chair or a restaurant booster seat, but they still could use a "boost"?
The Sitting Taller Booster seat is a mom designed lightweight, portable booster seat that kids can carry themselves as a backpack.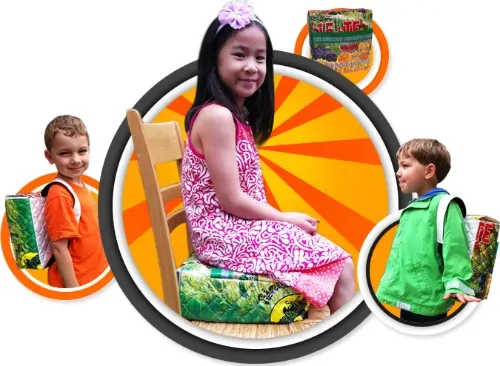 These unique boosters are made from recycled rice bags and have a furniture grade foam lift inside.
Your child carries it like a backpack and then lays the entire backpack flat on any chair for a 4 inch boost. It's convenient for movies, restaurants and even at home. My girls use theirs all the time at our kitchen table.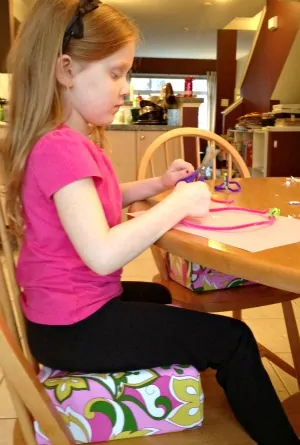 When my girls use their booster seats at home, they remove the seat cushion from the backpack and use the backpack for their toys.
We first had just one of these booster seats sent to us for review and my girls would not stop fighting over it. So we had to get a second seat. Now both 4 year old Sophia and 6 year old Julia have their own and the fighting had stopped… until cousin Olivia came to visit. Now it looks like we might have to order a third!
Here at 5 Minutes for Mom we love supporting mom run businesses and we encourage you to shop first with mom-owned stores and spread the word about mom-made items such as Sitting Taller Booster seats.
Disclosure: We received two booster seats for review.
Written by Susan Carraretto, co-founder of 5 Minutes for Mom
I answer to the name Mommy Blogger, but prefer the term Mom Blogger.
Talk with me: @5minutesformom and Facebook.com/5minutesformom
Pin with me at http://pinterest.com/5minutesformom/