This post may contain affiliate links. Read my disclosure policy here.
Does your baby treat books like chew toys?
I bet I can guess the answer to that… Yes, we all know babies explore with their mouths, so why should their exploration into the world of books not begin by gumming a good read?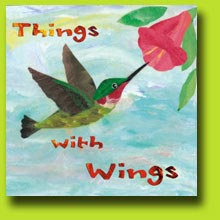 One brilliant mother of triplets recognized this need for babies to 'read' books in their own way. She invented TyBook — water-proof, tear-resistant and baby-durable books.
These baby books are entirely different than anything you've seen before. They are beautifully illustrated with wordless pictures that encourage you to engage in dialog with your baby.
Watch this baby in action with his beloved TyBook.
If you've got a little tyke who's into chomping on storybooks, please leave a comment and we'll enter you in the draw for a set of 3 TyBooks.
(US shipping addresses only this time… so Canadians you can enter if you have a US friend who could forward the books on to you.)
To ensure you find out if you won, when you enter this or any of our other giveaways, please add our email address ( info at 5minutesformom dot com ) to your safe senders list so that we can contact you if you win. Often our emails will get stuck in spam folders.
We'll draw the lucky random winner on Friday, Sept 21st.
Update: The winner is
#62 – Candice