This post may contain affiliate links. Read my disclosure policy here.
I am standing in the shower with Olivia, watching her as she studies the water trickling down the glass.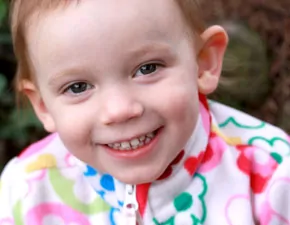 She enters a series of tics — she always does in the shower, just like she consistently has fits of tics on the change table.
My heart wrenches as I watch her move her weight back and forth from her left foot to her right, her hands clenched, head tilted and face contorted. She makes a humming vocalization while she is in the tic. The vocalization is new and I wince when I hear it.
Each tic lasts about 5-8 seconds, but they usually come in groups and so almost as soon as she finishes one, another one starts.
After a series of tics, her body unclenches and she makes a small gasp for air, as if the tics that just took over her body have exhausted her.
When she starts the tics, I usually pick her up and relax her to try to stop them. But today, I just observe so I can report to the doctor.
We have our appointment at the Pediatric Neurologist at Children's Hospital on Thursday afternoon. When the doctor's office finally called with the appointment, I had a rush of relief, followed by the awareness of how odd it was to be relieved that my child had an appointment at a neurologist! How did this happen — that my precious daughter has to see a neurologist!

As the tics worsen, my relief about getting the appointment lessens and my hopelessness grows. What can they possibly do? What hope can they offer? My daughter is getting worse.
I have had so much comfort from you though since posting about Olivia in December. Your support, love and prayers bring me more peace and hope than any doctor's appointment could.
THANK YOU so much!!! I appreciate you more than I can ever express.

Written by Janice, co-founder of 5 Minutes for Mom.
Don't miss posts, with our our feed and please tweet with us — @5minutesformom. 🙂