This post may contain affiliate links. Read my disclosure policy here.
Anna here with a tasty treat – Unicorn Popcorn –  for movie night, a party, or just because.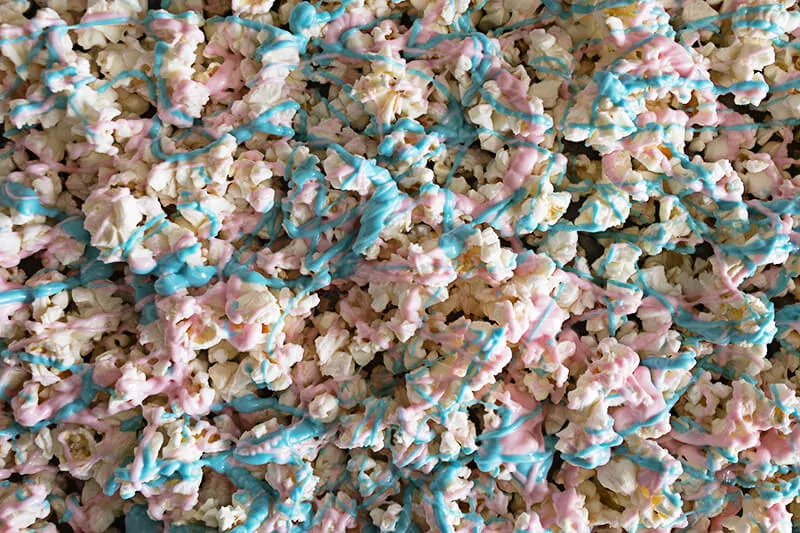 Unicorns seem to be so popular right now. I remember unicorns being fairly fun when I was young but unicorn themed everything really has exploded. Take a quick peek at Pinterest and you'll see you can find unicorn themed cakes, cookies, parties, practically everything.
My sweet daughter had a big birthday this month and she wanted a unicorn themed party. I obliged because before too long she'll think things are much too young for her!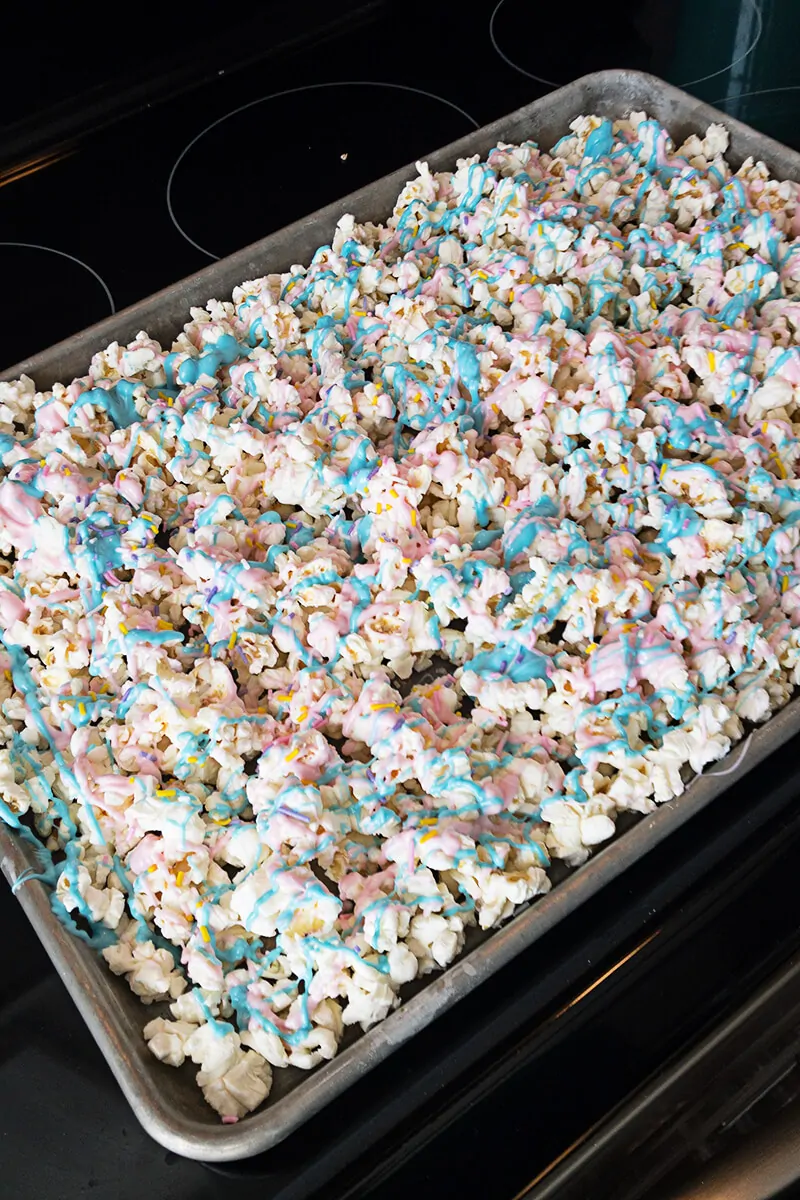 How To Make Unicorn Popcorn
Unicorn Popcorn is seriously so simple to make. All you need is 4 bags salted only popcorn, 2 cups of pink candy melts, and 2 cups of blue candy melts.

First, pop your popcorn, and then spread out the popcorn on a large baking sheet.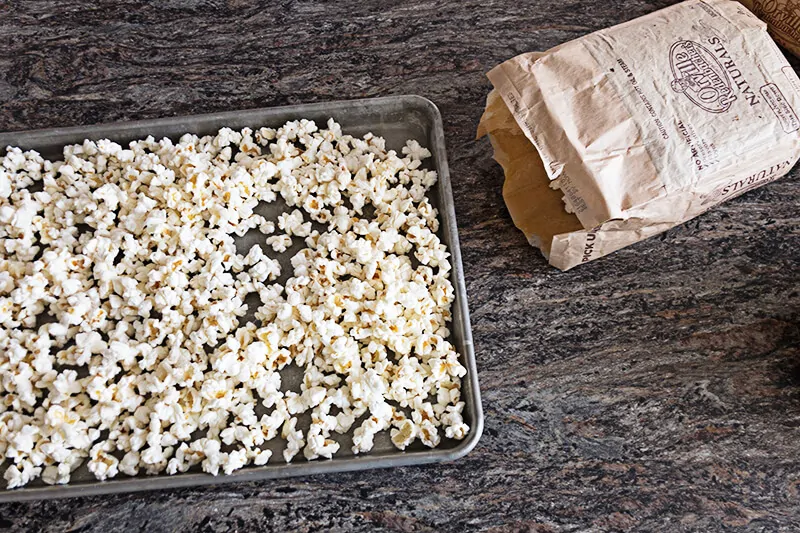 Next, melt your candy melts in separate bowls, according to the package directions.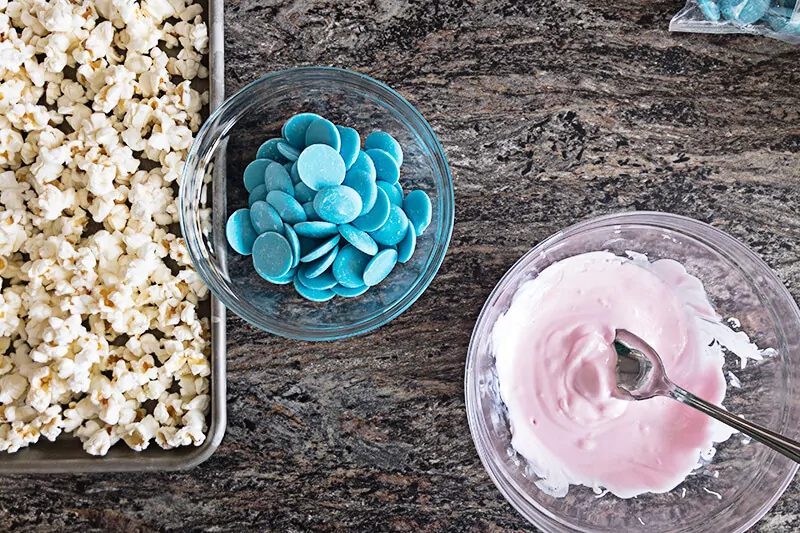 Using a spoon, drizzle the melted candy melts over all the popcorn on your baking sheets. Alternate between your two colors.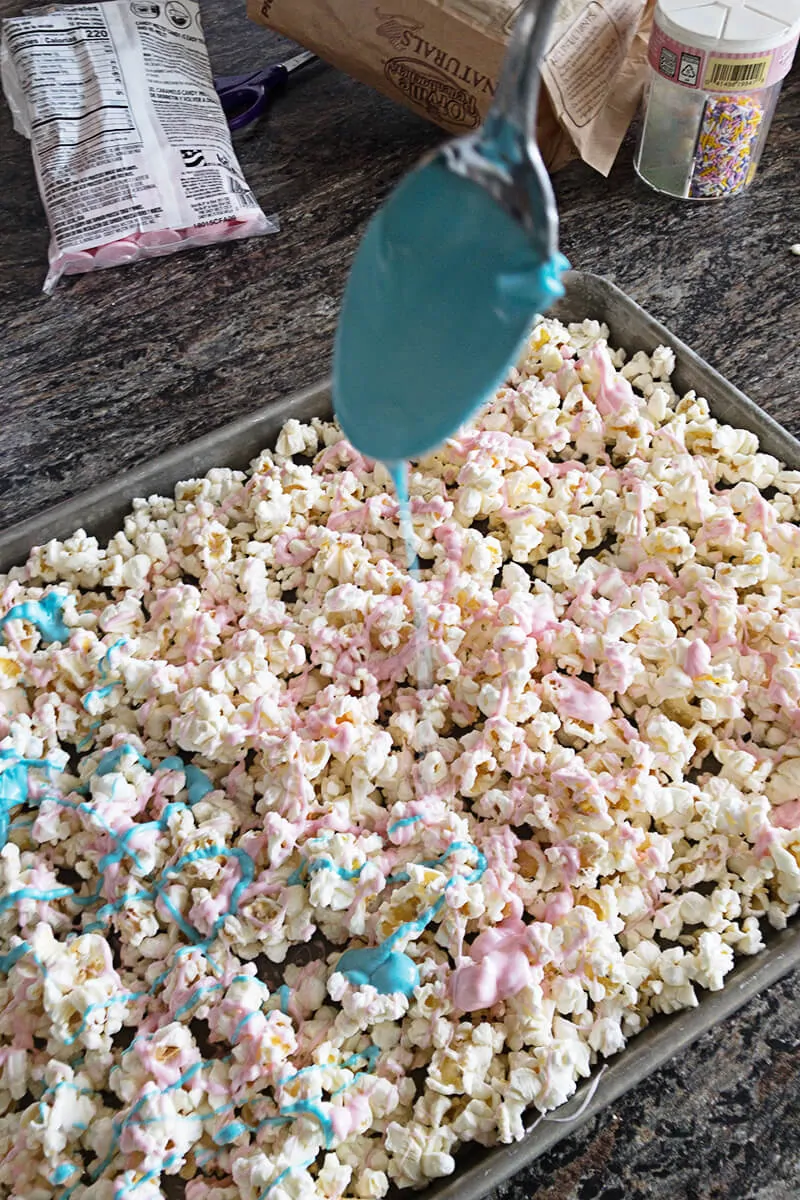 Once you've drizzled all the melted candy over the popcorn, set the popcorn aside so that the candy can harden. You can pop the baking sheet in the refrigerator for 10-15 minutes if you prefer.
After the candy has hardened, break the popcorn into pieces and place in a serving dish. Cover tightly with plastic wrap if you are preparing before you need the treat. The popcorn will keep wrapped in plastic wrap for several hours.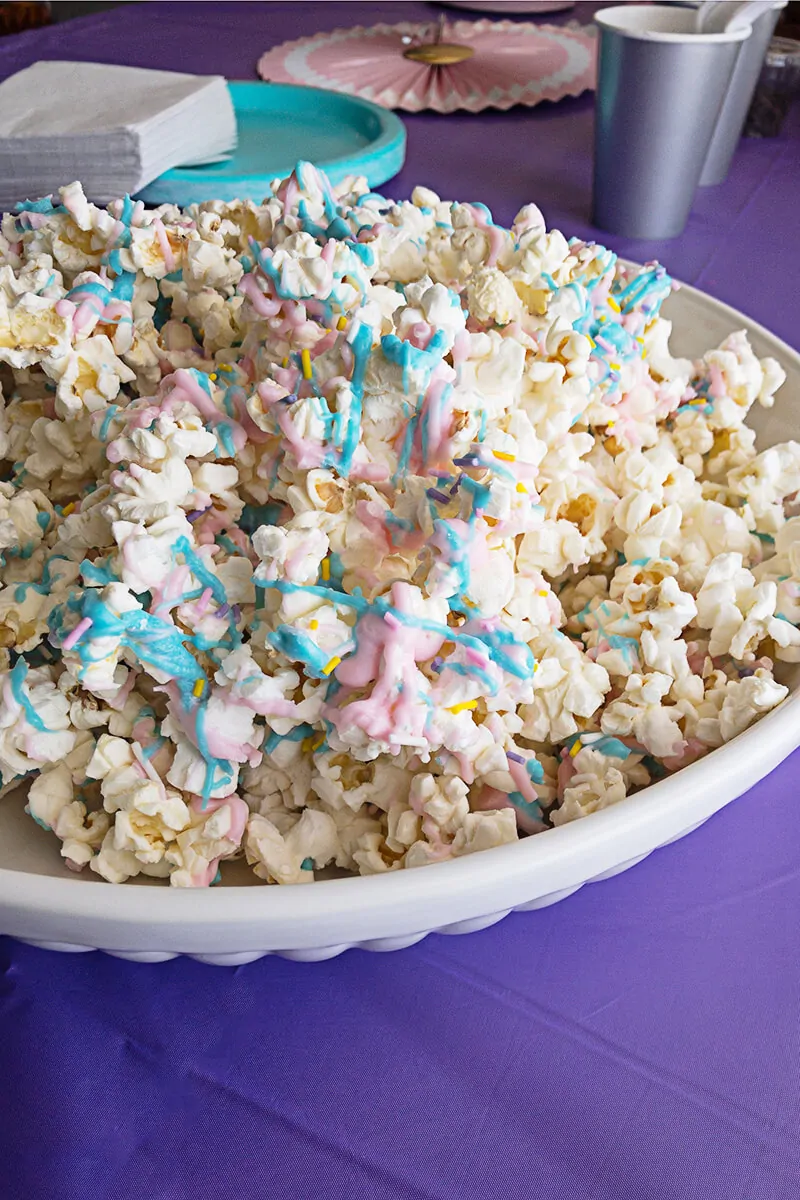 The girls at my daughters birthday party couldn't keep their hands out of this popcorn! It was a huge hit, and so simple to make that I know we will make it again and again!
Check Out Our Other Popcorn Treats
We love popcorn treats. If you liked this unicorn popcorn, you'll love these too…
Written by 5 Minutes for Mom regular contributor, Anna Hettick, owner of Food and DIY. You can follow Anna on Instagram or Pinterest to see what she's cooking.