This post may contain affiliate links. Read my disclosure policy here.
Happy holidays everyone!  Sarah here again from Bombshell Bling.  I simply adore the month of December, don't you?  It really IS the most wonderful time of the year!  Today I am here to share with you a simple and tasty recipe for Christmas Crunch Popcorn.  This recipe is adapted from a Halloween popcorn recipe from my friend Crystal at A Pumpkin & A Princess.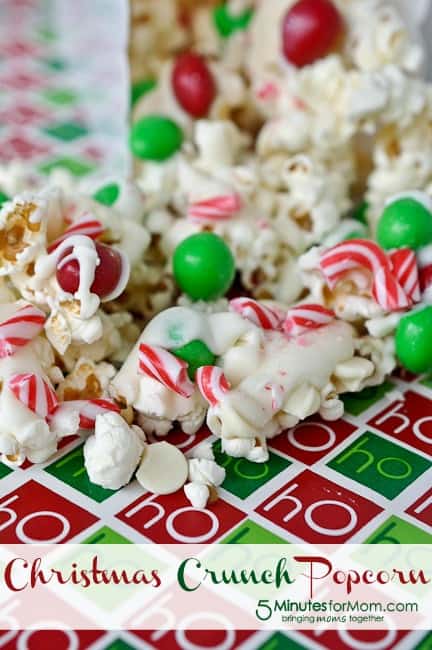 I brought it to a party and it was a big hit, which is awesome since it was so simple and quick to make!  Here we go…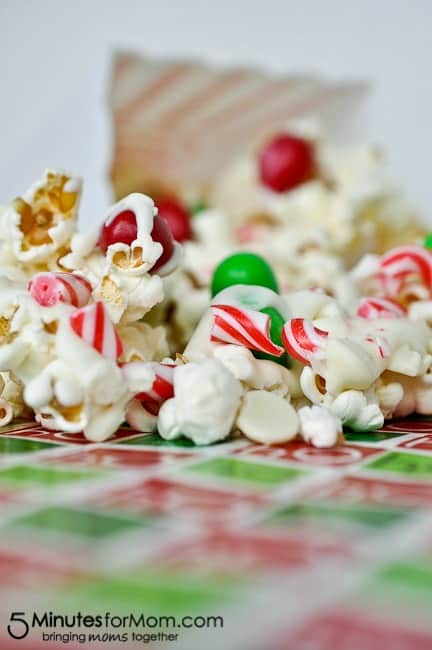 Christmas Crunch Popcorn
1/2 cup popcorn kernels or 1 bag of microwave popcorn (unbuttered)
vanilla almond bark
1 cup white chocolate chips
1/2 bag Holiday Almond M&Ms
10 mini candy canes
Begin by popping your popcorn.  Spread it onto a cookie sheet (or the counter) lined with parchment paper.
Melt some vanilla almond bark in the microwave.  Spoon it into a small ziploc bag while still VERY hot.  Snip a corner off of the ziploc bag and use it like a frosting bag to drizzle the almond bark all over the popcorn, zig zagging back and forth.  This helps the popcorn stick together and "grab" the other ingredients.
Sprinkle the white chocolate chips and the M&Ms evenly over the top of the popcorn.
Repeat the melting and drizzling process with more vanilla almond bark to "seal in" the candy.
Crush/break up the mini candy canes and scatter them over the top of the popcorn while the almond bark is still warm.
Allow to cool and then break up a bit and enjoy!  Yum yum!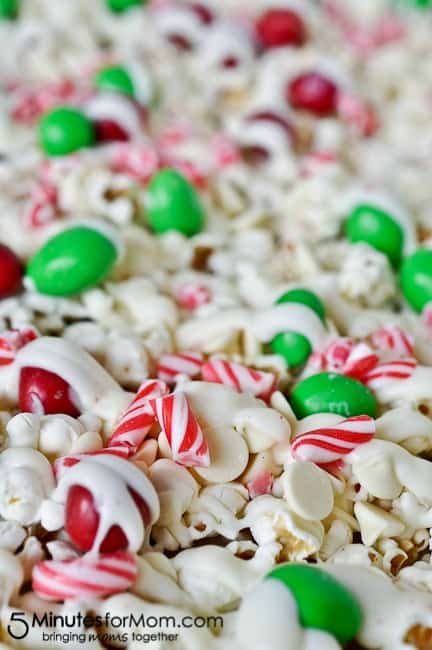 I hope you try this popcorn.  It is perfect for holiday parties or family holiday movie nights! 
If you enjoyed this recipe then you may also enjoy the following posts from my site, Bombshell Bling: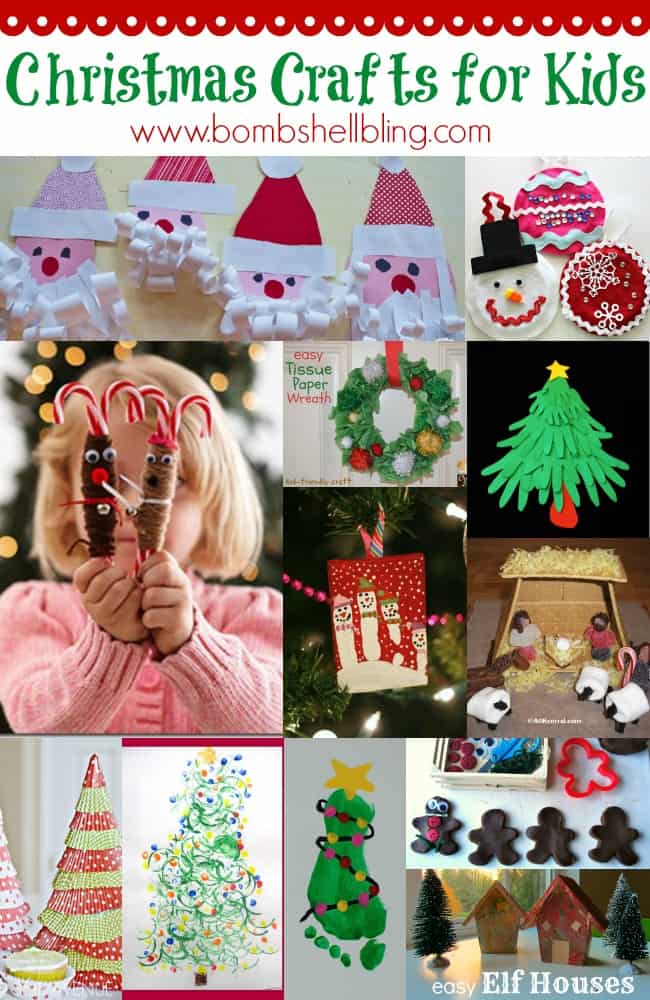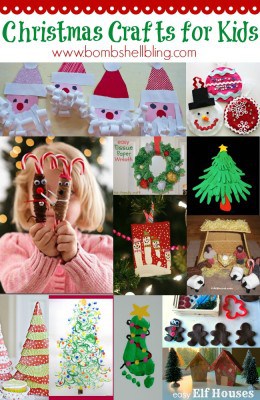 Christmas Craft for Kids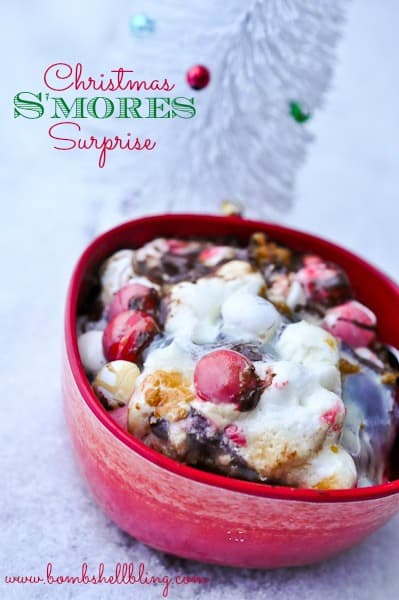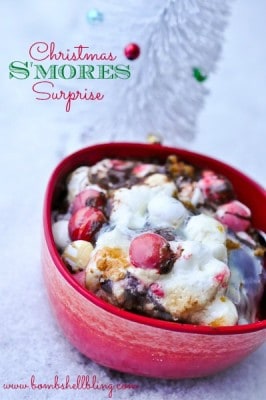 Christmas S'mores Surprise


Elf on the Shelf Ideas Using Marshmallows