This post may contain affiliate links. Read my disclosure policy here.
Are you prepared for a power outage?
Now that winter is here, power outages may be more likely and depending where you live, a long term power outage can be more difficult to manage during the winter. While in some areas, a summer outage without air conditioning can be the worst case scenario, in Canada most of us worry about winter power outages.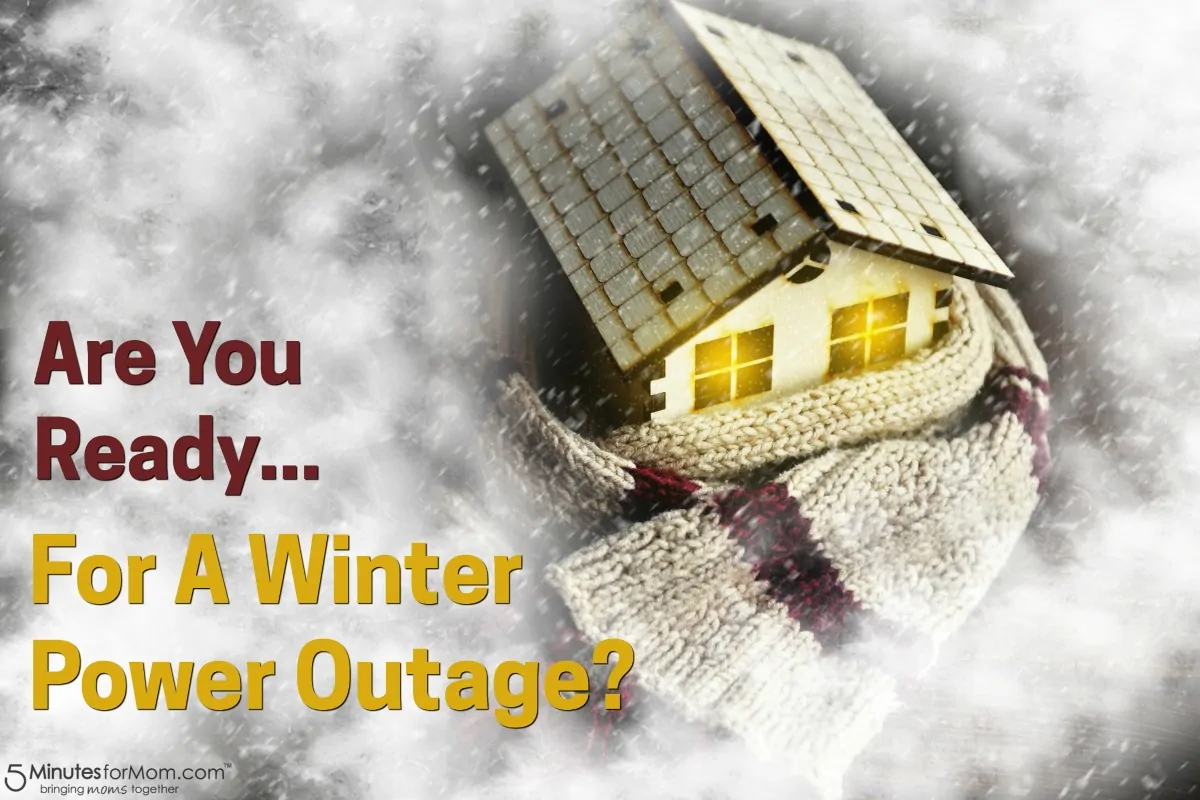 You can lose power to your home at any time of year and for many reasons.
But where we live in Canada, the winter season seems to be the most likely time that storms will knock out power lines and leave us without power in our homes.
Regardless of the time of year, one of the most frustrating problems when losing power is wasting expensive food that you have in the fridge and freezer.
At Janice's house, we store tons of frozen berries and other food over the winter. If we lose power for too long, we are at risk of having to throw out an enormous amount of food.
Some people have a major risk of their basements flooding because sump pumps not working.
And while it may sound like a minor inconvenience, losing the ability to use a computer can actually mean that someone is not able to do their work and bring in the family income.
Thankfully, there are affordable options to help you during a power outage.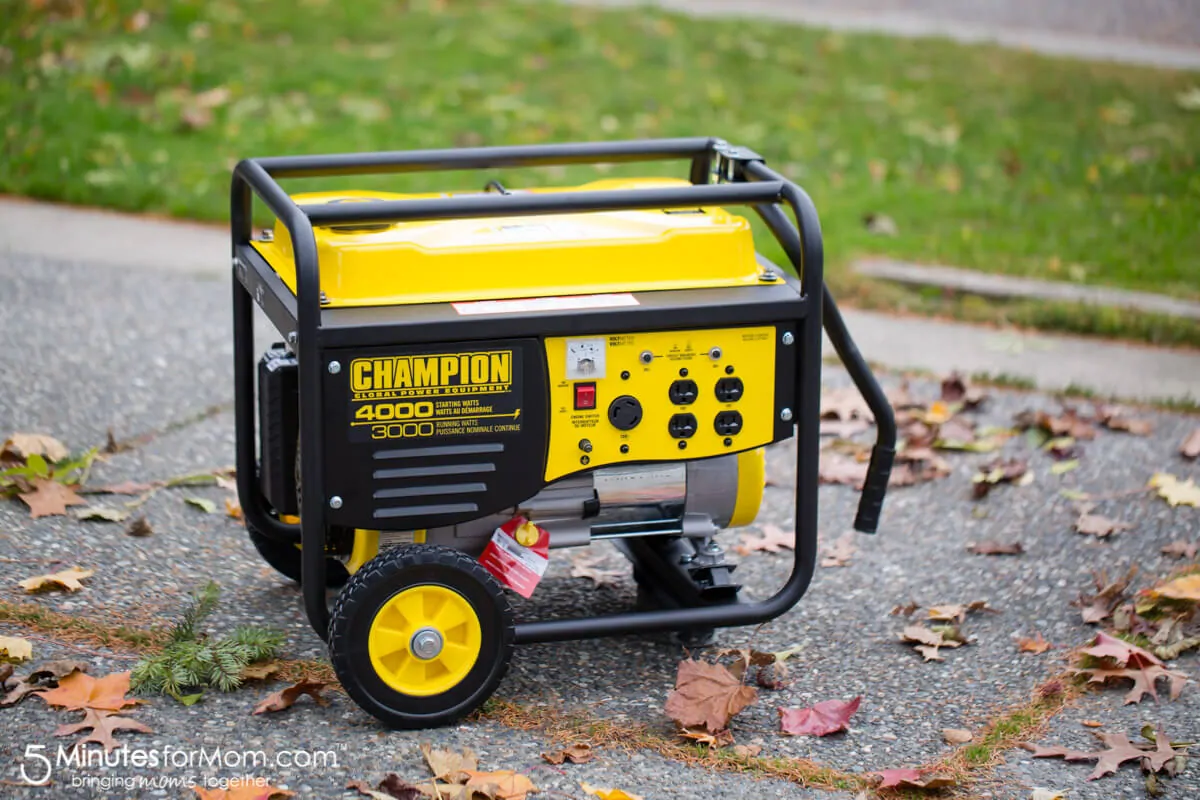 We recently had the opportunity to test out a Champion 3000W/4000 W generator that will be a great source of backup power for those times this winter when we will likely lose our power.
It has a 196cc Champion single-cylinder OHV engine and runs up to 10 hours at 50% load on a full tank of gas. The fuel tank is 3.4 Gallons (13 L). The wheels, folding handle and rugged frame make it easy to move around.
The generator retails for approximately $600 in Canada, plus taxes.
Champion products are available at a number of retailers across Canada, including Canadian Tire and Costco, with prices ranging from $299 to $1,100, depending on the product.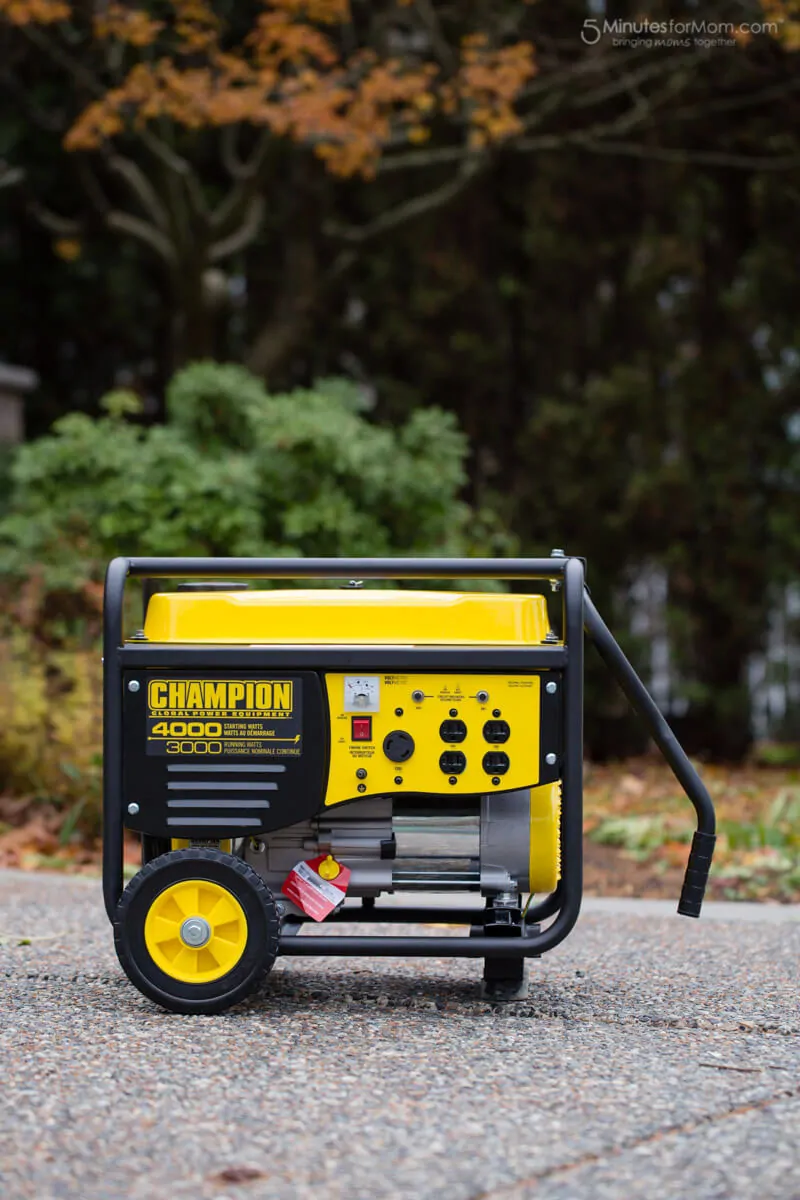 7 Steps To Get Ready For A Power Outage
Get your flashlights ready. Put flashlights near each family member's bed and in other key spots such as in your kitchen and living room. Also you can stock up on light sticks (glow sticks) and candles (remember matches.)

Restock your emergency supply kit as well as your food and water supplies. Ensure your food is not out of date and that you have enough food and water for everyone in your family for a few days. If your kids love drinking milk, consider getting some UHT long shelf life milk. If it is isn't opened, it has a typical unrefrigerated shelf life of six to nine months.

Use a surge protector on your power supply to computers. If you know a storm is coming, then unplug computers.

Purchase a few portable device chargers and keep them charged. Even short power outages can be a real hassle if your mobile phone runs out of power.

Be sure to have enough warm blankets to keep everyone in the family warm.

Always keep your car's gas tank full. If your local area loses power, you can't buy gas because gas stations rely on electricity to power their pumps.

Have a generator ready to help you power your freezer and keep other key appliances such as sump pumps running.
Unfortunately, power outages do happen. But with a little preparation, you can reduce the impact on your family and your home.
We hope these tips help you this winter.
Pin it for Later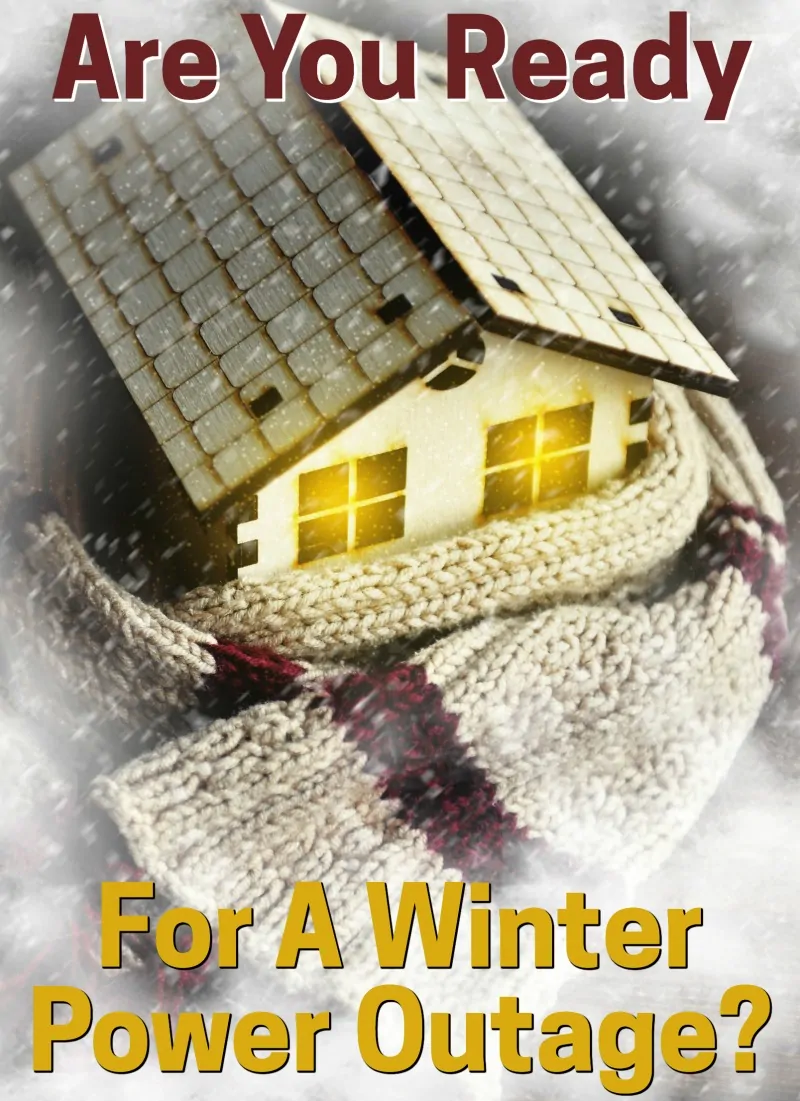 Disclosure: We received a sample generator to photograph for this post.
Written by Susan Carraretto, co-founder of 5 Minutes for Mom
Talk with me: @5minutesformom and Facebook.com/5minutesformom
Pin with me at pinterest.com/5minutesformom
Christmas Giveaways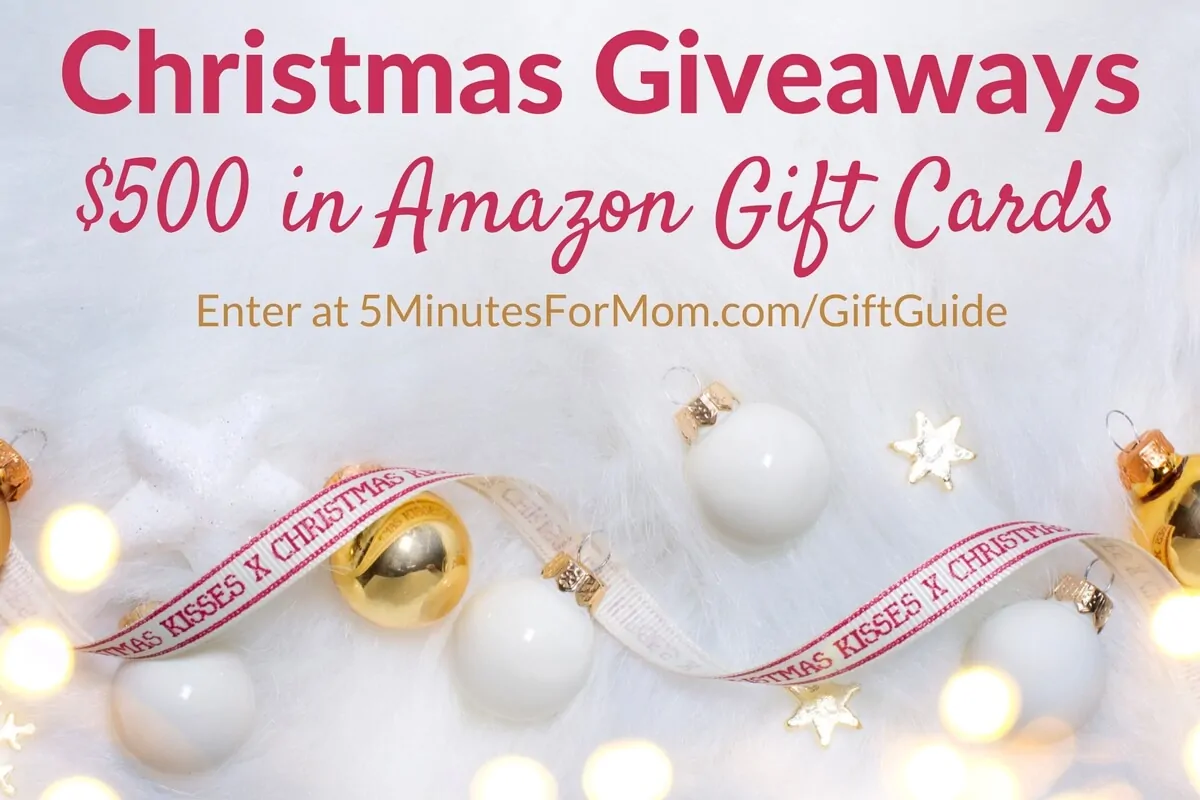 We're giving away a total of $500 in Amazon Gift Cards.