This post may contain affiliate links. Read my disclosure policy here.
Are you a Canadian who loves your single cup coffee brewer… but feels guilty using plastic pods? You're not alone… almost 40% of Canadians use single serve coffee brewers. But most of us don't realize that some single serve coffee pods can be recycled or composted.
This post is sponsored by KRAFT HEINZ.
We don't always have time to serve up a fresh full pot of coffee in the morning. Between making sure our kids eat breakfast, packing their lunches, and getting them out of the house on time for school… we don't have much time for ourselves. So we love the quick convenience of a single serve coffee pod.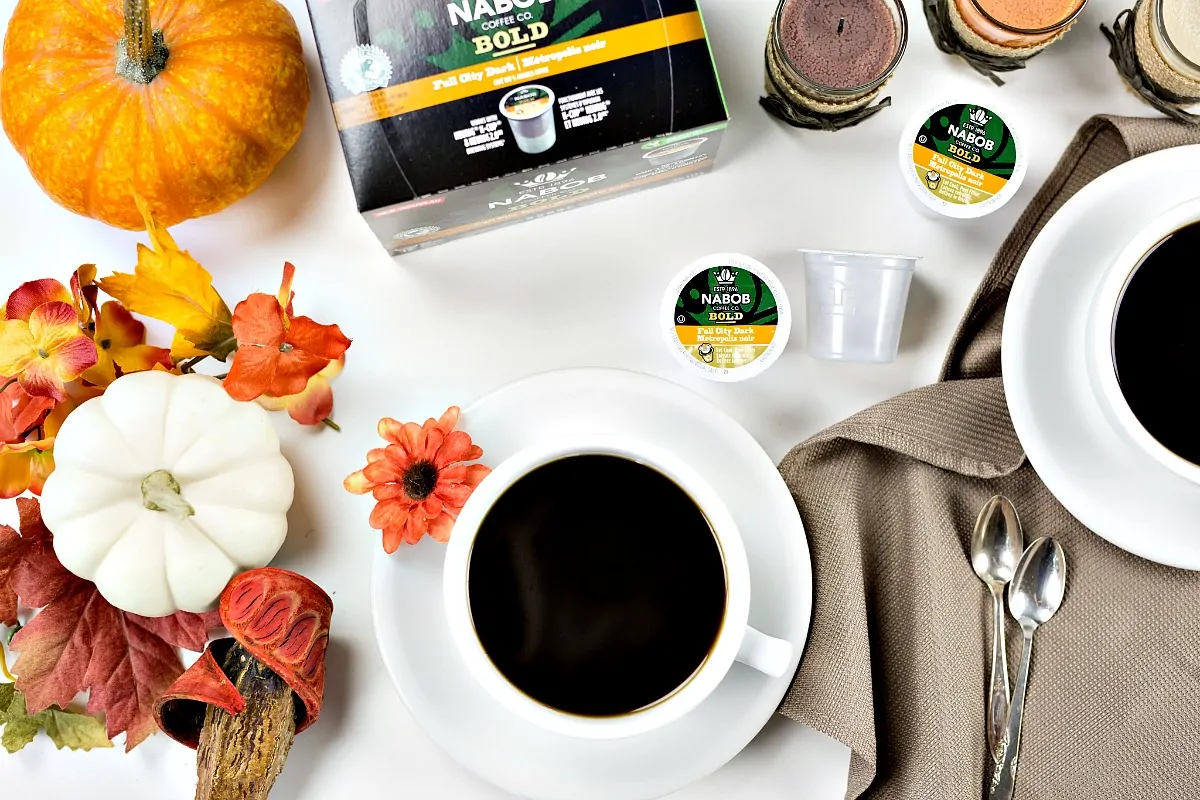 Single brew cups have become so popular nationally and while many Canadians use them in their homes not all know how easy it is to recycle them.
That's why we're working with NABOB to help spread the word that NABOB pods are recyclable in an easy 1-2-3 step way. Each coffee pod is made from polystyrene (#6 plastic), which is recycled in a majority of Canadian cities. There is a 70% overall acceptance rate (Check your local municipal or waste management website for details.)

Canadians, Take the #NABOBPodPledge and Plant a Tree
NABOB has partnered with Tree Canada and is calling on all Canadians to take the #NABOBPodPledge.
It's easy…
Go to NABOB.ca
Enter your city
Take the pledge!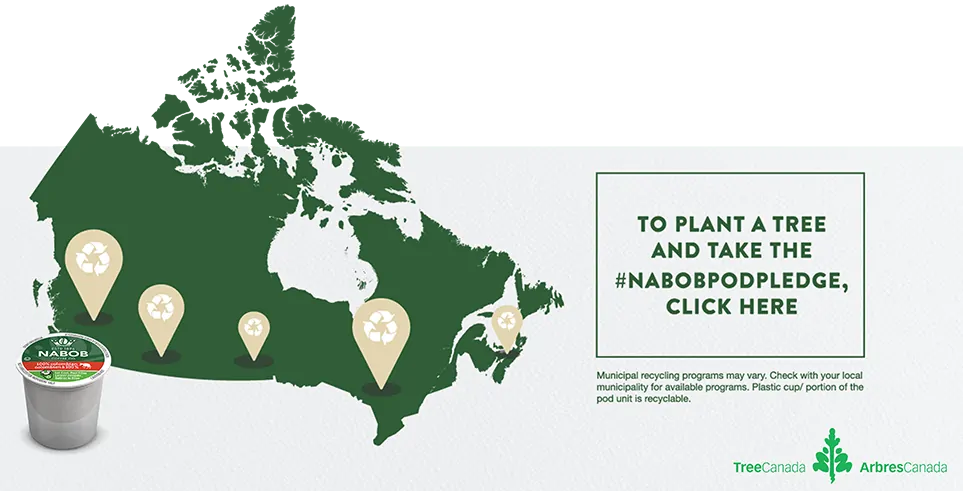 Together we can help plant thousands of new tree seedlings with the goal is to plant 15,000 new tree seedlings across Canada!
Over the last 25 years, Tree Canada has planted more than 80 million trees across the country. We're excited to help them plant even more.
How To Recycle A Coffee Pod
It's simple to recycle NABOB pods.
After you brew your coffee, let the pod cool and
Locate the raised symbol on the side of the pod and push the tab directly above.
Peel filter away from pod and discard.
Place empty outer pod with your other recyclables, where #6 plastics are accepted.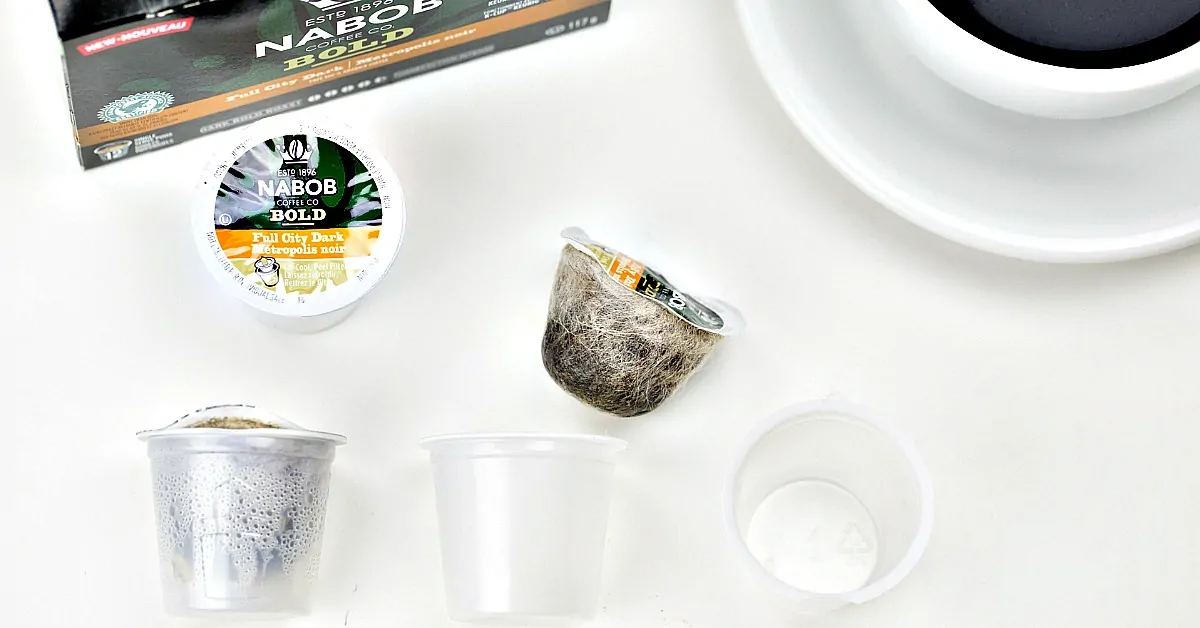 Rainforest Alliance Certified
You may notice that NABOB pods have the Rainforest Alliance Certified seal. So you can be confident that it meets environmental, social, and economic sustainability standards.
Of course, these pods are available in a variety of rich, bold, and flavourful blends like NABOB 100% Colombian and NABOB Bold. Pick them up at your local grocery store near you today!
Pin it for Later

Disclosure: This post is sponsored by KRAFT HEINZ.
Written by Susan Carraretto, co-founder of 5 Minutes for Mom
Talk with me: @5minutesformom and Facebook.com/5minutesformom
Pin with me at pinterest.com/5minutesformom