This post may contain affiliate links. Read my disclosure policy here.
Susan here with a fabulous gift idea for all the women and teenage girls on your Christmas shopping list. This post is sponsored, so extra thanks for reading and sharing.
I love giving gifts that you know will be used over and over again and truly loved by the recipient.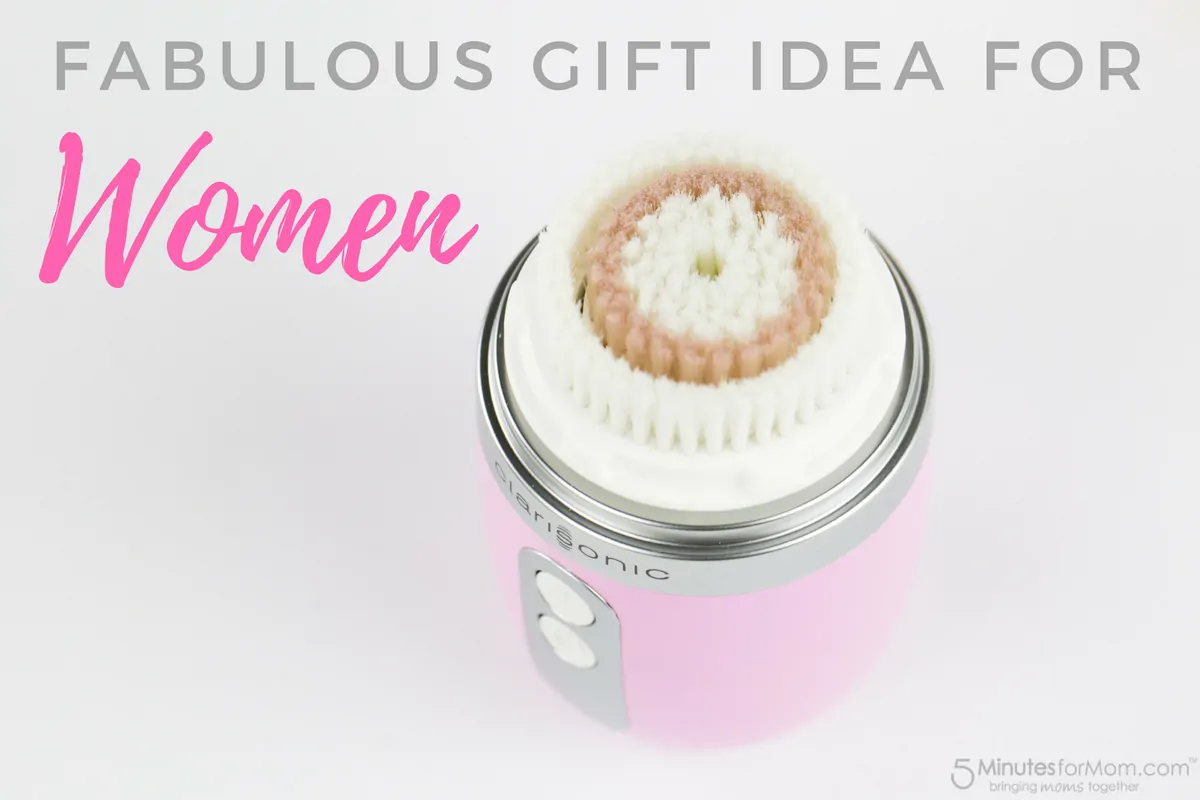 The Clarisonic Mia FIT is a fabulously smart gift idea for women of all ages including teenagers. Every girl would love the gift of fresher feeling skin.
I've been testing out the Clarisonic Mia FIT and I absolutely love how well it removes makeup and cleanses my skin. I can definitely feel the difference between washing my face with the Mia FIT versus just a washcloth.

The device I have is pink… which I adore… but the Mia FIT also comes in white and blue.
Or course, men and teenage boys shouldn't be deprived of deeply cleansed skin, so there's something for them too… the Clarisonic Alpha FIT. While it might not be something they think they *need*, it's quickly going to become a gadget that they soon can't live without
How it Works
This latest skin cleansing innovation from Clarisonic is small but powerful. I love that it's totally waterproof so you can even use it in the shower. Also, the compact, lightweight design means you can toss it in your suitcase when you travel.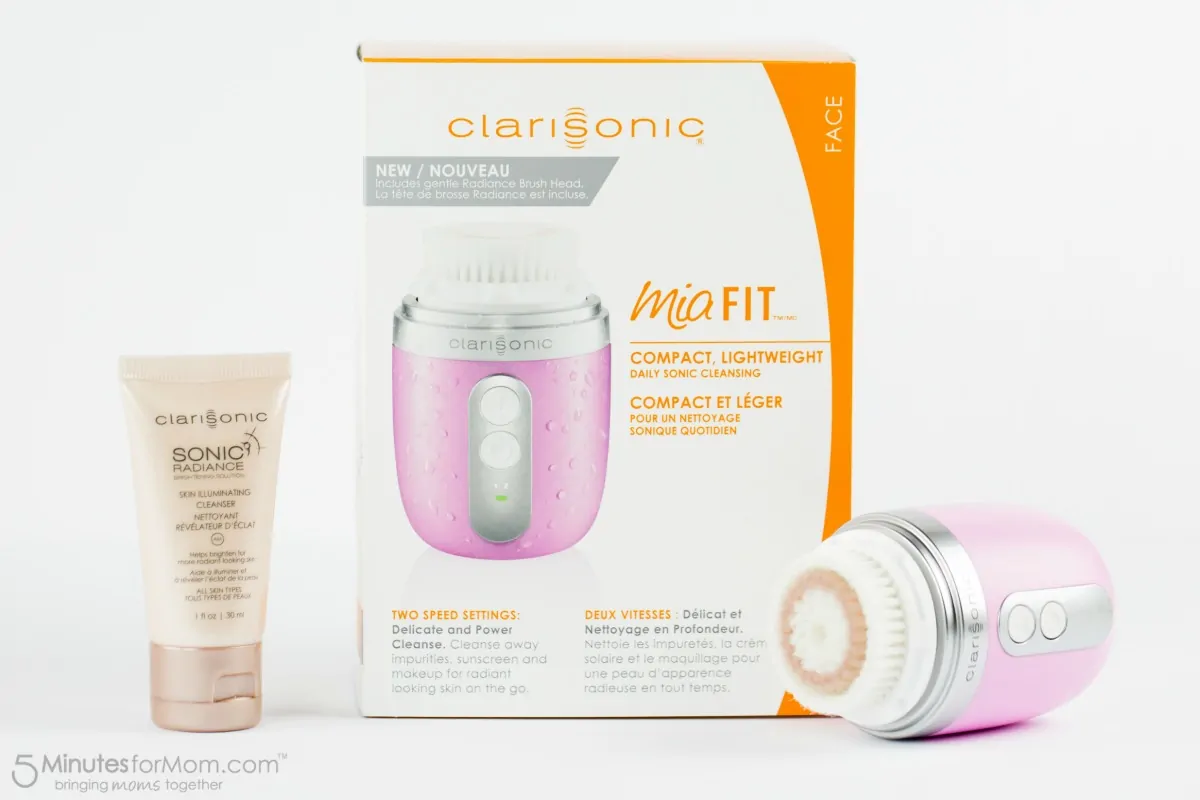 The brush feels so soft and delicate on your skin even while it's deeply cleaning. After using it, my skin feels incredibly clean and refreshed.
There are two settings for delicate and power cleanse. And it has a built in timer.
Setting 1 is a delicate cleanse for every day cleansing and the timer is set to 60 seconds.
Setting 2 is a power cleanse for post workout or long-wear makeup removal. The timer is set to 80 seconds.
Using the Mia FIT is as simple as can be…
Wet your face and the brush.
Apply your cleanser to the brush.
Turn on the device.
Choose your speed setting.
Cleanse your skin with the device. (It takes 60 seconds to cleanse on setting one and 80 seconds on setting two, which is an elevated setting that gives you extra time to cleanse your neck and decollete.)
Rinse your skin.
Rinse the brush.
I use mine morning and night.
I've struggled with oily, acne prone skin ever since I was a teenager. But to add to that, my skin is also super sensitive and in the past few years I've had patches of eczema. So I have to use mild cleansers and light lotions.
The Mia FIT has been gentle enough to not upset my skin or trigger eczema while at the same time it deeply cleanses.
Pin it for Later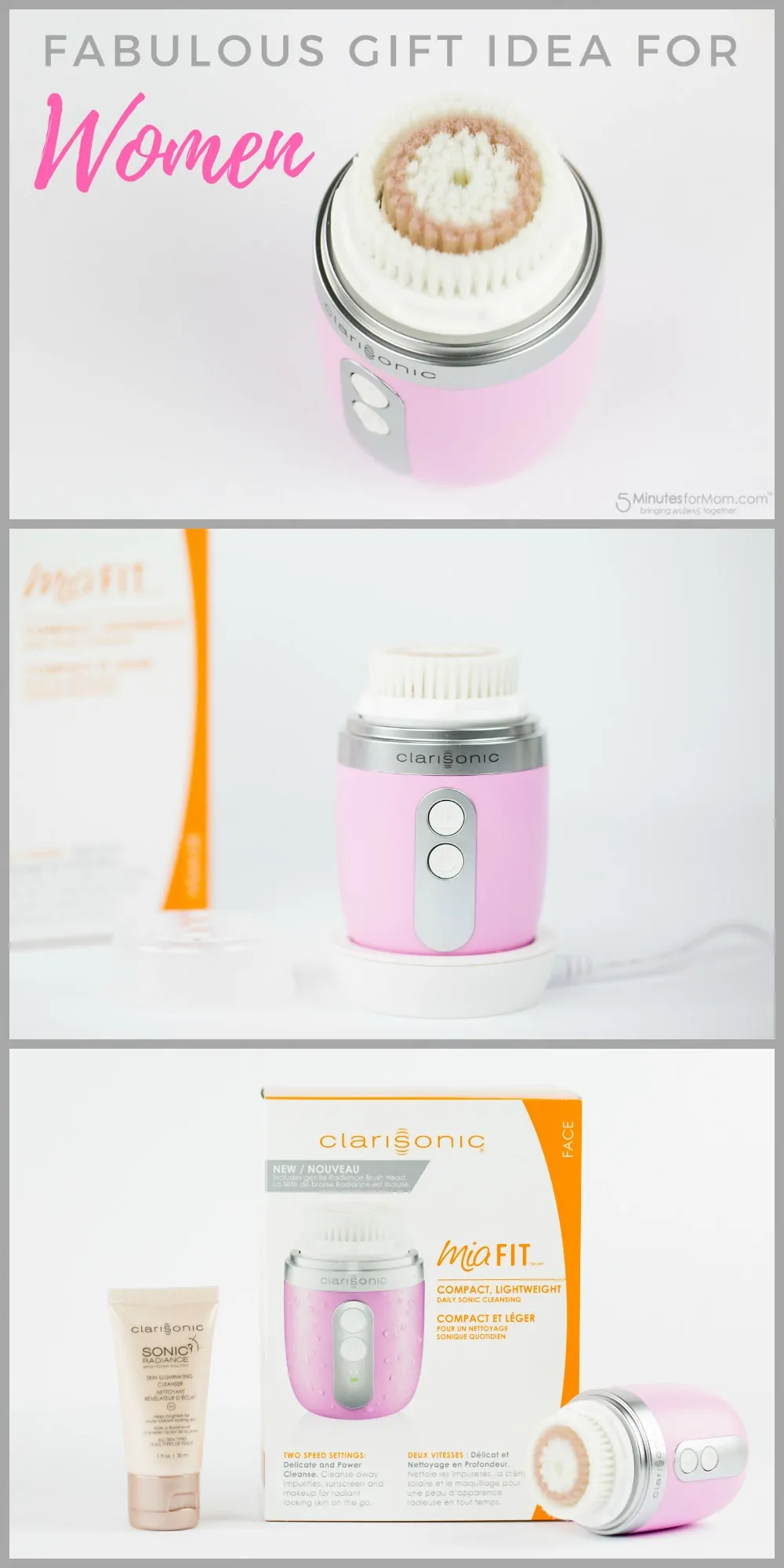 Written by Susan Carraretto, co-founder of 5 Minutes for Mom
Talk with me: @5minutesformom and Facebook.com/5minutesformom
Pin with me at pinterest.com/5minutesformom