This post may contain affiliate links. Read my disclosure policy here.
The world definitely needs us to spread love. For those of us who have pets, we know the impact of their unconditional love. So the folks at PetSafe® have created a fun charity campaign for sharing love by starting a global chain of 'throw and catch'.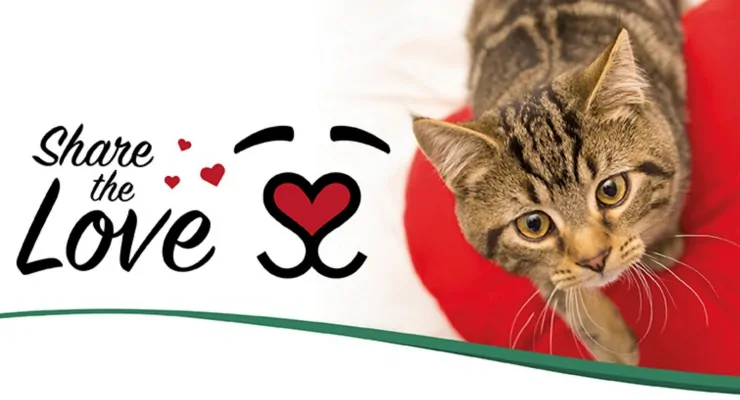 People all around the world are recording videos of themselves and their pets catching a toy, saying their name, pet's name and their country and then tossing the toy onward. It's about raising money for charity and celebrating our global community.
Watch the video below to see what I mean…
We want to Share the Love
We're happy to help PetSafe® Share The Love across the world. I recorded a video with our dog AJ and now we'd love you to "catch it" and carry it on.


For every video sent in and published, PetSafe® is putting money in a virtual pot. Once the pot is full, they will donate to a partnered charity in the country that has sent in the most videos.
Get your pets, get creative, get filming and post your video to #ShareTheLove.
Create Your Own Video
Grab your smartphone or video camera and shoot a quick, 10-15 second video and upload it here at petsafe.net to help your country win the charity pot.
It's easy… and we can't wait to see you and your pet!
If you're from Canada, after you upload your video to the PetSafe site, you can also enter to win a prize pack from us at the bottom of this post.
5 Reasons to Have a Family Pet
Many parents wonder whether or not they should buy a dog, cat or other pet for their children.
In fact, back in 2009, I too was in that place of trying to decide if our family should have a dog. I'm so happy that we adopted our sweet puppy AJ.
He's turned into a wonderful family pet and my kids as well as Susan's children truly benefit from his sweet, unconditional love.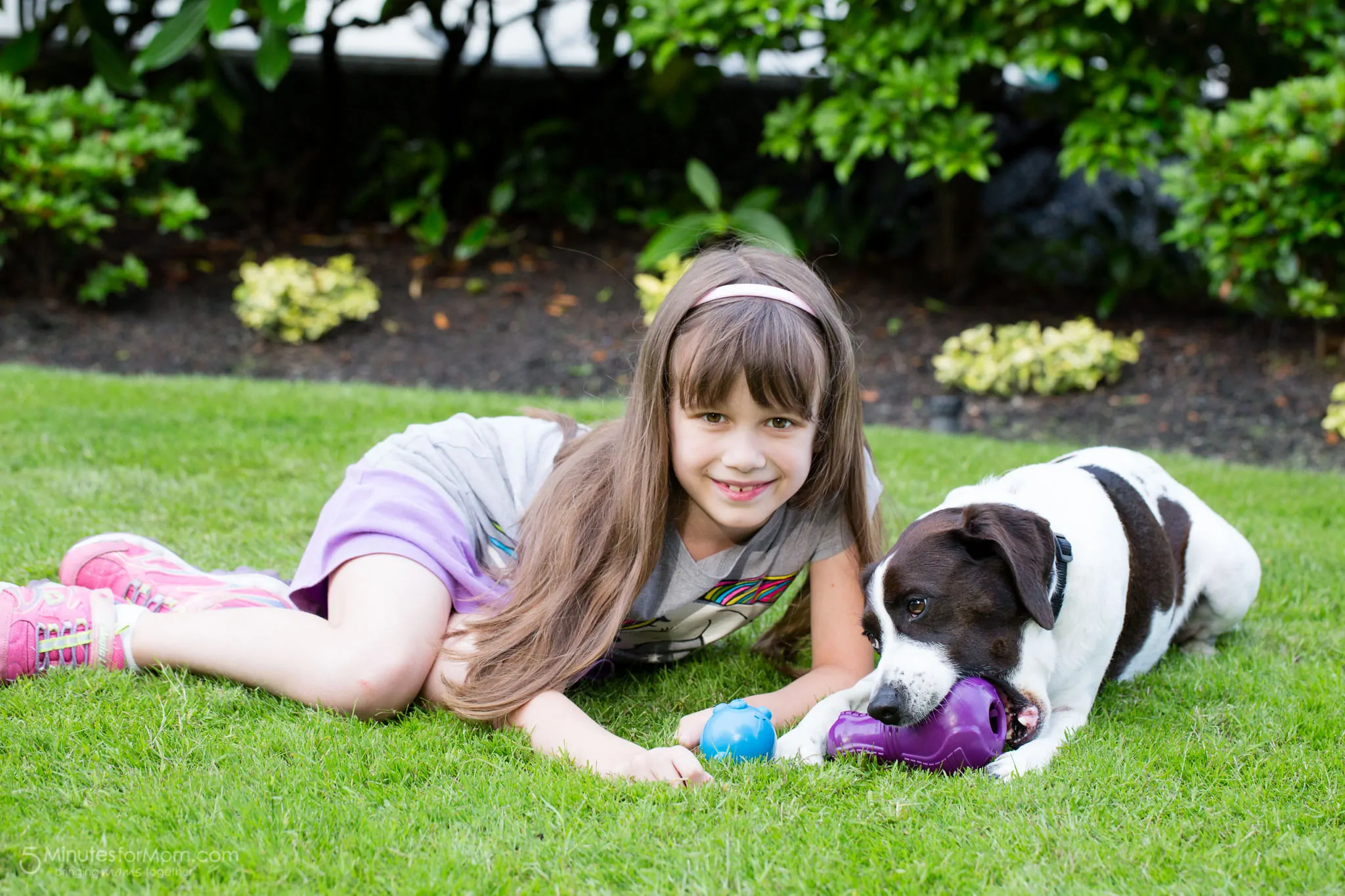 Susan's girls also have a cat named Mittens who lives with them at their Dad's house. Both Susan and I are allergic to cats, so the girls are thrilled to have a cat who can stay at their Dad's.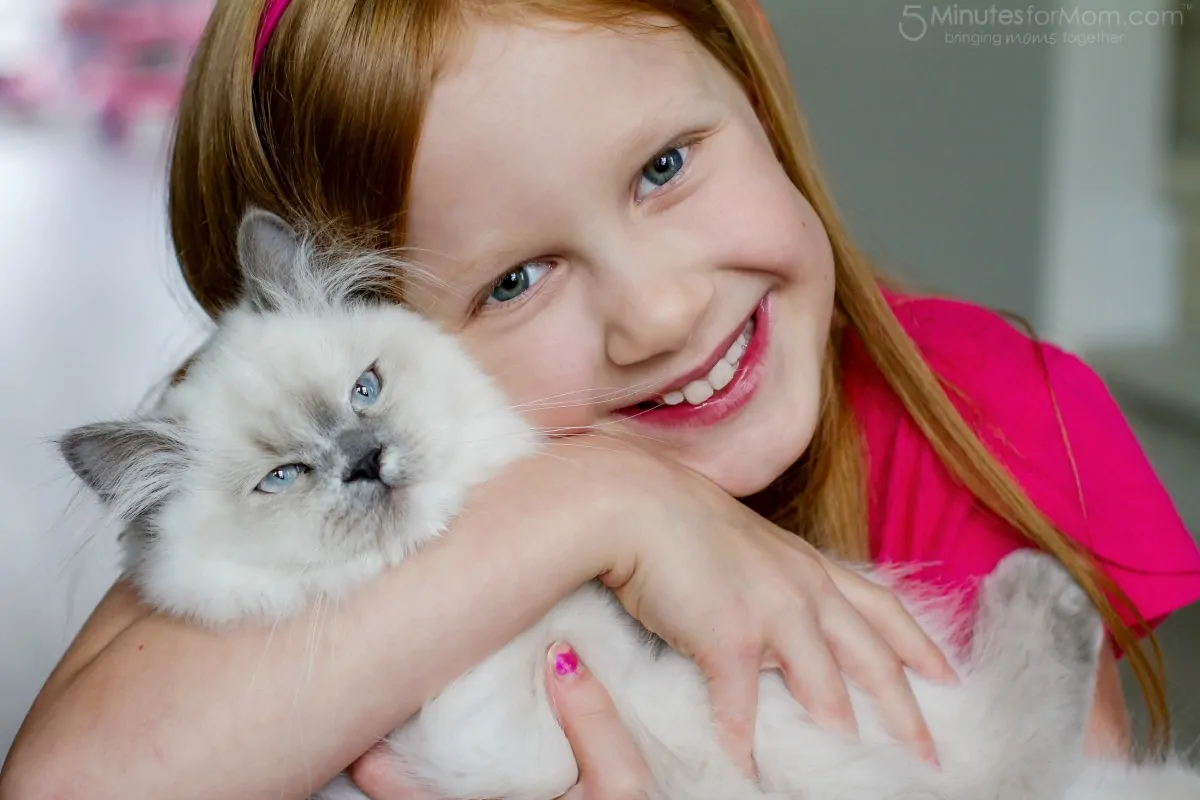 AJ and Mittens are such blessings.
If you're trying to decide whether you should get a cat or a dog for your family, here are…
5 Reasons Why You Should Have A Family Pet
Play – Families need to spend time having fun and playing. Dogs and cats help get your kids playing and you can join in the games too.

Exercise – A family dog is the best way to get your family out for regular walks. Even though I may grumble to myself when I have to take AJ out for a walk in the rain, I know it's good for my health that he keeps me walking.

Empathy – Teaching kids empathy for animals and other people is so important. When kids look after and care for their own dog or cat, they're growing their empathetic nature and becoming more caring individuals.

Responsibility – Pets require responsibility. Depending on the age of your kids, you may still have to take on the bulk of caring for a dog or cat, but if you can get your children to help with the work, it's a great way for them to learn responsibility.

Love – You can never have enough love. The best part about having a family dog or cat is the love that you all will share.

Giveaway
Would you like to win a PetSafe prize pack? For our Canadian readers, as a bonus after you upload your video, you can enter to win PetSafe® prize pack worth $50 using the entry form below.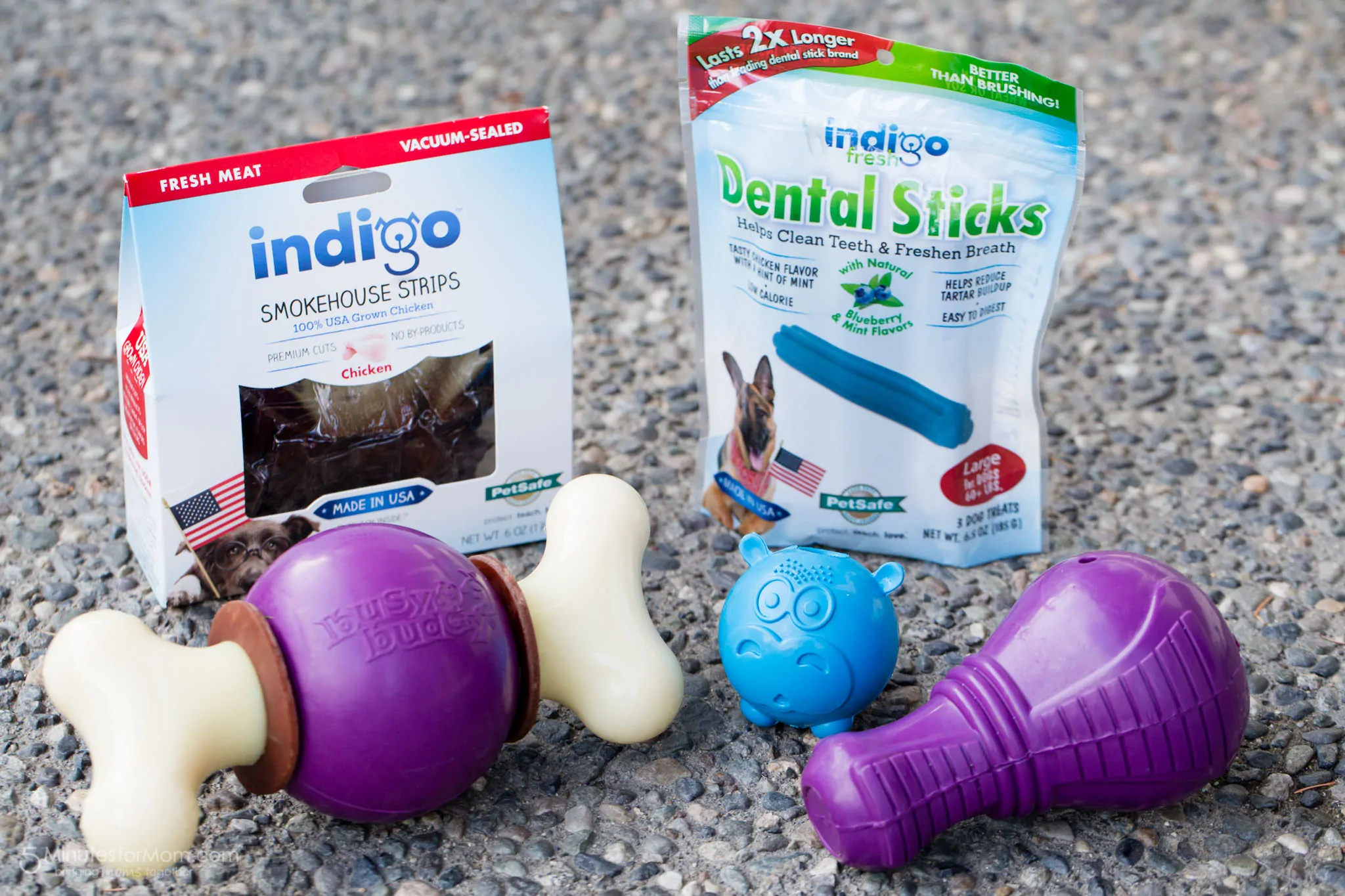 The prize pack will include:
Sorry to our US friends, this is giveaway is for Canadians only.
Pin It and Share With Your Friends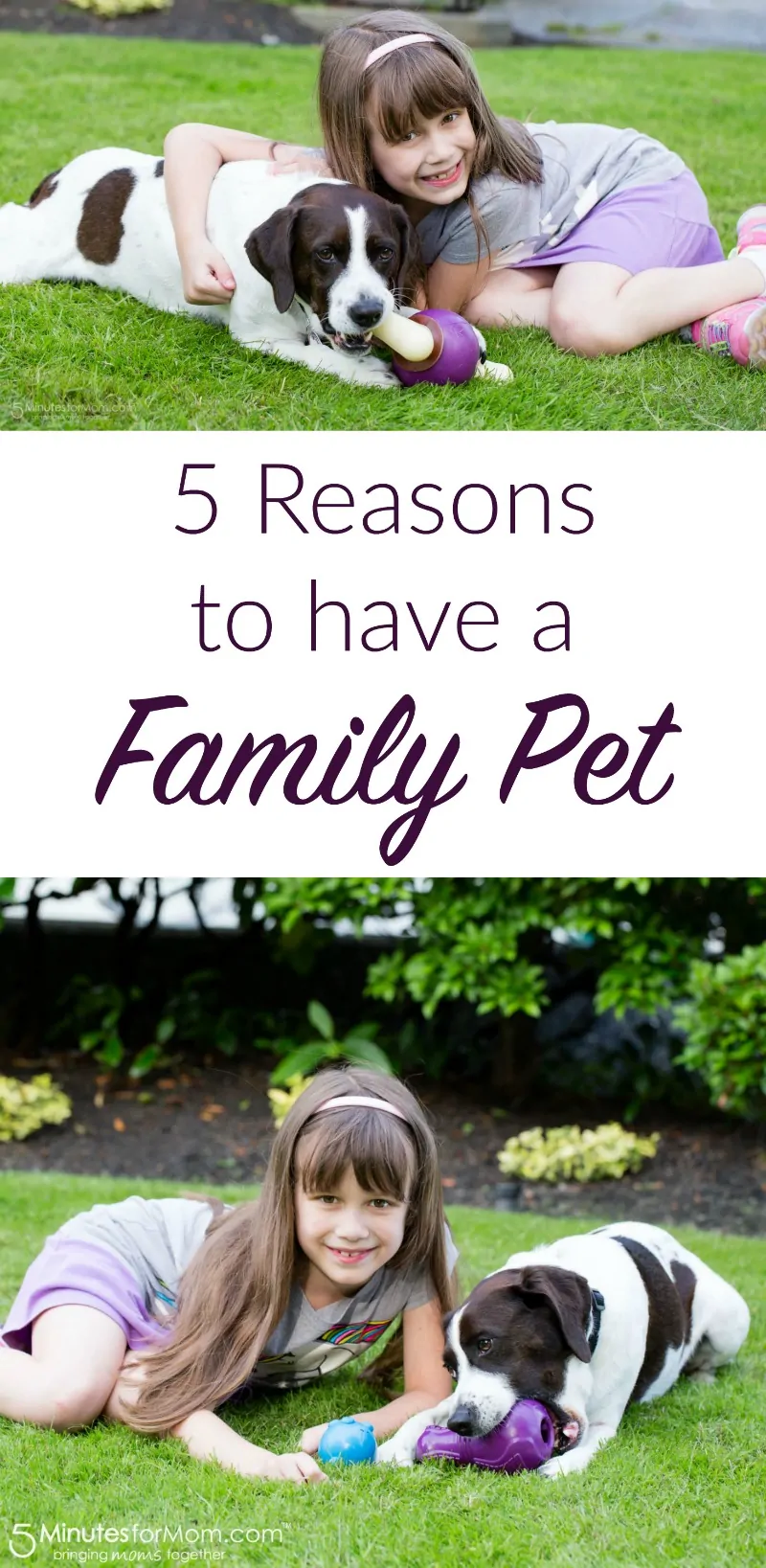 Disclosure: This post is sponsored so extra thanks for reading and sharing.
Written by Janice Croze, co-founder of 5 Minutes for Mom
Talk with me: @5minutesformom and Facebook.com/5minutesformom
Pin with me at pinterest.com/5minutesformom