This post may contain affiliate links. Read my disclosure policy here.
Janice and I usually avoid engaging in hot topic debates here at 5 Minutes for Mom. Our mission is to bring moms together and support each other. So we don't like to start comment wars or negative discussions.
But it's time we comment on this tragic accident at Disney World.
TMZ contacted Janice this morning to ask permission to use her photo of Olivia wading in the lagoon at the Disney World Beach Club Resort, a short drive from where the alligator attack took place.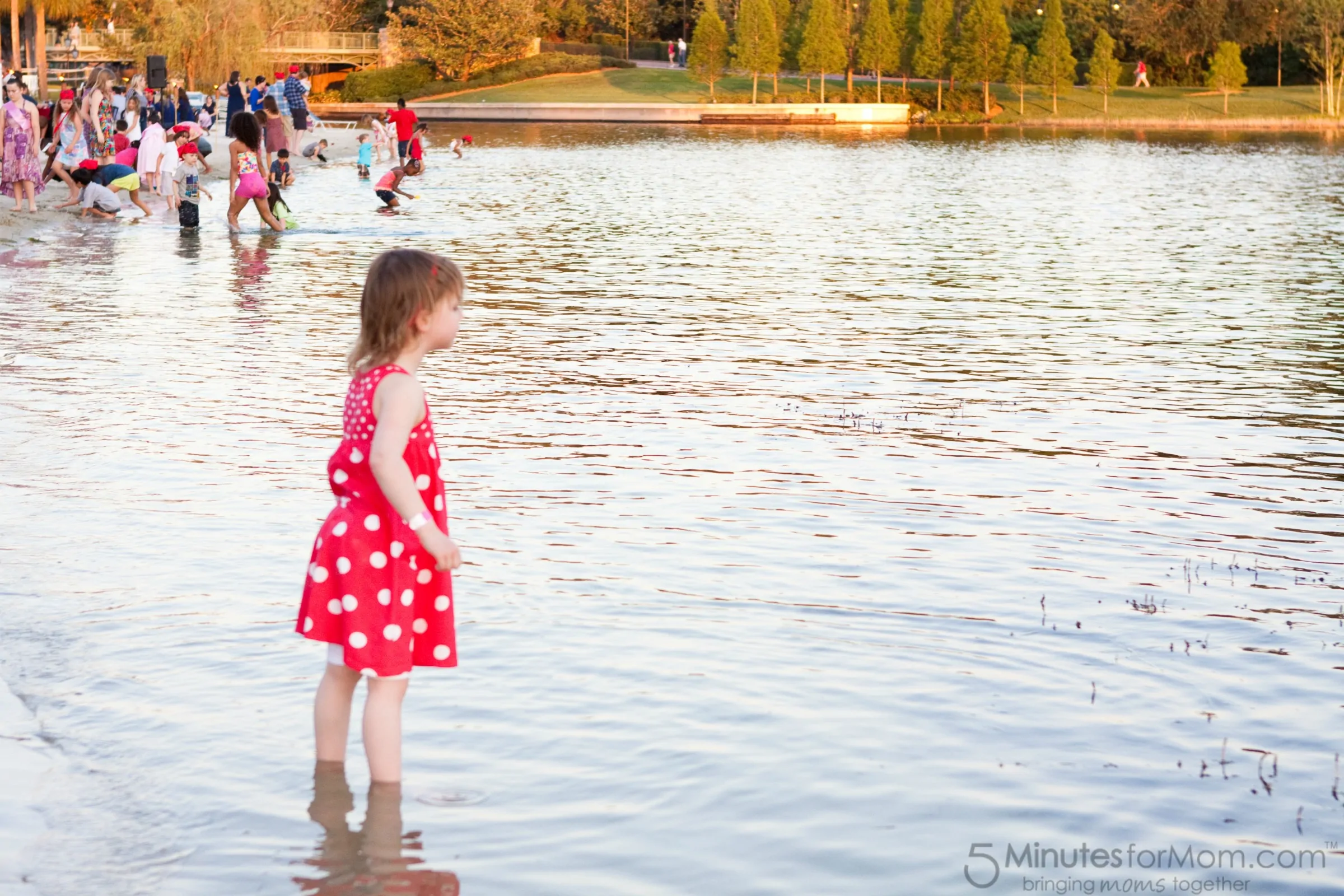 Janice was torn about whether or not to let them use the photo because, honestly, we don't really trust TMZ.
But after explaining her perspective and approving the copy, she thought it would be ok.
As you might expect, TMZ changed what they told her they were posting.
Thankfully, since they originally published their article, they did take action on our request that they remove the word "outright". The post now says "Janice isn't blaming Disney" instead of how they had said, "Janice isn't outright blaming Disney." As she told them CLEARLY she is not blaming Disney at all!!!
Janice explained that we posted the photo to stop people from blaming the parents.
We will still be taking our children to Disney and those beaches. We believe it was a FREAK accident and no one was to blame.
People swim in waters with sharks, we hike in woods with bears and we sit by lakes with alligators. We can't run from every thing that might happen.
We risked our lives getting on the plane, walking through the airport, and riding in a taxi.
Our kids were in far more danger during those times than on that beach.
But we do agree with Disney's decision… that was just announced… to add warning signs to the beaches. And we understand their move to add fencing in front of the water. Although it is sad.
Unfortunately, in Florida, alligators are everywhere.

We posted that same photo and others taken the same night on Facebook and on Instagram to show our love and support for the parents. We also shared the photo with BuzzFeed to show support for the family.
The photo was taken during a media event in 2012 at Disney World at the Beach Club Resort. We have taken our kids to Disney World many times and played on those beaches and we will continue to do so.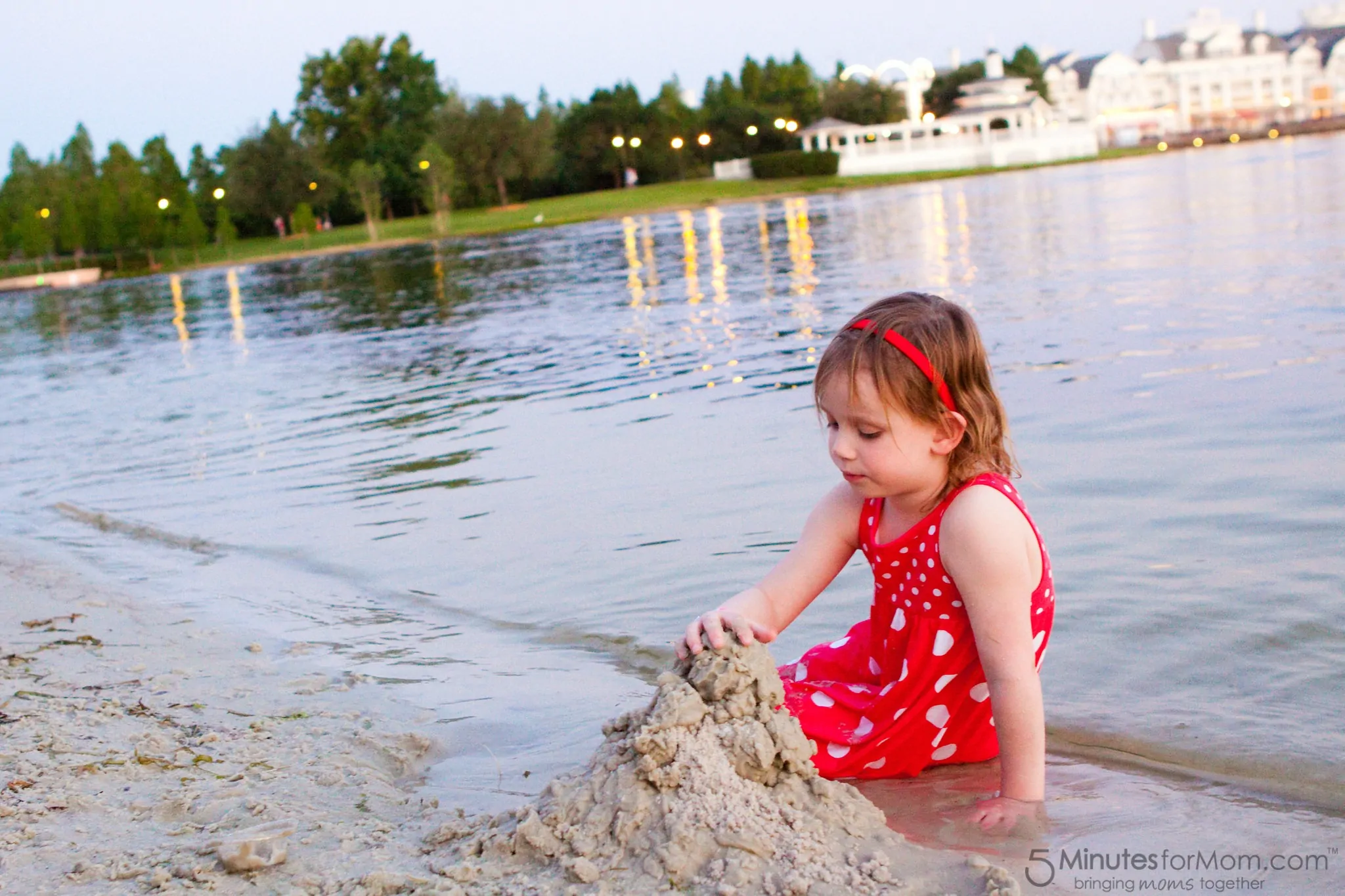 We want Matt and Melissa Graves to know that we do not judge them and that the majority of other parents also have no judgement. It is awful that some people are blaming the Graves and we want to show them that most of us are praying for them and sending our support.
The Graves did nothing wrong. This was a freak and devastating accident.
Let's fill the Internet with love and prayers for the entire Graves family.
If you agree, tweet and pin to show support…
[Tweet "I Send My LOVE and SUPPORT to Matt and Melissa Graves. #NoJudgment "]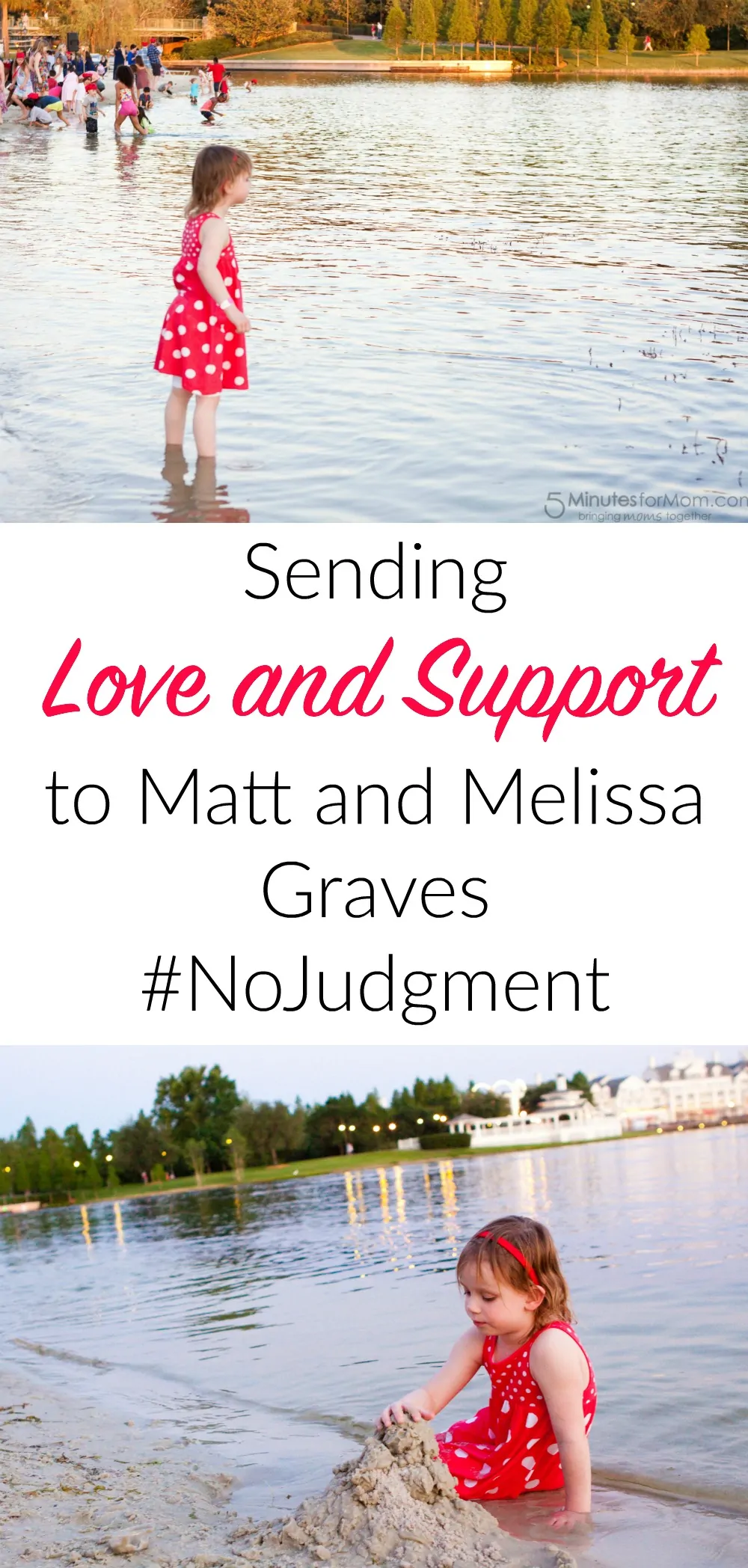 Disclosure: We are huge fans of Disney and work with them often. We were co-hosts of the Disney Social Media Moms media event for its first three years, including 2012 when these photos were taken.
Written by Susan Carraretto, co-founder of 5 Minutes for Mom
Talk with me: @5minutesformom and Facebook.com/5minutesformom
Pin with me at pinterest.com/5minutesformom