This post may contain affiliate links. Read my disclosure policy here.
Okay, here's another chance for you to test your first aid skills.
We have ALL NEW questions in our first aid quiz…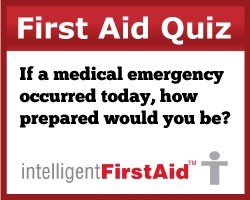 Test yourself and leave us a comment on our First Aid page letting us know how you did.
Remember to share your results with your friends on your blog, Facebook page and/or Twitter profile.